Back
cantilever table • modular top





cantilever table • modular top
a folding table that expands from flat-pack to almost any length, cantilever table is portable paper furniture ideal for conferences, events and exhibitions. Each base uses flexible honeycomb geometry to compress for storage, or to expand and connect with the next, allowing the table to be manipulated into versatile forms for diverse usage. The bases are made from paper or a nonwoven polyethylene. They pair with a modular tabletop made from sustainable, engineered wood.
cantilever table belongs to the soft collection of paper furniture by molo that includes flexible walls, folding stools, tables and lighting.
sold in sets of six modular tops and two bases. One set makes a 94.5" (2.4m) diameter ring, or can be shaped into myriad other configurations.
design by Stephanie Forsythe + Todd MacAllen
documentation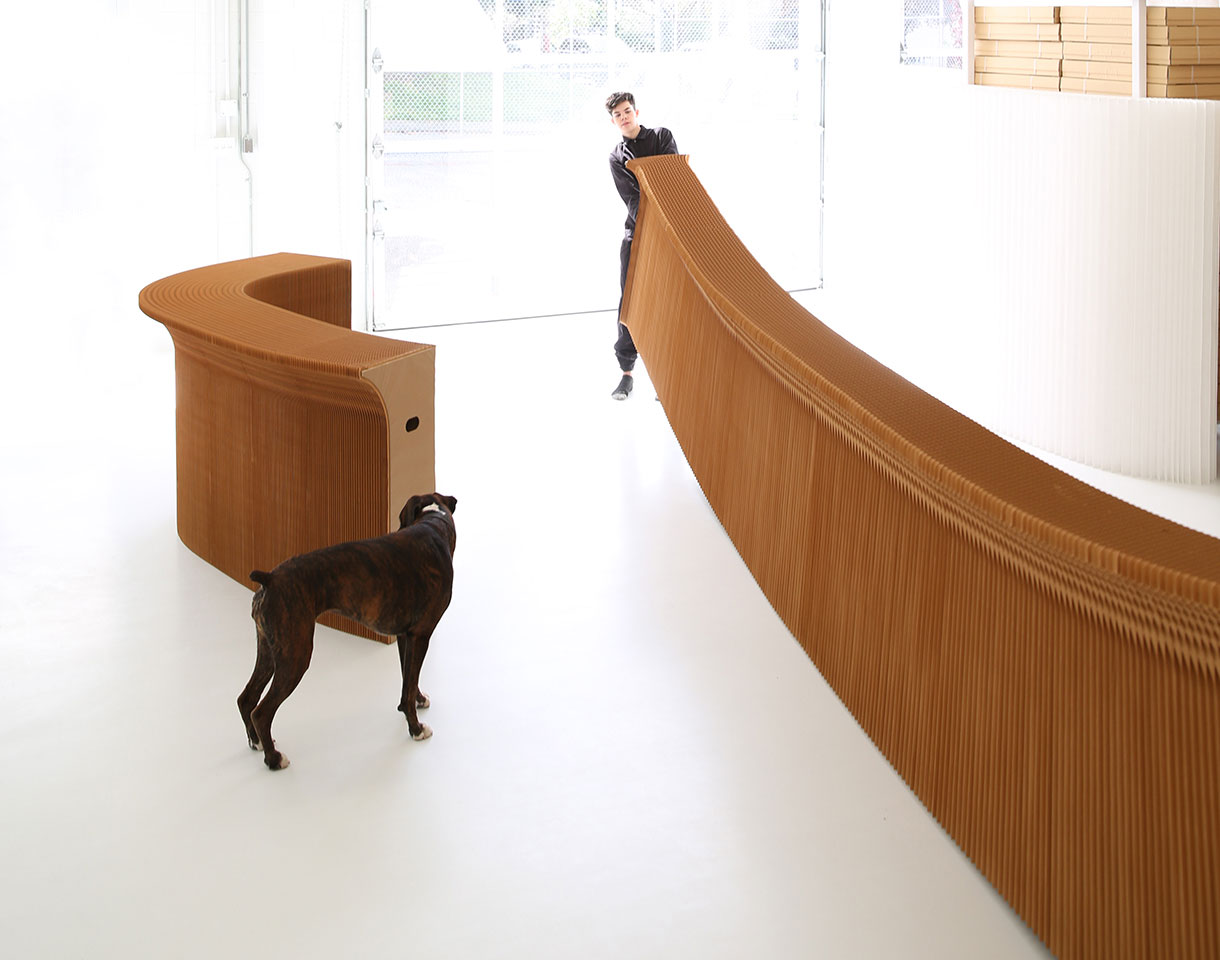 movement
honeycomb geometry matched with modular wedge tops allows cantilever table to be arranged and rearranged into countless imaginative shapes.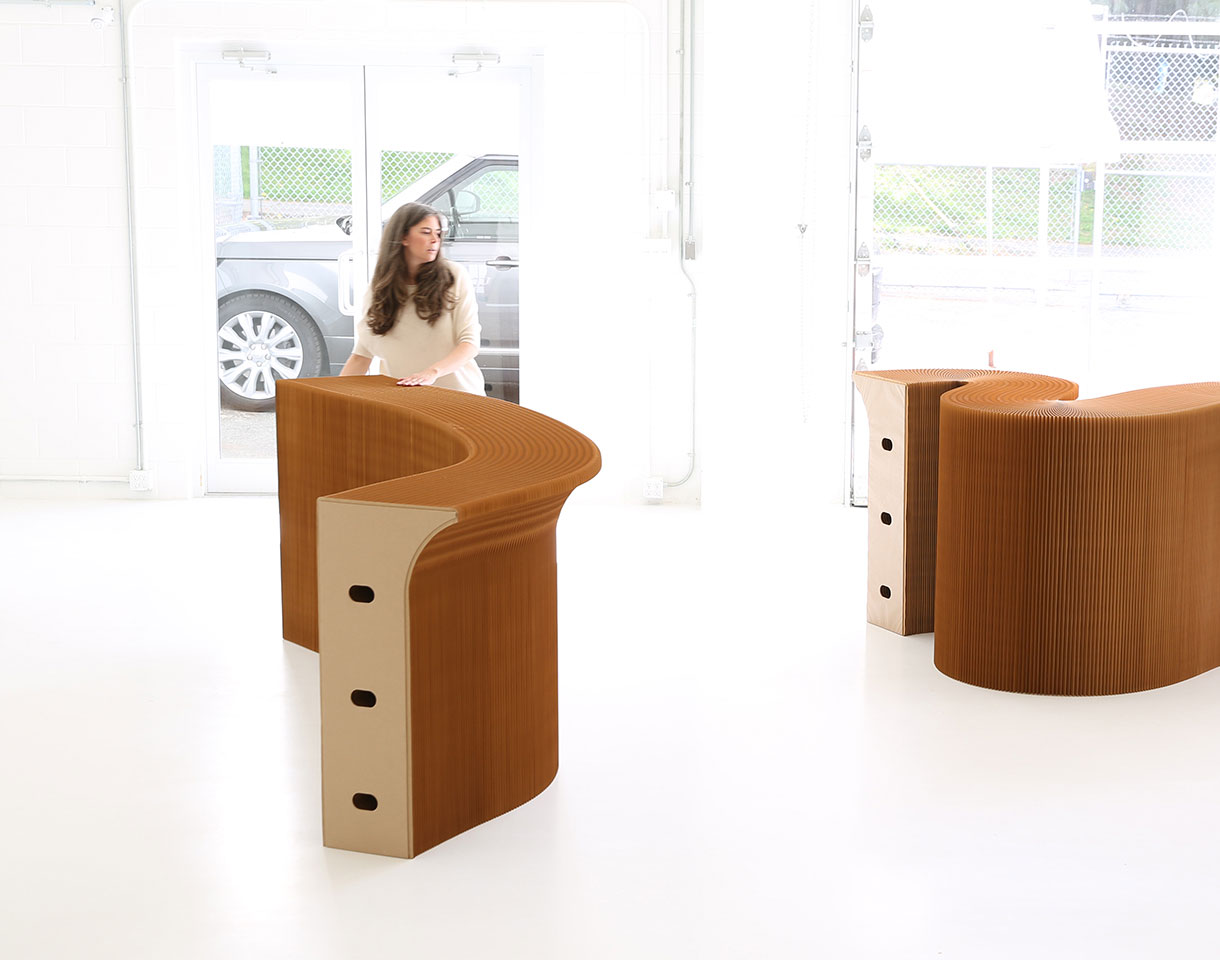 magnetic connector
the bases are capped by end panels made with rare earth magnets. These panels connect to one another to form one circular base, or join multiple bases to create long stretches of table or bar.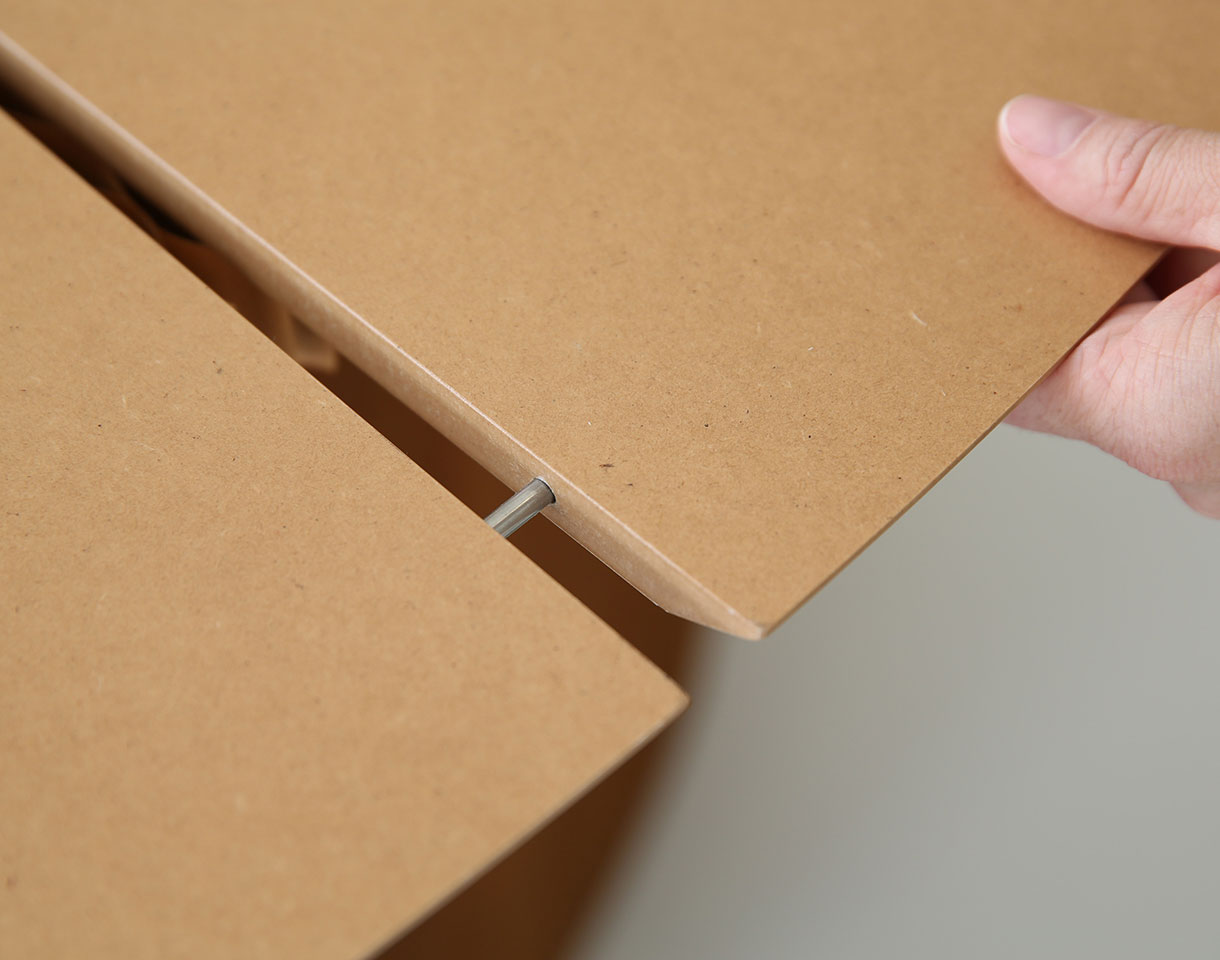 material
a reinforced polyethylene with a tighter cell structure grants the white table base an impressive weight bearing capacity. The robust paper base supports the same weight.
the MDF tabletops are SCS NAF (No Added Formaldehyde) and FSC-certified, with a polyurethane satin finish. The black MDF is dyed black all the way through. The natural colour MDF is Medex®, engineered for interior high moisture areas and significantly exceeds standard MDF physical properties.