Back
cloud softlight mobile













cloud softlight mobile
inspired by Alexander Calder's marvellous kinetic sculptures, cloud softlight mobile paper lamp redefines space through gentle movement and an intimate sense of enclosure. Each cloud lamp attaches to the mobile structure by a single point, softly bobbing and revolving with shifting air currents.
the paper lamp shades are lit from within by +90 CRI LEDs to give a natural colour to all that they illuminate. When dimmed the cloud lamp conjures a stormy, quietly dramatic atmosphere. At full brightness, the luminaries provide gentle light that is perfect to work, read, eat and live by. The cloud lamp honeycomb structures act as acoustic panels, floating overhead and absorbing sound, subduing reflected noise within a space.
design by Stephanie Forsythe + Todd MacAllen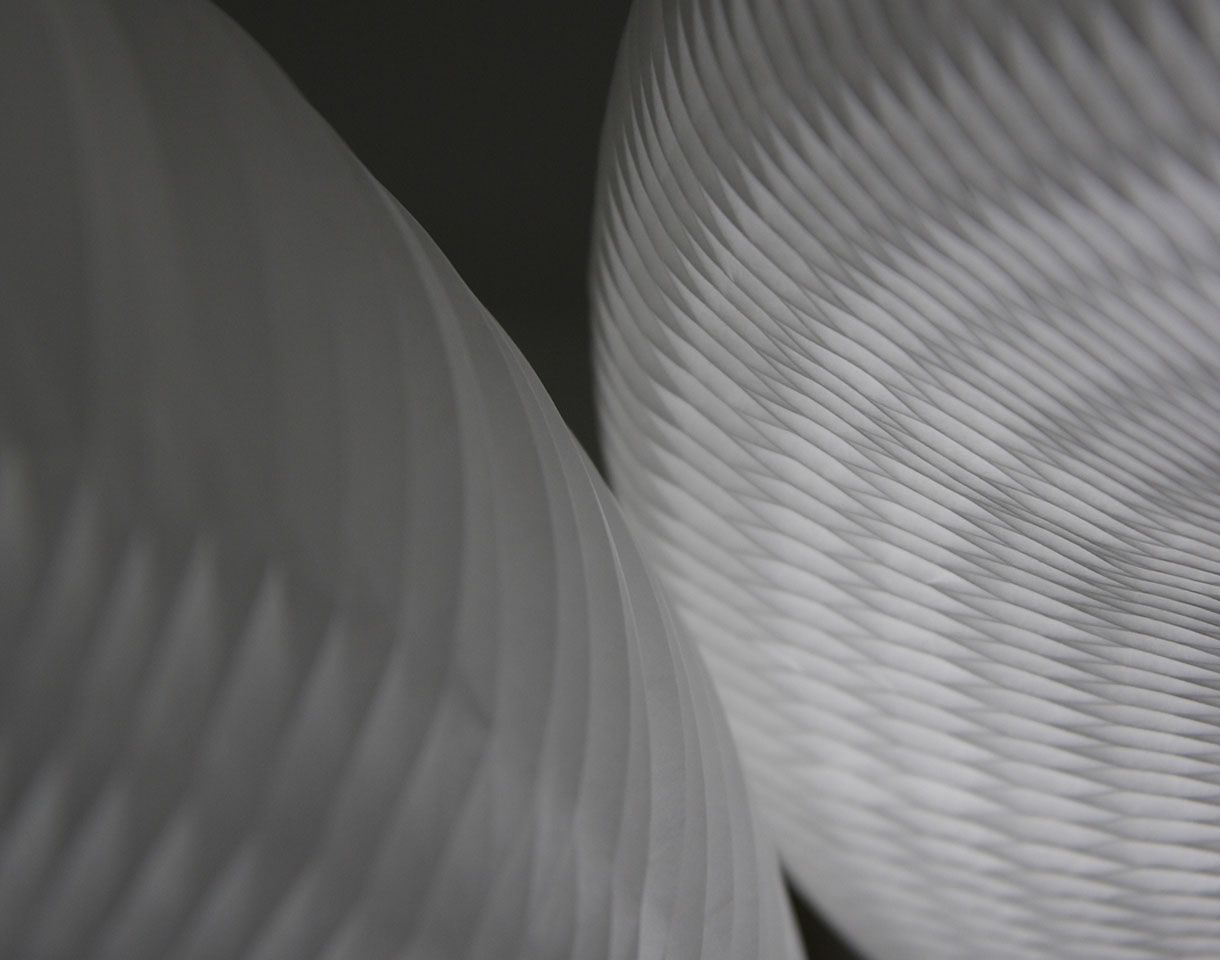 material
the shades are made from a textile that possesses the delicate look of Japanese washi and transmits light as gentle glow.
a nonwoven polyethylene, the material is tear- and water-resistant, UV-stable and anti-static to repel dust.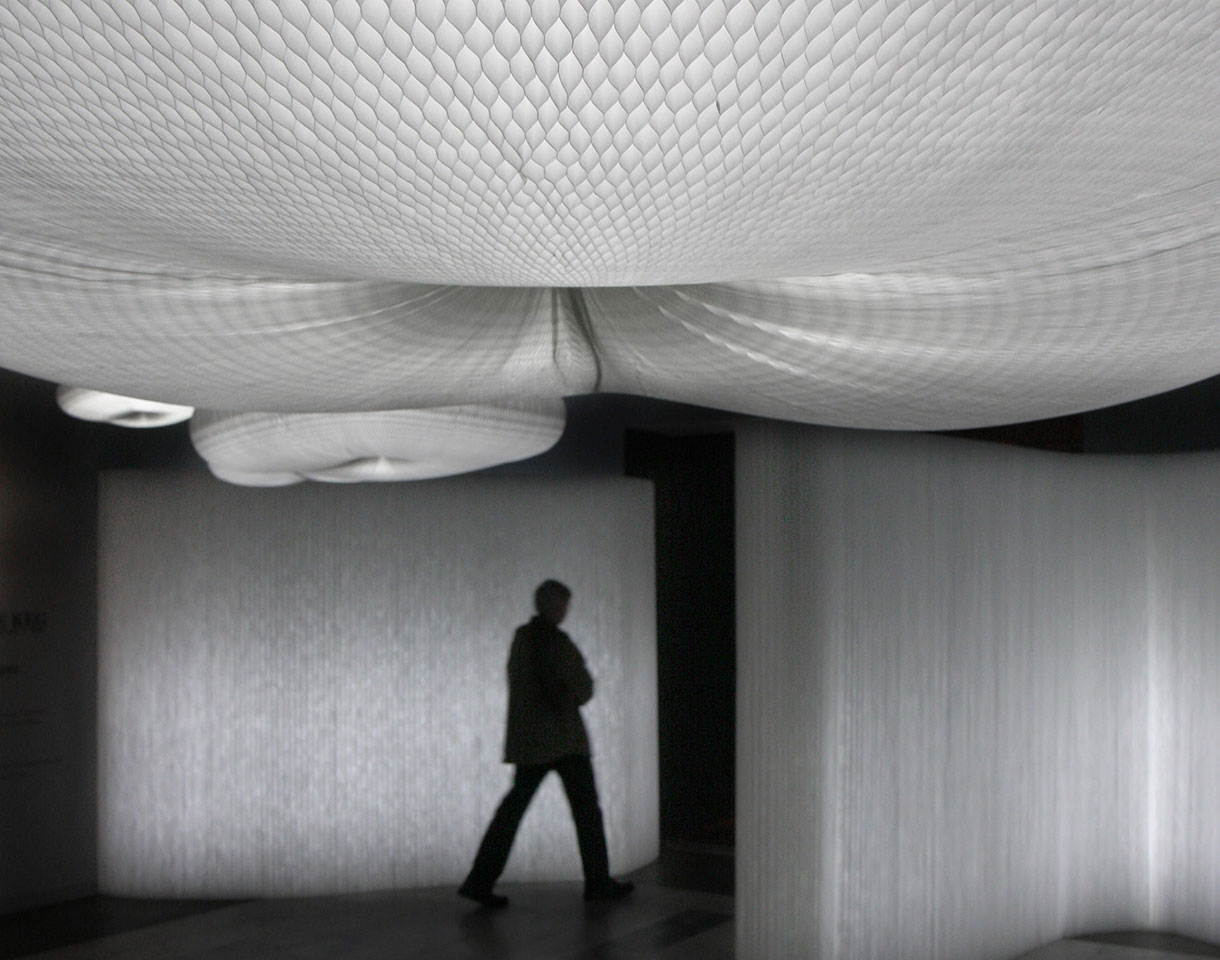 immersive environments
pairing cloud with molo's textile softwall or softseating creates cohesive arrangements that reach from ground to sky.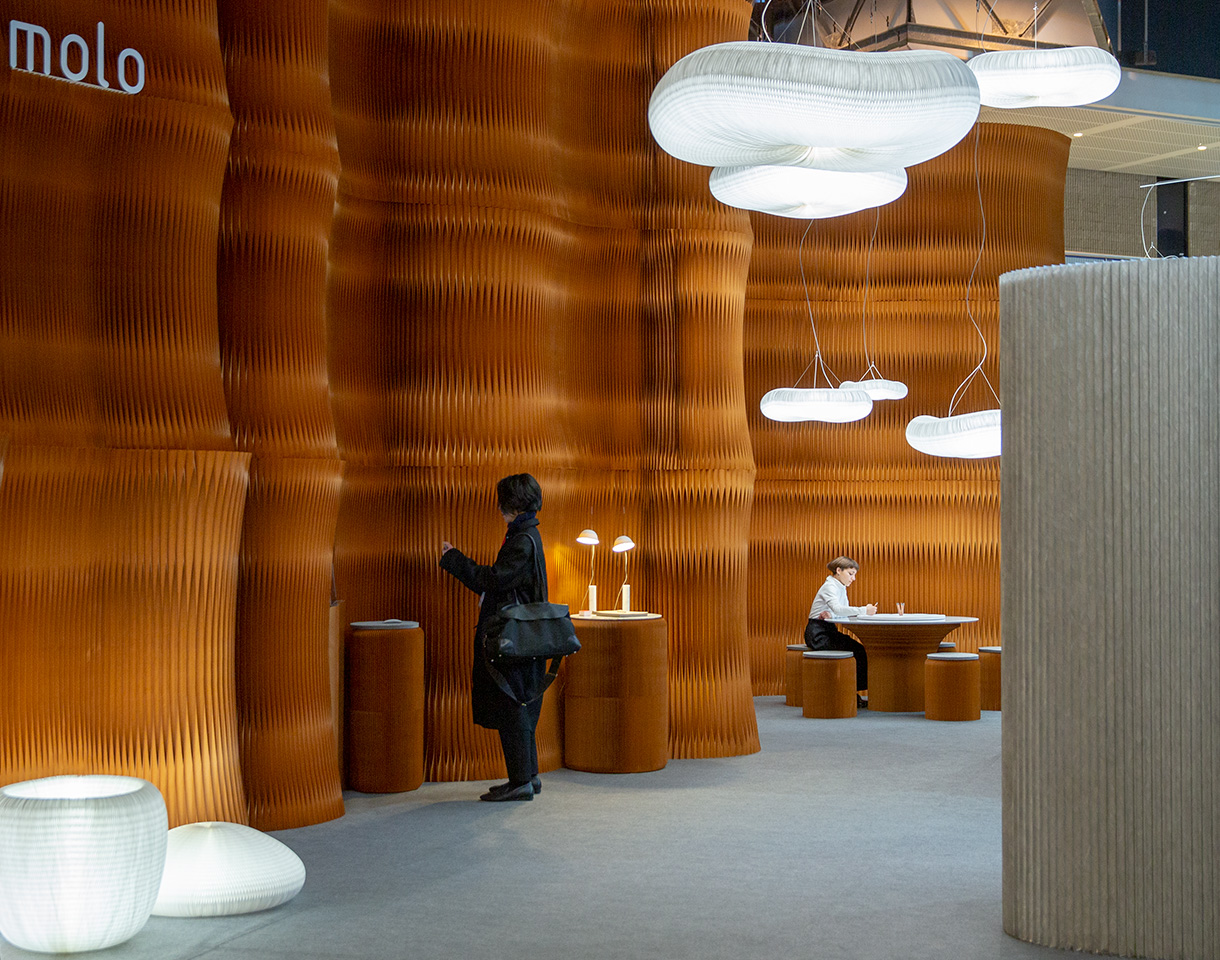 acoustics
the honeycomb structure of the textile shade muffles reflected sounds to improve acoustics and enhance clarity of speech.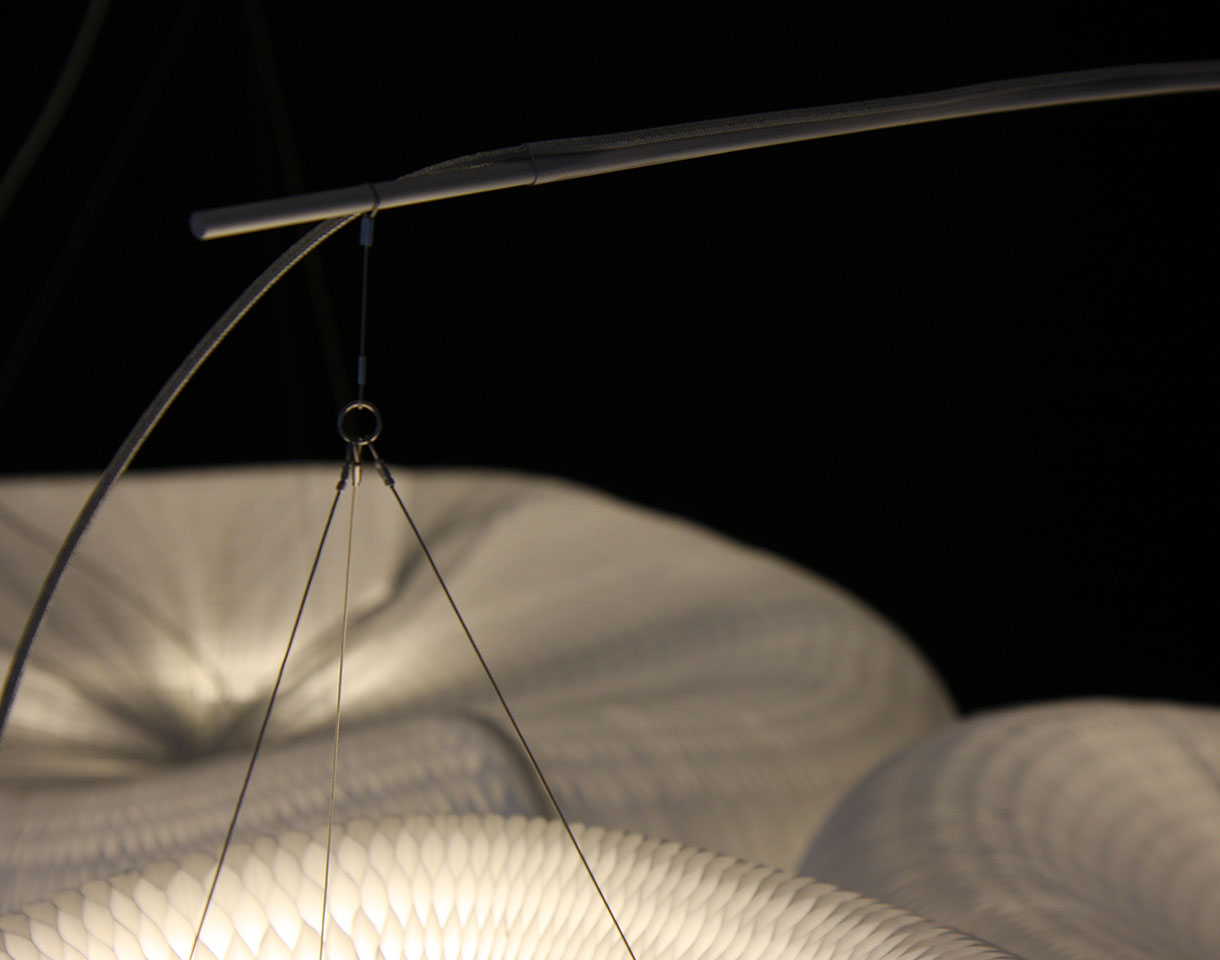 plug in / hardwire
choose between plug-in or hardwire installation. Plug-in type may be plugged into a standard wall outlet and works internationally with 100 – 240 VAC.
hardwire type requires a qualified electrician to connect cloud directly to a building's electrical wiring via a ceiling junction box. Hardwire comes with a dimmable driver (option of 1–10V or DALI-compatible) that mounts behind the junction box or in a concealed location.
documentation
product information
specifications
acoustics
CAD drawings available upon request
contact us at +1 604 685 0340 or
[email protected]
for more information or to discuss a purchase