heartfelt lantern for Japan
hand-painted with the sun-disc, heartfelt lantern for Japan was a limited run of molo's hobo lantern. All fifty were sold, with proceeds benefitting Architecture for Humanity's relief efforts in Sendai. Brought to life with LED, the lantern emits a soft glow through its delicate pattern of translucent fibres. heartfelt lantern was intended as a gesture of support and a small beacon of hope for those affected by the tragic 2011 Tōhoku earthquake.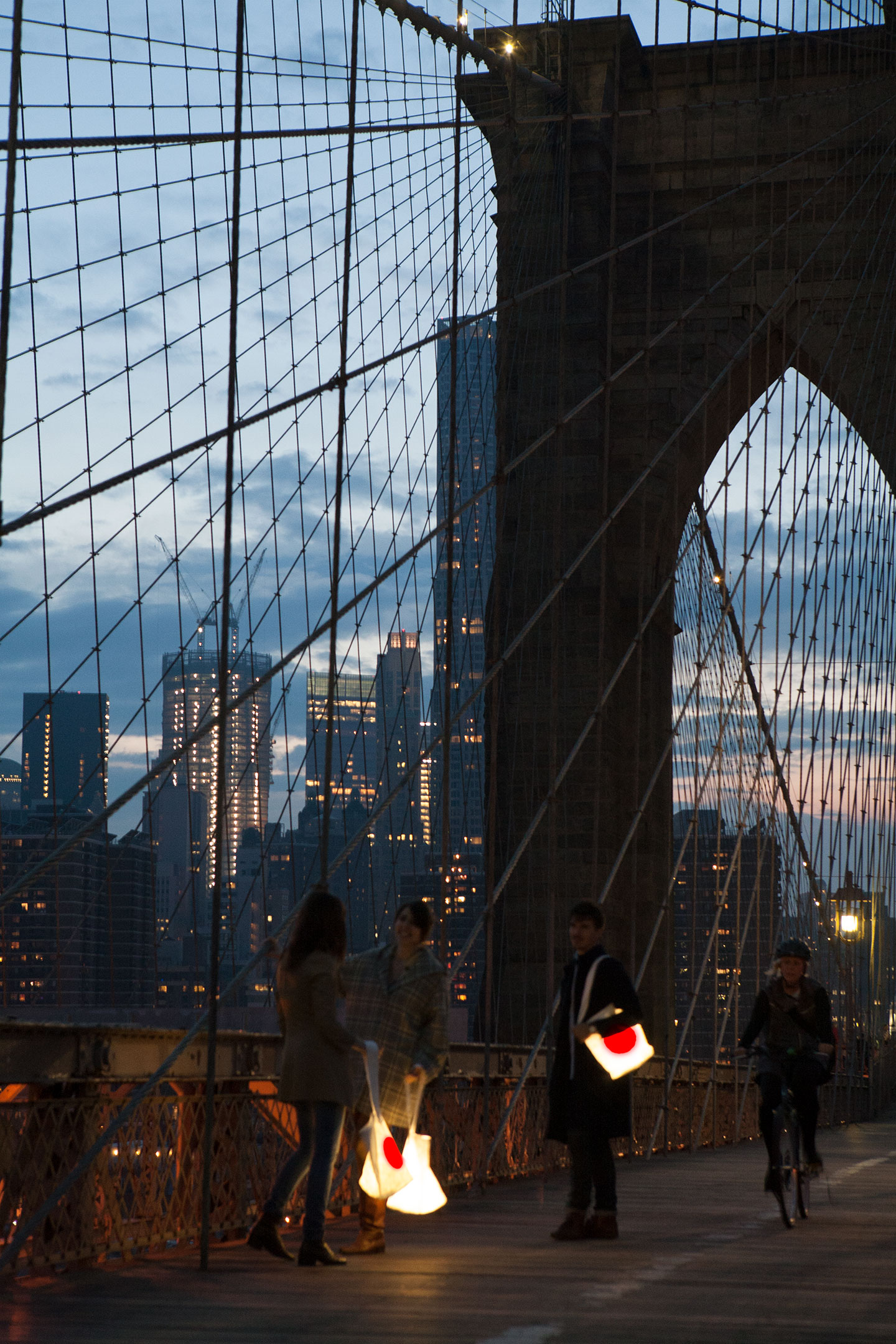 molo shares a deep bond with Japan. Founders Stephanie Forsythe + Todd MacAllen are students and admirers of the nation's rich history of architecture, art and craft. Over nine years, the pair connected with the people and culture of Aomori while designing and overseeing construction of the Nebuta House Museum. As the earthquake and tsunami's destruction became more apparent, molo's heart broke for the nation. The lantern, shown during the Milan and New York Design Weeks, was a declaration of love and support.
the lantern itself is delightful and functional. Trailing luminescence, it is perfect for adding visibility to pedestrians and cyclists on busy streets, or for romantic walks in the moonlight. The lantern can either plug into a power outlet, or use a portable battery pack. This allows for plug-in home installations, or carrying over one's shoulder as a glimmering demonstration of solidarity.