Back
wood softwall + softblock












wood softwall + softblock
wood softwall + softblock flexible partitions are the result of two decades of research and development. Made from sheets of translucent, engineered wood veneer, the partitions are functional art pieces and adjustable sculptures. The veneer is made from sustainably sourced, rapidly renewable materials and is FSC® Certified (FSC® C158591). The tear-resistant bonded sheets of wood veneer are finished with a low-sheen water-based polyurethane that is UV, water- and stain-resistant.
each wood softwall + softblock compresses to 3.5 inches (9 centimeters) for efficient shipping and storage and expands to create a freestanding partition 15 feet (4.5 meters) long or less as desired. The flexible structure allows for the folding walls to be unfurled in sweeping curves or straight lines and easily reconfigured. This patented modular system has magnetic end panels allowing for the partitions to be easily and seamlessly connected in series for any length required to create immersive environments and displays. The magnetic end panels also provide a simple way to connect one or both ends of a wood softwall to the fixed walls, columns or cabinetry of a building using molo's steel anchor strip or to any ferrous surface.
light transmits through the partitions as a delightful, warm glow and reveals playful, enigmatic, moving forms as people or objects cast shadows against them. As natural light changes throughout the day, a range of colours is revealed, shifting through pale ash, soft cream, and rich yellows.
design by Stephanie Forsythe + Todd MacAllen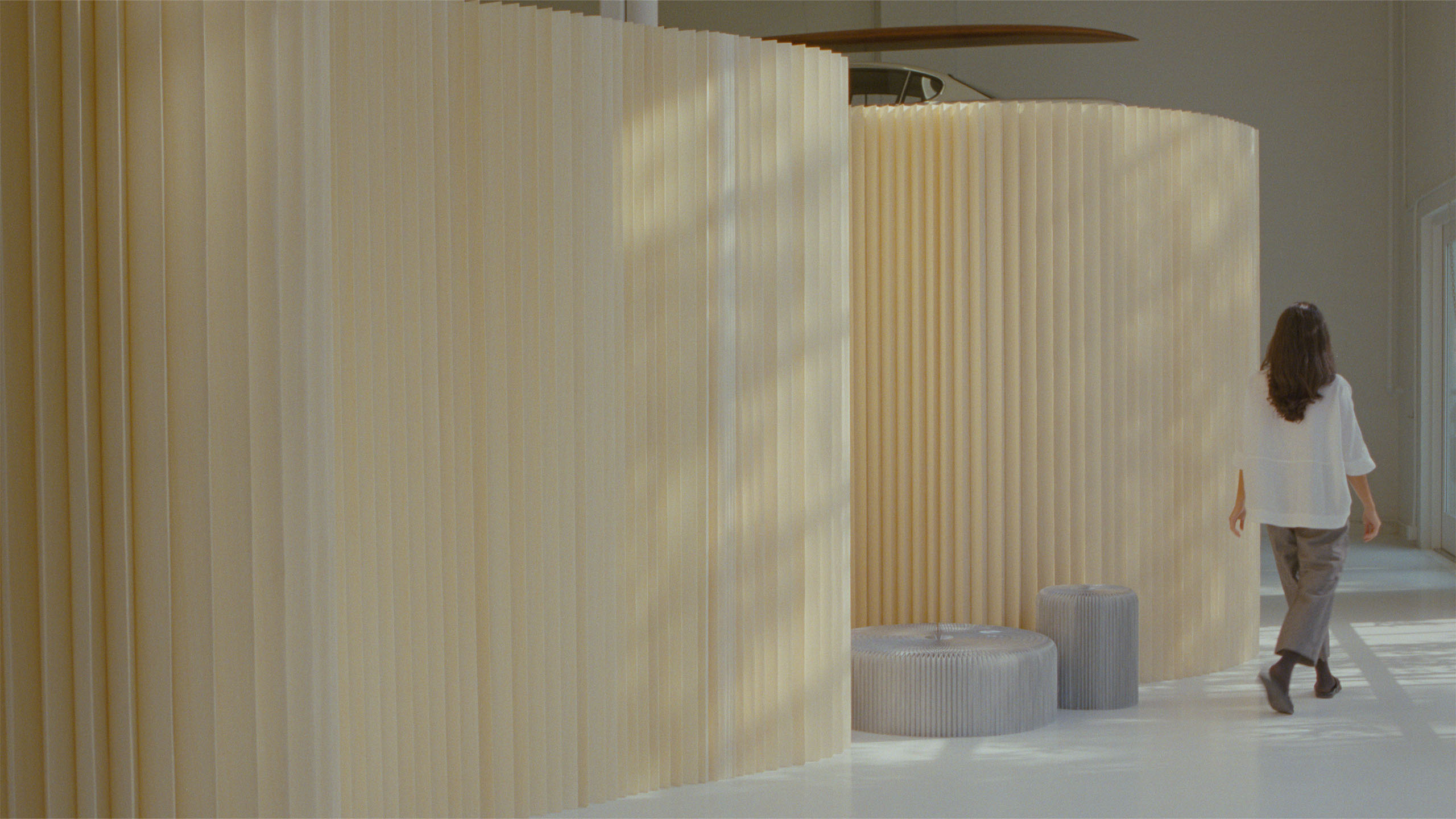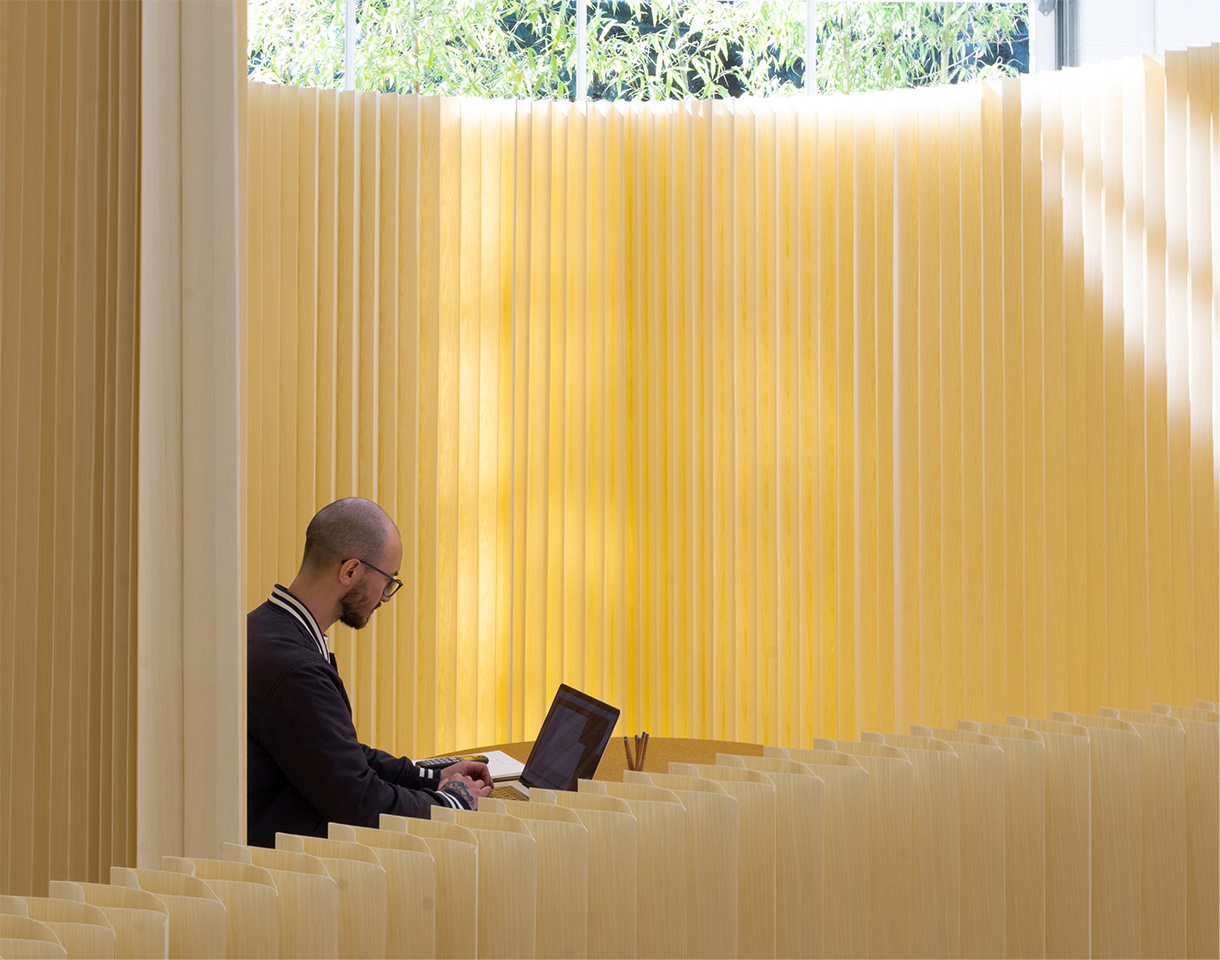 acoustic partition
the internal cellular structure and pleated surface break up reflected sound and provide acoustic absorption to enhance clarity of speech.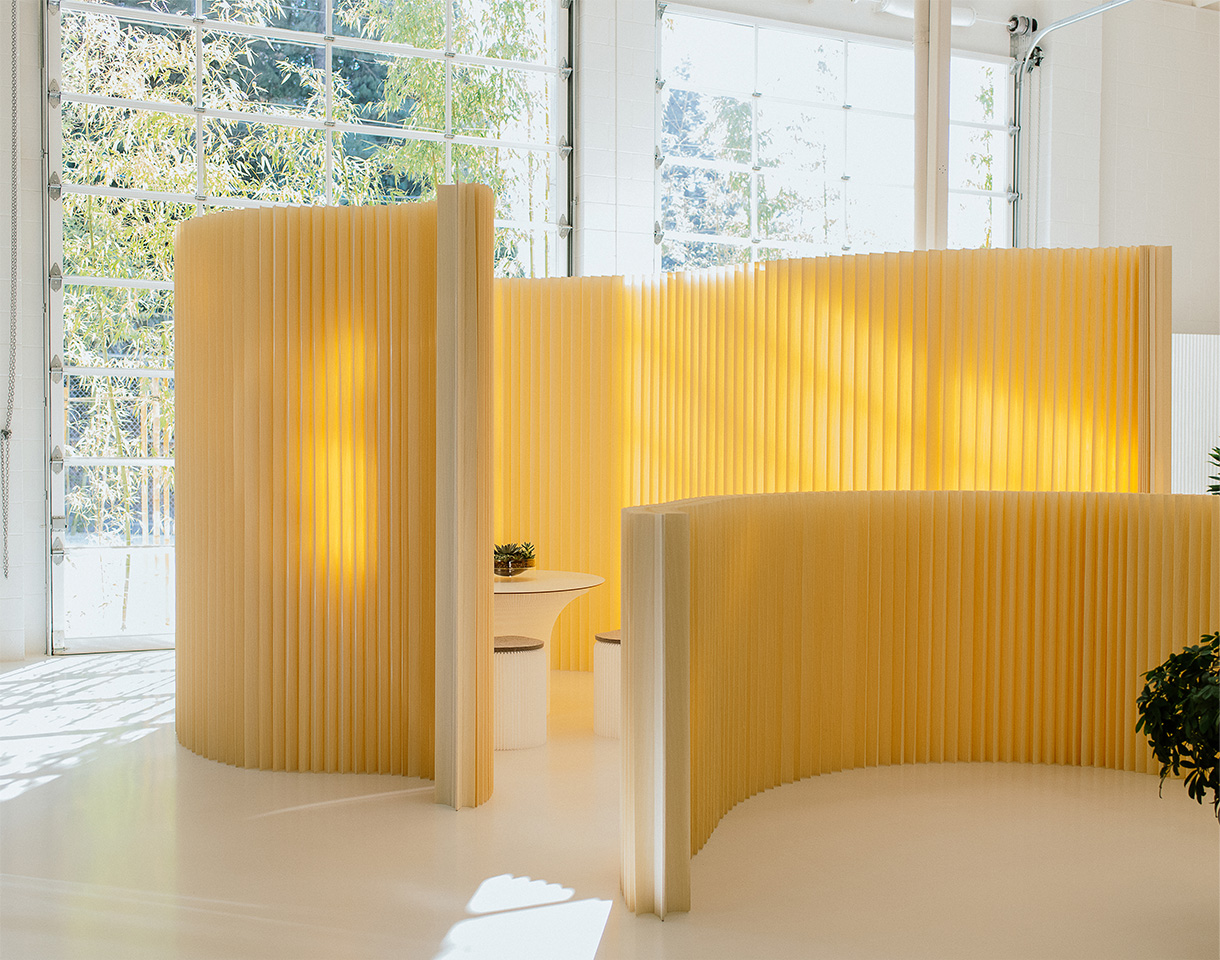 engineered wood wall
a proprietary engineering process allows for a translucent, thin and dimensionally stable material made from a blend of rapidly renewable and responsibly harvested sources.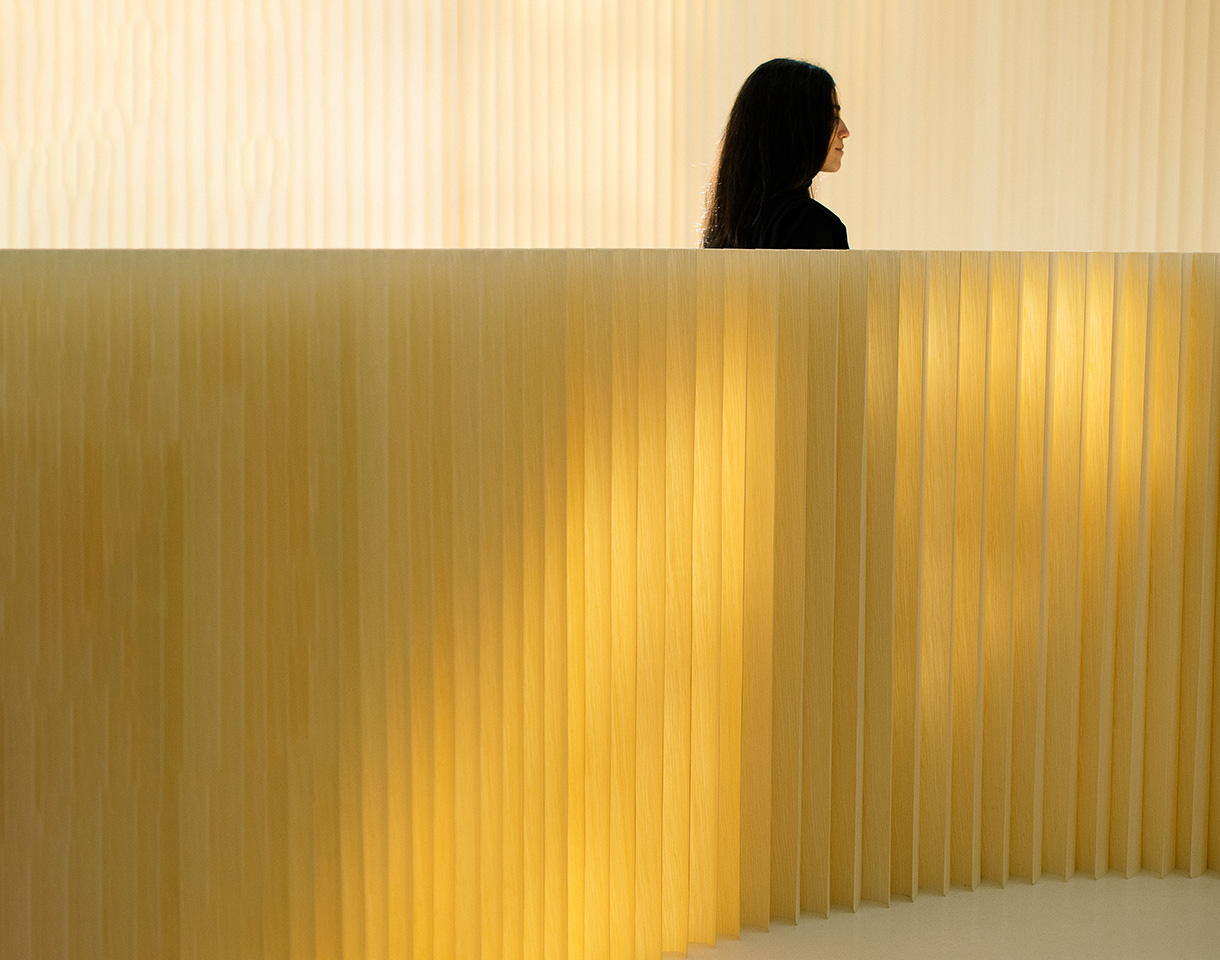 translucent wooden room divider
as conditions change throughout the day, natural light transmits through the layers of wood veneer as a mood-lifting and calming glow.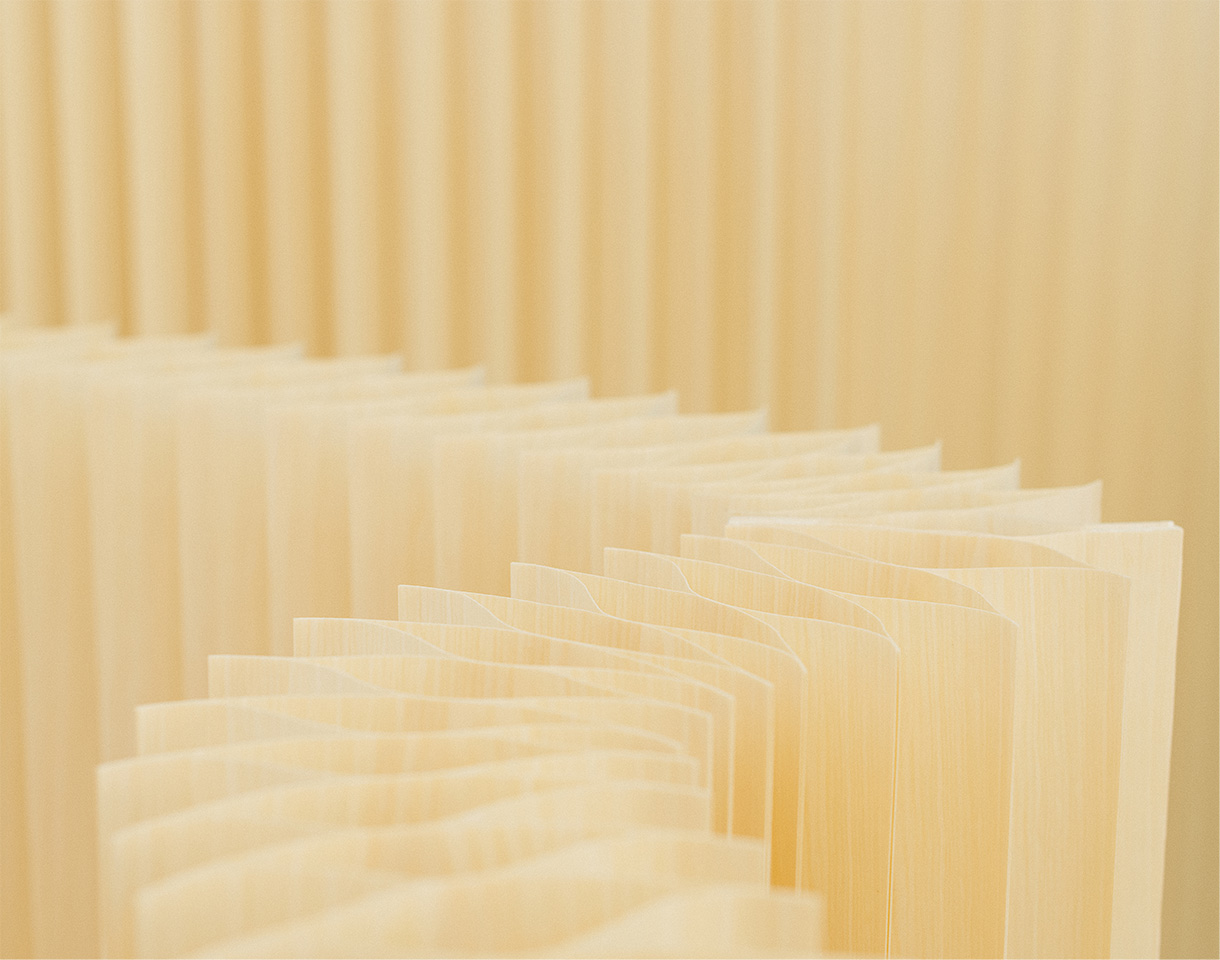 FSC certification + sustainability
the wood used for wood softwall + softblock is harvested from FSC® Certified (FSC® C158591) responsible sources. The design allows for a small amount of material to expand into a 15′ (4.5m) long wall, fifty times its compressed dimension.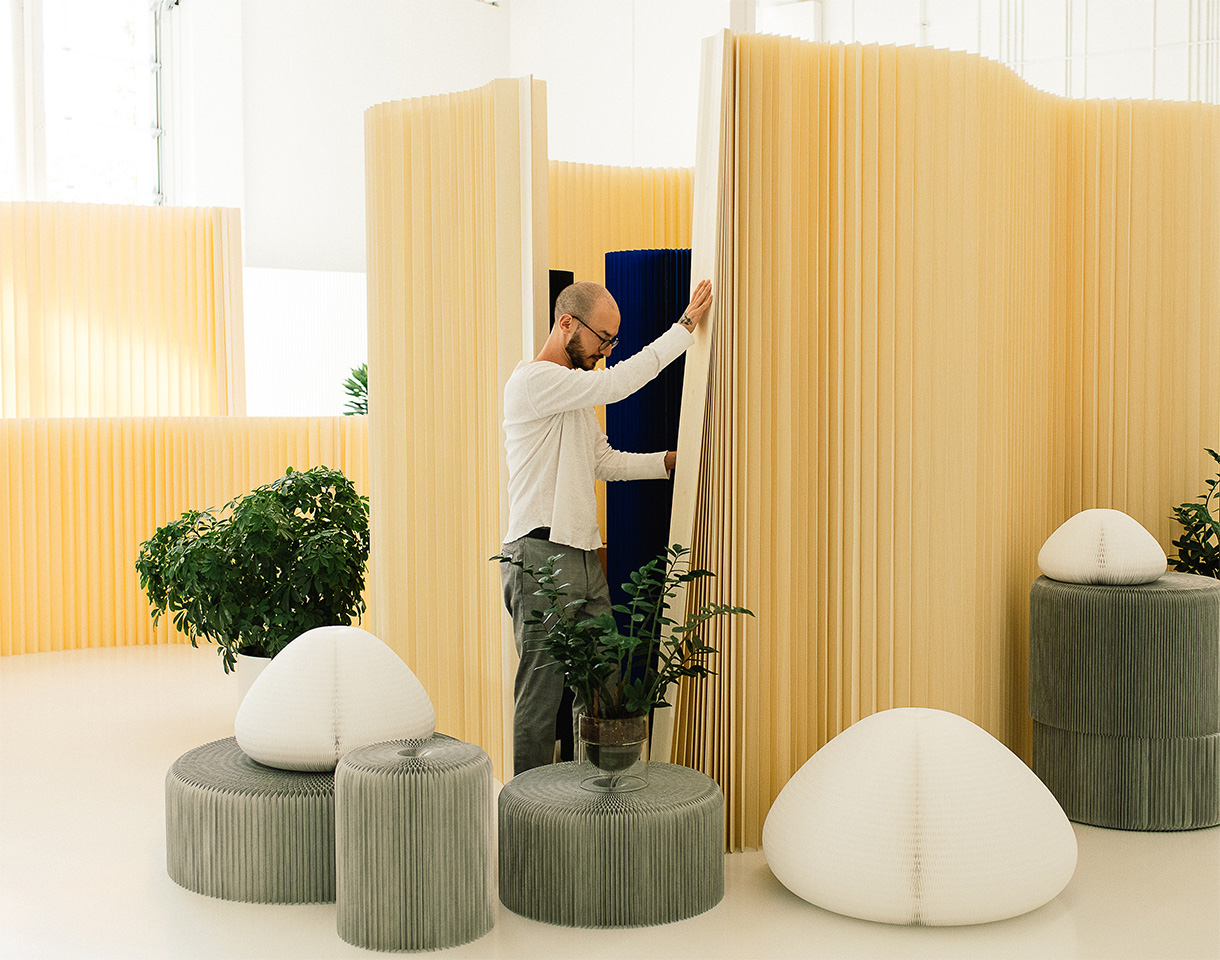 folding wall
easily stored and transported, the flexible wood walls can be expanded or quickly rearranged to spontaneously create space or change an environment.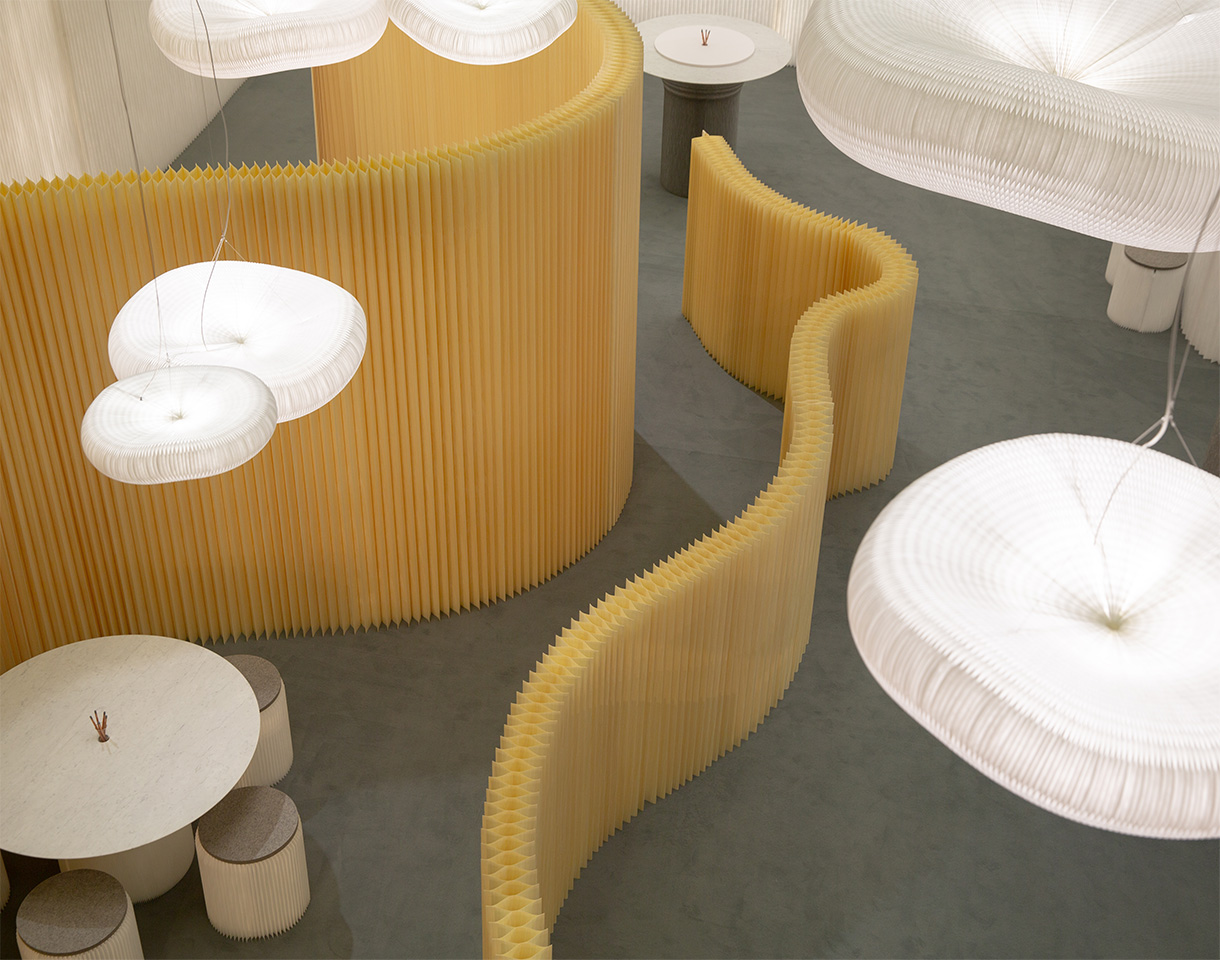 modular
softwall + softblock is a modular system of flexible space partitions. Elements come in a range of heights and can connect by magnetic end panels—making it possible to create endless lengths of walls, or stack and link blocks to shape entire environments.
contact us at +1 604 685 0340 or
[email protected]
for more information or to discuss a purchase