at the end of August, Todd MacAllen caught up with Azure writer, Eric Mutrie, to discuss the launch of the aluminum textile soft collection, and design principles that have been ubiquitous within the molo studio since 2003.
the interview, short yet insightful, touches on 5 values that perhaps explain why molo products continue to be so compelling and imaginative with subtle refinements and tweaks. Here are two of five values that we find undeniable:
no. 3 – Not every design needs a clear defined function
People tell us we should produce photos that show uses, … but we enjoy capturing the abstract quality of our products.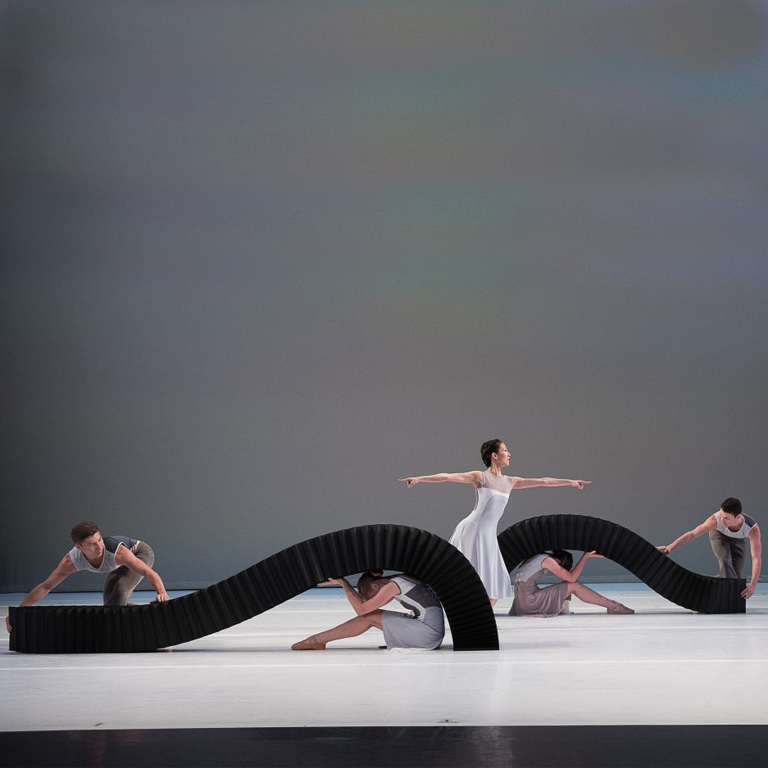 "We've created so many different narratives about how our walls could be used, but we've never tried to solve them."
while Stephanie Forsythe and Todd MacAllen have imagined countless ways in which their walls could be put to use, they always invite people to "take on the second part of the design process by deciding what the thing is to become."
world renowned dance performances by choreographer, Jessica Lang, would be just one awe-inspiring example.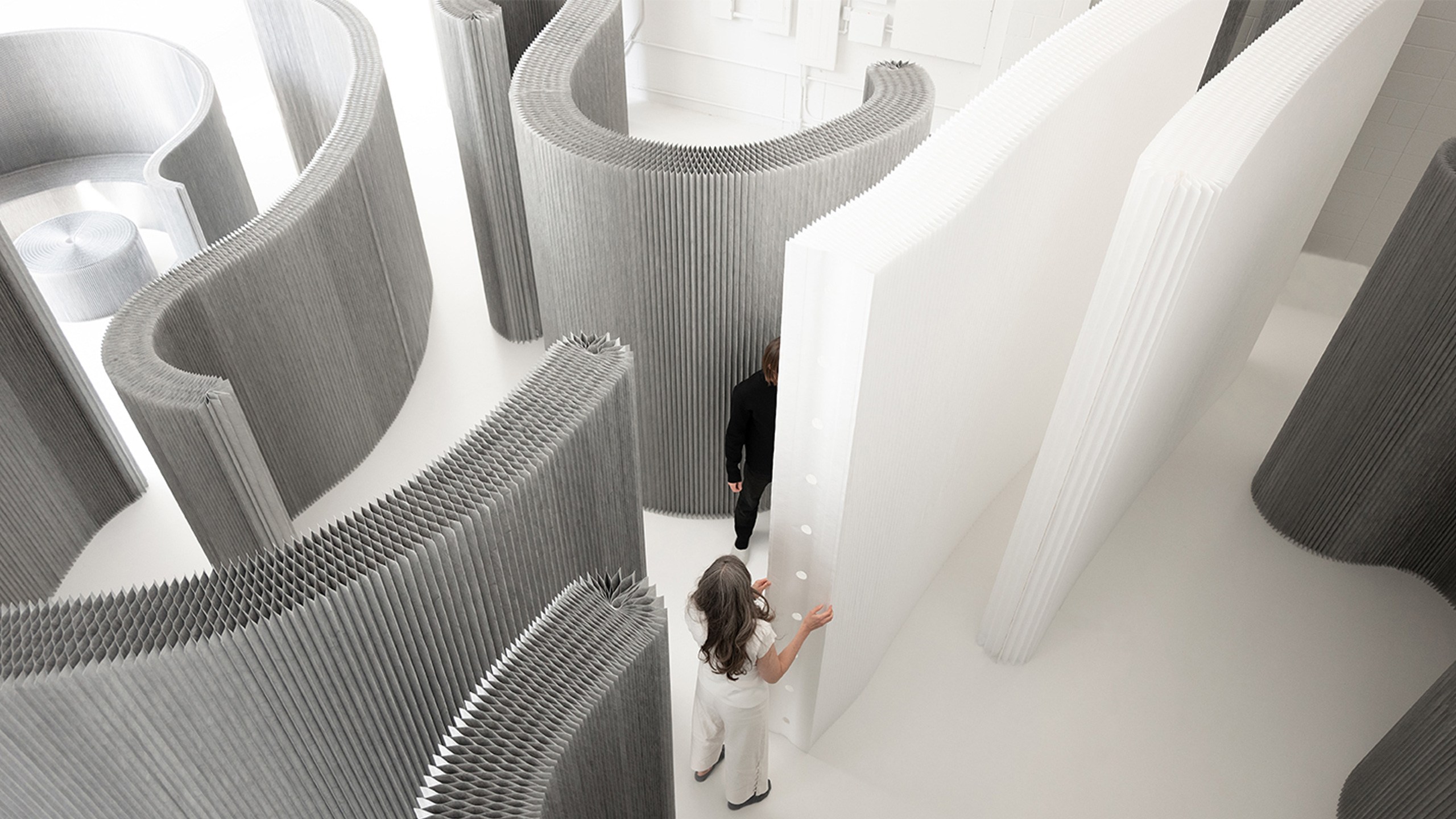 no. 5 – Acoustic properties of paper
when made into a honeycomb structure, paper provides many incredible natural qualities such as stability, strength and flexibility. One quality that was overlooked initially was noise reduction. MacAllen recalls: "the quality that has surprised us the most about paper is its sound absorption. We weren't thinking about that so much initially. But after working with people who are using our walls as sound barriers, you really notice a difference."