about molo
led by Stephanie Forsythe + Todd MacAllen, molo is a design and production studio based in Vancouver, Canada. Balancing between realms of art, design and architecture, molo's projects are grounded in space making and range in scale from tea set to museum.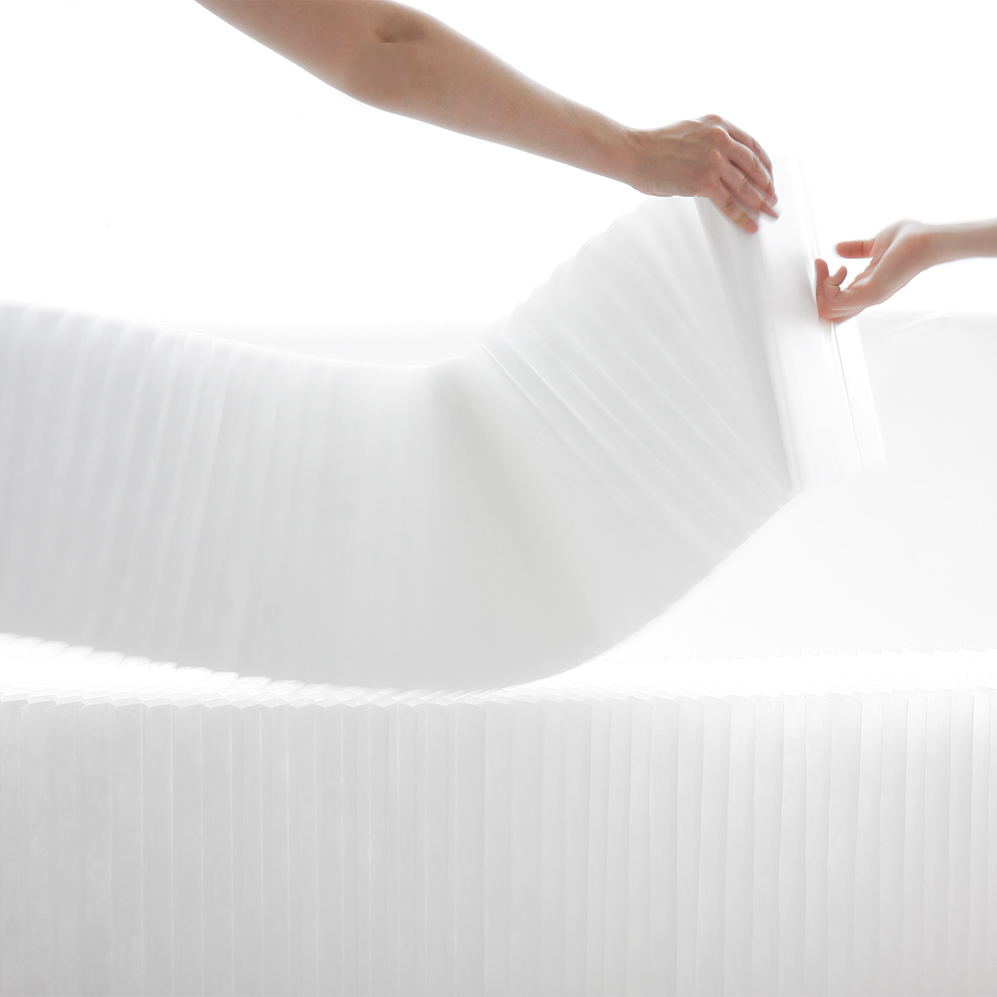 design process
products stem from Forsythe + MacAllen's architectural explorations. They are inspired by the concept of smaller, tactile objects having true potency in the experience of a space. By working across a range of sizes, Forsythe + MacAllen discover how furniture can heighten the sense of human scale and experience in architecture, or how furniture and product design can benefit from thinking in the larger context of place and space making.
hands-on making is fundamental to the studio's design process. Ideas pass from mind to hands to material and back again, ingraining a tactile sense of materiality, construction, space and experience. This process has developed to include factory production, in close collaboration with manufacturers. It is a method that leads to happy accidents and discoveries, embracing design improvisation and original thinking.
products experience steady, iterative development as the result of Forsythe + MacAllen's ongoing studies into new and old methods, or through discoveries made from everyday use. These continuous findings inform and refine the designs.

building lightly
molo's award-winning soft collection, comprised of flexible space partitions, lighting, table and seating elements, exemplifies the studio's dedicated approach to material and space making. Recognized for poetic beauty and pragmatic design, softwall and softseating were acquired by the New York Museum of Modern Art for their permanent collection. softwall was also honoured with the prestigious Danish INDEX Award, for design to improve life.
the collection was developed as a conscientious endeavour to provide sustainable alternatives to traditional, rigid building materials. Enabling space to suit diverse use over time, throughout the day or over its lifespan, is an inherently sustainable practice. By pairing this conviction with flexible, responsible materials, the collection empowers individuals to redesign and shape their surroundings with spontaneous ease.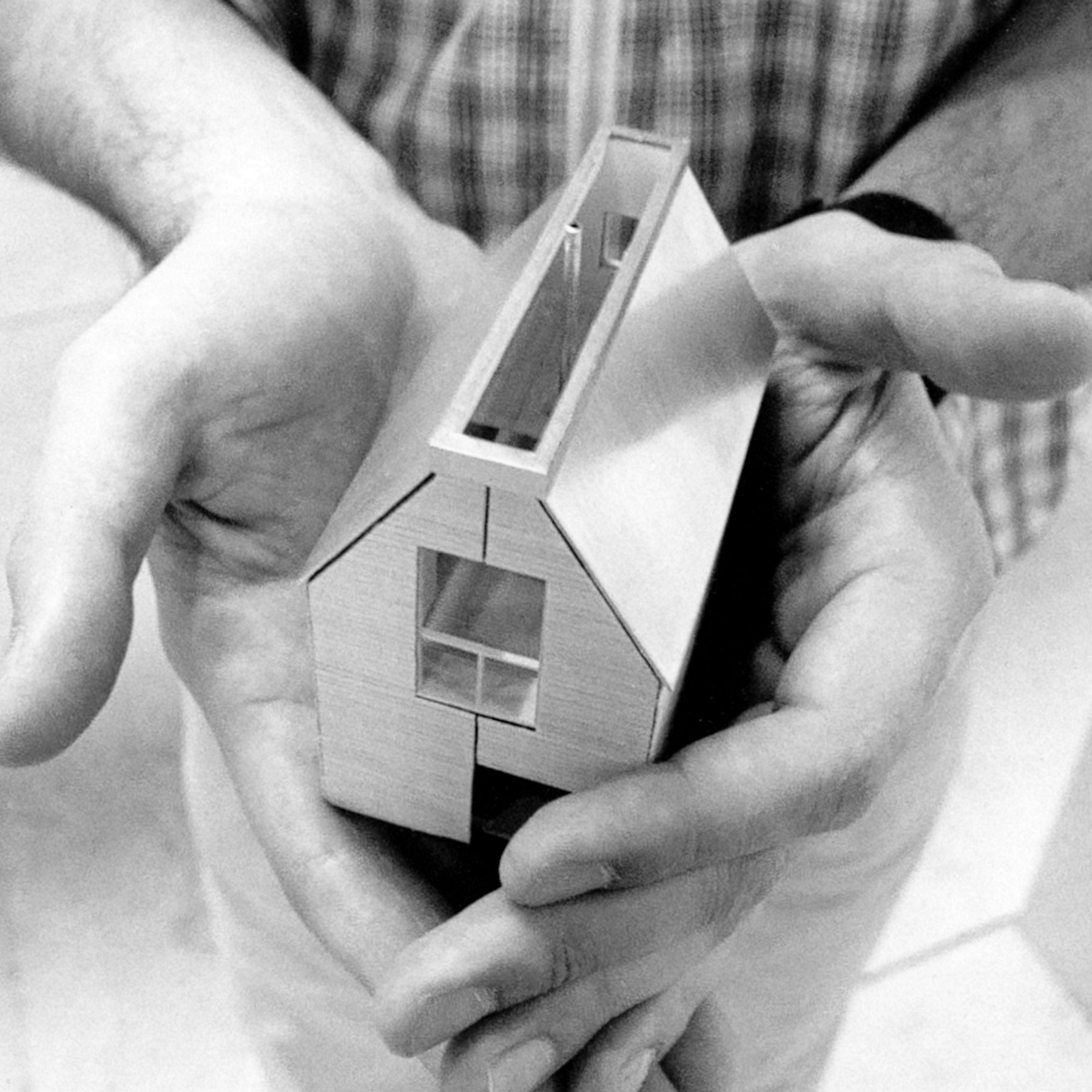 beginnings
Forsythe + MacAllen began working together in 1994 while studying Architecture in Halifax. Designing and building a number of houses and small-scale objects, the pair received international acclaim for their projects and concepts. Recognitions include the inaugural AR + D Award for Colorado House and Grand Prize in the Aomori Northern Housing Competition, juried by Tadao Ando and Jean Nouvel. The Aomori submission would evolve into the waterfront Nebuta House, a museum dedicated to its namesake festival. These early projects and ideas have become molo's foundations.
since its formation in 2003, molo has assembled a dedicated team and grown into a thriving, collaborative studio. The studio has an extended family of specialized manufacturers, consultants and contractors that it works with in a beautiful endeavour to bring imagination to fruition.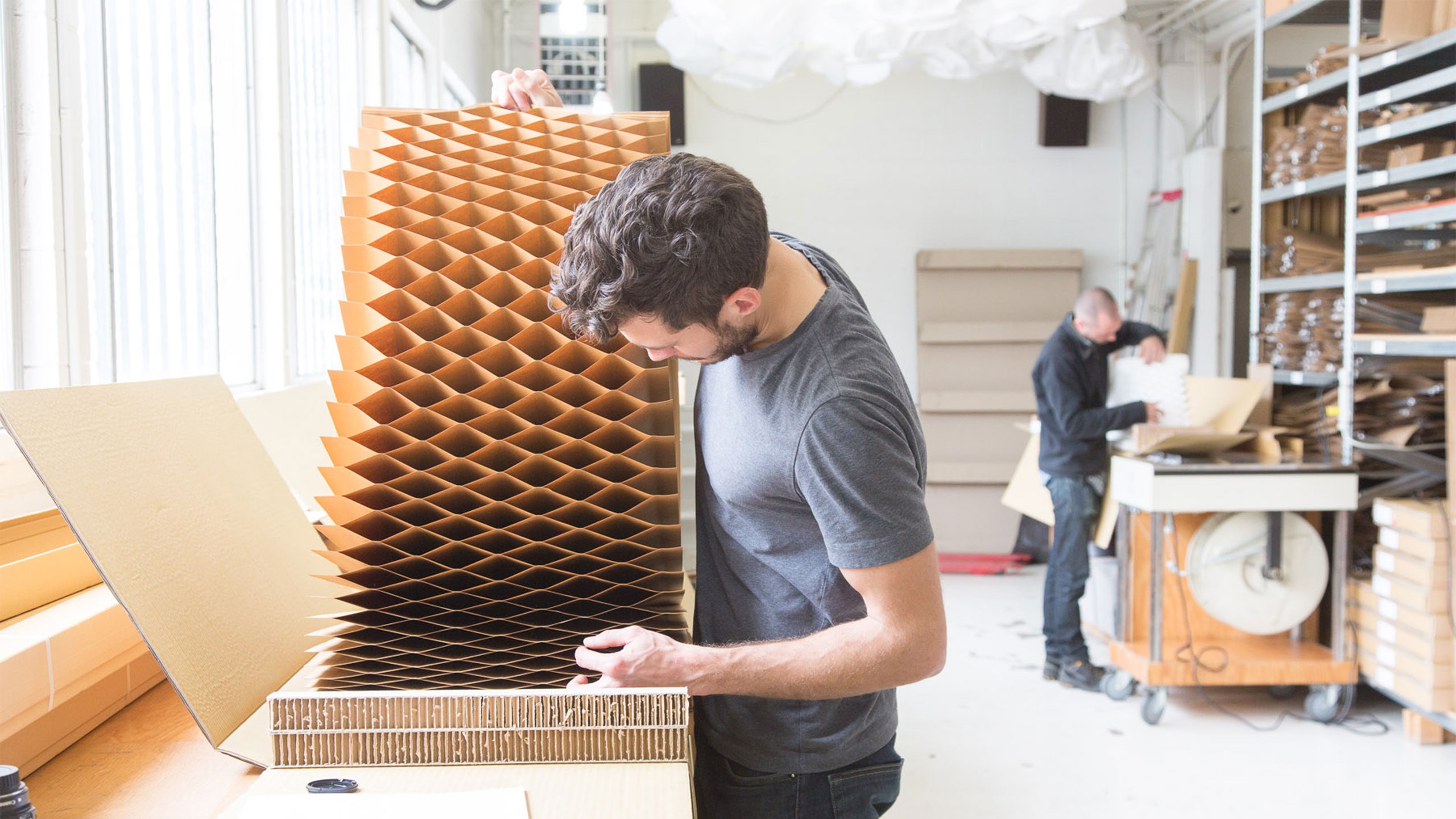 authentic design
it is with some disquiet that molo has recognized a number of copies in circulation. These reproductions offer inferior alternatives and disregard the intent behind Stephanie Forsythe + Todd MacAllen's original inventions. The soft collection is the result of meticulous research in material and process—research that ensures clients enjoy the finest possible product. molo is grateful to those who, like the studio, value and support authentic design.