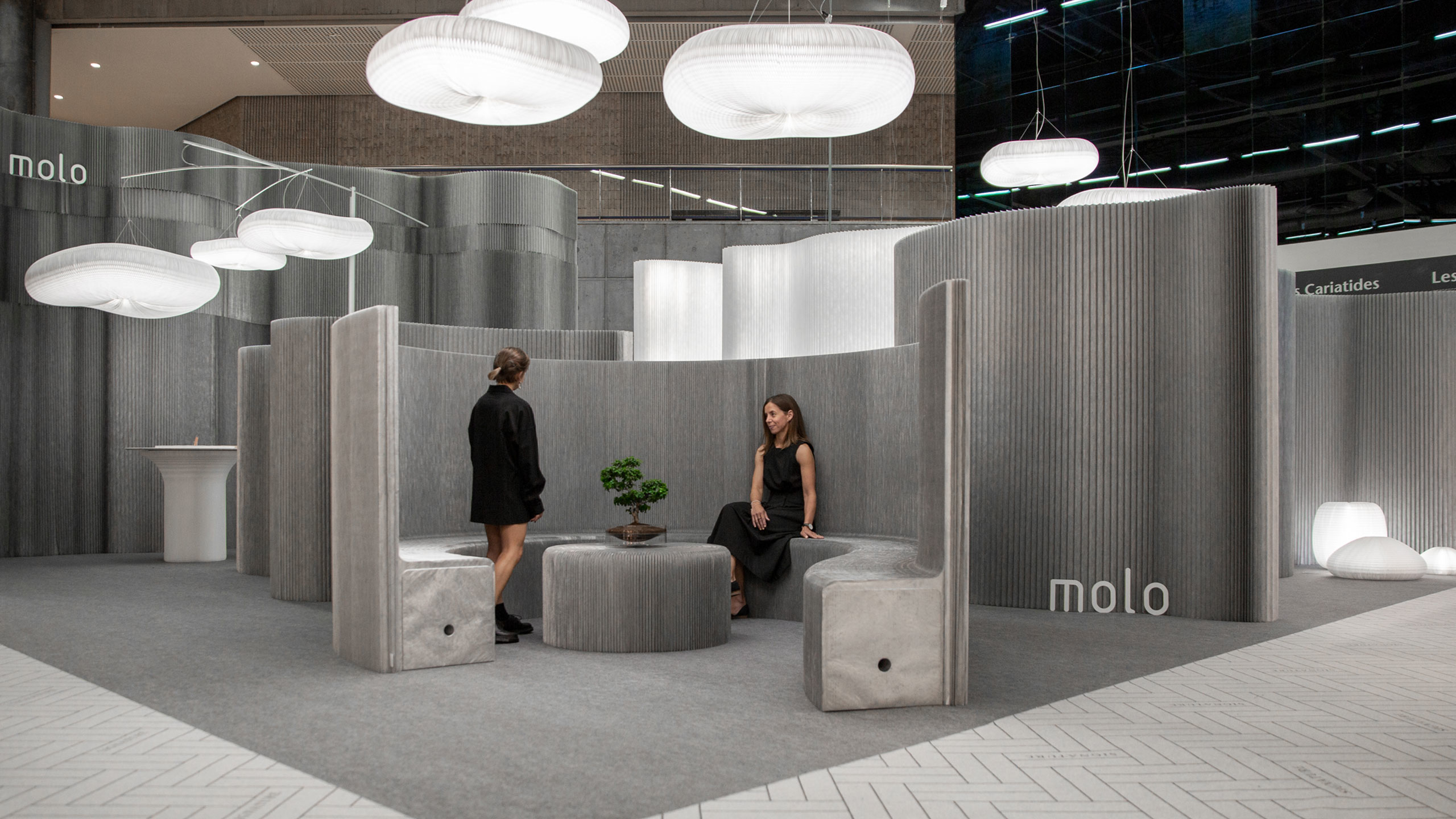 the tactile act of rearrangement heightens the sensory experience of one's surroundings and deepens the emotional connection to place. At MAISON&OBJET 2019, in an immersive installation composed of the new aluminum textile collection, molo proposes an environment that empowers individuals to define a modern, multifunctional workplace through physically flexible space making.
using a honeycomb geometry to flex, expand and compress, in a multi-patented system with magnetic end panels for modular arrangement, molo's soft collection invites users to literally bend space to shape places for interaction, focus and wellness. Where hard materials dictate a room, molo's fluid forms welcome the end user to endlessly invent and redefine how it is engaged, whether for the daily rituals of life and work, or in a complete reimagining for special occasions.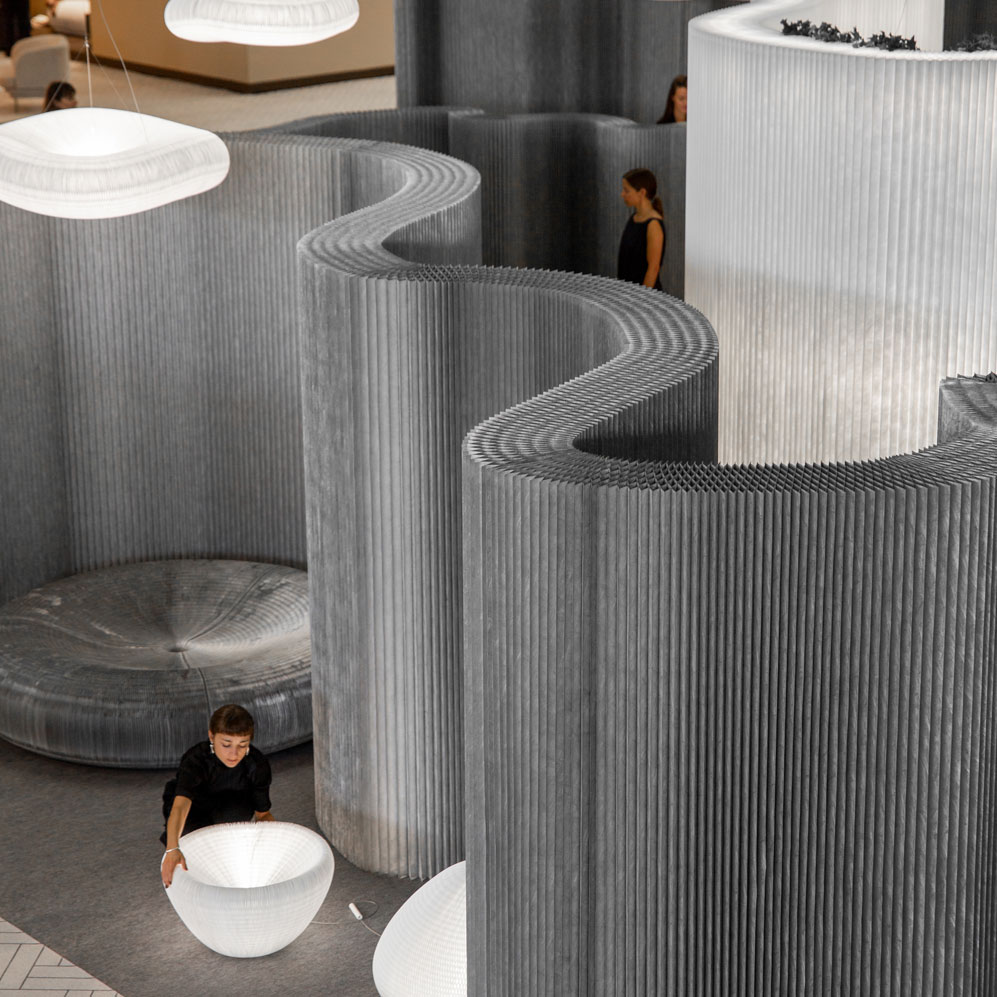 softwall unfurls from flat pack within seconds, curving to encircle acoustic meeting areas, or stretching out to delineate areas of work and rest in an open-plan. High-backed benchwalls arc and sweep in moveable seating topographies. cantilever tables, populated by foldable stools and topped with spinning circles of sketching paper, offer gathering points for dynamic idea-sharing between colleagues. All under a soft, undulant canopy of sound-absorbing cloud lights with CRI+90 LED.
aluminum textile, which has been micro-coated with the actual metal, provides a new lively range of reflected light and shadow across the pleated surfaces of these flexible structures. At M&O aluminum textile benchwalls and softseating join softwall for their European premiere. With use, these designs take on the quality of hand-worked silver, a beautiful patina of shining facets developed through enjoyment.

we welcome you to experience the special reflective quality of the aluminum textile in person, and to explore all products in molo's award-winning soft collection, designed by Stephanie Forsythe + Todd MacAllen.
Stephanie will be at MAISON&OBJET to share her unique insight into the molo studio. Meetings to discuss projects or press interviews with molo at M&O may be arranged by writing to [email protected] or calling the studio at +1 604 685 0340.
see exclusive images from Maison & Objet here.
learn more about our aluminum textile collection here.