Back
benchwall | high backed seating + room divider


















benchwall | high backed seating + room divider
benchwall is a flexible, paper or textile bench with a tall backrest that acts as both acoustic space partition and seating. It is a modern furniture concept which can stretch into straight, high backed seating or sweep into a spontaneous circular meeting room. A modular system with magnetic end panels, benchwall can be used with the larger collection of paper furniture by molo. The brown and blue paper furniture is made from wood harvested from FSC® Certified (FSC® C158591) responsible sources and coated with a non-toxic fire retardant. The textile is a durable, nonwoven polyethylene that is water- and tear-resistant. Both materials are 100% recyclable. 
all standard benchwalls are 5 feet tall (152.5 centimeters)
please enquire for custom height
11.5 feet (3.5 meters) long · paper benchwall
16 feet (5 meters) long · textile benchwall
design by Stephanie Forsythe + Todd MacAllen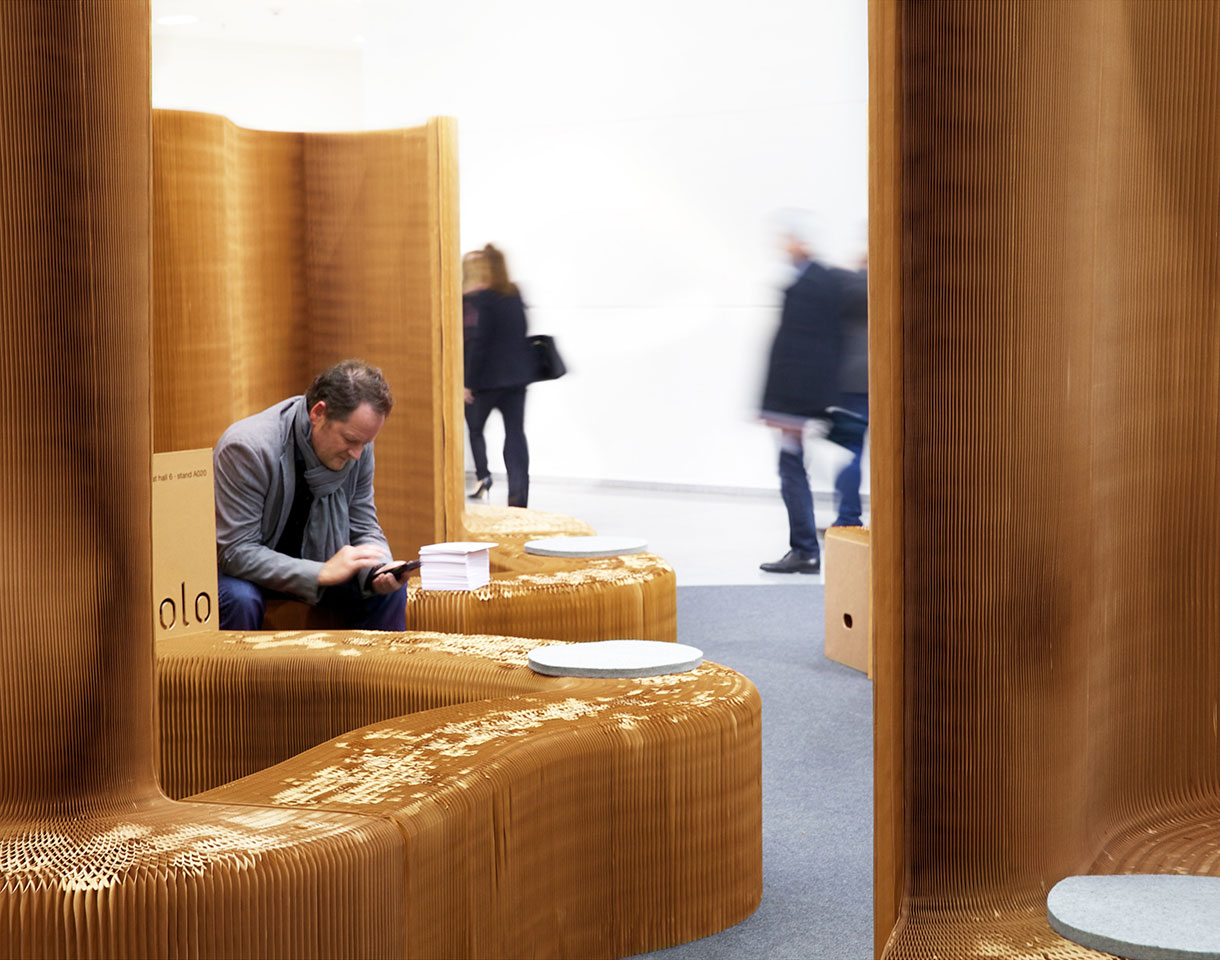 patina
with time and use, the top surface softens and folds into a unique, organic pattern. The crushed facets catch light in a beautiful, variegated way, while the honeycomb below remains strong and intact.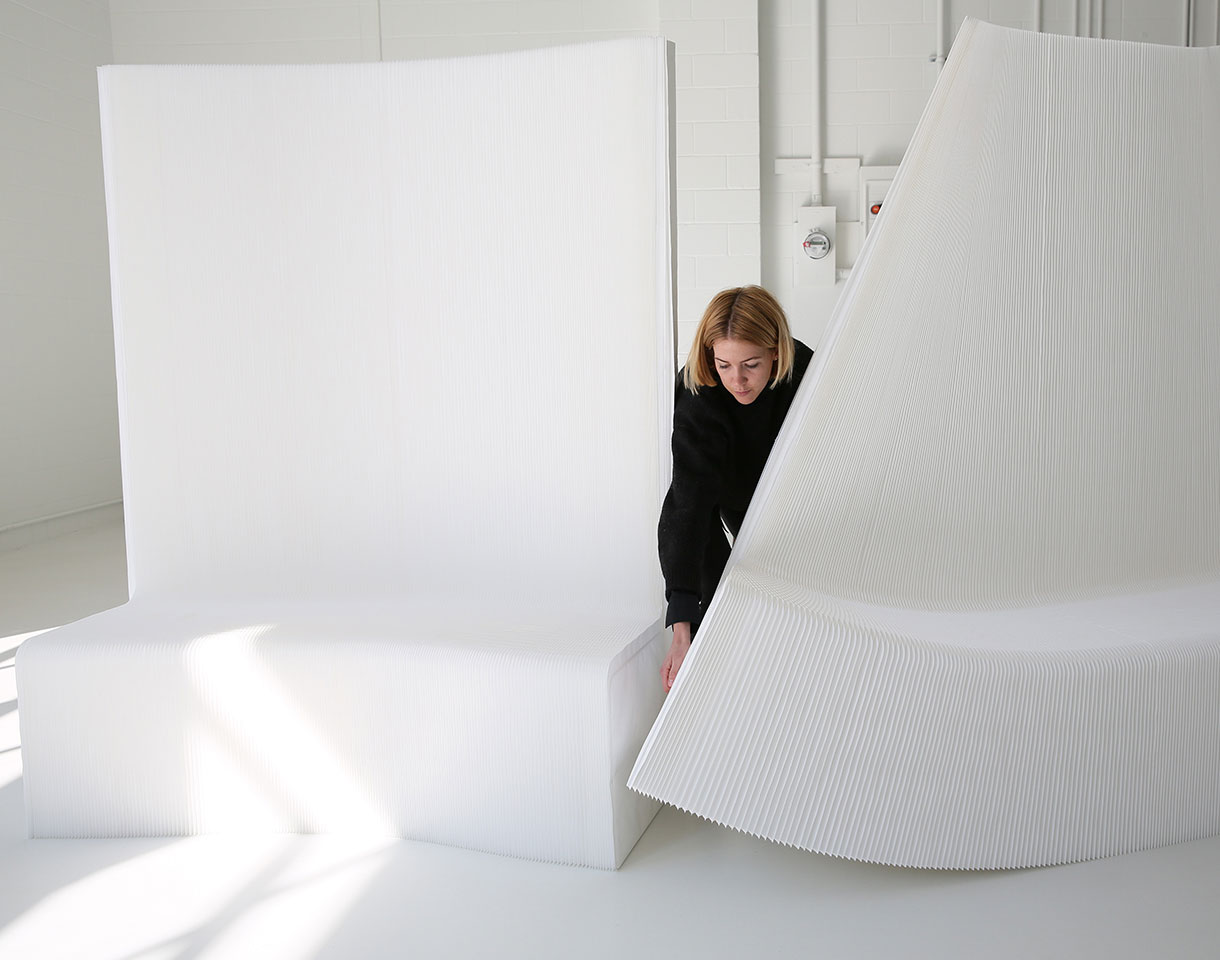 magnetic connectors
benchwalls connect to one another by magnetic end panels, or to softseating benches to create unique meeting rooms or amphitheater-style seating.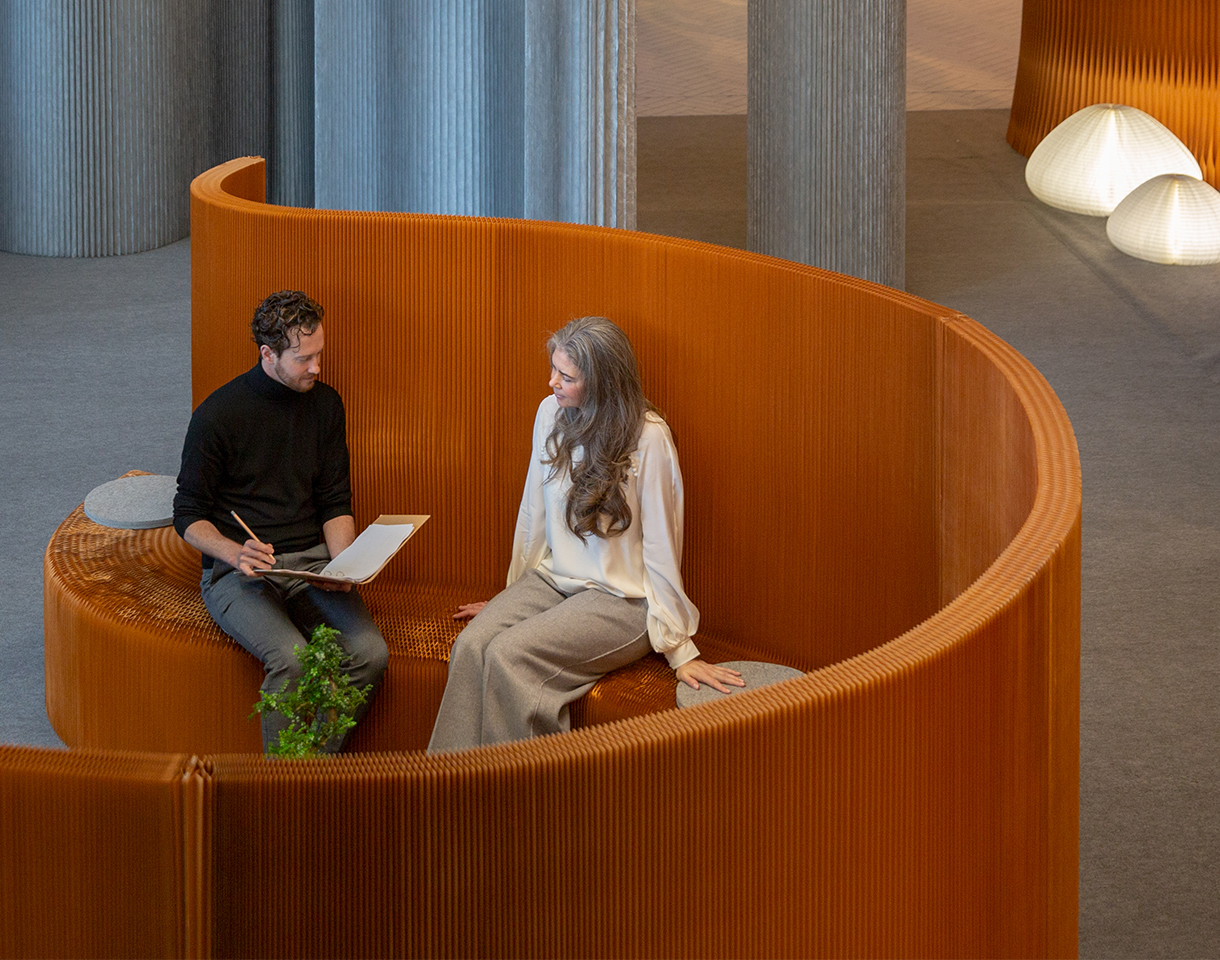 acoustics
the internal honeycomb structure and pleated surface break up reflected sound and provide acoustic absorption to enhance clarity of speech.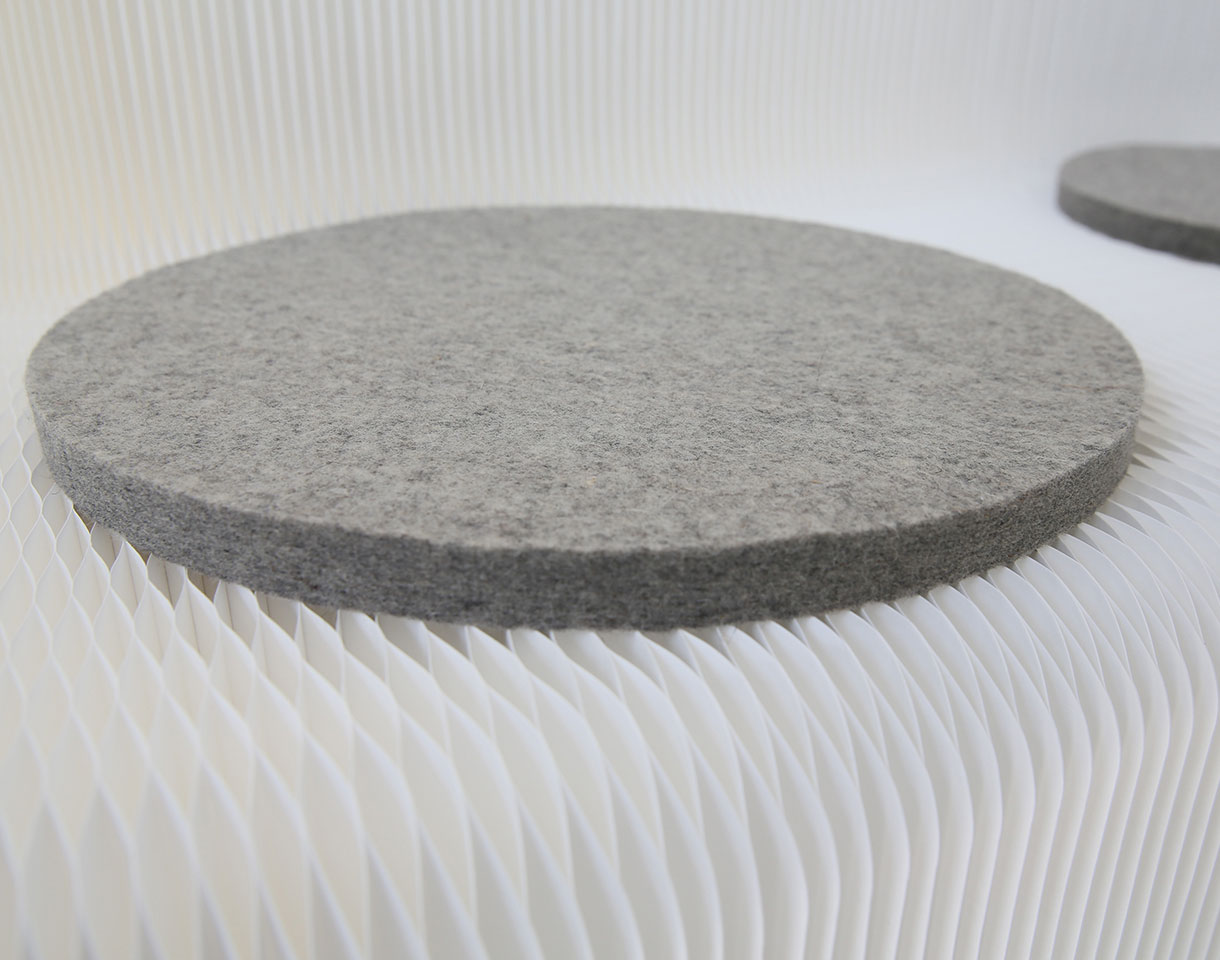 wool felt pad
made from natural lambswool, the 15 inch (38 centimeter) diameter felt pad is a perfect cushion for benchwall.
documentation
product information
use guide
specifications
CAD drawings available upon request
contact us at +1 604 685 0340 or
[email protected]
for more information or to discuss a purchase