Back
thinwall / acoustic wall liner + cabinet enclosure


thinwall / acoustic wall liner + cabinet enclosure
unlike its sibling product, softwall, thinwall is not intended to be freestanding. It was designed as a sculptural acoustic wall liner for solid walls, columns, and ceilings or as a flexible wrap for storage areas, reception desks, and other millwork. The flexible wall measures only 3.5 inches (9 centimetres) wide and reaches 6 feet (1.83 meters) tall. Adjustable in length, it stretches up to 11.5 feet (3.5 meters) long.
design by Stephanie Forsythe + Todd MacAllen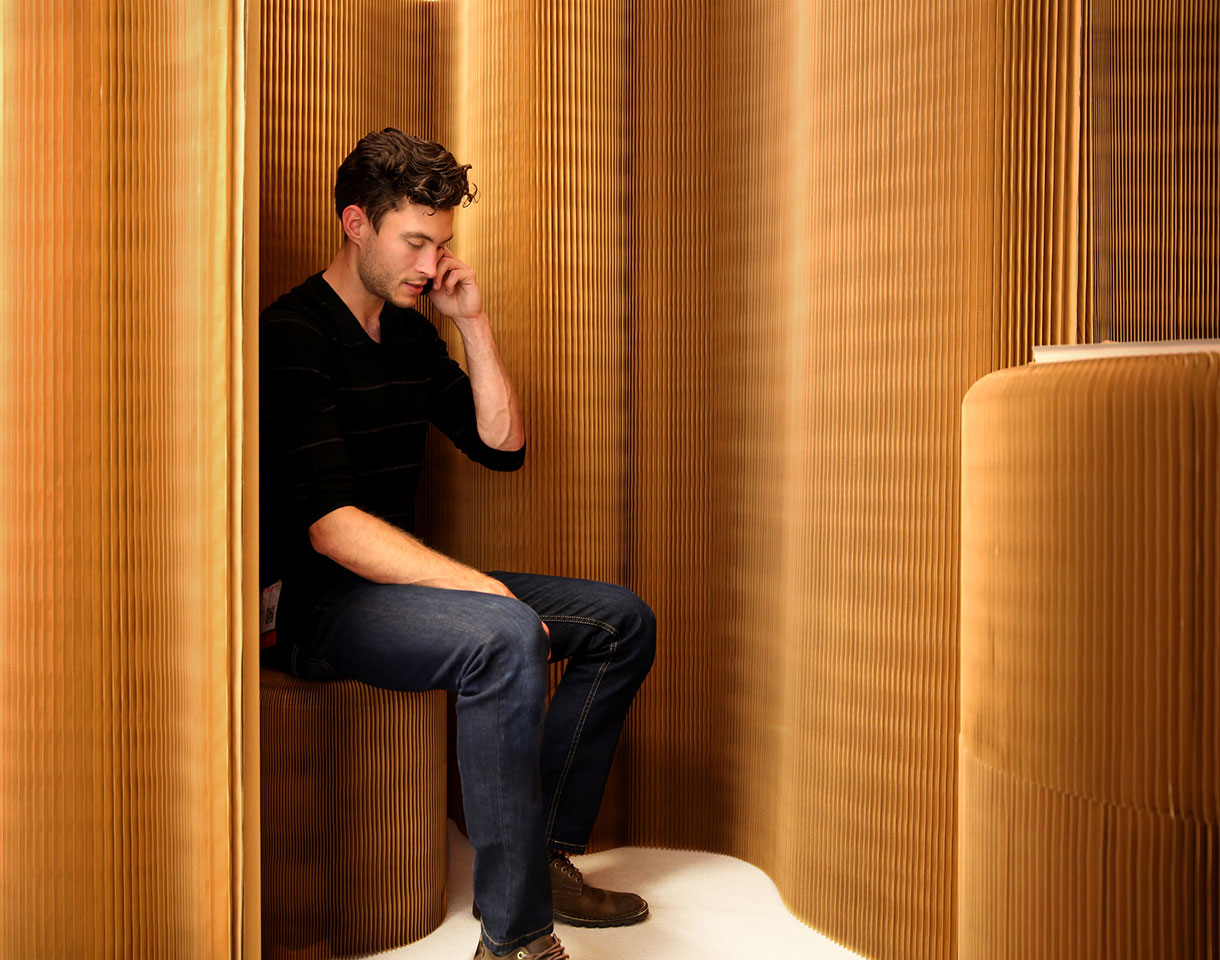 acoustics
the internal honeycomb structure and pleated surface break up reflected sound and provide acoustic absorption to enhance clarity of speech.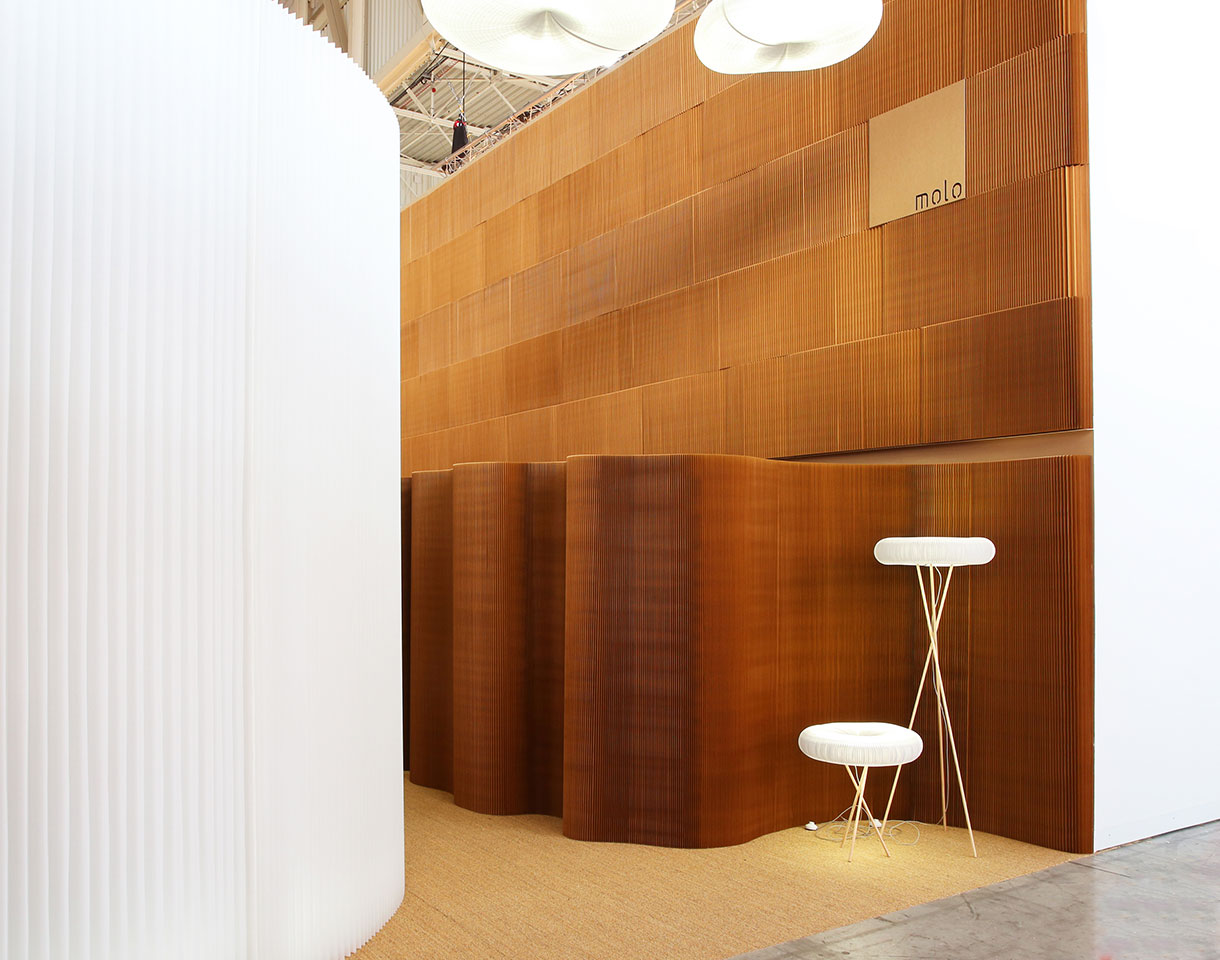 material
the white textile is a nonwoven polyethylene. Durable to handle and easy to maintain; it is antistatic to repel dust, washable with soap and water, UV-stable and tear resistant.
paper thinwall, available in natural brown or dyed blue, is made from wood harvested from FSC® Certified. Both materials are 100% recyclable.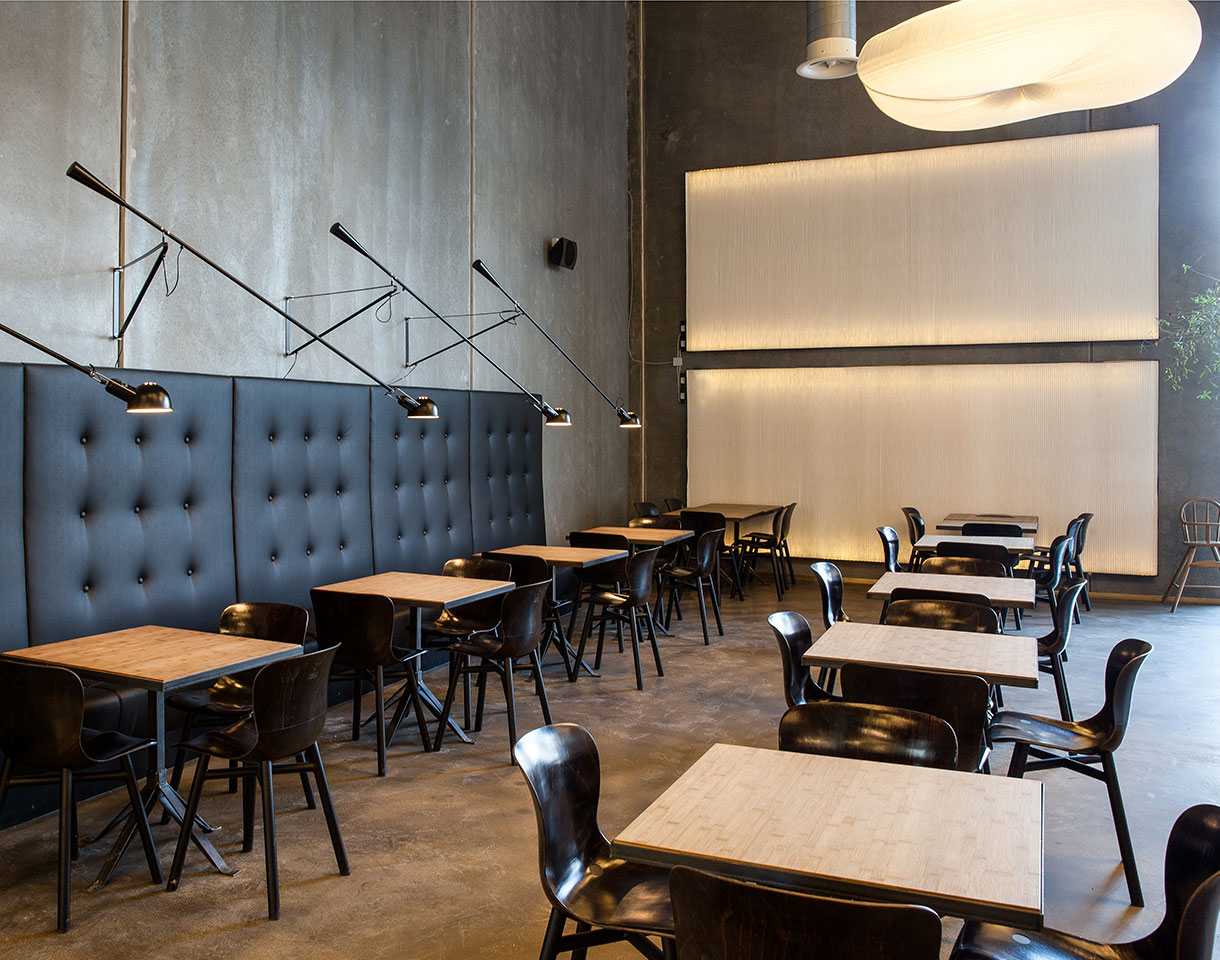 integrated LED
the textile version can be backlit with a flexible LED ribbon to transform the space liner into a sculptural light fixture.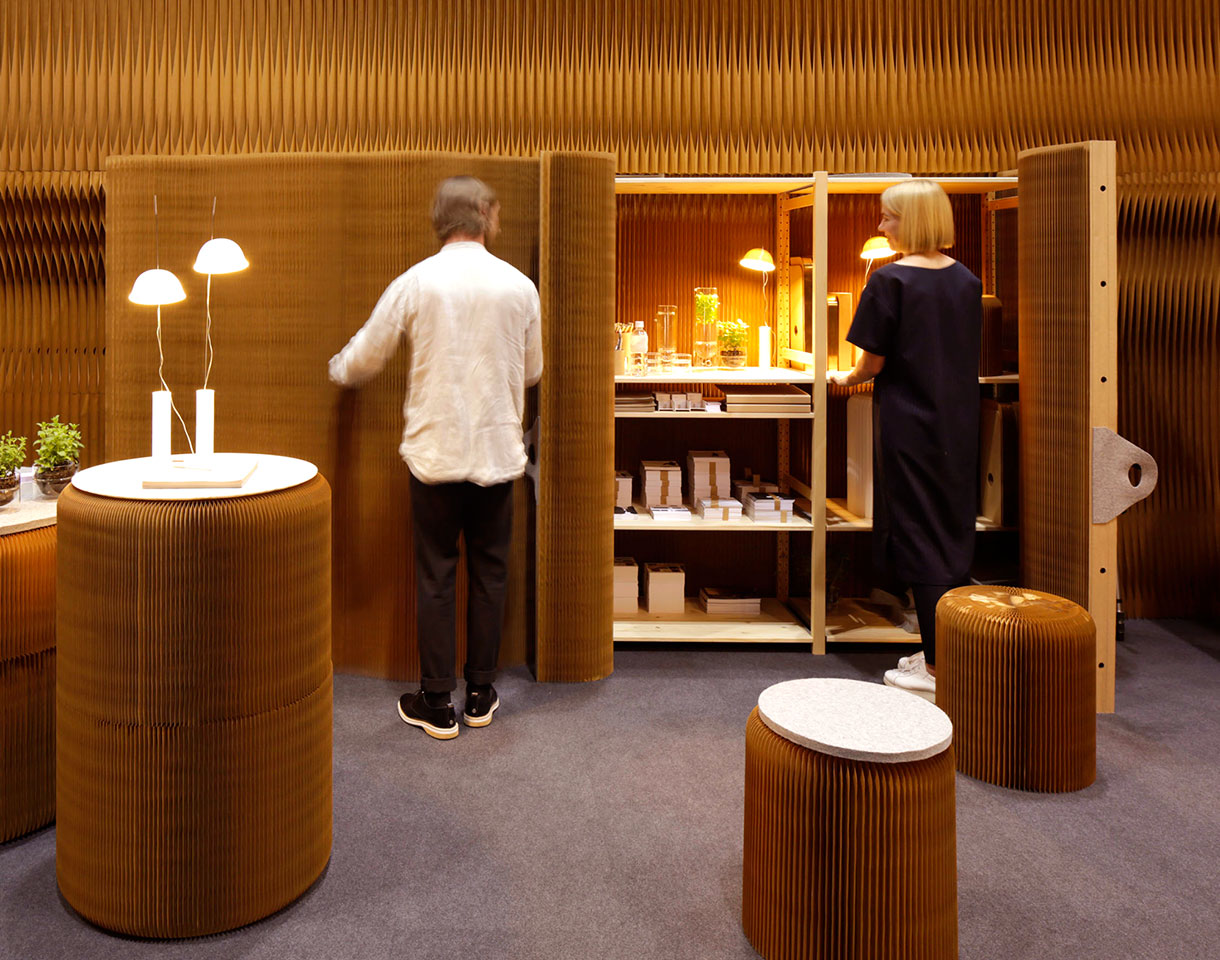 immersive environments
a complement to softwall rather than an alternative, thinwall integrates additional furniture or structures into an aesthetically cohesive environment.
documentation
fire rating
product information
use guide
specifications
CAD drawings available upon request