Back
LED for textile softwall + softblock


LED for textile softwall + softblock
flexible LED ribbons integrate with textile softwall + softblock to transform the elements into expressive, luminous space partitions. Light emphasizes the subtle beauty of the textile material, illuminating the delicate fibres and dissolving into the surroundings to intensify mood or spatial experience.
design by Stephanie Forsythe + Todd MacAllen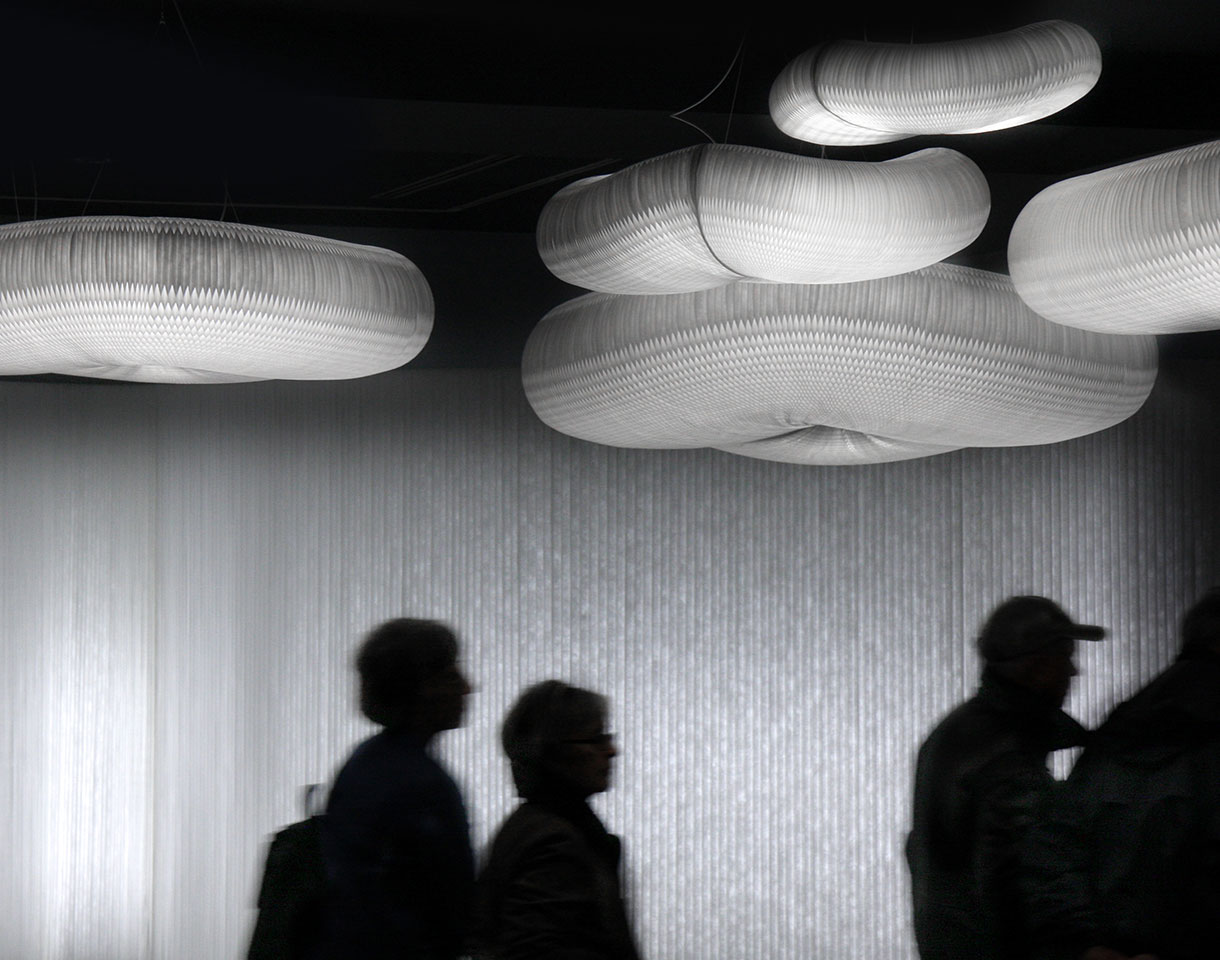 movement
LED ribbons wind through the honeycomb structure, retaining the partitions' natural fluidity and offering light as a building material.
documentation
contact us at +1 604 685 0340 or
[email protected]
for more information or to discuss a purchase