Back
textile softblock / modular room divider






textile softblock / modular room divider
flexible building blocks, each textile softblock can be stretched to 15 feet (4.5 meters) long, connected magnetically, and stacked to create a tall, richly textured space partition or backdrop. Available in modular sizes softblocks belong to the larger collection of molo paper furniture and can be used to shape entire environments or to form long, winding partitions and product displays.
design by Stephanie Forsythe + Todd MacAllen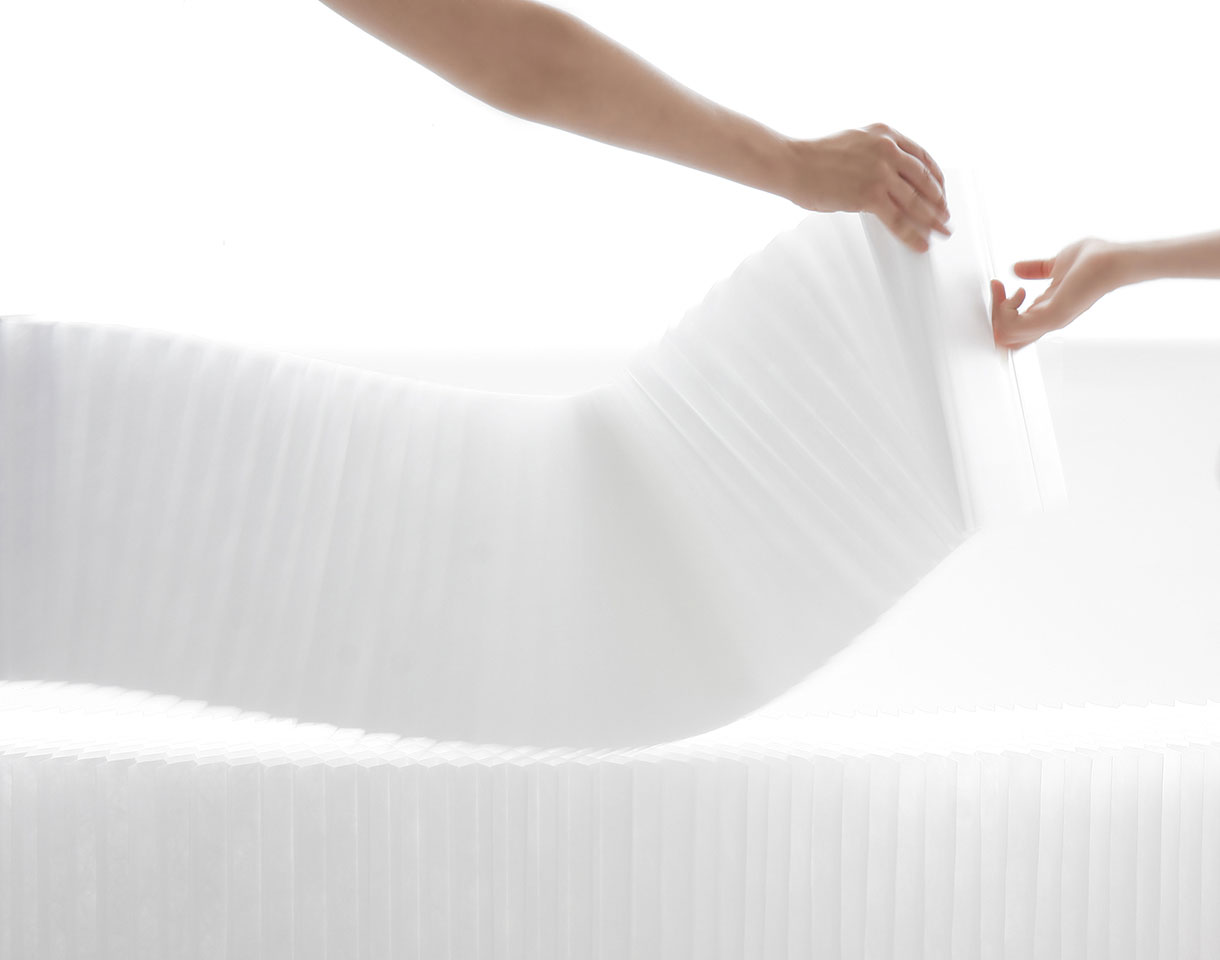 movement
the honeycomb geometry and soft material allow softblock to flex and curve, creating straight partitions or snaking structures. The blocks flat-pack for portability and storage, expanding up to 15 feet (4.5 meters) or any length between.
magnetic connectors
the final layer of textile softblock is a magnetic panel that folds vertically on itself to provide stability, connects multiple blocks or walls to one another, or anchors the elements to ferrous surfaces.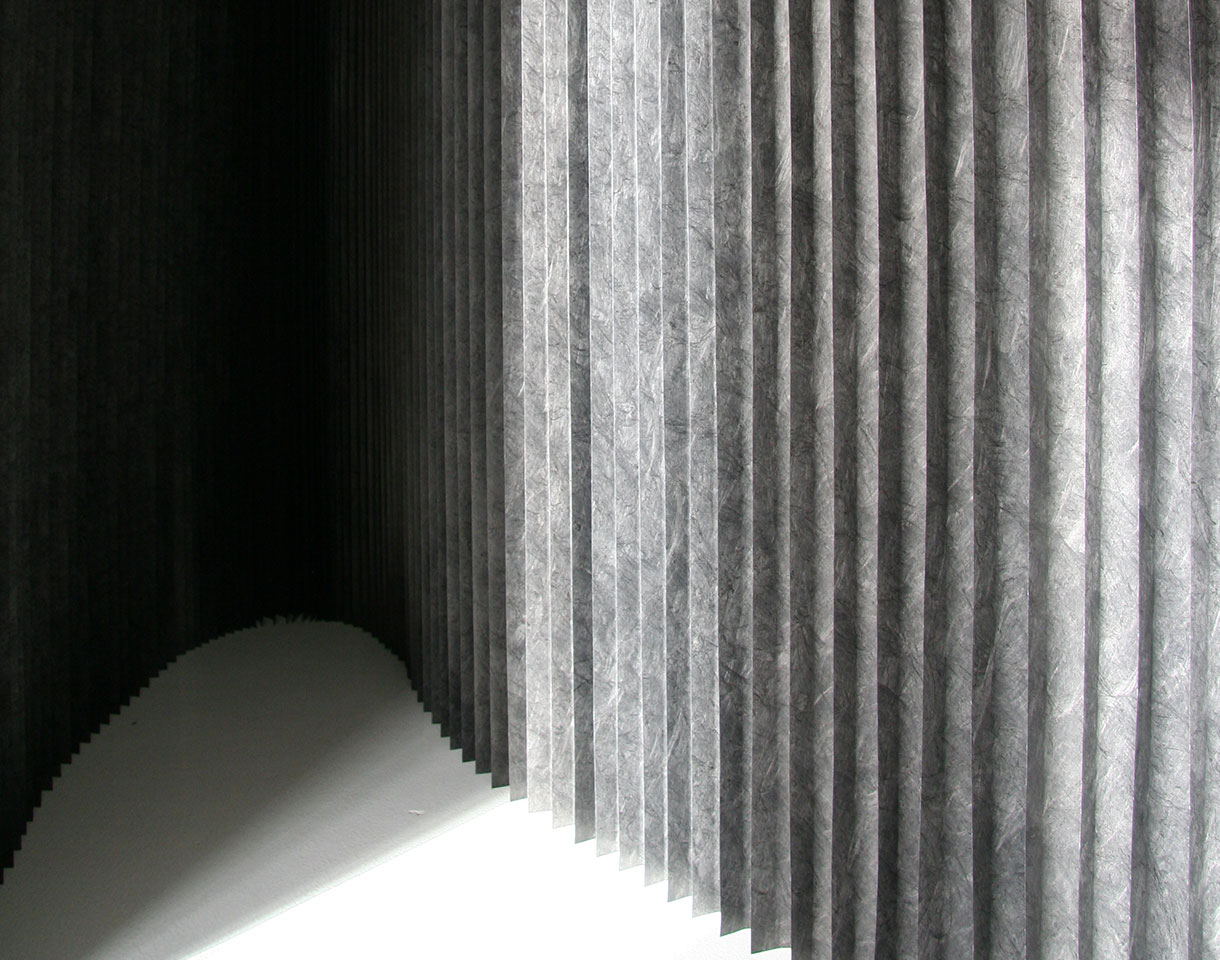 colour
white textile reveals increased poetic beauty when light shines through its delicate pattern of translucent fibres and pleats.
black textile is dyed with a bamboo charcoal ink that creates an opaque sheen reminiscent of charred wood.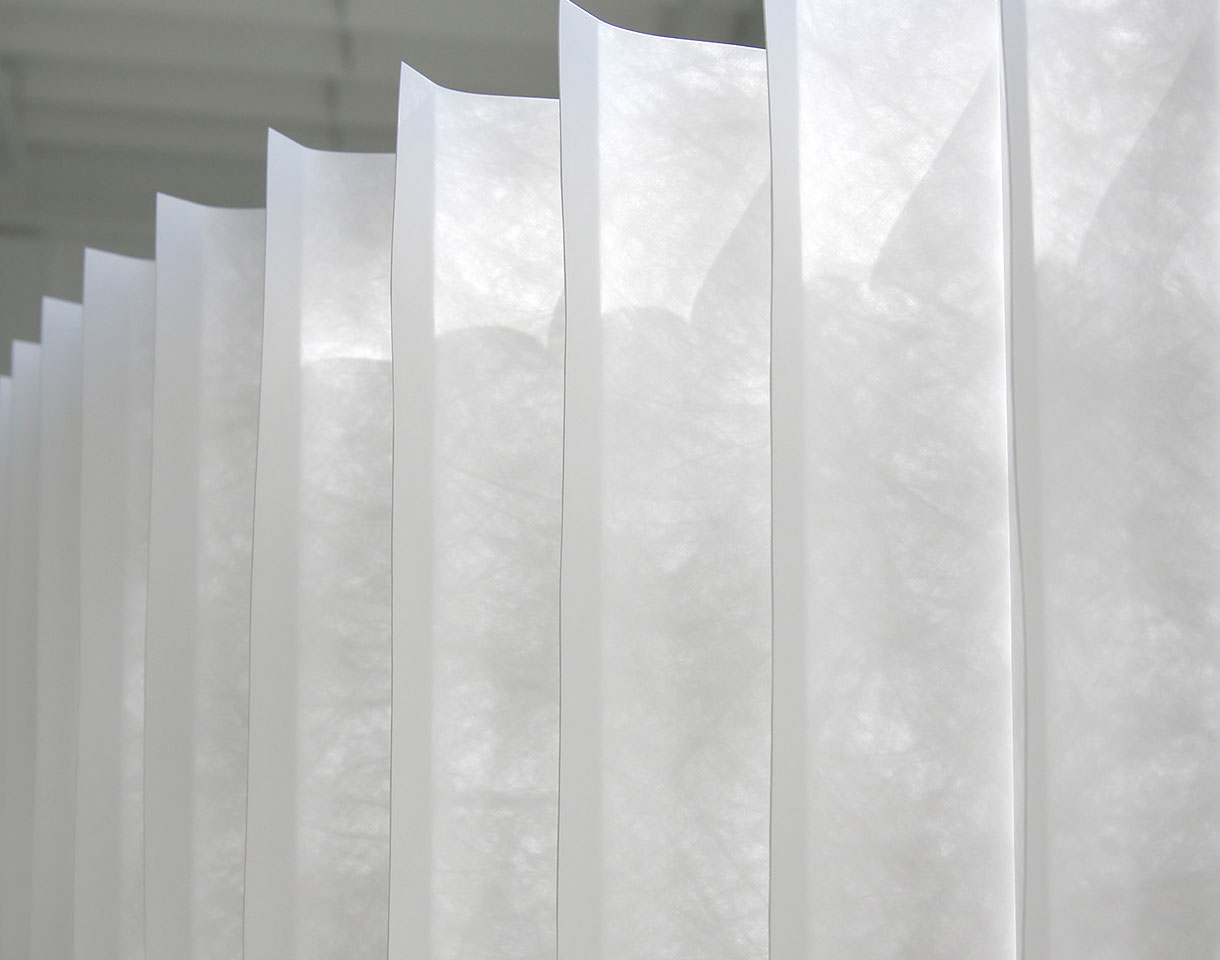 material
the textile is made from nonwoven polyethylene. It is UV stable, dust- and tear-resistant and easily cleaned with soap and water.
textile softblock and its paper sibling are 100% recyclable; both have been welcomed into Google Portico's catalogue of healthy building materials.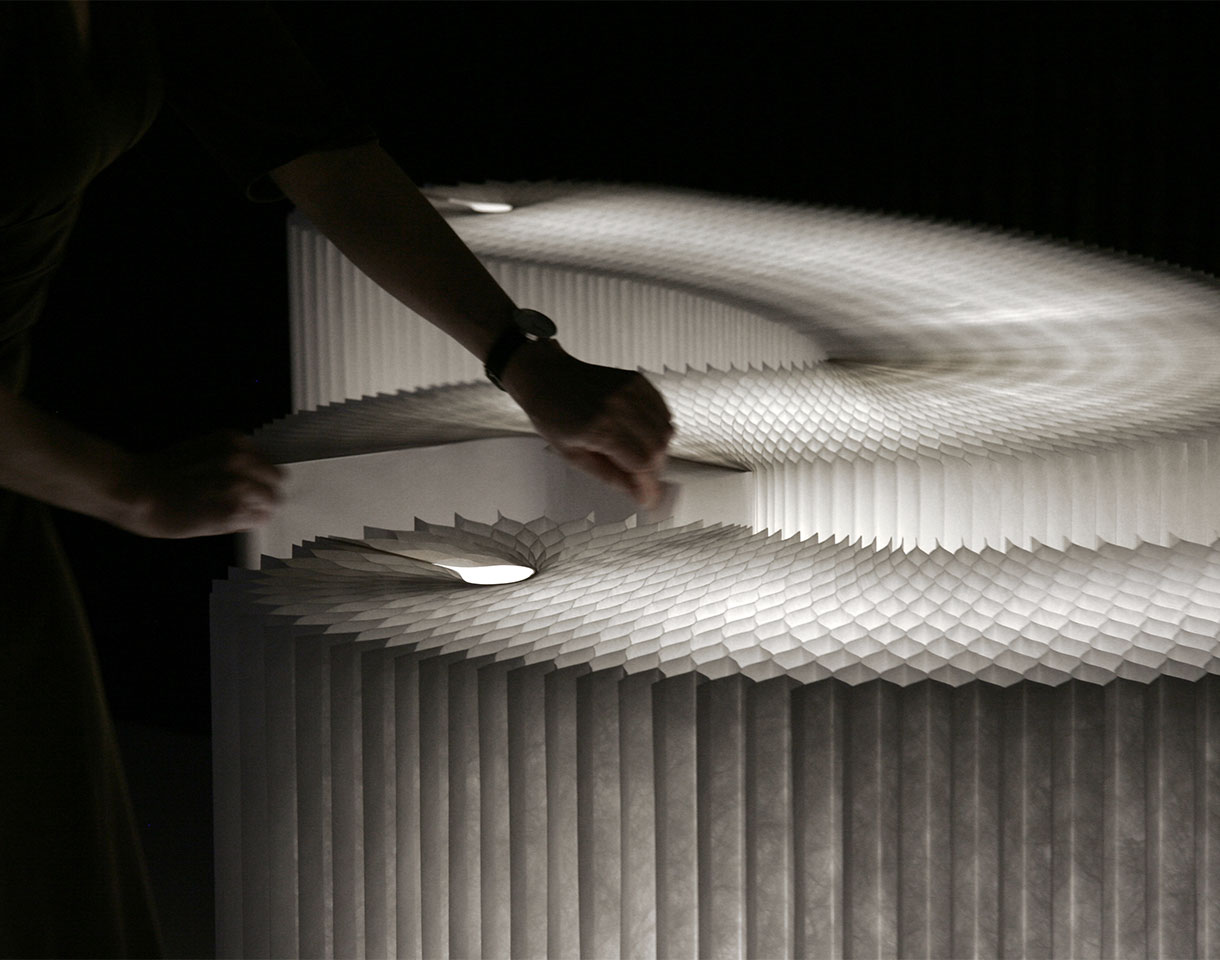 LED
optional LED ribbons wind through the honeycomb cells to transform textile softblocks into expressive, luminous space partitions.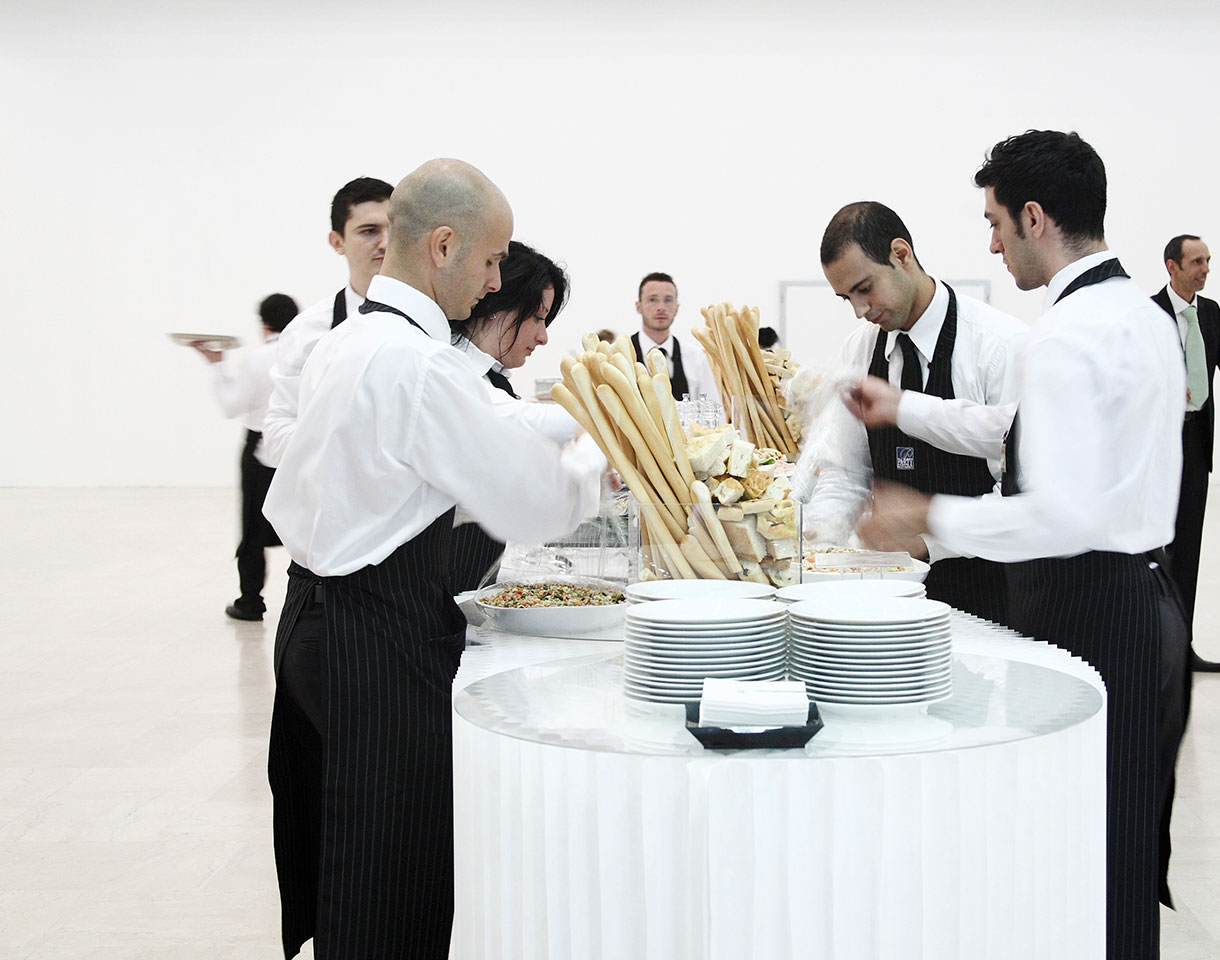 weight-bearing capacity
topping softblocks with flat trays or rigid surfaces to evenly disperse weight transforms their function from partition to sculptural banquet table, bar or product display.
documentation
fire rating
product information
specifications
CAD drawings available upon request