Back
paper softblock | modular room divider









paper softblock | modular room divider
made from strong sheets of fire retardant paper, softblocks are flexible building blocks. Equipped with magnetic end panels, elements link together to form a folding wall, entire environments or long, winding space partitions and product displays. The modular system is intended to provide sustainable means of reshaping space for diverse use, a system that can change, grow and move with your changing needs.
design by Stephanie Forsythe + Todd MacAllen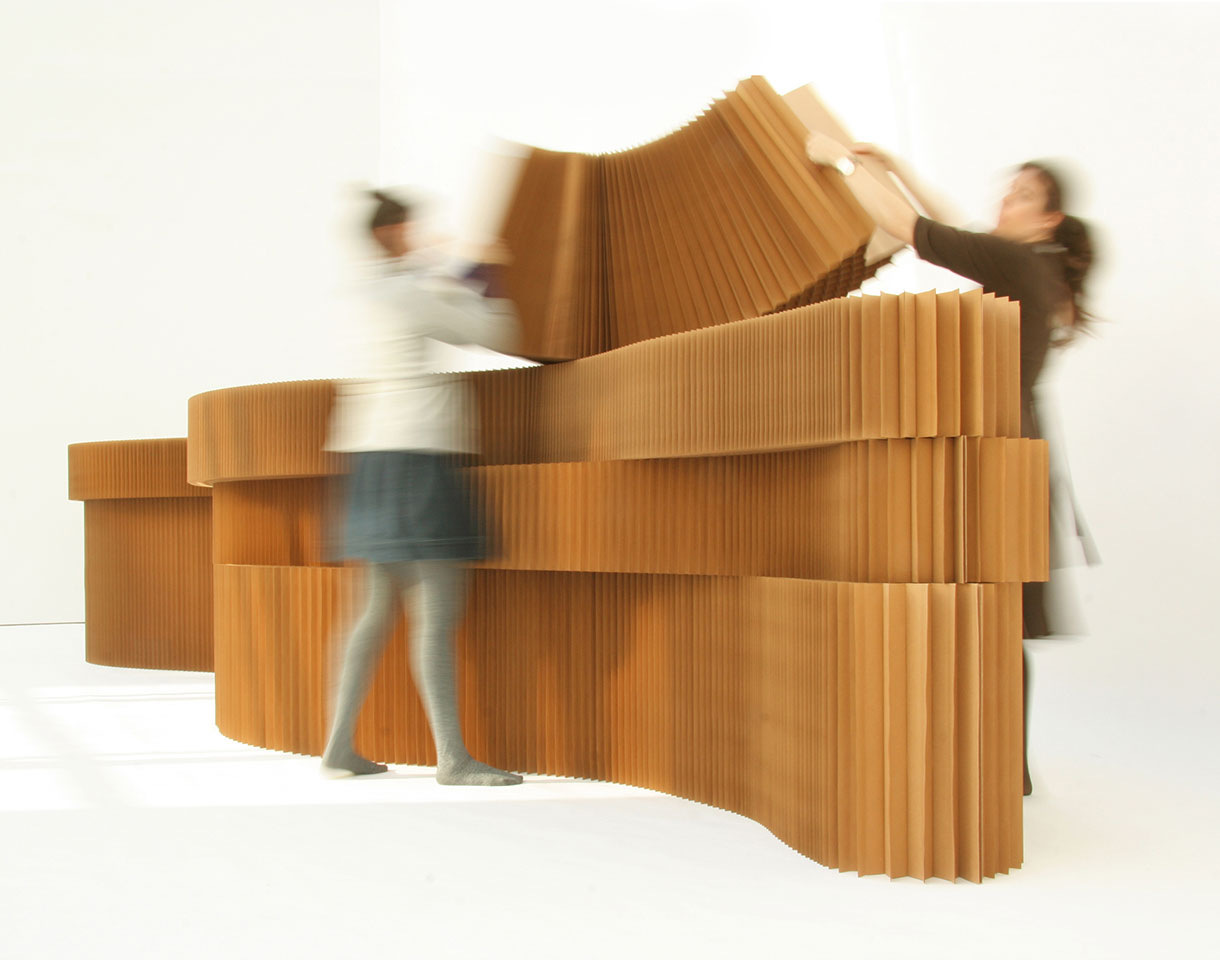 movement
the honeycomb geometry and soft material allow softblock to flex and curve, creating straight partitions or snaking structures. The blocks flat-pack for portability and storage, expanding up to 15 feet (4.5 meters) or any length between.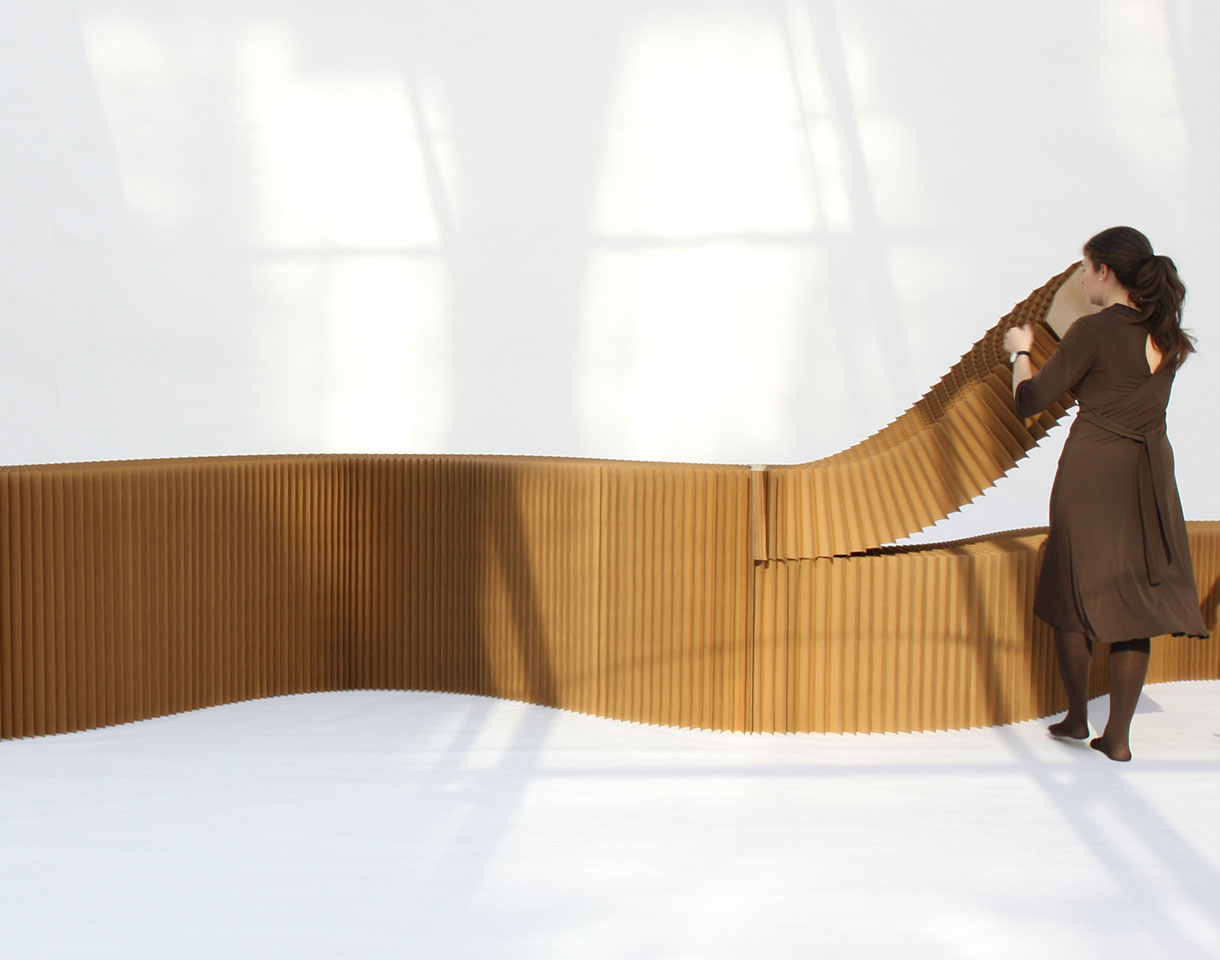 magnetic connectors
the final layer of paper softblock is a magnetic panel that folds vertically on itself to provide stability, connects multiple blocks and walls to one another, or anchors the elements to ferrous surfaces, including the steel strip accessory.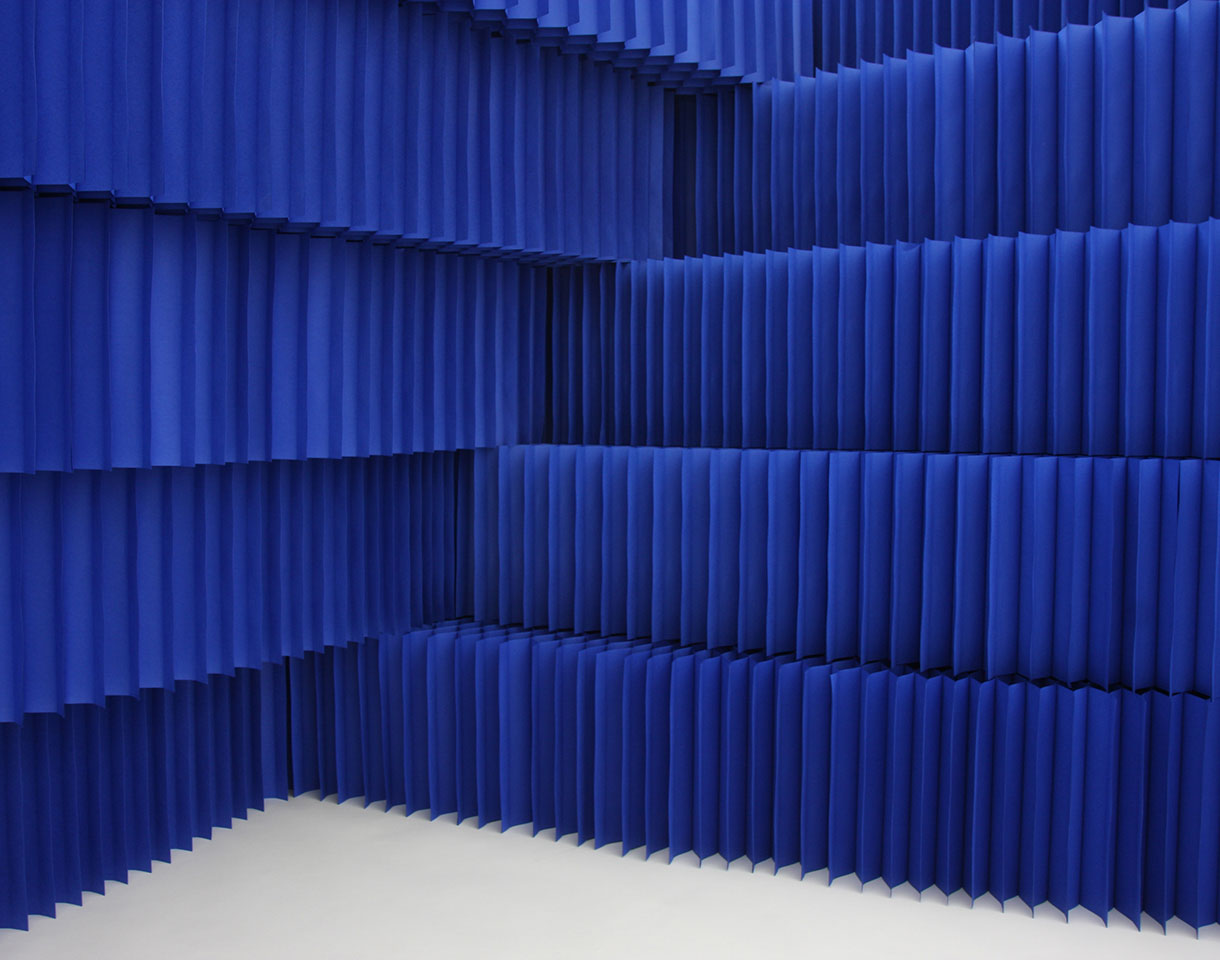 material
the paper used for brown and blue softblock is made from wood harvested from FSC® Certified (FSC® C158591) responsible resources. It is then coated with a non-toxic fire retardant and structured in layers to create softblock.
paper softblock and its textile sibling are 100% recyclable; both materials have been welcomed into Google Portico's catalogue of healthy building materials.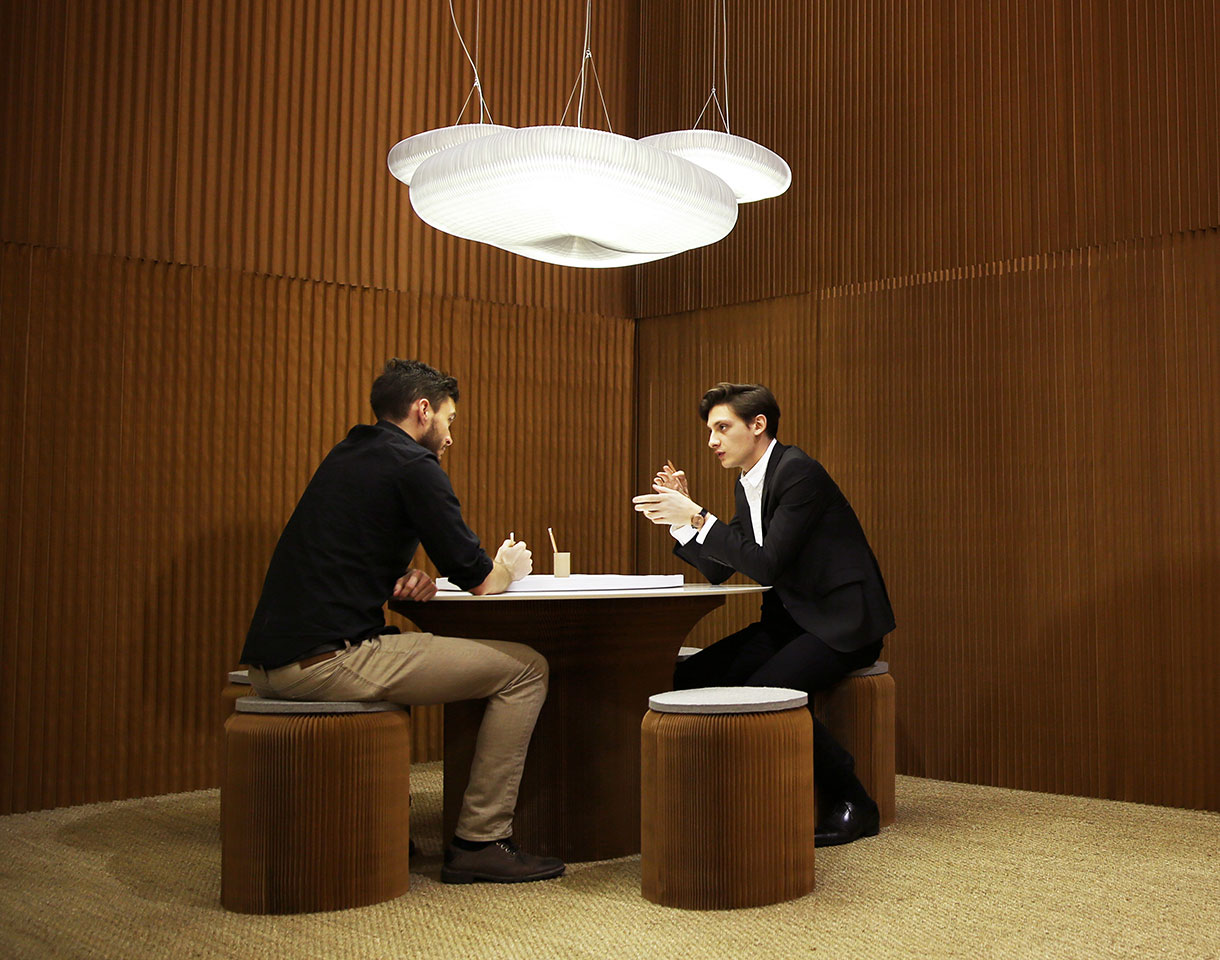 acoustics
the internal honeycomb and pleated structure break up reflected sound and provide acoustic absorption to enhance clarity of speech.
documentation
contact us at +1 604 685 0340 or
[email protected]
for more information or to discuss a purchase