Back
paper softwall | folding wall partition














paper softwall | folding wall partition
a freestanding space partition, molo's paper softwall room divider is a modern partition design and folding wall that has the flexibility to be shaped in any curved or linear formation. When stored compressed, the folding wall shrinks to the thickness of a book. It expands to an impressive 15 feet (4.5 meters) long, or any length between. Made from layers of paper structured with flexible honeycomb geometry, the walls are a new building material—relinquishing notions of rigid space making in favour of sustainable design to accommodate change over time and responsible material use.
this easily moveable wall can be arranged as a room divider to absorb sound and delineate visual privacy, or to create a striking backdrop for an event or performance. As a modular system, each softwall + softblock has magnetic end panels that connect these flexible building blocks to create longer partitions and immersive, sculptural installations.
recognized for elegant design and innovation, softwall is held in the Museum of Modern Art's permanent collection and winner of the prestigious Danish INDEX Award, for design to improve life.
design by Stephanie Forsythe + Todd MacAllen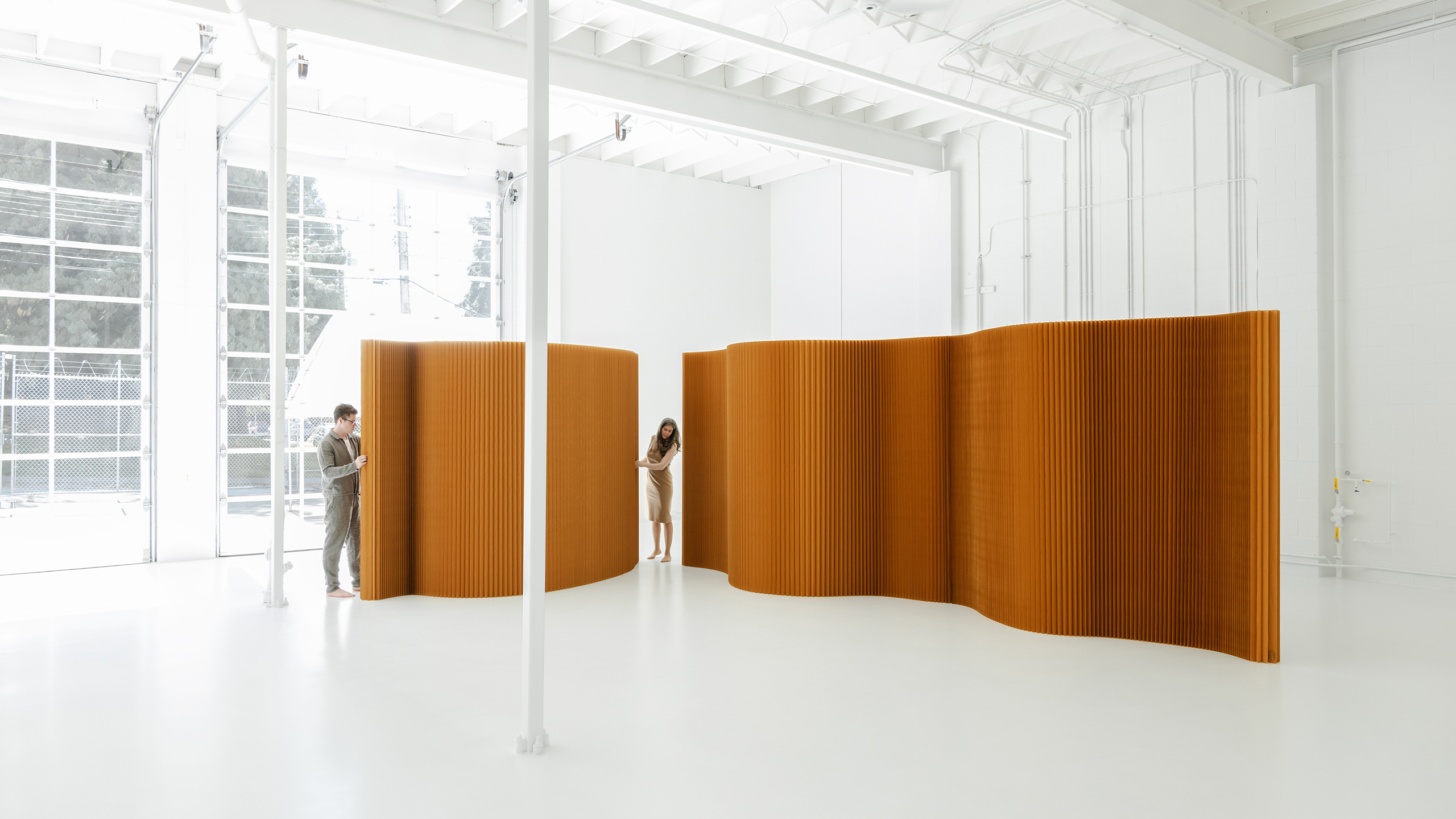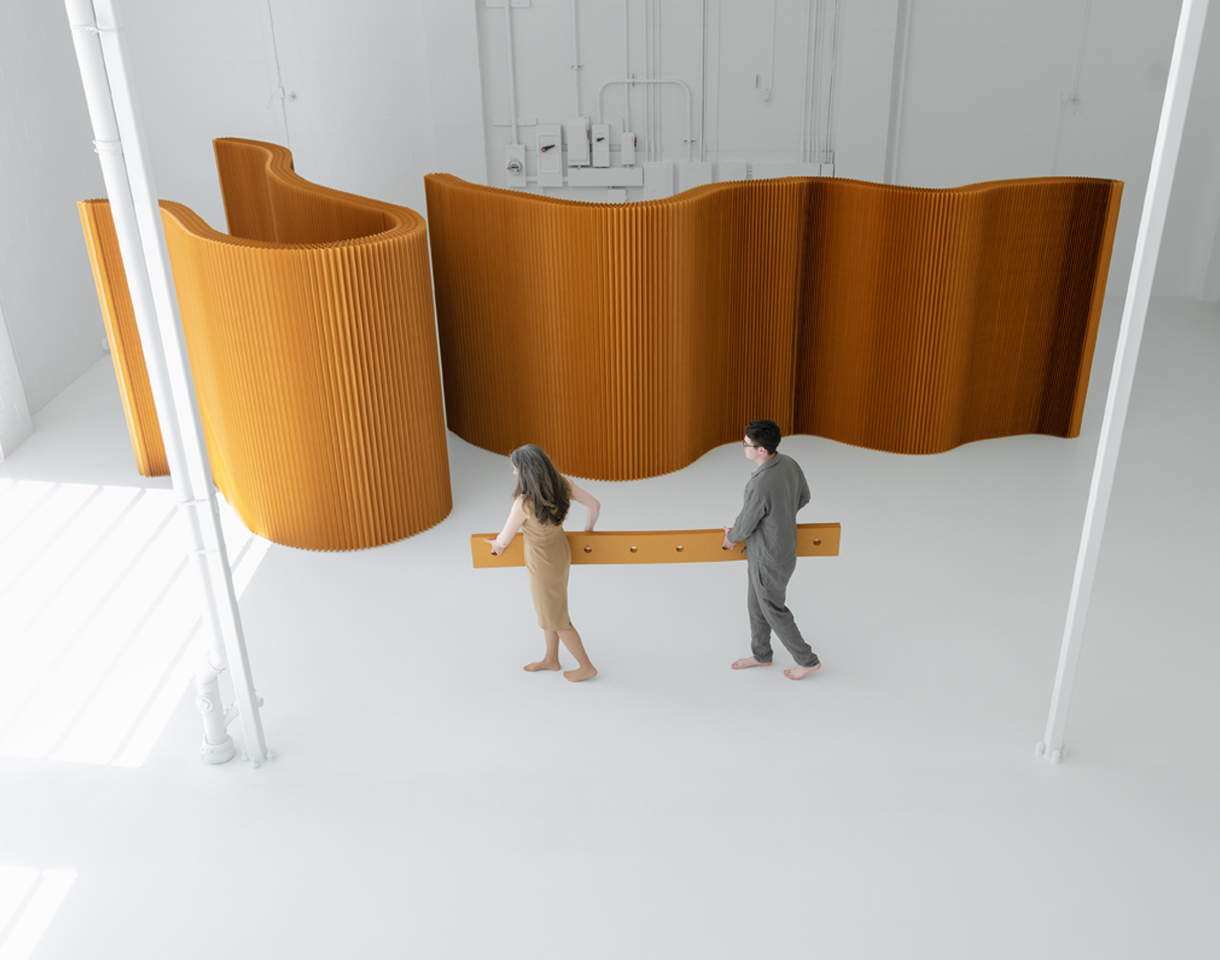 portable folding wall
the honeycomb geometry and soft material allow softwall to flex and curve, creating straight walls or serpentine structures. The walls flat-pack for portability and storage, expanding up to 15 feet (4.5 meters) or any length between.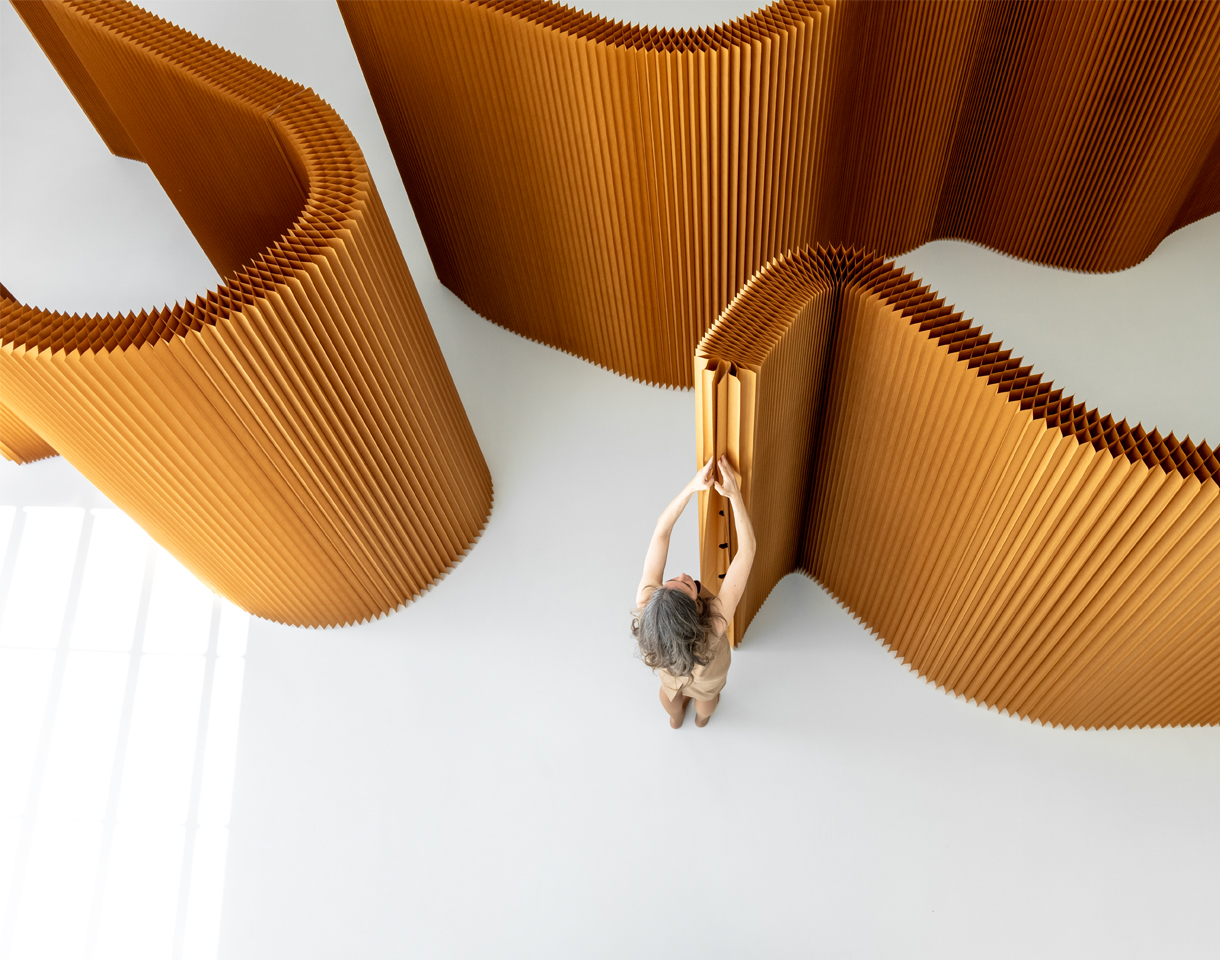 magnetic connectors
the final layer of softwall + softblock is a magnetic panel that folds vertically on itself to provide stability, connects multiple walls and blocks to one another, or anchors the elements to ferrous surfaces.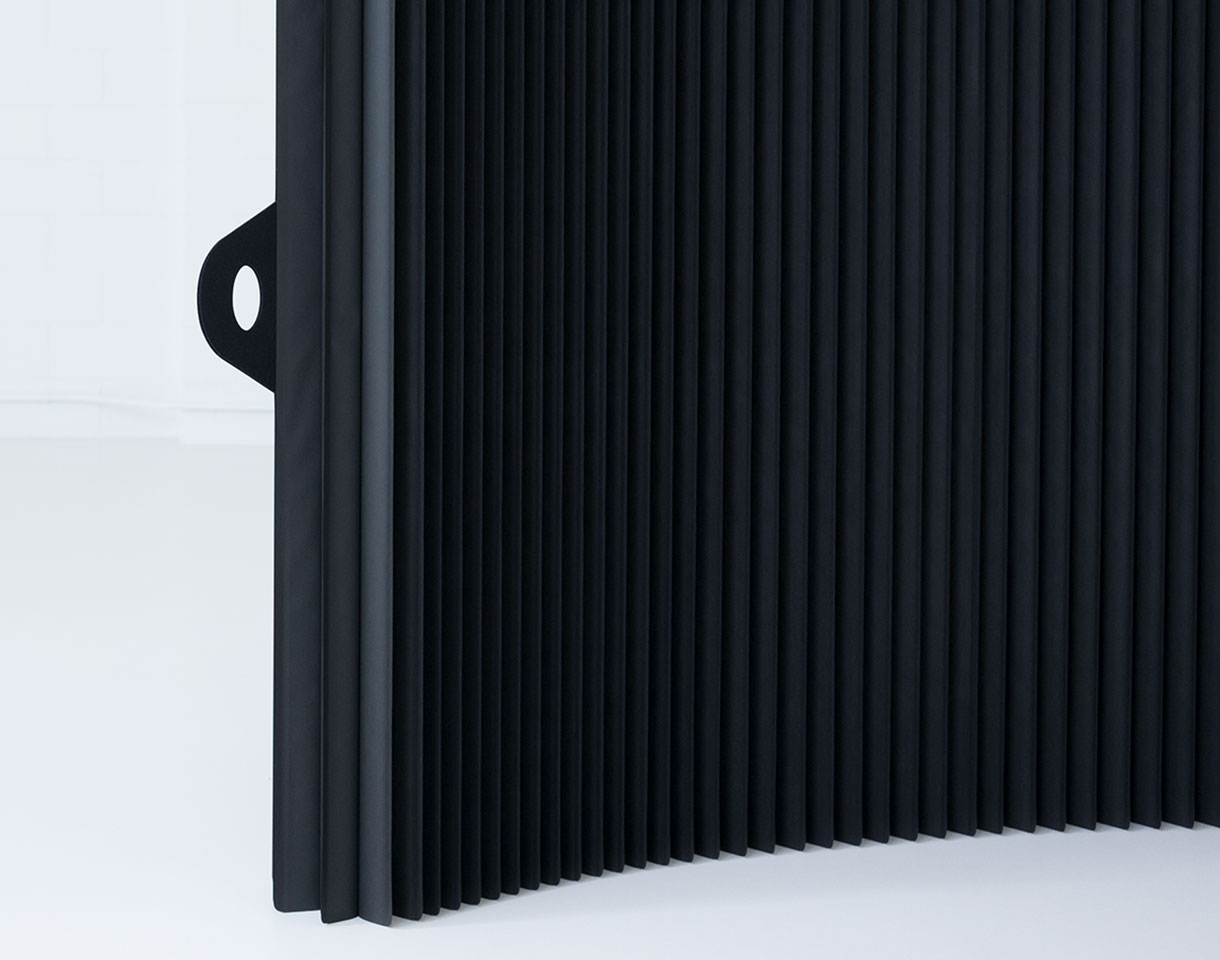 colour
brown paper softwall has a natural warmth. To achieve a deep, saturated black, the walls are dyed with bamboo charcoal ink. The indigo softwalls are likewise dyed to create rhythms of radiant blues and inky, dark shadows.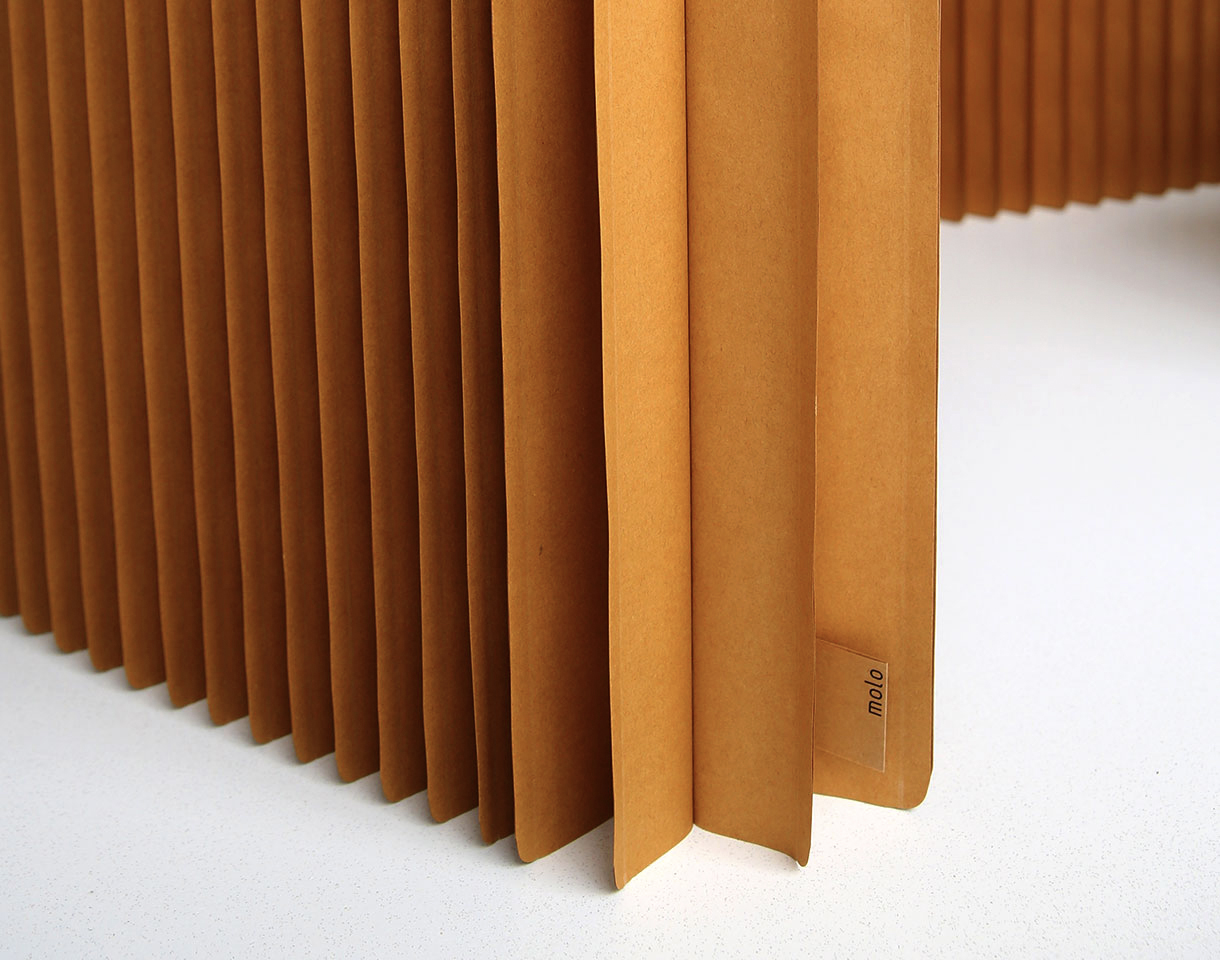 material
the paper used for brown and blue softwall is made from wood harvested from FSC® Certified (FSC® C158591) responsible sources. It is then coated with a non-toxic fire retardant and structured in layers to create softwall.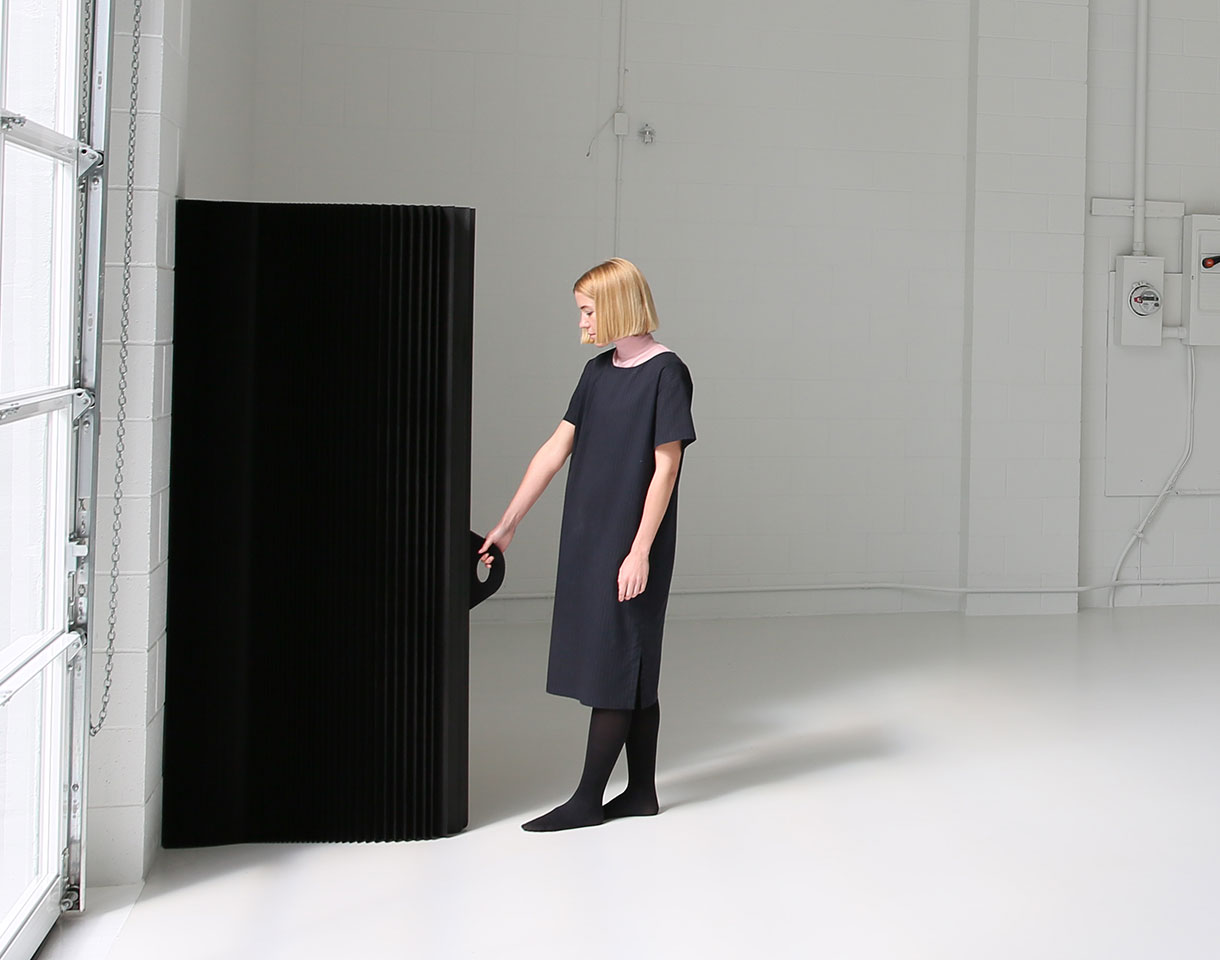 felt handle + anchor strip
a steel strip anchors the magnetic end panel of softwall to any solid surface. Pairing with a felt handle creates a sliding door evocative of shōji.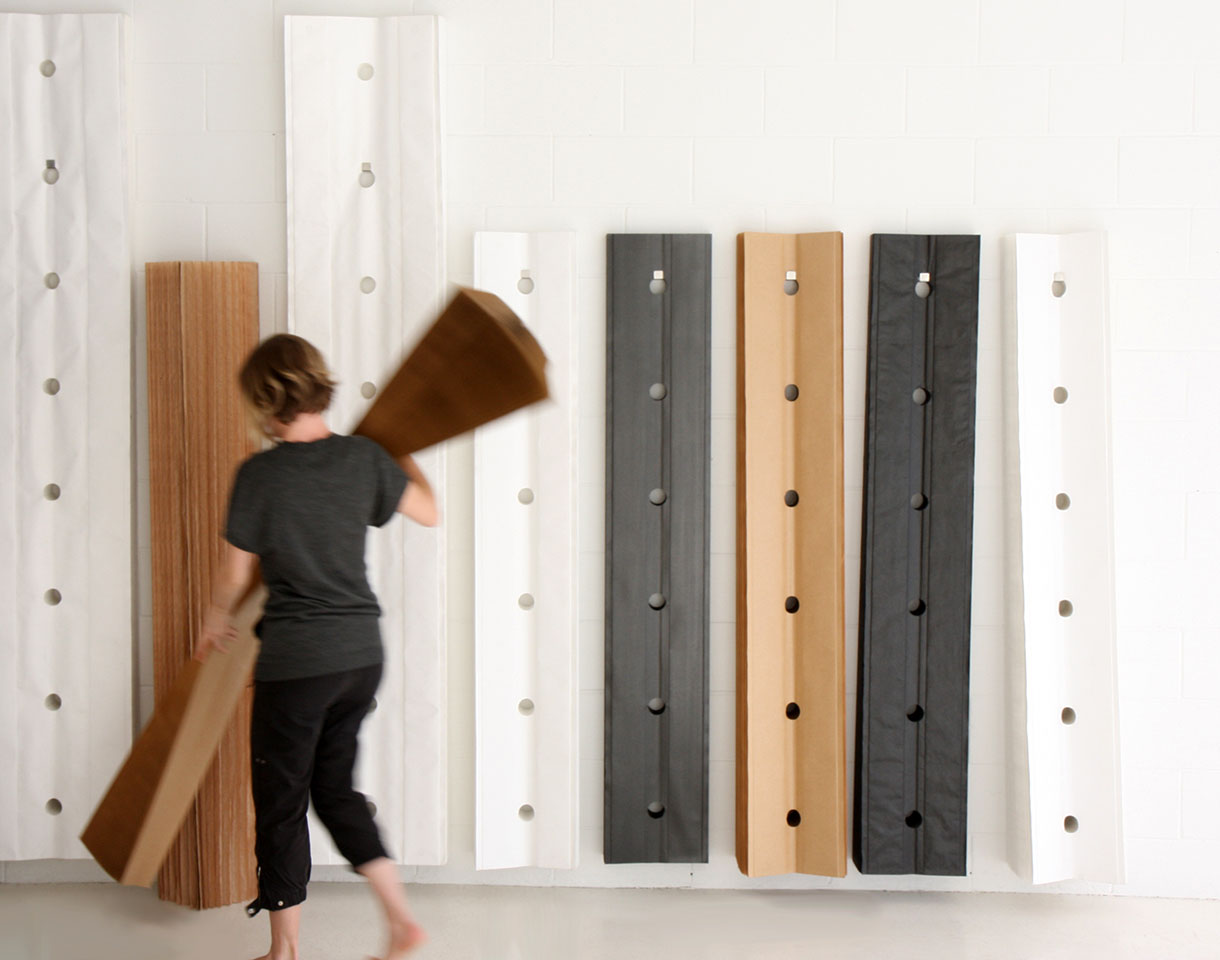 hook for softwall
For storage or cleaning, a stainless steel hook can be used to hang compressed paper or textile softwalls from a solid wall or cabinet.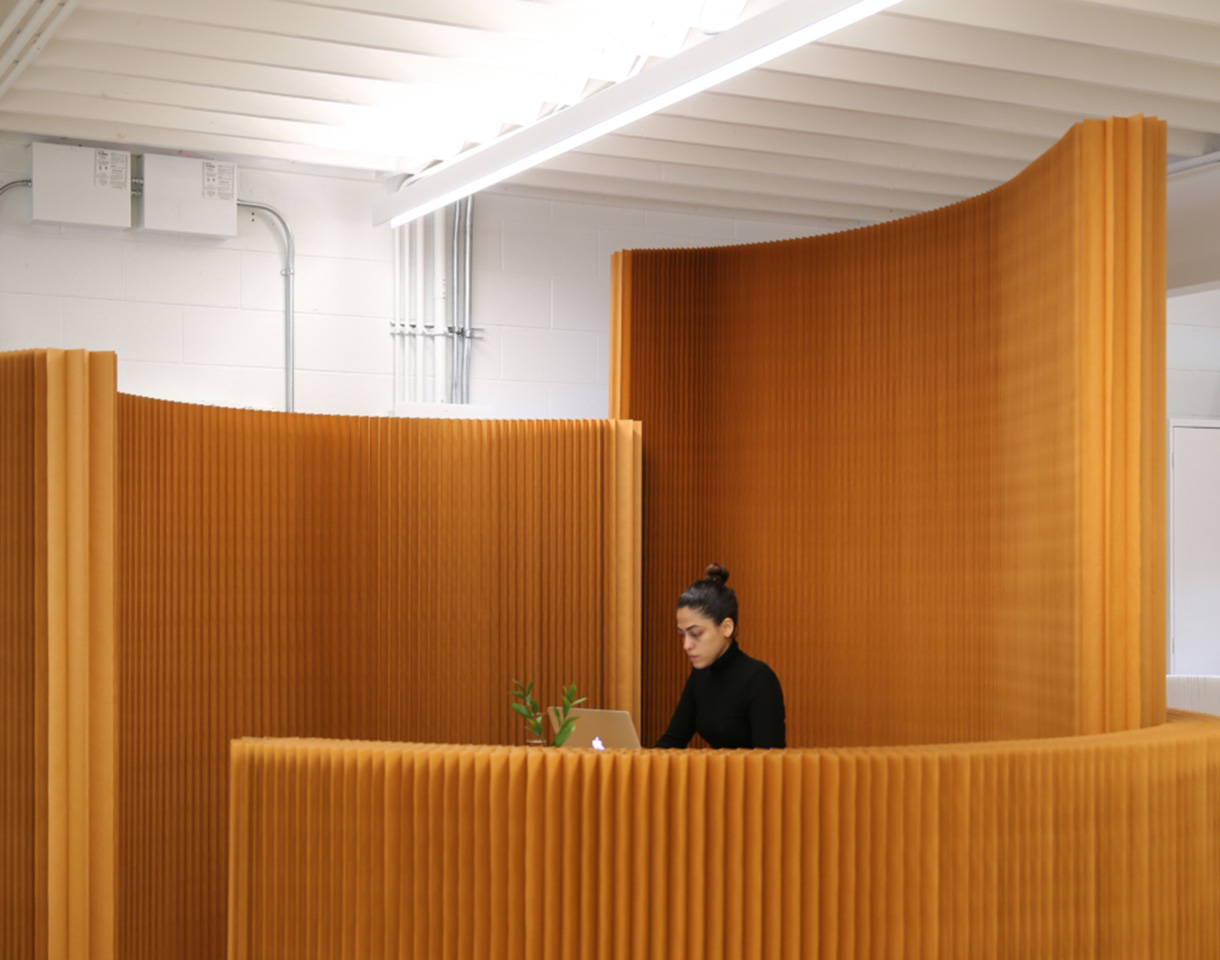 modular
softwall + softblock is a modular system of flexible space partitions. Elements are stackable and come in standard heights ranging from 30.5 – 305 centimetres (1 – 10 feet) tall. softwall + softblock connect by magnetic end panels, making it possible to create endless lengths of walls or stack and link blocks to shape entire environments.

documentation
product information
specifications
CAD drawings available upon request
contact us at +1 604 685 0340 or
[email protected]
for more information or to discuss a purchase