Back
wool felt pad for softseating folding paper stool










wool felt pad for softseating folding paper stool
available in sizes that correspond to softseating fanning stool's surface diameter, wool felt pad makes a lovely companion to the paper seats. The pads can also be used as cushions along a bench or floor, as a soft display surface, or as a bed for four-legged friends.
the thick, soft pads are made from 100% lambswool. Hypoallergenic, antibacterial, antimicrobial, thermally insulating, fire retardant, UV and water / spill-resistant; wool's natural properties are varied—and even a little astonishing.
design by Stephanie Forsythe + Todd MacAllen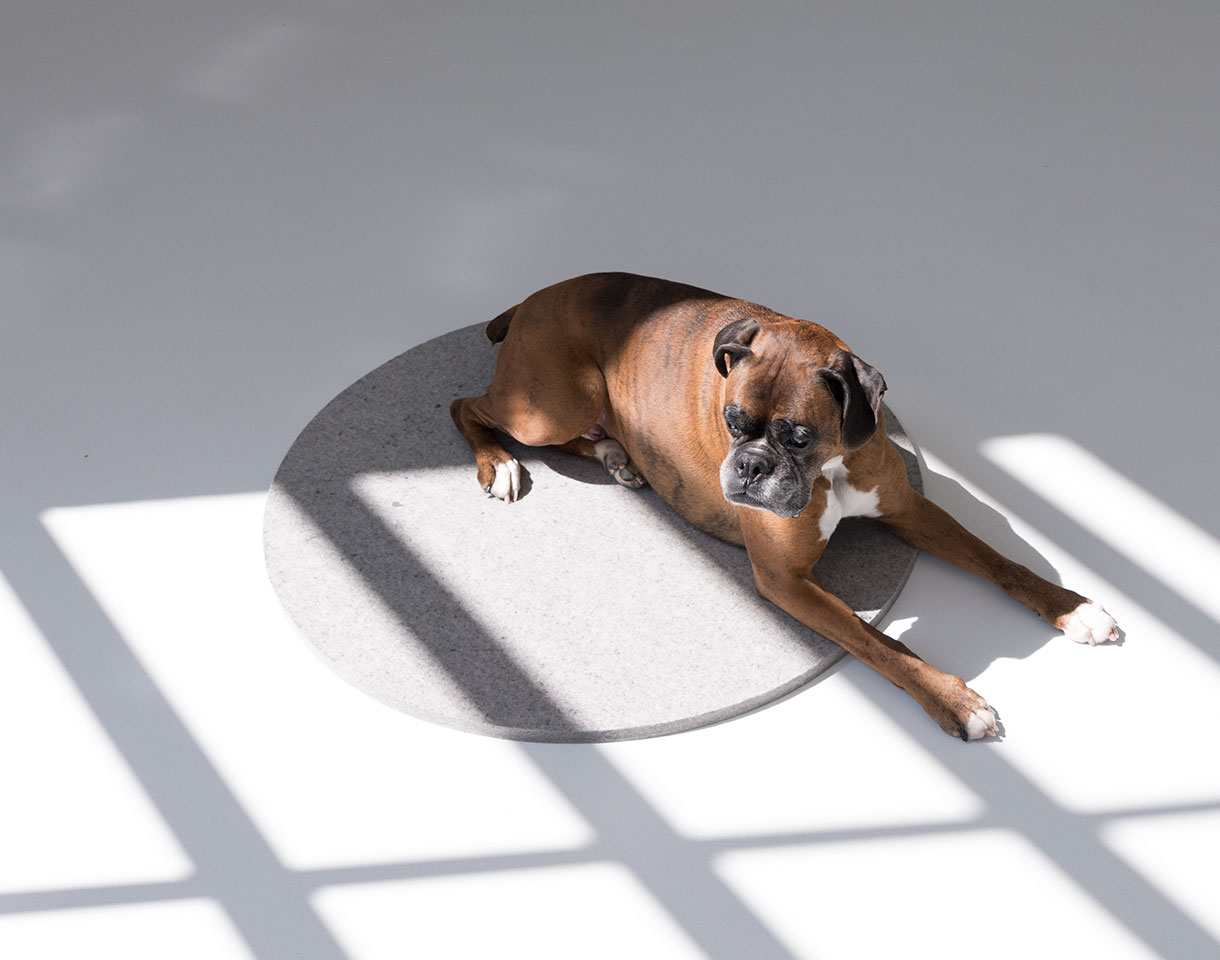 a minimalist dog bed
approved by molo studio pups, Louie and Bear. The natural protein molecules in wool destroy odor-forming bacteria, and the waxy coating on the outer shaft of each fibre is water / stain-resistant.
contact us at +1 604 685 0340 or
[email protected]
for more information or to discuss a purchase