Back
cantilever table with folding paper base












cantilever table with folding paper base
cantilever table was designed with collaborative workspaces and events in mind. The flat-pack base uses flexible honeycomb geometry to fan open and connect to itself via magnetic end panels. The round bases are made from paper or textile, and paired with a tabletop made from Carrara marble or sustainable, engineered wood. Please enquire for marble table top pricing and lead time.
The brown and blue paper table bases are made from wood harvested from FSC® Certified (FSC® C158591) responsible sources and coated with a non-toxic fire retardant. The white and aluminum textile folding table bases are a durable, nonwoven polyethylene that is water- and tear-resistant. Both materials are 100% recyclable. 
the round textile or paper based table, an inherently democratic shape, is a place to share ideas. A glass centrepiece doubles as a pencil holder and spindle for a stack of sketching circles. The sheets revolve around the centrepiece as thoughts are passed and developed. When used for a dining table, the circles and centrepiece can be removed or used as a flower vase.
design by Stephanie Forsythe + Todd MacAllen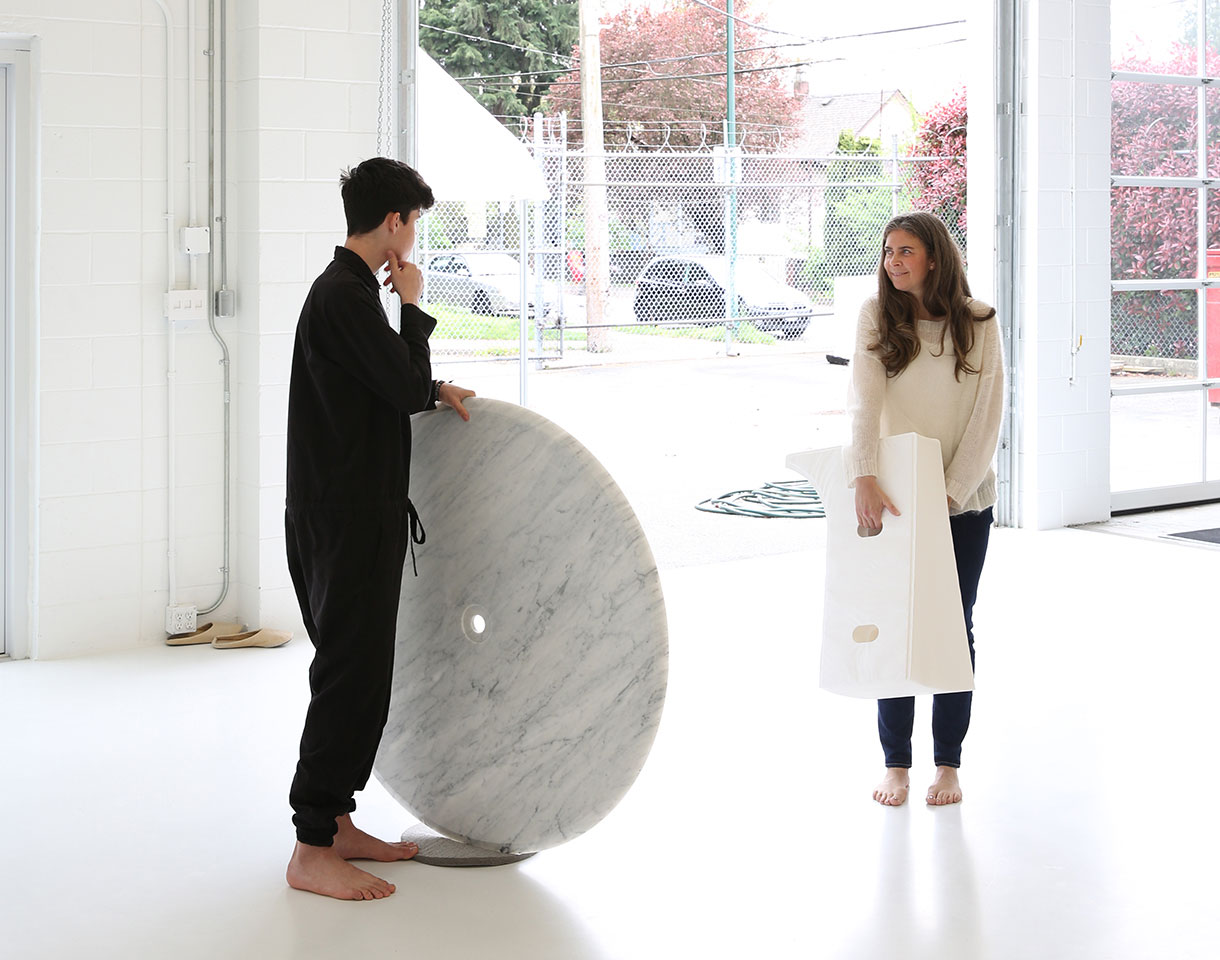 folding table
following an event or collaborative coworking session, the paper table collapses flat for easy storage and transport, returning flexible space to its surroundings.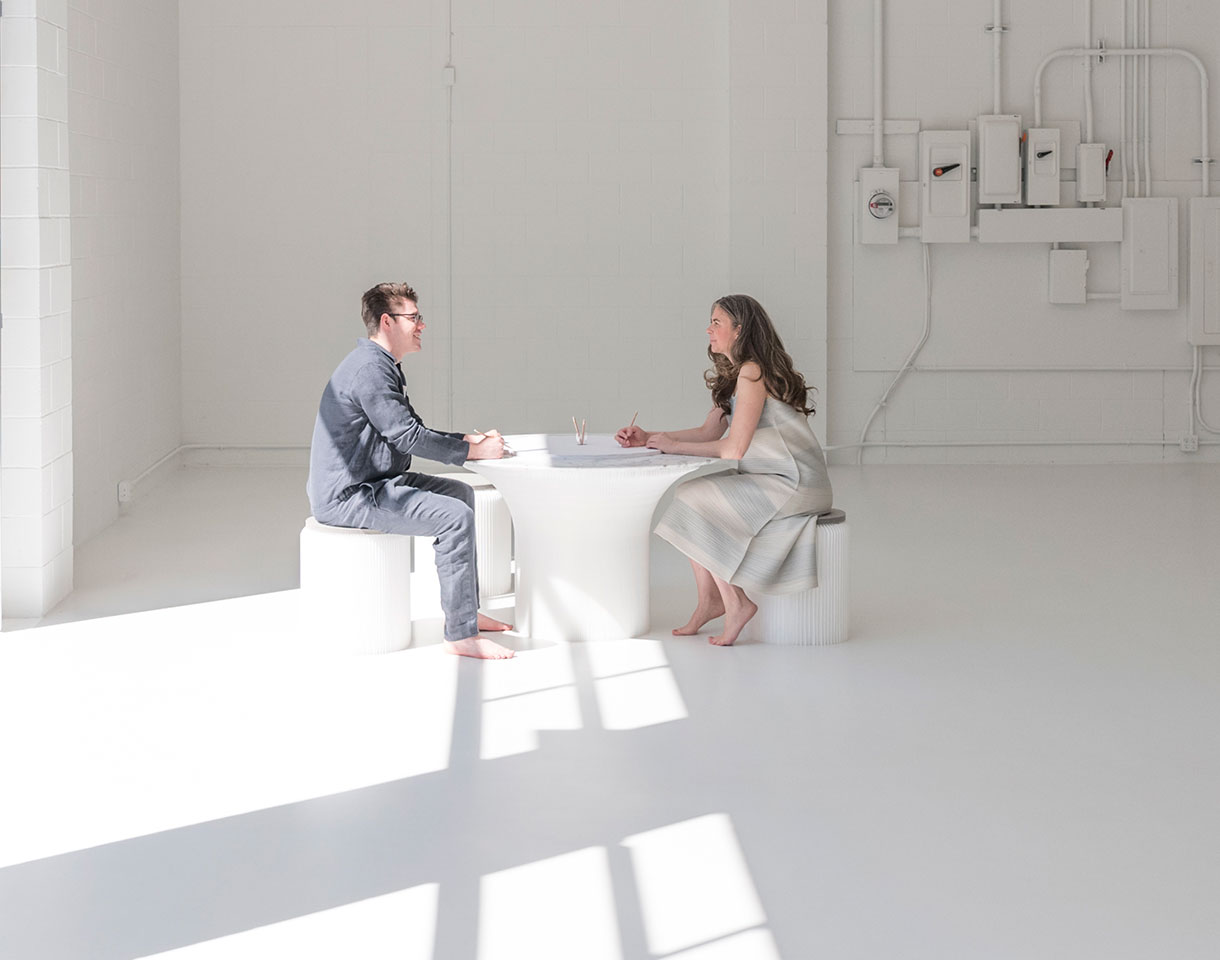 sketching paper
a twist on the office whiteboard, sketching circles add tactile engagement to the collaboration process. As sheets spin around the table, ideas develop and grow.
documentation
fire rating
specifications
use guide
product information
CAD drawings available upon request
contact us at +1 604 685 0340 or
[email protected]
for more information or to discuss a purchase