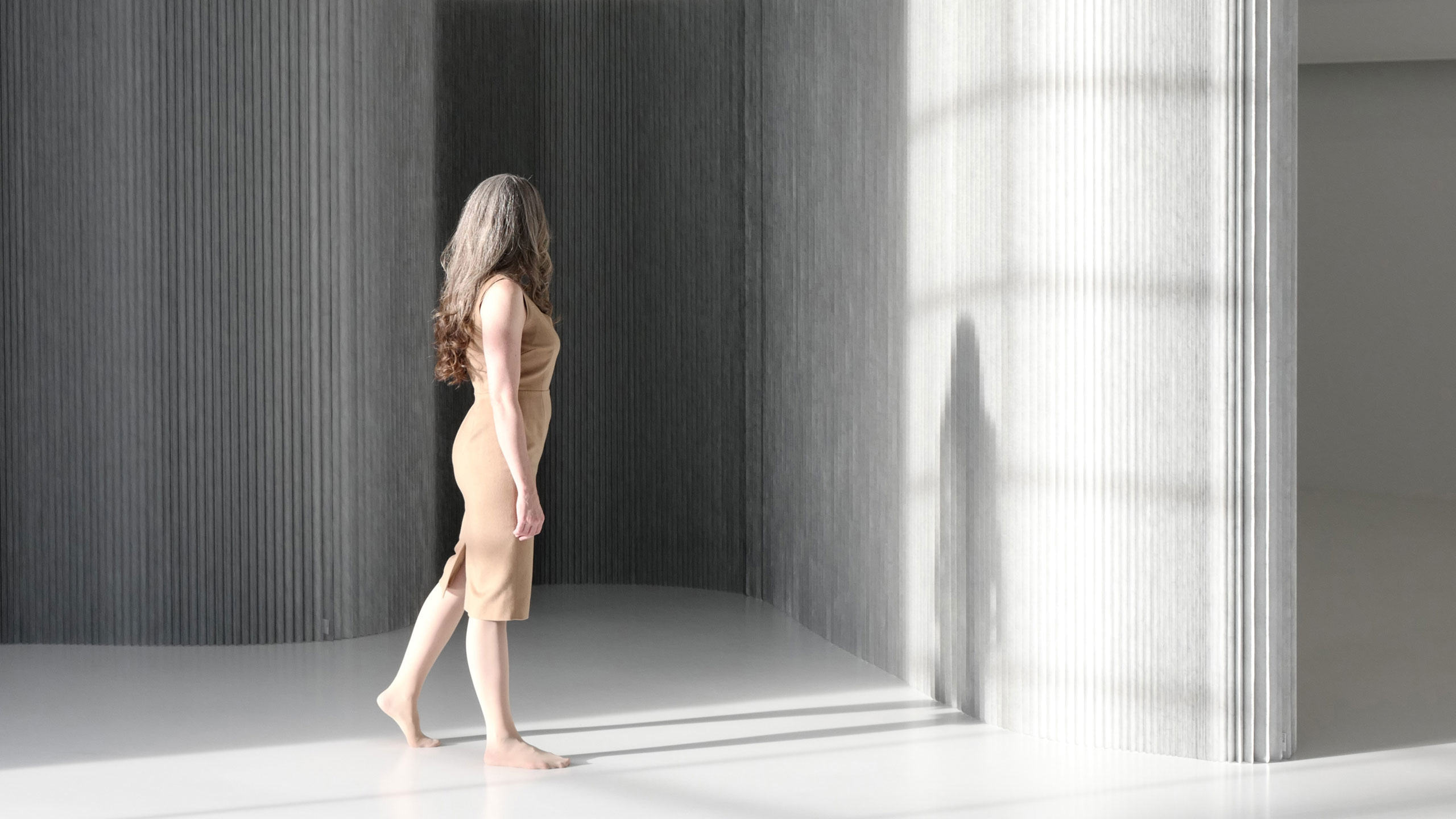 a study in light · molo at MAISON&OBJET 2019
at MAISON&OBJET 2019, against a sweeping landscape of sculpted paper walls, molo will premiere two explorations in the properties and poetics of light.
micro-coated with the actual metal, aluminum textile softwall + softblock brings interesting dynamics to the system's ability to shape interior environments. As illumination falls on the wall it glances off of the aluminum, allowing a depth of brilliance and shadow to play out across its pleated surface. Though appearing soft grey from afar, its diffuse reflective quality allows aluminum textile partitions to subtly echo the tones of a room, or the shifting colour of sunlight through the seasons. Up close, the intricate pattern of textile fibres is made more visible by the thin coating of aluminum, resembling the formation of frost and inviting touch.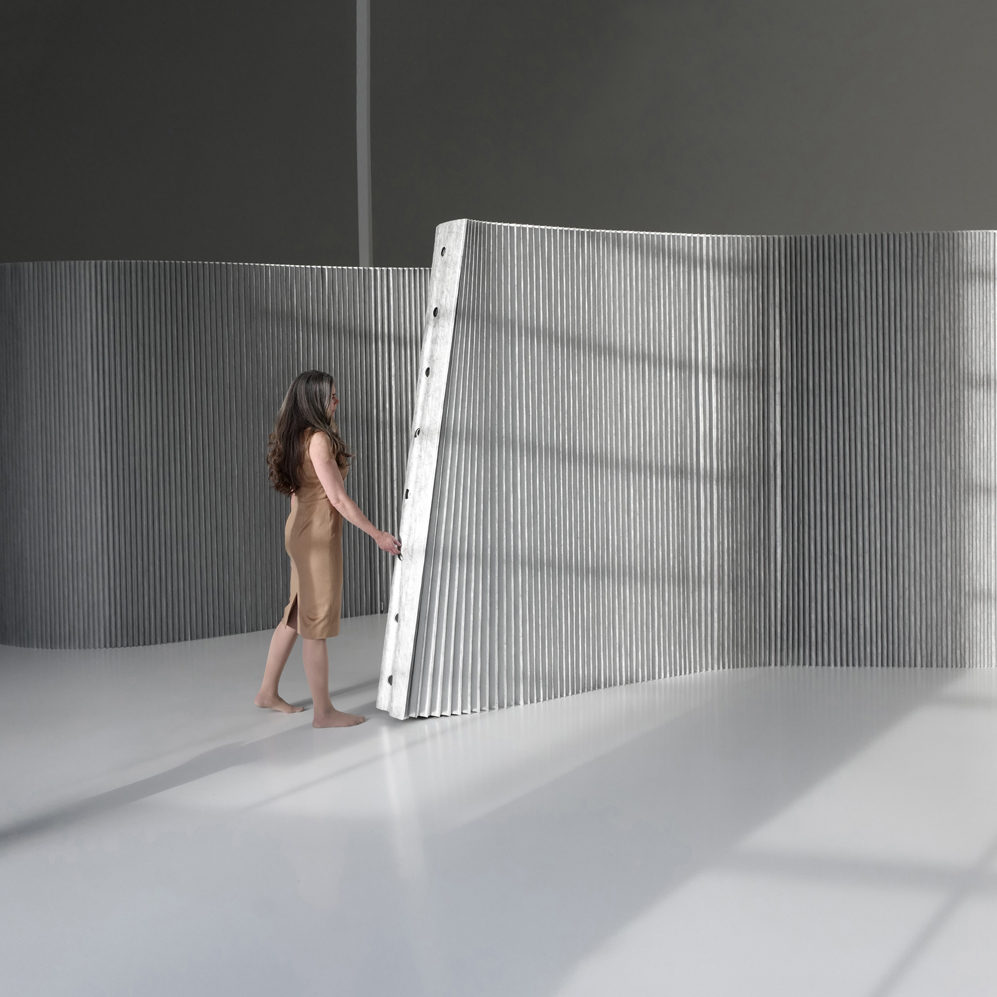 after two years of development, cloud softlight will take to the air with a redesigned internal structure and updated LED technology. A concealed aluminium ring fitted with 90+CRI LED eliminates shadows and hot spots, and gives a higher quality of light with natural colour rendition. As with all designs in molo's soft collection, cloud softlight also presents an elegant solution for an environment's acoustics, subduing reflected noise within a space.
visitors are invited to explore and interact with these and all moving parts of molo's portable studio. Unfurl softwalls in a variety of colours, sweep benchwall to shape meeting rooms, spring open folding stools, benches and tables and share your project ideas on molo sketching circles. Flexible in length, fluid in form, and able to pack flat for storage or transport, the structures may be reimagined endlessly for use in the creative workplace, retail, residential, exhibition and event design.
designed by Stephanie Forsythe + Todd MacAllen, molo's award-winning soft collection is a modular system of space partitions, lighting, table and seating elements that uses honeycomb geometry to flex, expand and compress. Made from recyclable paper or non-woven textile materials, in a patented system with magnetic end panels for flexible, modular arrangement, the collection empowers individuals to redesign and shape their surroundings with spontaneous ease.
molo co-founder and designer Stephanie Forsythe will be at MAISON&OBJET to share her unique insight into the molo studio.
meetings to discuss projects or press interviews with molo at MAISON&OBJET may be arranged by writing to [email protected] or calling the studio at +1 604 685 0340.
shop for the aluminum soft collection here
see more product images here.