float | coffeeware
designed to celebrate everyday rituals, float glassware is a charming addition to a morning routine or an afternoon coffee break. Handblown from borosilicate glass for resistance to thermal shock, each piece is readily used for beverages straight from the freezer or kettle.
the various sizes accommodate a range of tastes and styles, from the solitary espresso drinker to those that delight in a frothy cappuccino. The simple forms reveal and express each layer of a well-made café. Foam, steamed milk, crema, and coffee catch light and are seen in their full intensity, increasing the sensory beauty of a daily experience. The suspended bowl design allows for warming one's hands on the upper portion or holding by the bottom half to avoid the heat.
each piece of float glassware is crafted by master glassblowers in the Czech Republic.
product dimensions:
espresso glasses · 68 mm tall x 44 mm diameter (2.7″ tall x 1.7″ Ø)
coffee / cappuccino glasses · 80 mm tall x 80 mm diameter (3.2″ tall x 3.2″ Ø)
cappuccino / latte glasses · 115 mm tall x 95 mm diameter (4.5″ tall x 3.8″ Ø)
latte bowl · 95 mm tall x 110 mm diameter (3.8″ tall x 4.3″ Ø)
design by Stephanie Forsythe + Todd MacAllen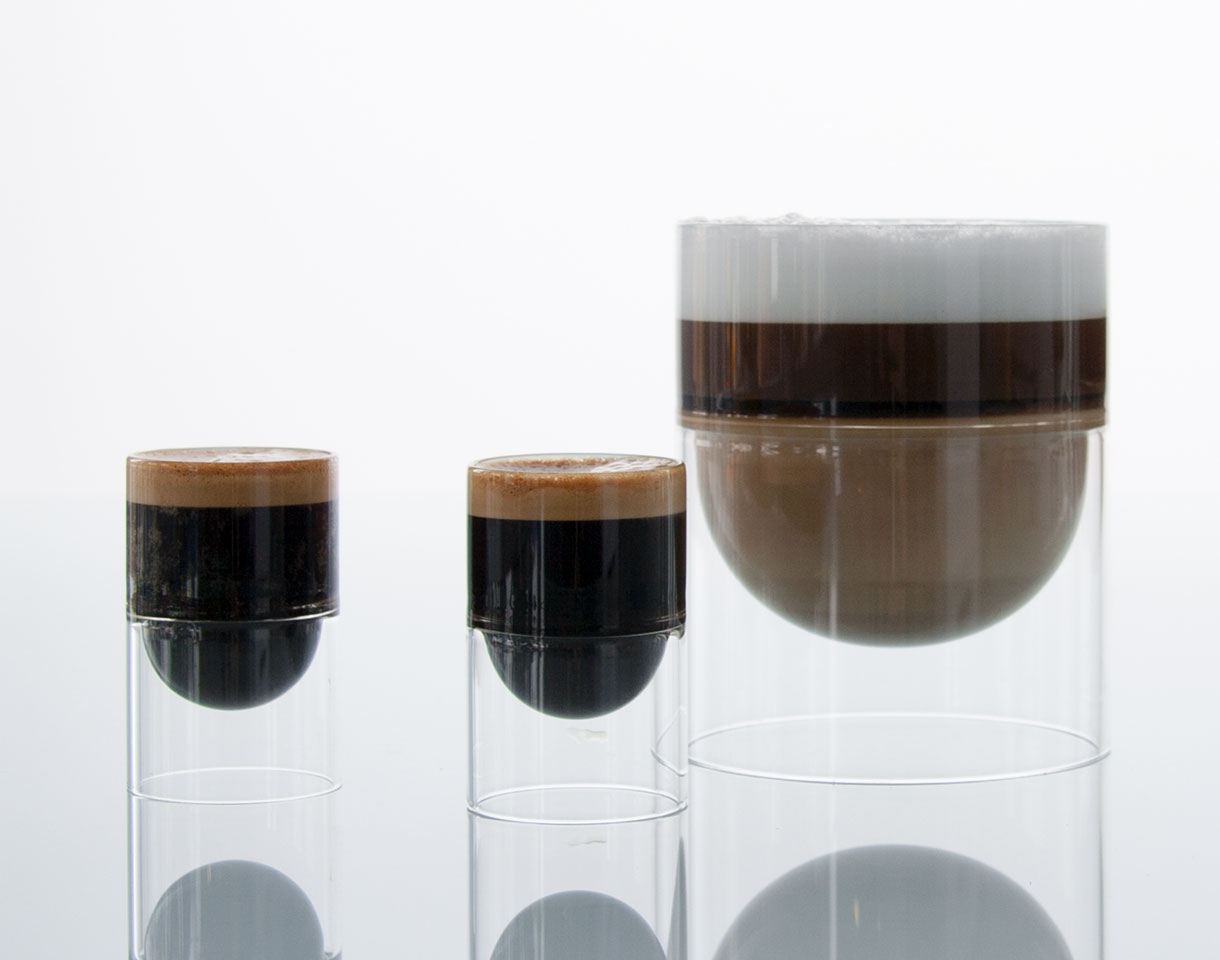 versatility
a liqueur glass used for a shot of chilled grappa on Saturday evening filled with the reviving drip of a Sunday espresso.
shown:
1.9 fl oz (55 ml) with espresso
14 fl oz (400 ml) with cappuccino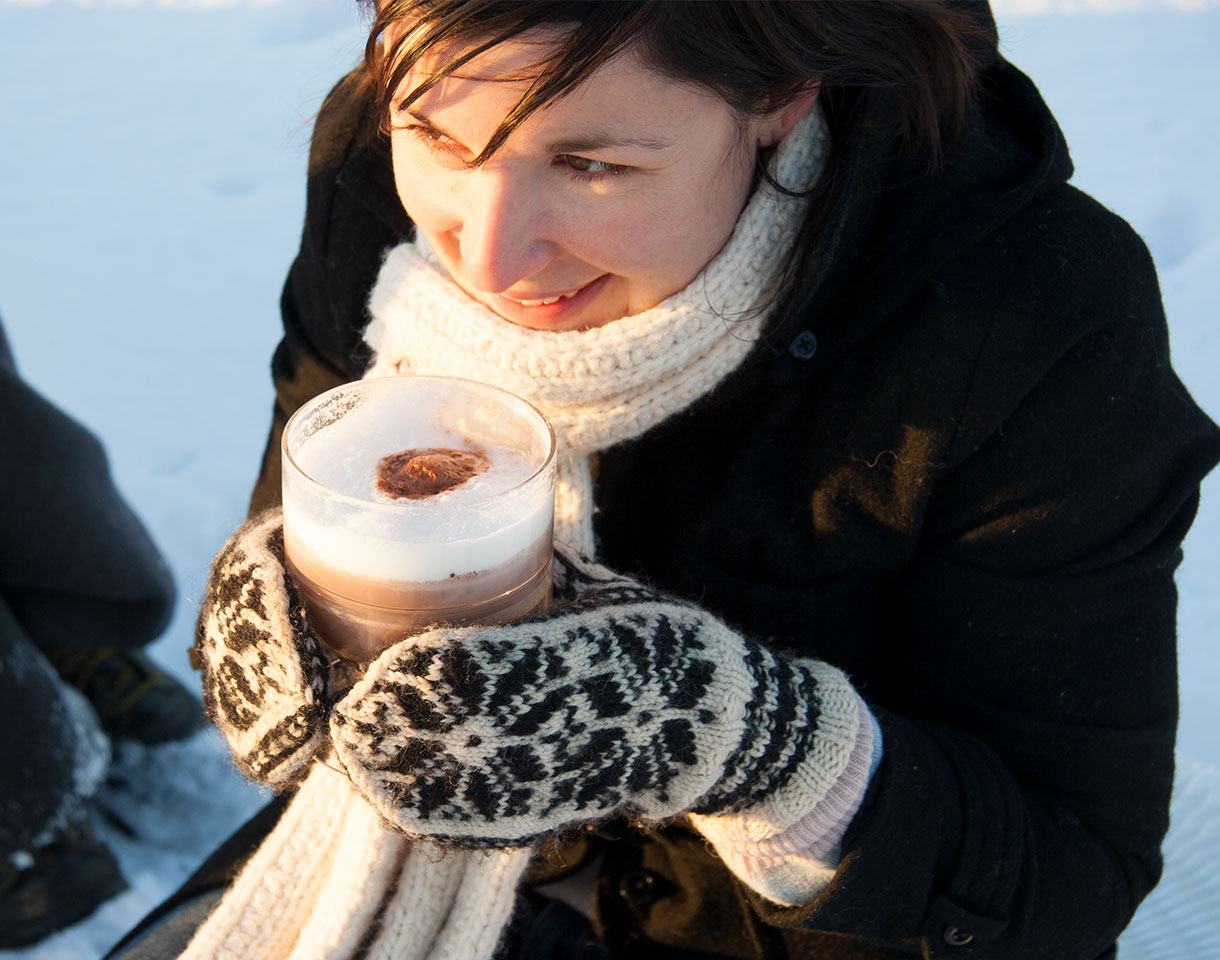 beyond caffeine
when filled with hot cocoa, mulled wine, or warm apple cider—float wards off the winter's chill.
documentation
product information
specifications
contact us at +1 604 685 0340 or
[email protected]
for more information or to discuss a purchase