float | barware
a good cocktail transplants the drinker through time and space, bringing them back to a Paris bar, a twilight rendezvous, or the celebration where they first experienced that delicate sensory mix. molo's collection of float barware elevates these moments, intensifying the taste, colour, and experience of a beverage.
the unique suspended bowl performs the practical function of insulating one's hand from the drink and casts a colourful pattern of refracted light onto the bar or table. When used for a chilled drink, small beads of condensation accumulate on the underbelly of the bowl, adding delicacy to the optical effect rather than making rings on the tabletop.
each piece of float glassware is handcrafted by master glassblowers in the Czech Republic from the finest Germany borosilicate glass. This extremely pure and chemically inert material is resistant to thermal shock, allowing all float glassware to be used safely with both hot and cold liquids.
product dimensions:
spirit measures · 68 mm tall x 44 mm diameter (2.7″ tall x 1.7″ Ø)
liqueur glasses · 68 mm tall x 44 mm diameter (2.7″ tall x 1.7″ Ø)
champagne flutes · 165 mm tall x 44 mm diameter (6.5″ tall x 1.7″ Ø)
martini glasses · 80 mm tall x 120 mm diameter (3.2″ tall x 4.7″ Ø)
rocks glasses · 80 mm tall x 80 mm diameter (3.2″ tall x 3.2″ Ø)
pilsner flutes · 185 tall x 56 mm diameter (7.3″ tall x 2.2″ Ø)
wine glasses · 115 mm tall x 95 mm diameter (4.5″ tall x 3.8″ Ø)
small cocktail pitcher · 260 mm tall x 80 mm diameter (10.2″ tall x 3.2″ Ø)
large cocktail pitcher · 330 mm tall x 95 mm diameter (13″ tall x 3.8″ Ø)
design by Stephanie Forsythe + Todd MacAllen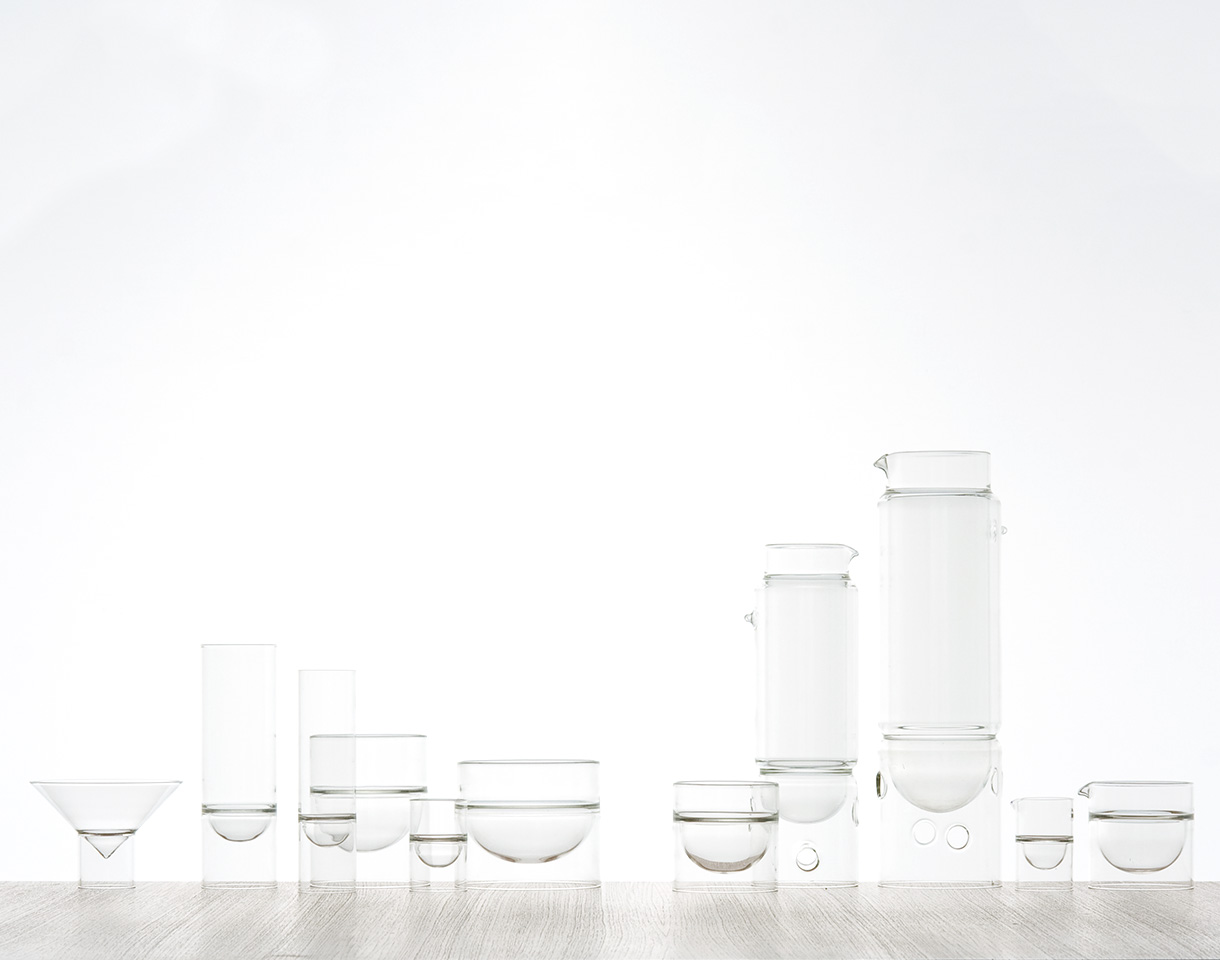 spirit measure
as presentable as they are practical, these glasses have a well-turned spout for tidily measuring out cocktail ingredients.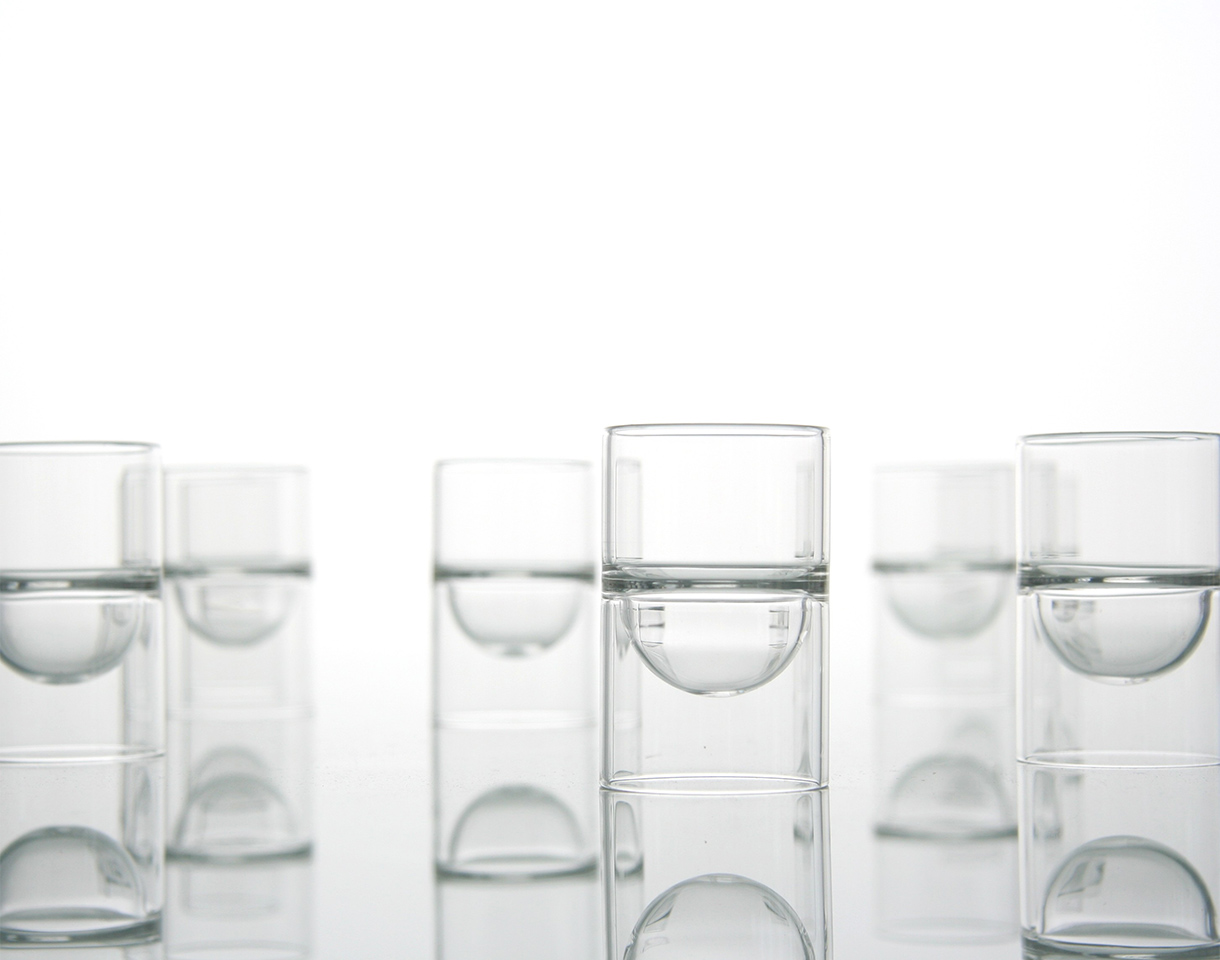 liqueur glasses
these small glasses are perfect for liqueurs, espresso and hot or cold sake.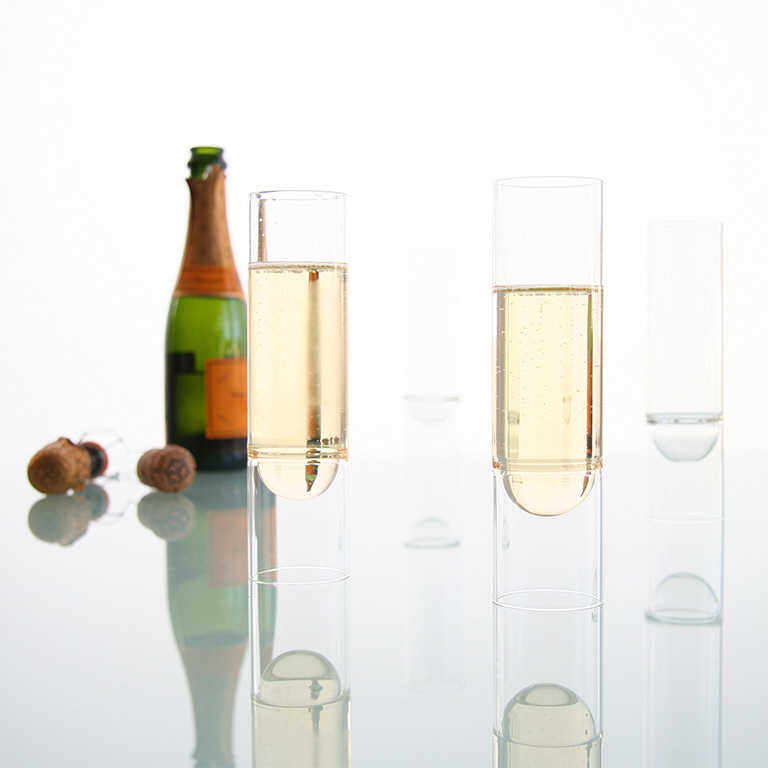 champagne flutes
a contemporary champagne glass, the clean lines add fresh expression to a wonderful tradition. The flutes are also well suited for tall liqueurs, ice wines or a single, delicate flower.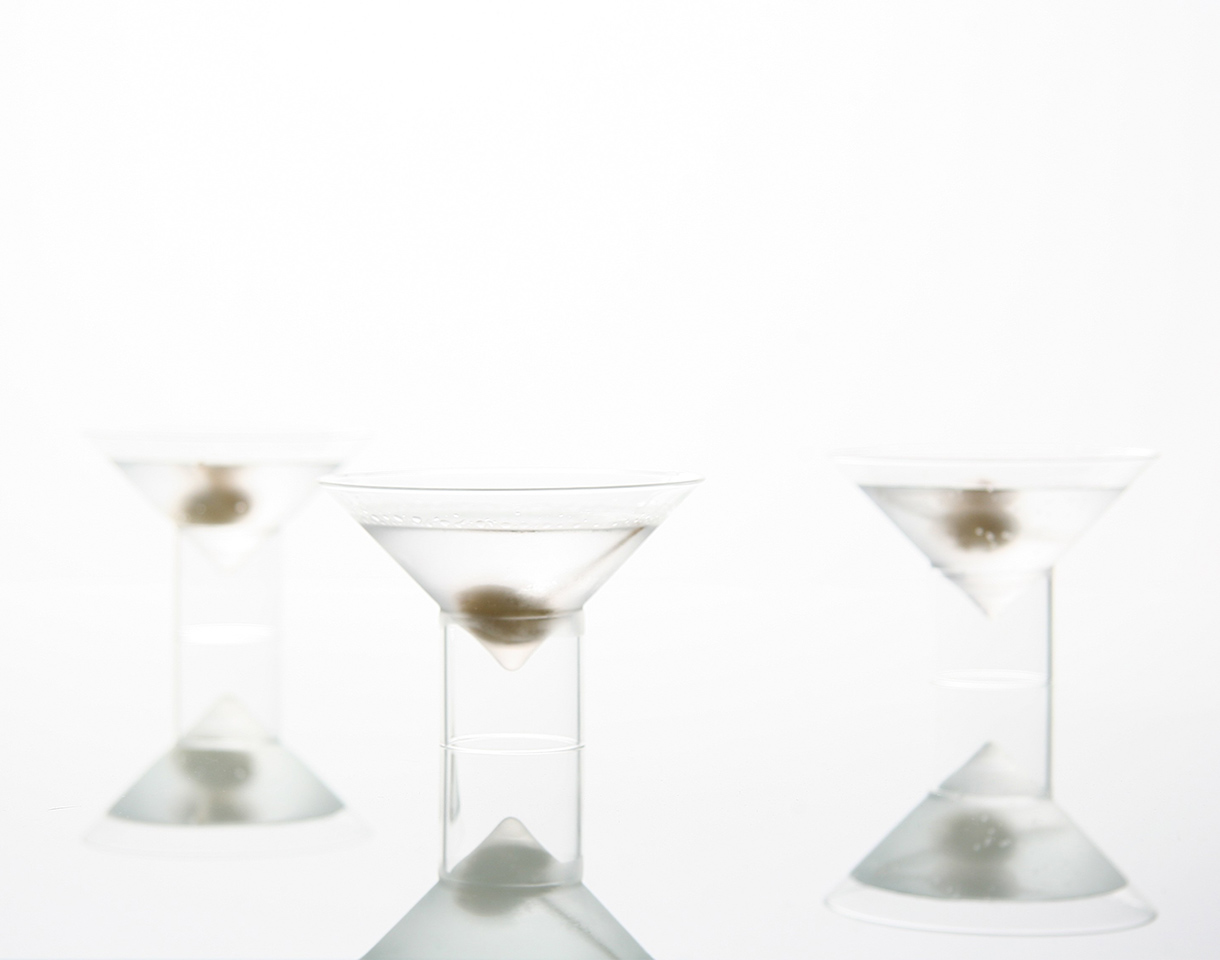 martini glasses
float martini glasses harmonize with the aesthetics of the float collection, while preserving the classic shape of a traditional martini glass. The bowl and base are deftly attached as a single piece. Use for martinis, or as a serving dish for berries and desserts.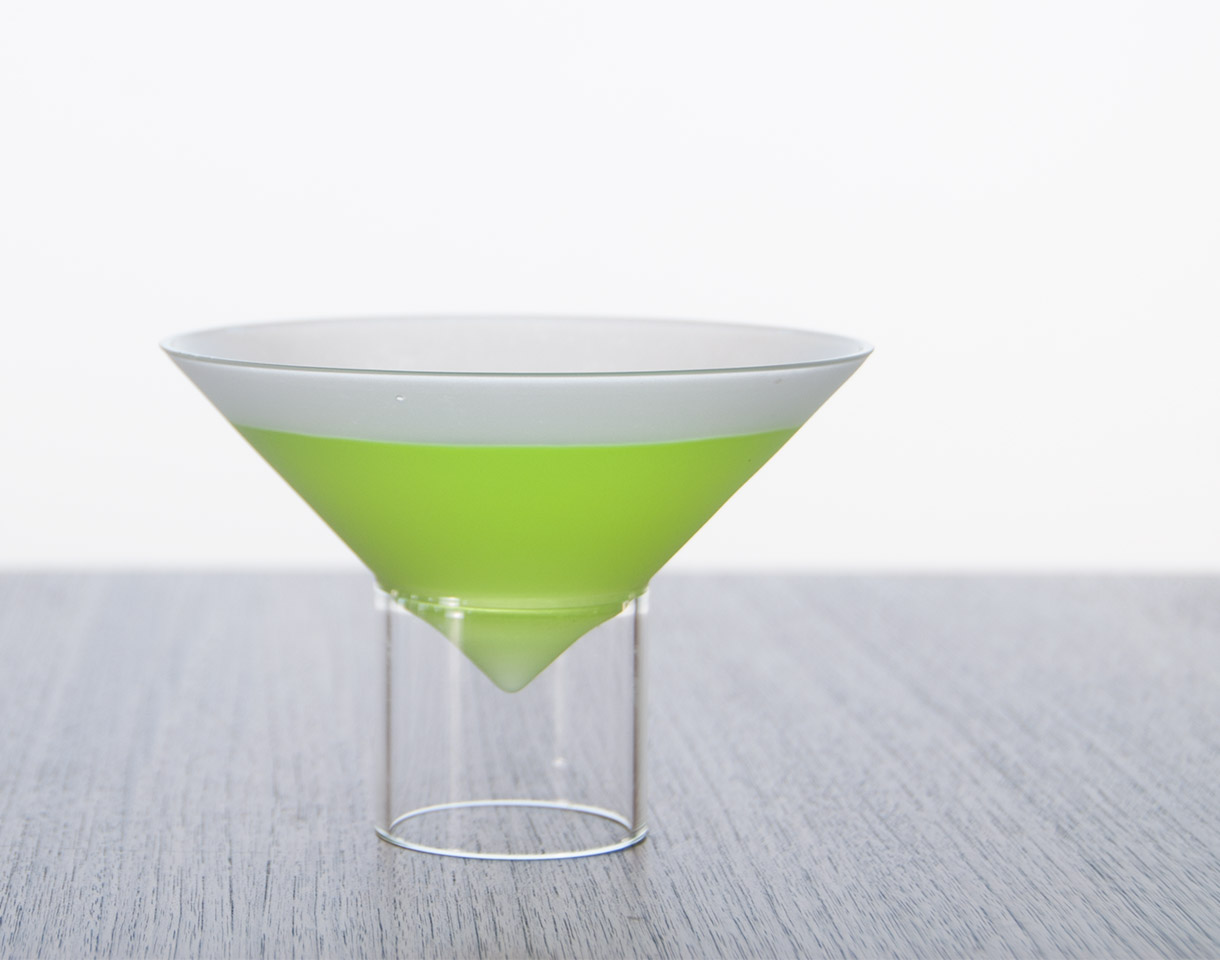 fritted martini glasses
like the tea lantern or float bubble, float martini glasses are available in a translucent fritted glass that softly filters light and colour.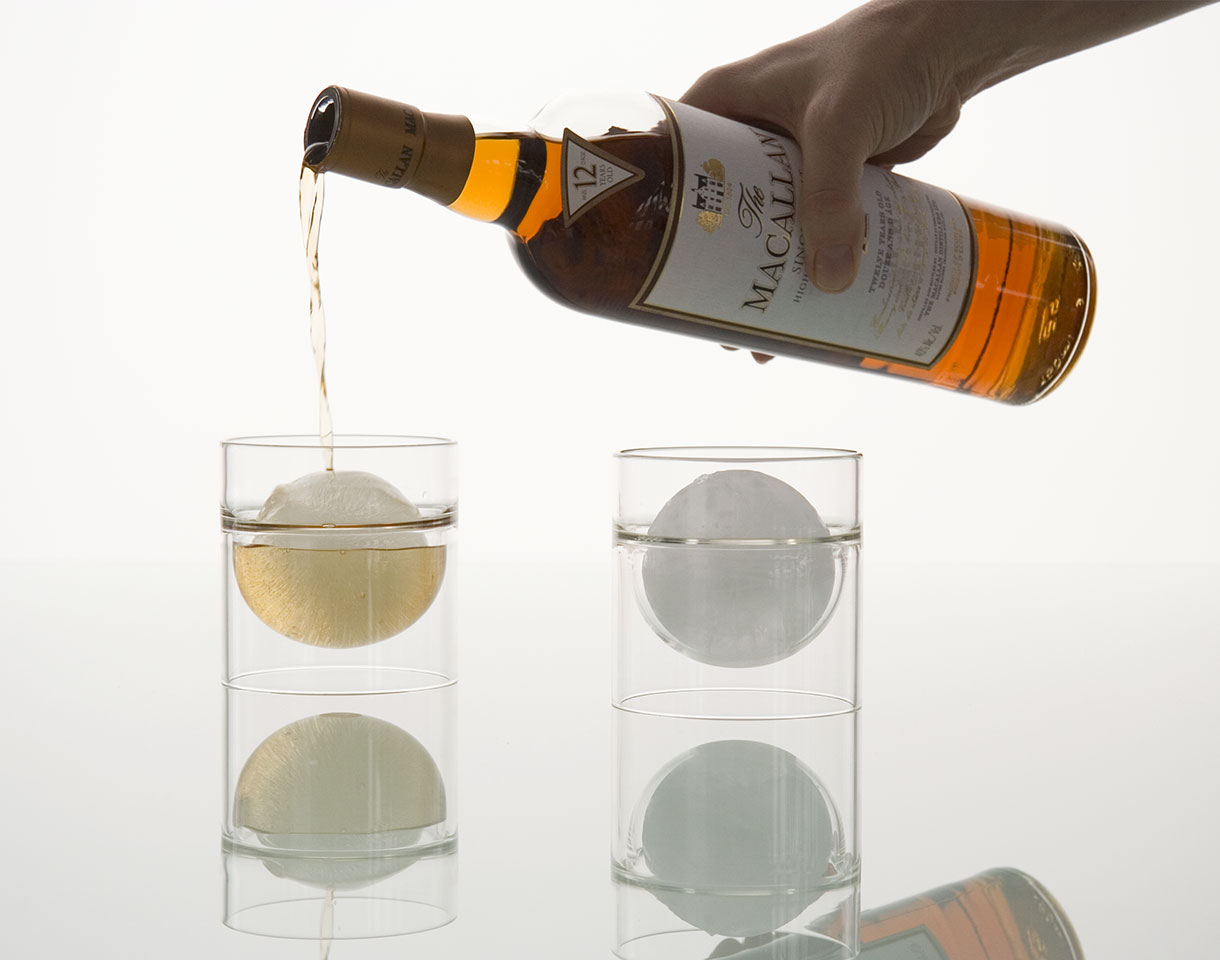 rocks glasses
this small cup is the perfect size for tea, white wine, or a favourite spirit on the rocks. The suspended bowl is well complemented by an ice sphere.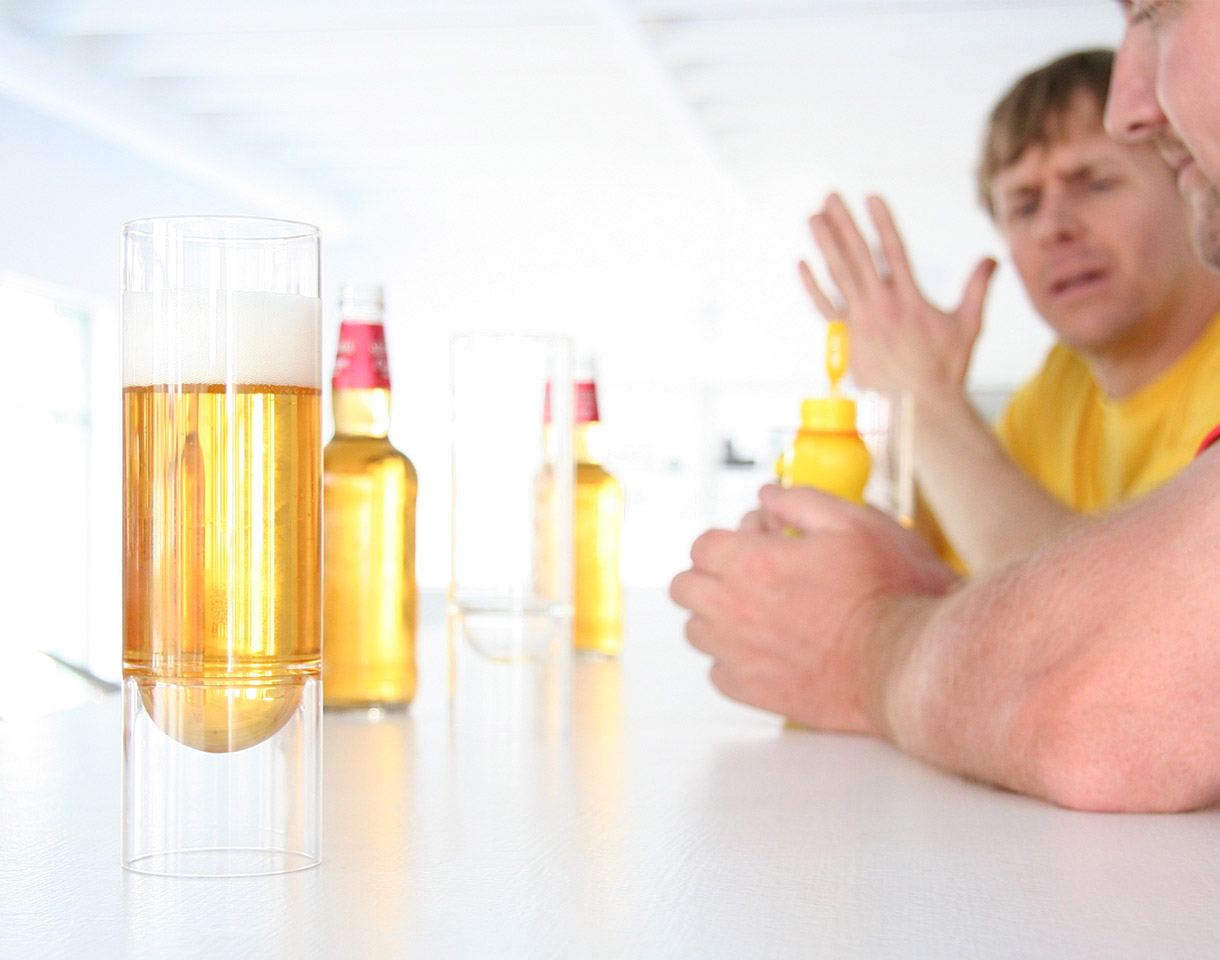 pilsner flutes
a tribute to the Czech glassblowers; the flute is inspired by the nation's crisp, clean pilsners.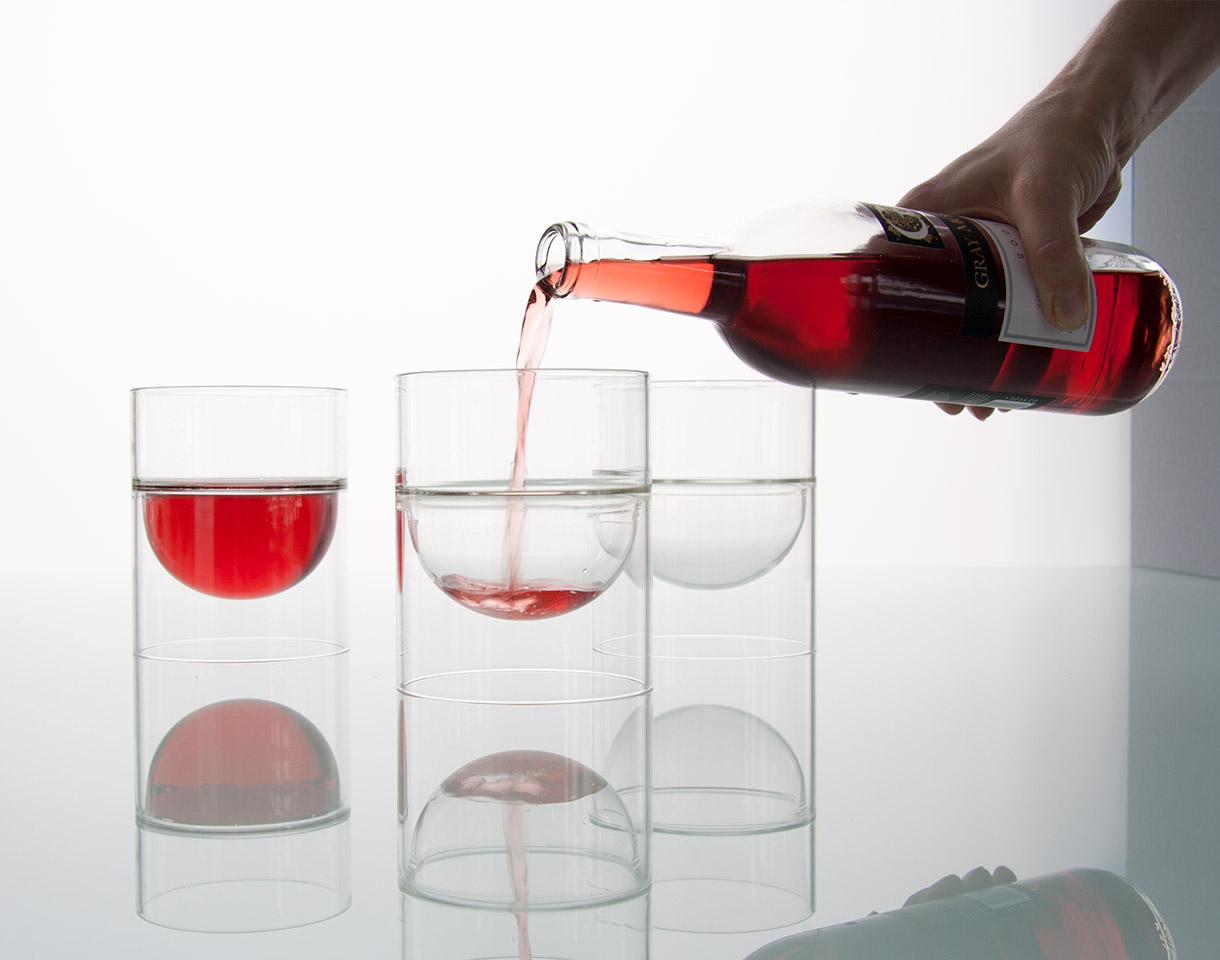 wine glasses
the wine within becomes a liquid lens, refracting coloured light onto the tabletop. This is the most versatile size in the collection, with ample volume for a cappuccino, dessert or to let a Merlot breathe.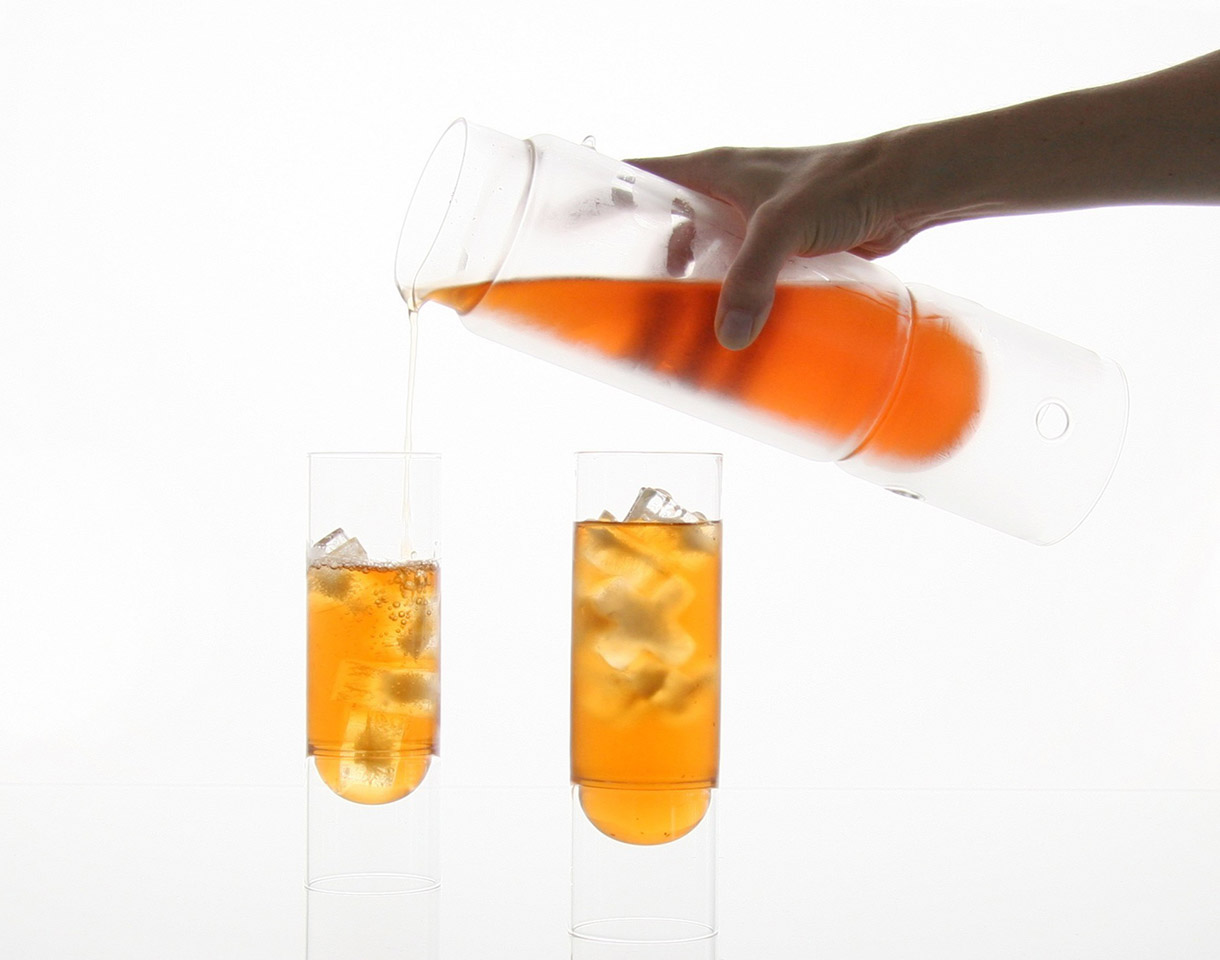 cocktail pitcher
this pitcher is made with a double glass wall, which encloses a vacuum to provide thermal insulation for hot or cold beverages, from mulled wine to stirred martinis. The insulated wall allows for the clean form of a cylinder without a handle — simply hold and pour the way you would a wine bottle.
documentation
product information
specifications
contact us at +1 604 685 0340 or
[email protected]
for more information or to discuss a purchase