Back
float tea lantern | double walled tea pot




float tea lantern | double walled tea pot
this teapot takes its name from the light transmitted through the tea by the warming candle. float tea lantern is made with a double glass wall, which encloses a vacuum to provide thermal insulation for hot or cold beverages. The insulated wall allows for the clean form of a cylinder without a handle—simply hold and pour the way you would a wine bottle.
the tealight candle burning below the lantern keeps tea hot for hours and emits warm, ambient light as it passes through the suspended tea. The colour, fragrance, and warmth of the tea create a wonderful sensory experience.
the original float tea lantern was designed in 2001 as part of a study to create simple and beautiful objects from a sole material. Inspiration for the tea lantern came from the idea that a small everyday object could define an intimate place of gathering or contemplation through qualities of light, warmth, aroma, and taste. master glassblowers in the Czech Republic handcraft each piece from the finest German borosilicate glass. This extremely pure and chemically inert material is resistant to thermal shock, allowing float to be safely used with both hot and cold liquids.
product dimensions:
small tea lantern · 260 mm tall x 80 mm diameter (10.2″ tall x 3.2″ Ø)
large tea lantern · 330 mm tall x 95 mm diameter (13″ tall x 3.8″ Ø)
design by Stephanie Forsythe + Todd MacAllen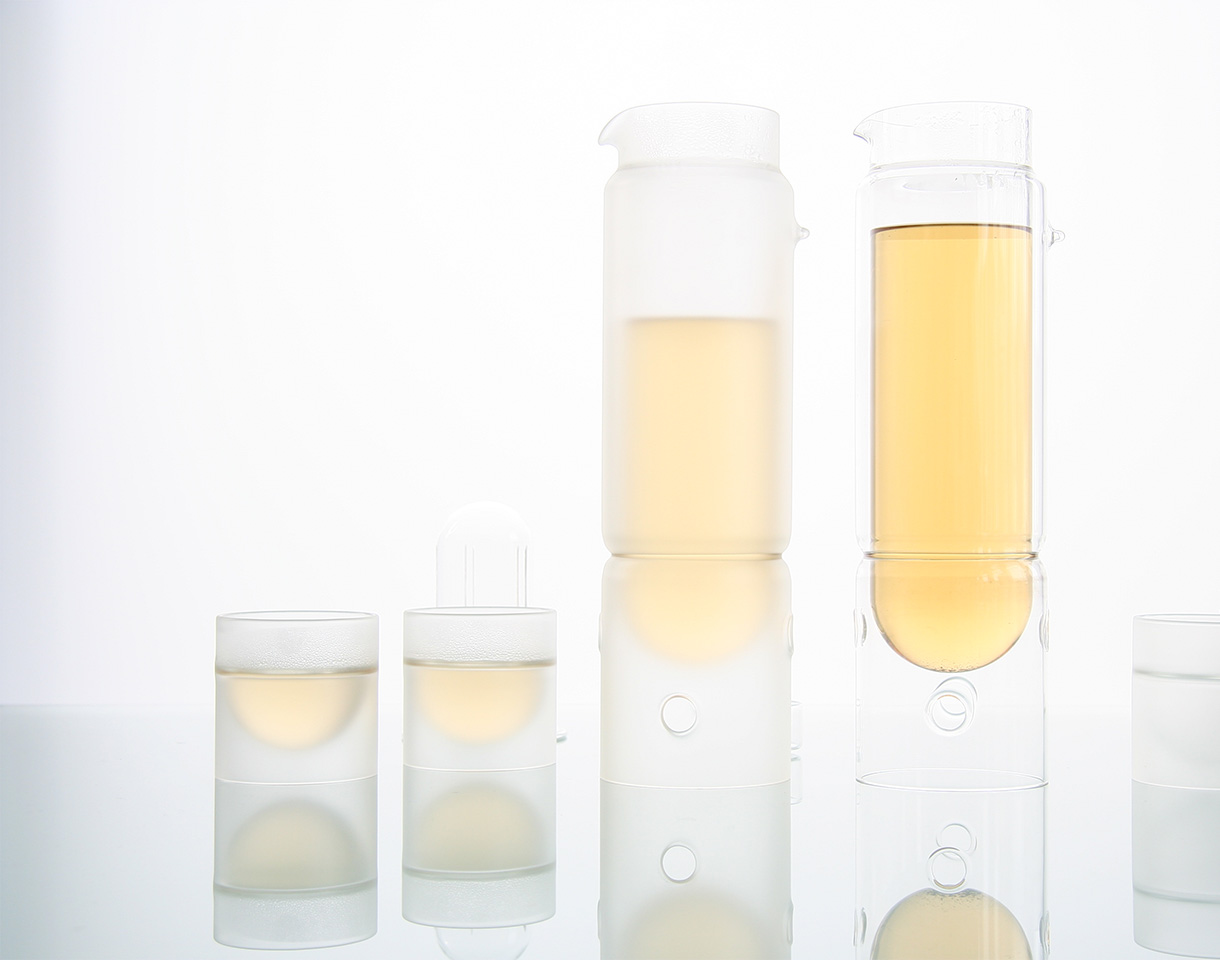 clear or fritted glass
float tea lantern is available in clear or translucent fritted glass that softly filters light and colour.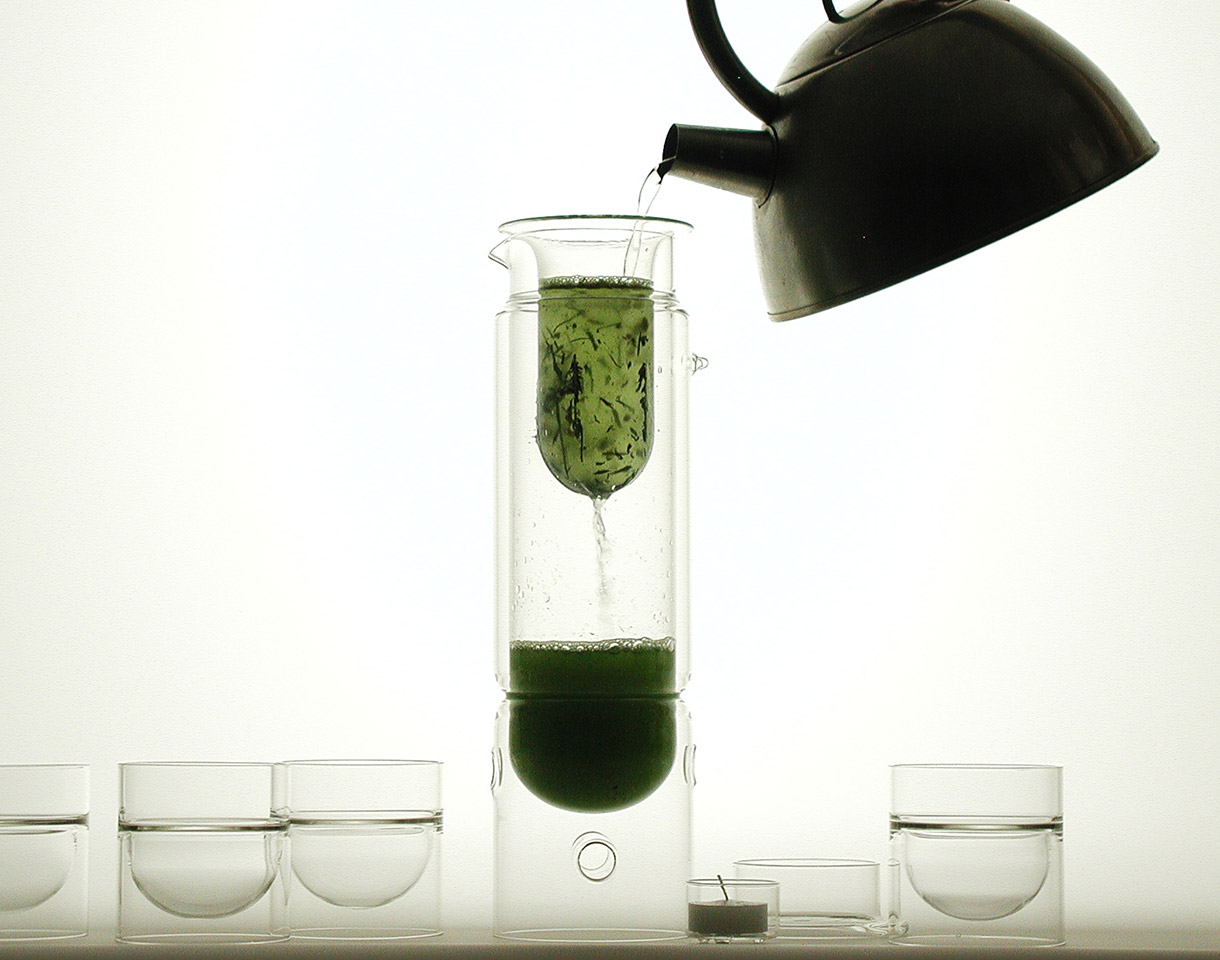 glass tea infuser
an optional glass infuser is available. The infuser honours the original study behind the tea lantern—unifying the object by using a sole, pure material. It is a thing of beauty to watch a long leaf tea like oolong unfurl within the glass.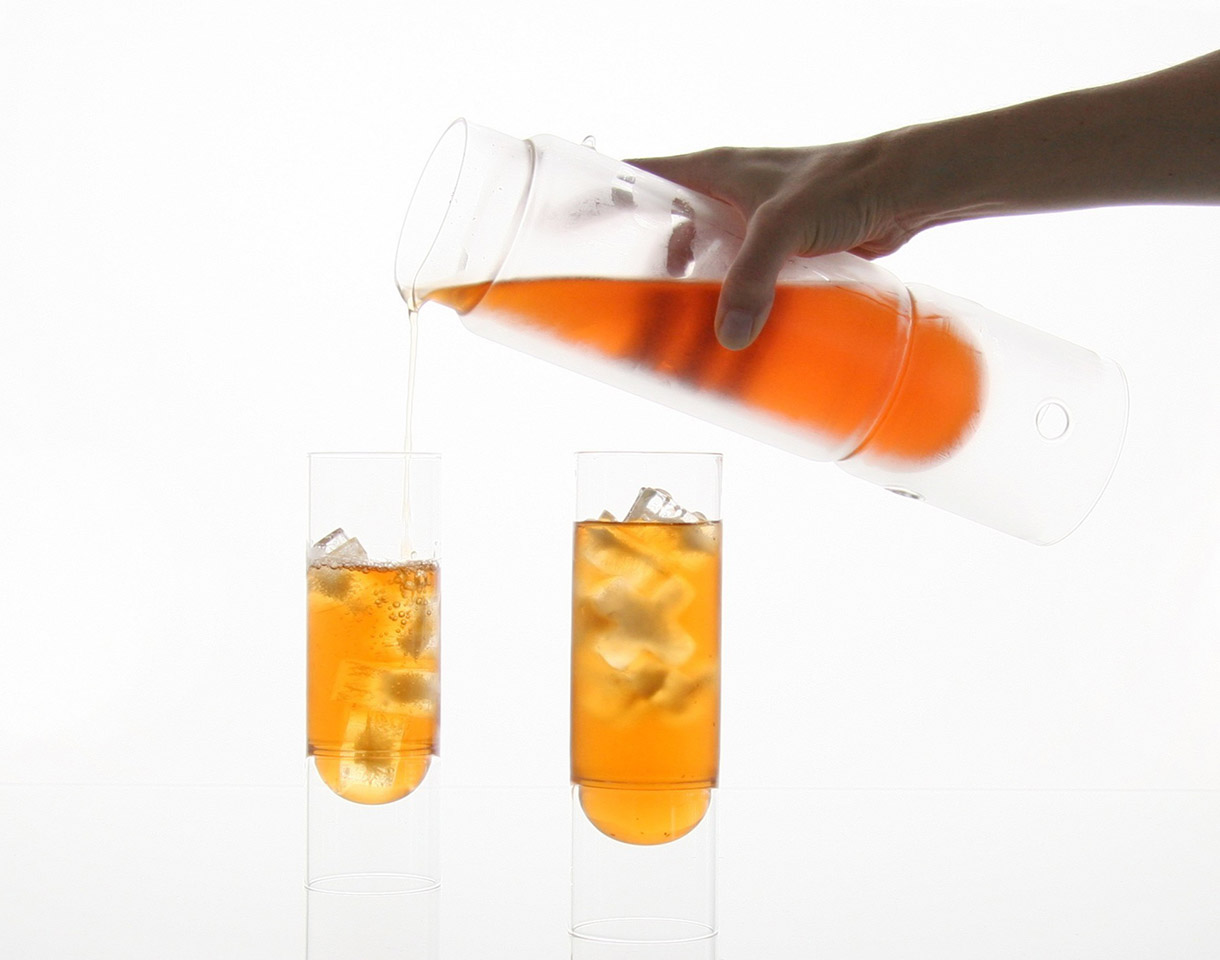 on ice
cold steeping tea brings out delicate and nuanced flavours lost in a hot steep, particularly with sencha or rooibos. The inert quality of the glass retains the purity of the tea, while the double-wall keeps liquid chilled.
serve cold tea over ice in molo's float pilsner flute.
a festive spirit
come cold winter nights, use the lantern as a serving vessel for mulled wine or hot apple cider. A candle burning below emphasizes the rich tones of the beverage and keeps it deliciously warm.
documentation
product information
specifications
contact us at +1 604 685 0340 or
[email protected]
for more information or to discuss a purchase