what happens when the world of the Silicon Valley inspired open floor plan comes to a sudden stop? What happens when beloved communal and collaborative environments – designed to invite creativity, working flexibly, social interaction amongst colleagues – are either curtailed significantly or closed off completely?
nuvo writer, Keith Flanagan, recently asked Stephanie Forsythe and Todd MacAllen what their read was on how communal spaces will change in the future in response to the global pandemic.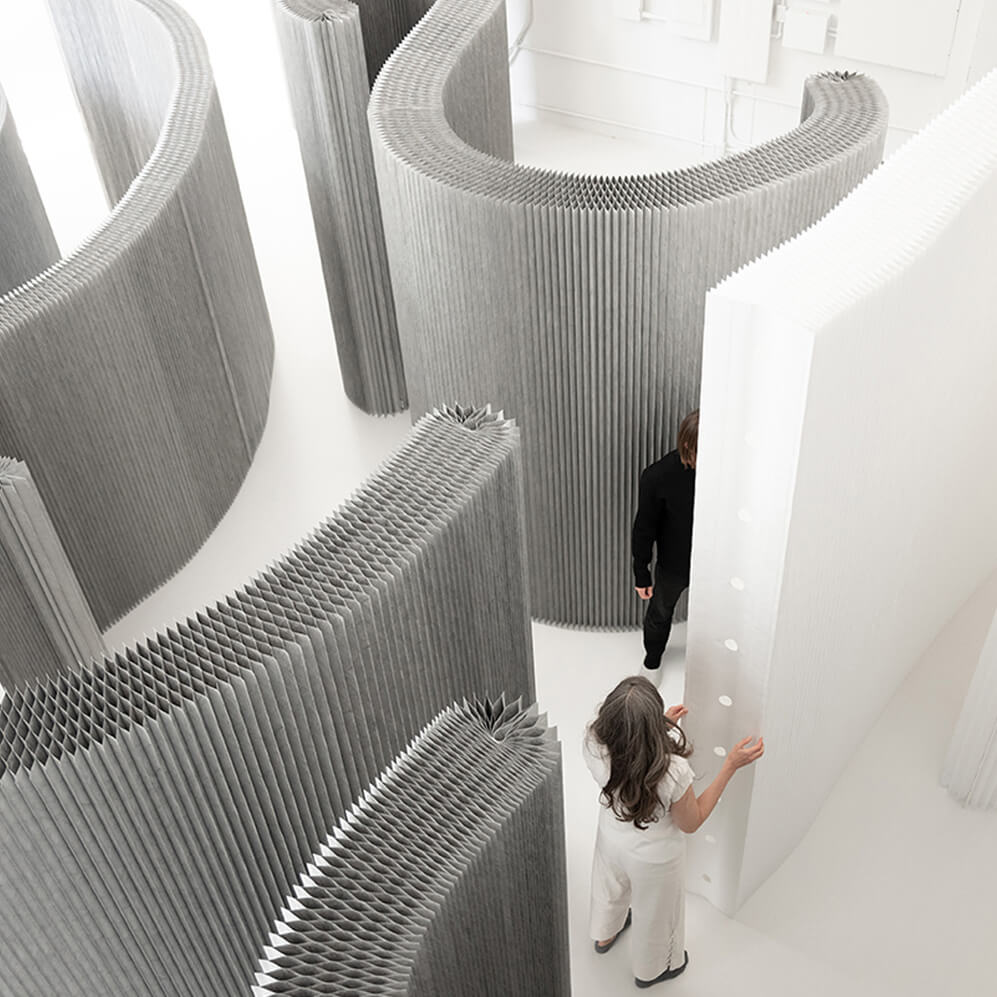 flexible space making, inside and outside, for all building types, now and after the pandemic
certain design principles will be reinforced as a result of the pandemic: "The ideas of being able to adjust space for changing needs over time have stayed the same but clearly with Covid there is an increased need for physical separation in many different types of spaces," said Forsythe and MacAllen.
open floor concepts do not need to be abandoned. Flanagan writes: "Updated last year with a new aluminum colour scheme, molo's textile softwall + softblock collection happens to fit the times. The compressible, flexible, and modular room divider is made of papery layers structured with honeycomb geometry, creating an adaptable partition that users can curve and reorient in endless formations."

many of molo's longtime clients have reimagined and reshaped their office or studio space using our modular room dividers. Since the partitions are highly portable and acoustic, they provide all sorts of versatility when it comes to creating privacy.
having the option to rapidly create attractive environments – backgrounds for video conferences, contactless areas in commercial and retail environments where customers can safely receive packages – is equally beneficial.
read the entire article – Designing the New Social Space, by Nuvo Magazine here.
see more of our honeycomb paper furniture here.
see molo products in action around the world here.