"room dividers are more than just extra walls – they're changing rooms, and private meeting spaces, interior statement pieces, or just a means to block out some sun."
Yanko Design provided a glowing review on molo's signature softwall series of room dividers in its December 2020 edition. In his article, writer Shawn Mcnulty-Kowal primarily underlines the critical product features that separate the softwall from the somewhat clunky room divider marketplace.
he also keenly pointed out molo's major design influences from traditional Japanese architecture. Having beauty and functionality has perhaps never been more timely than now.

room dividers bring innovation to a space, which wouldn't have it otherwise. Yet, most wooden room dividers are "rigid and cold, mass-produced, and made from inefficient material," writes Mcnulty-Kowal. The designers at molo have brought "new life to the room divider, … a folding partition with the flexibility to be shaped in any curved or linear formation, and expands and contracts, like breathing."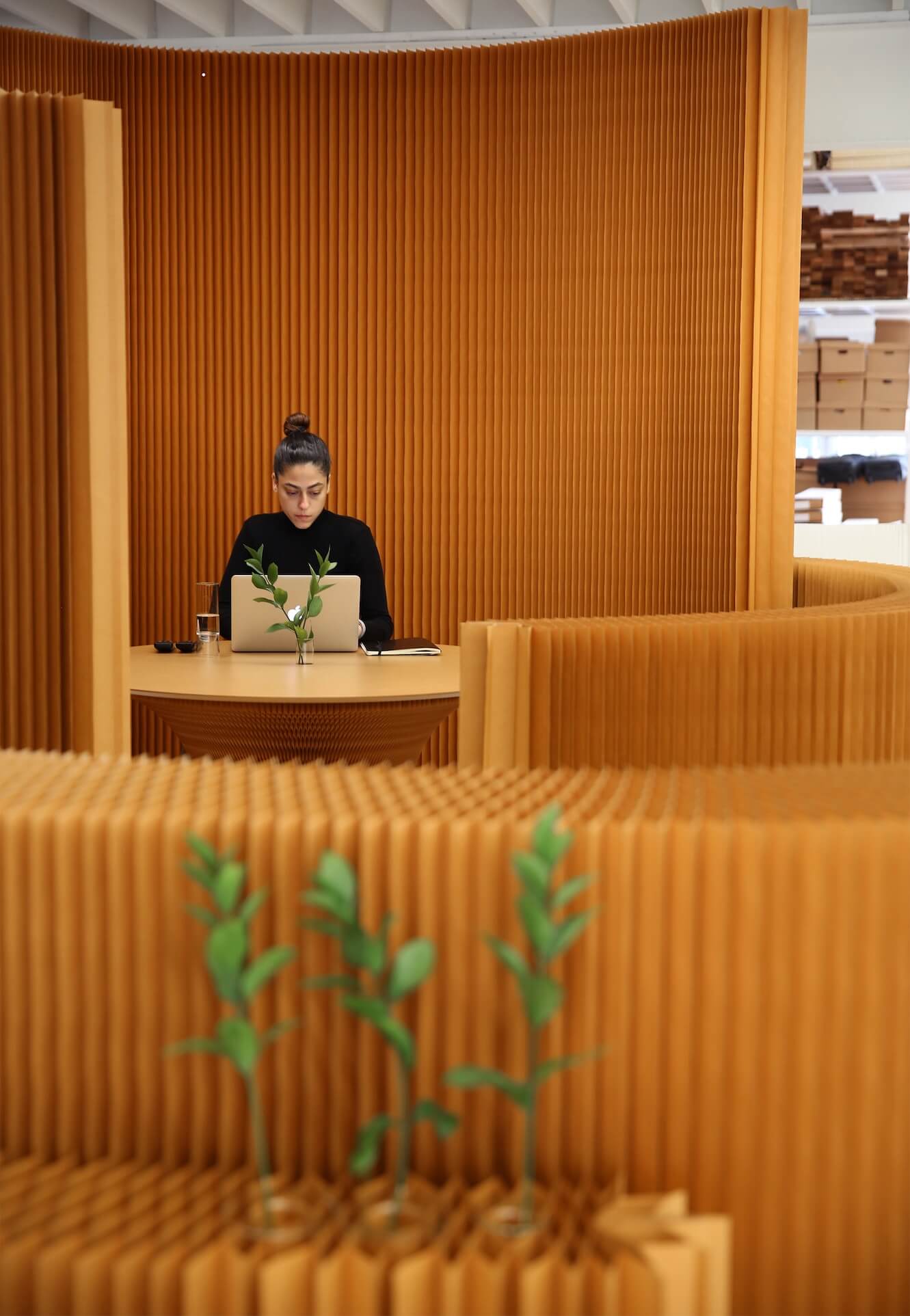 these wooden room dividers are lightweight and versatile
there is a more optimistic outlook for business in 2021; however, we will still need to operate within the realities of the new normal, whether working from home or in an office environment. This is where the benefits of the softwall stand out. Mcnulty-Kowal notes that the paper softwall is "surprisingly lightweight and can easily change direction to define private spaces or supply dramatic backdrops for performances," or in today's reality, Zoom calls.
while it might be easier to find private meeting rooms in an office setting, the home environment is even less practical and fraught with unexpected interruptions. Yet, the softwall can be instantly extended to 15 feet to provide a calm, noise-reducing space with a striking background. As swiftly as it unfolds, the softwall just as easily collapses to the thickness of a book for convenient storage.
FSC certified and colourful
by design, molo's room dividers support the end-user with a high degree of utility, durability, and flexibility over a long period of time. Says Mcnulty-Kowal, "[the] paper softwall is structured in wooden layers, that are collected from responsible sources certified by the Forest Stewardship Council, and then coated with a non-toxic fire retardant."
also, it is not all one size / one colour fits all. The softwall comes in heights of five, six, or eight feet, and users can select from colours of ochre brown, indigo, or black.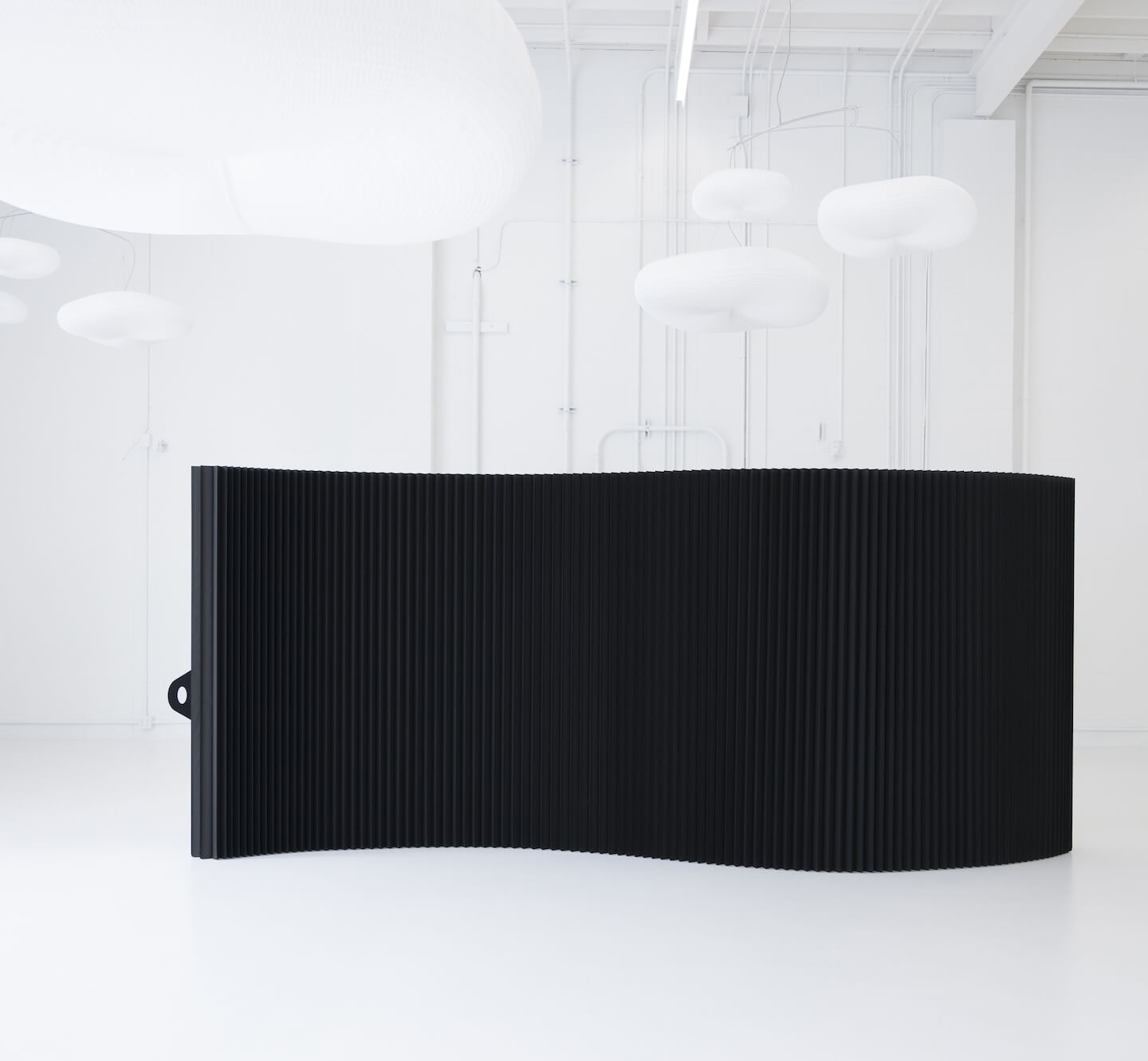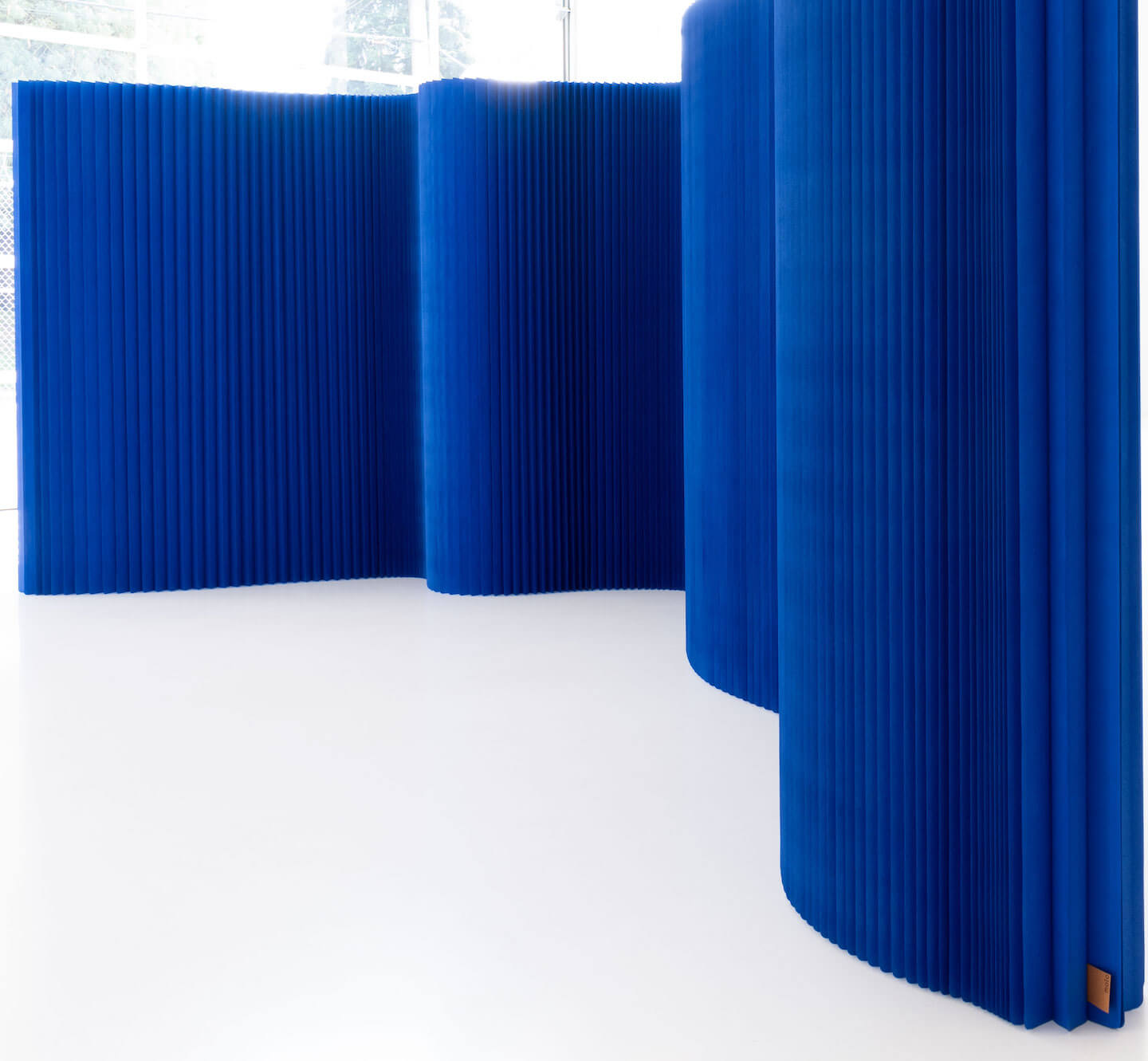 read the entire article by Yanko Design here.
see our room partitions in action in business environments around the world here.
see molo's complete line of room dividers here.
new soft collection launch: wooden room dividers
the new softwall wooden room partition is made of maple veneer. This exciting addition to the soft collection will be ready for delivery in early 2023. Below is a sneak peek.