cloud mast
a paper cloud lamp and sculptural mechanical mobile, cloud mast balances earth and air. The mast is crowned by a boom that supports a luminous canopy of clouds and a dangling fishing weight. As air currents shift, the clouds rise and fall like ships floating on gentle seas. The weight responds to each change, locked in a perpetual search for equilibrium. This natural rhythm creates an enthralling visual, and the comforting sense of lounging under a tree.
when illuminated, LEDs cast soft glow through the textile honeycomb shades of the paper cloud lamp. The suspension boom revolves around the mast, allowing light to move through a space with ease. As a floor supported luminary, cloud mast is ideal for temporary installations or within spaces where electrical wiring might disrupt the ceiling.
design by Stephanie Forsythe + Todd MacAllen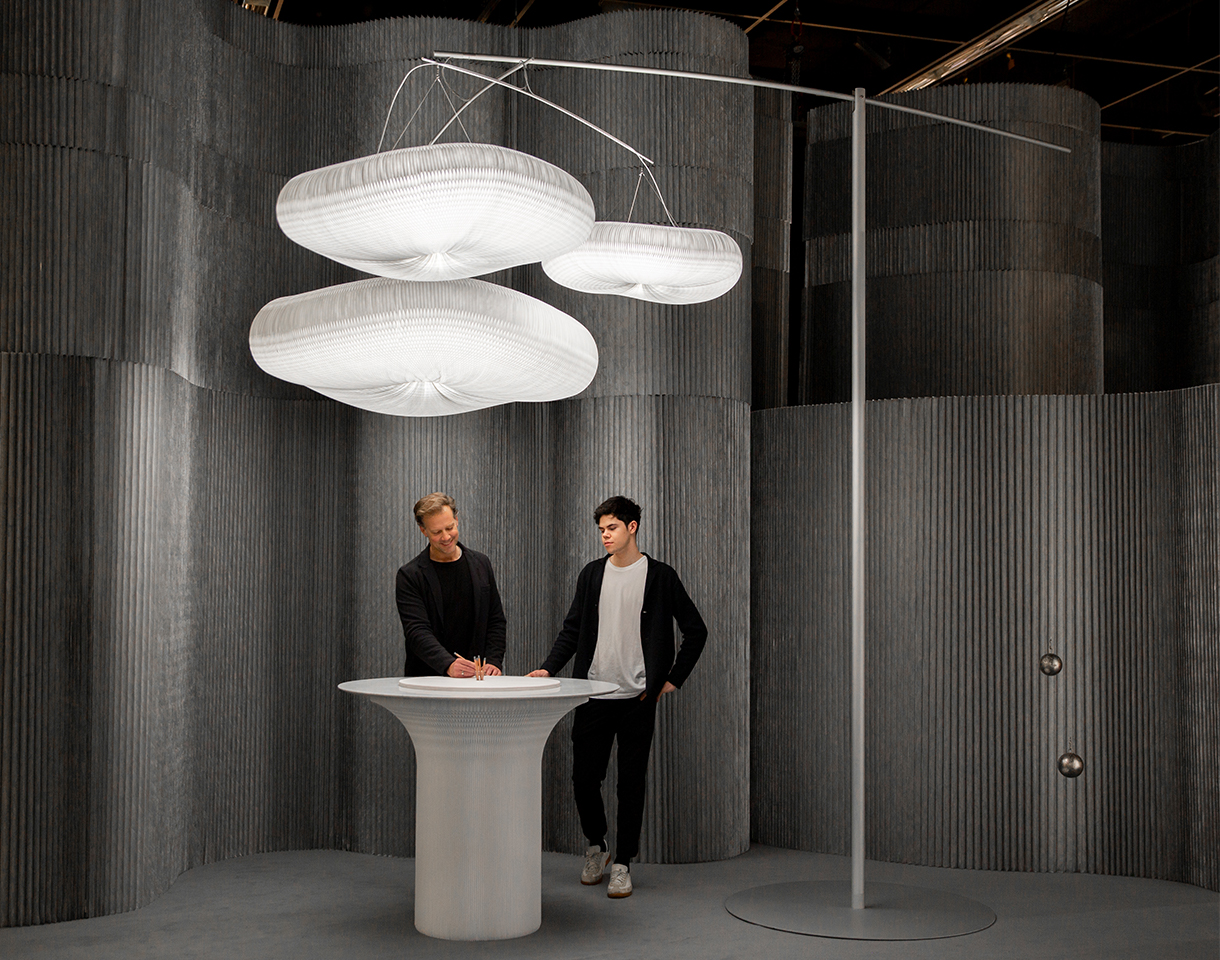 size
all three sizes of cloud mast have the same overall height of 12 feet (3.66 meters) and balance three cloud forms, with the cloud forms increasing in size between the small, medium and large cloud mast.
large mast shown on left
find product dimensions for all sizes of cloud mast, mobile and pendant here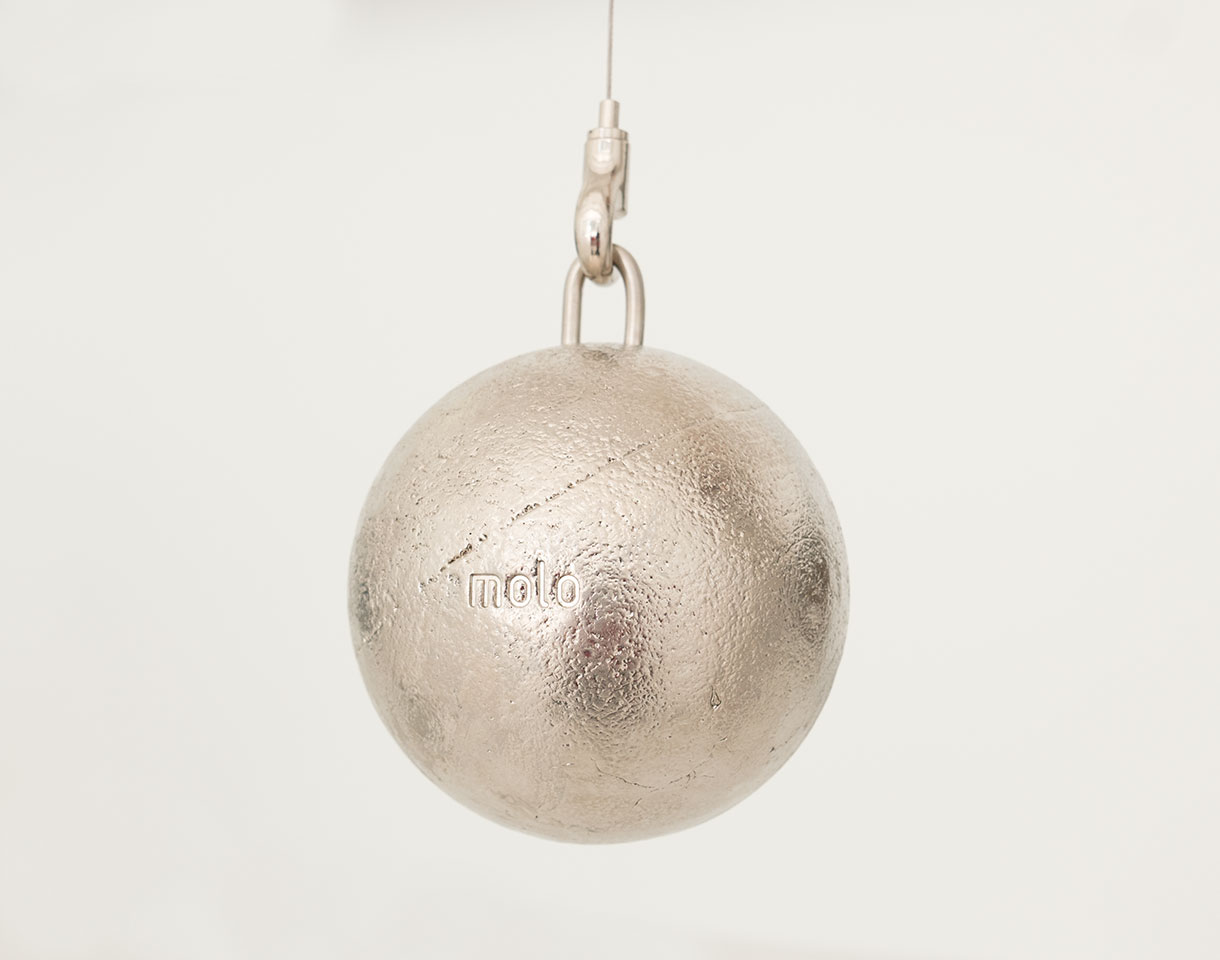 counterweight
the spherical weight is visually captivating, displaying a simple purity of form. Originally used for fishing, the nickel-plated lead weight is a small token of the Pacific Northwest.
documentation
use guide
product information
specifications
acoustics
CAD drawings available upon request
contact us at +1 604 685 0340 or
[email protected]
for more information or to discuss a purchase