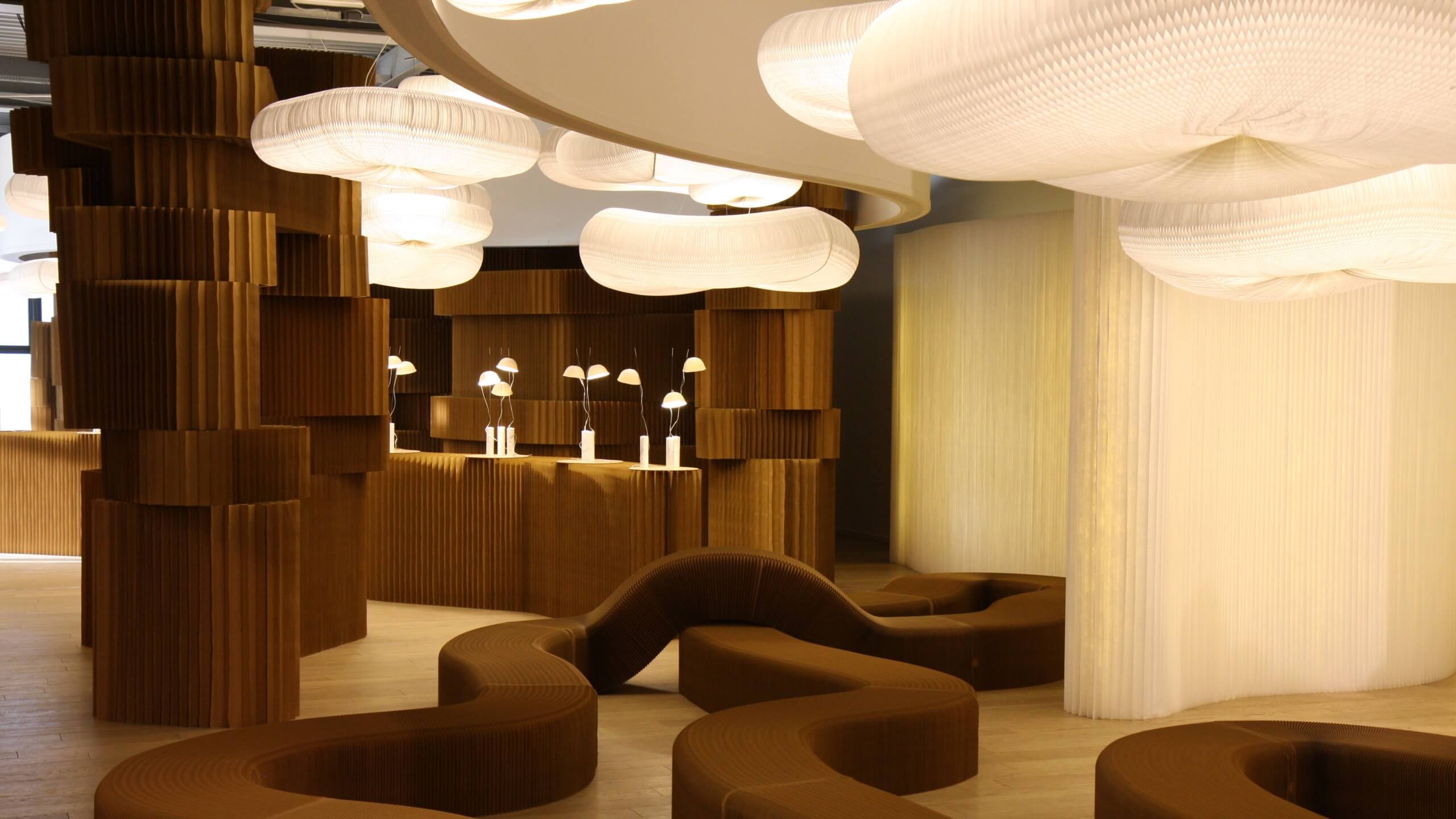 every year molo participates in top design shows around the world. In 2011 we participated in Milan's Salone Internzionale del Mobile, and managed to grab the attention of national and international media. It was an important moment for us for a few reasons.
we launched the limited release of our hobo lantern in support of Architecture for Humanity's efforts to help Japan recover from its catastrophic earthquake. We also were excited to launch our new task light called capello, the cloud pendant light, along with LED versions of our urchin softlight and signature textile softwall.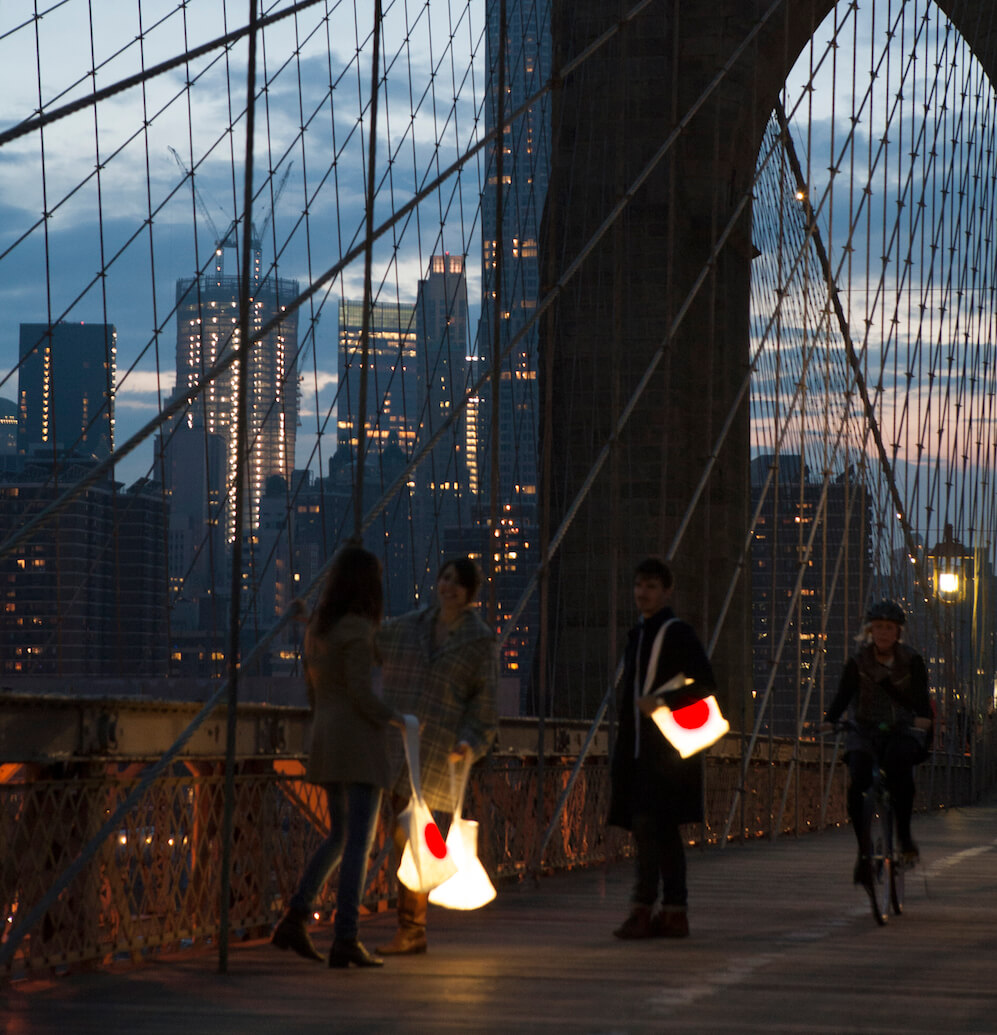 Globe and Mail's Paige Magarrey writes: "The exercise in Milan was a perfect example of what led architects Stephanie Forsythe and Todd MacAllen to found molo … when they made the switch from architecture to design, it wasn't so much about moving from buildings to products, but about changing the scale of their work (the firm's name stands for medium ones and little ones).
located in East Vancouver, the 20-person studio is probably best known for its softwall system, a series of honeycomb structures made of Kraft paper that can't help, but elicit fascinated stares and touches, as it did in an installation during the Salone at the Temporary Museum for New Design ... The cloud pendant was one of several new lighting fixtures unveiled - along with an LED version of the urchin softlight (an organically shaped expandable floor light) and a task light called cappello.

while we heavily featured our new lighting products, this moment was still about remaining true to molo's vision of discovering, and studying incremental revisions to existing products. Embedding warm light and daylight LED ribbons to the soft series proved to be delightful addition.
read the full article here
see images from the milan show in 2011 here
see molo lighting: cloud pendant light, urchin, cappello lamp, hobo lantern
molo softwalls with LED lighting options here