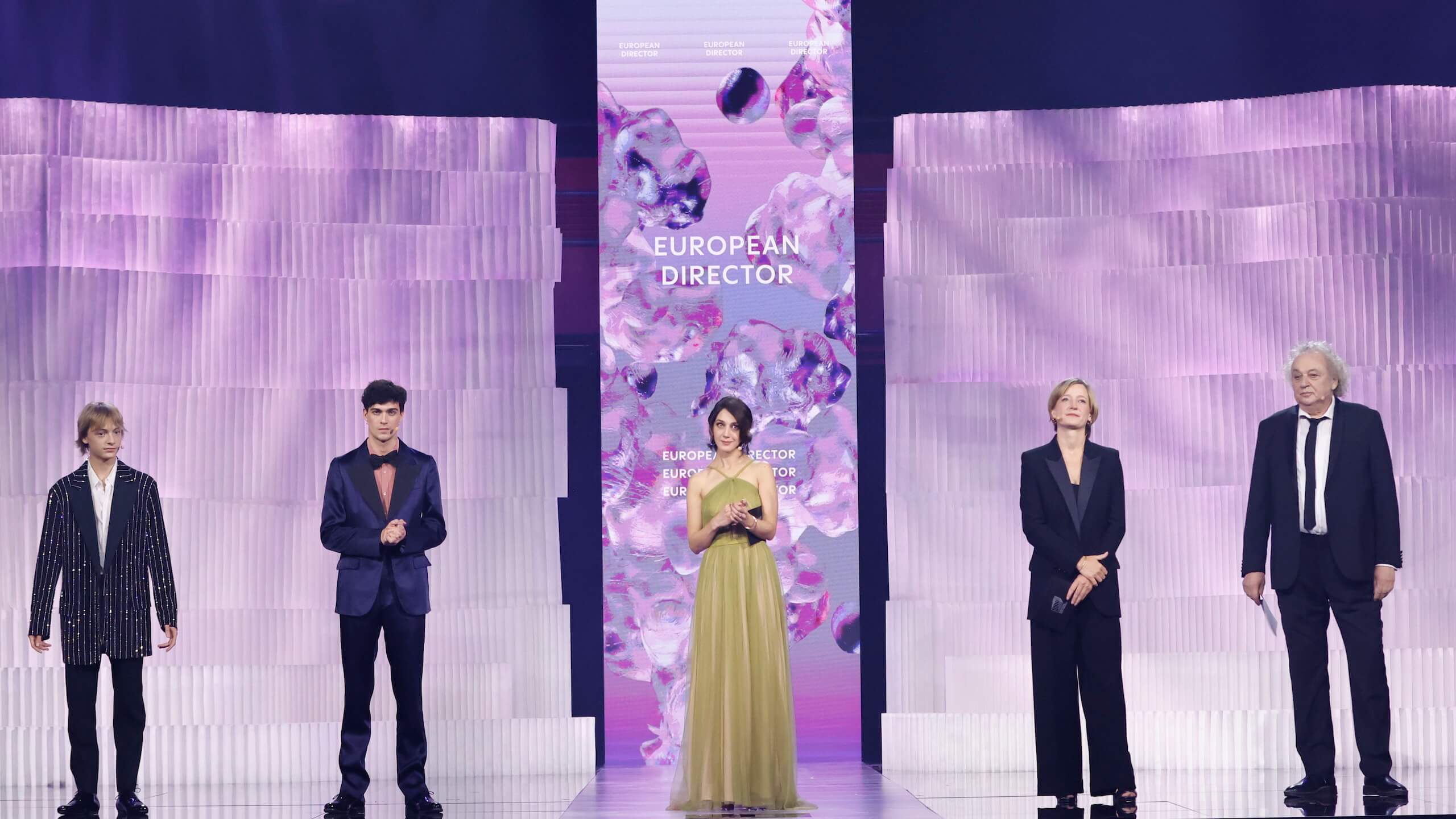 there was a time when "award show season" ran between November and February, but with interest in the arts growing exponentially over the last three years, producers of all genres are widening the timeline to encompass nearly every month of an annum. Music, film, and other related productions may be big business, but the collective of award shows to honour them has generated an industry in itself. As a result, producers and designers are paying nearly as much attention to award ceremony design as is applied to the sets of films. Static and immobile walls, centerpieces, and bookends will no longer do. The stage, background, and surrounding area must be as performative as the talent who is hosting, presenting, and receiving accolades.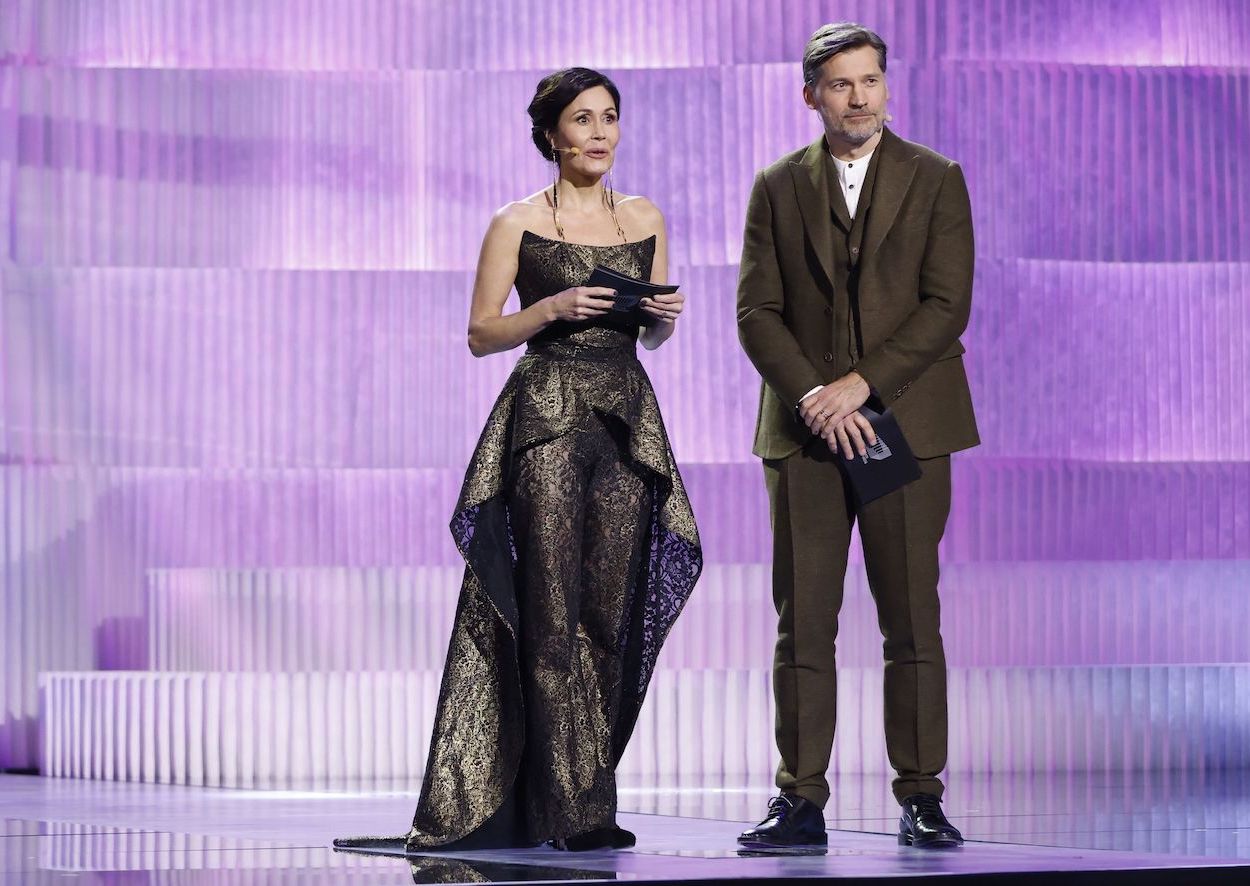 this is where molo steps onto the stage. Our paper, textile, and wood innovations have become one of the fastest-growing applications in award ceremony production. Designed initially as space partitions, show producers soon discovered that molo softwall + softblock could be reimagined as dynamic accents for ceremonies that are both visually striking and functionally beneficial. To begin with, paper + textile + wood softwall are designed to be shaped into any curved or linear formation. Place them along the sidelines, at entryways, and behind hosts+presenters to create a wondrous and whimsical yet sophisticated setting.
Fabricated from flexible honeycomb geometry (paper and textile softwall) or engineered wood veneer ( wood softwall) each element expands up to 15-feet in length. They can be joined by magnetic end panels to create longer arrangements that will accommodate any stage, hall, or auditorium.
molo paper + textile + wood softblock, comprised of the same respective patented materials, offer the same malleability as softwall but with one added benefit. softwall can be stacked, allowing producers to elevate them as high as they see reasonably fit.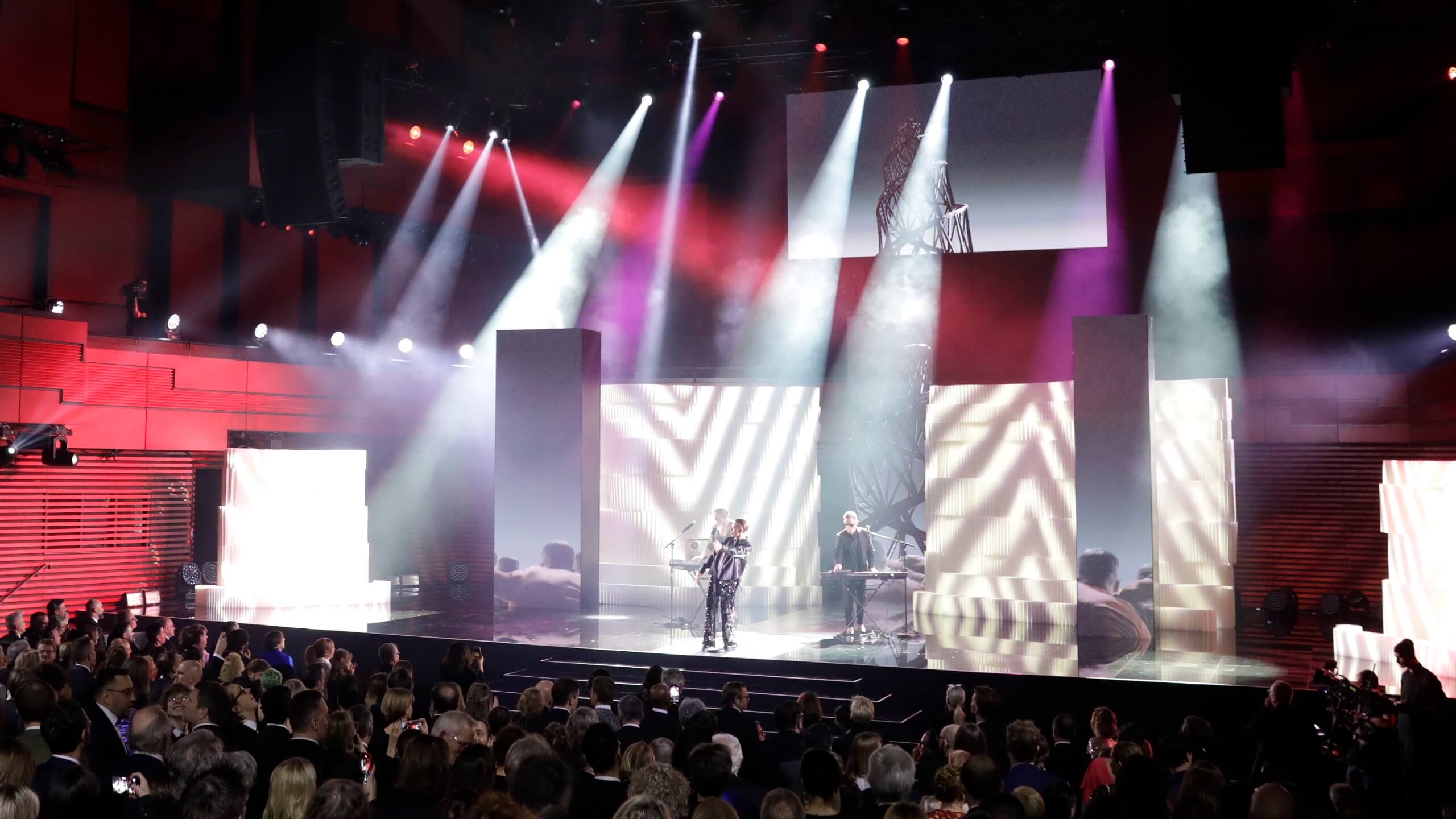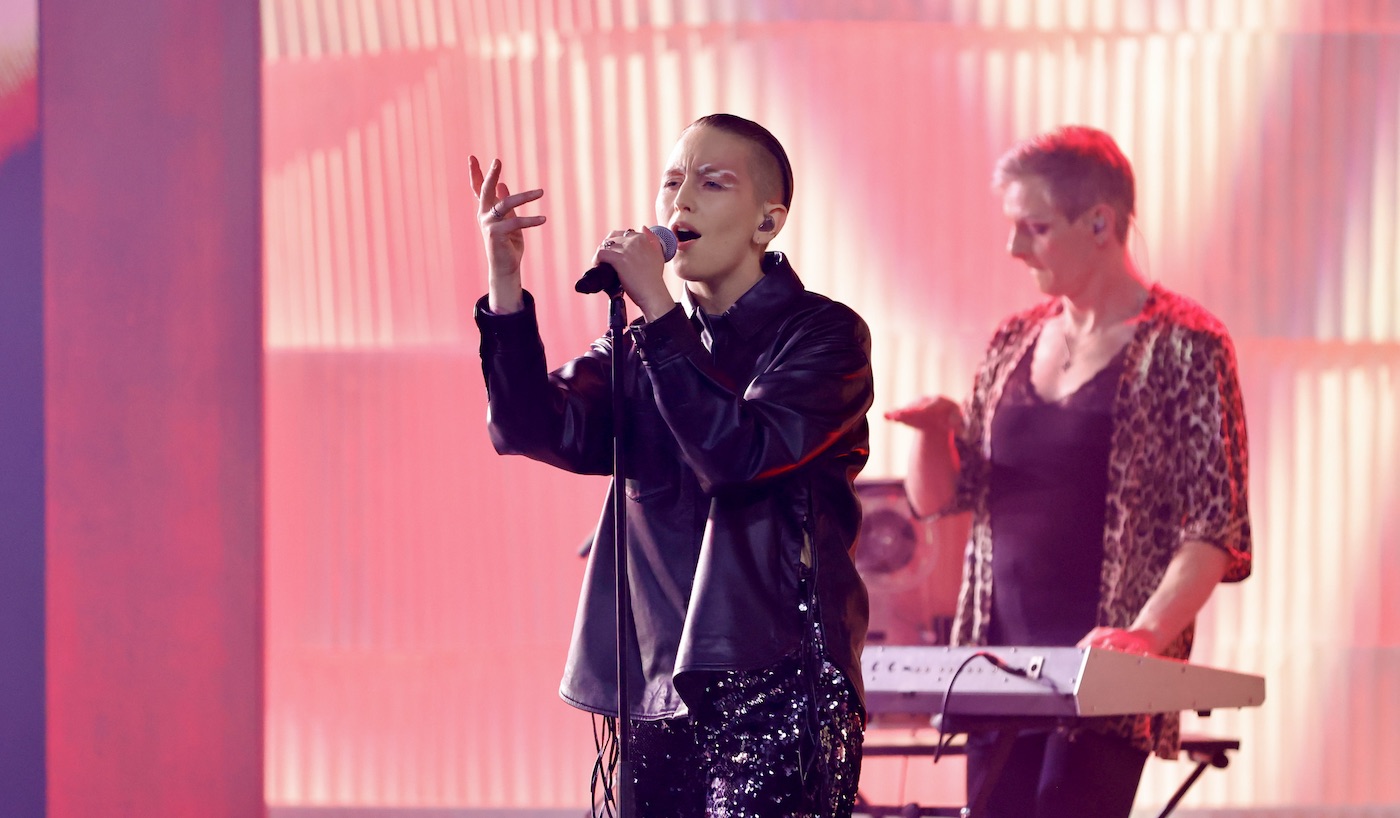 Furthermore, LED ribbon integrations are available for textile softwall + softblock. As evidenced in the featured images from the European Film Awards, the LED integrations allow award ceremony producers unrivalled flexibility when it comes to the hues of the stage, background, and surrounding areas. Visual tone and shading can be manipulated as desired so that different segments of the show can be delineated by varying lighting and colours. For instance, fun blue and purple tones can be used as presenters exchange witty banter, while a celebratory champagne glow may accompany winners on the stage as they accept their hardware.
clients are also surprised to discover the acoustic properties of softwall + softblock. This feature protects hosts, presenters, and performers by keeping distracting noise from the sides and behind at bay. This ultimately allows the audience to enjoy an enhanced audible experience that complements the already dazzling visual presentation.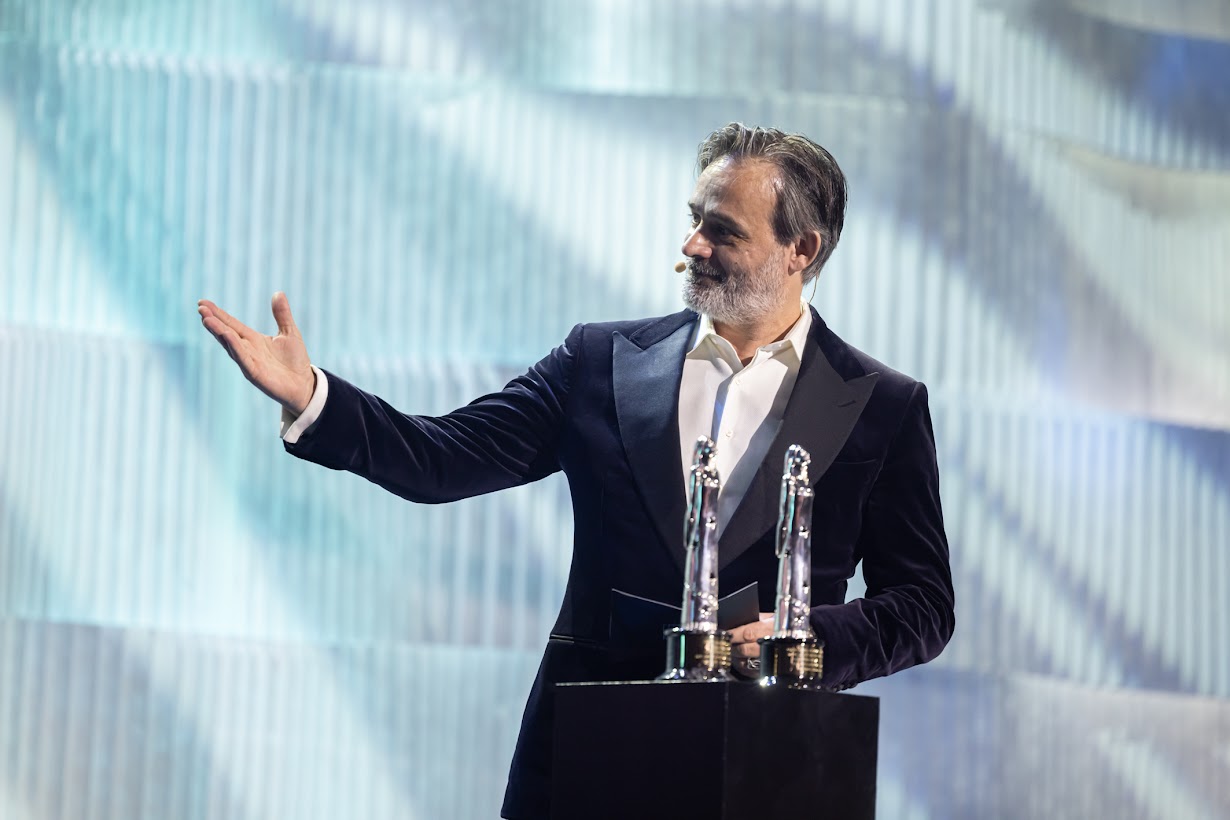 another advantage of softwall + softblock is that the honeycomb (paper + textile) and engineered wood veneer design allow for each element to be compressed to the width of a hardy novel or script. This is beneficial not only for later storage, but for instant reuse at award ceremony after-parties. In fact, molo products were used in the background of the 2023 Vanity Fair Oscar party.
The ease of storage and transport provided by the compact nature of molo innovations also makes them particularly useful for annual and repeating affairs. Our softwall + softblock can be discretely tucked away, requiring a minimal amount of effort and space, only to be retrieved again months later for the next award ceremony or as needed for photo shoots (etc.) in between.