Back
softseating | paper lounger














softseating | paper lounger
softseating lounger fans into a generous pouf for lying down or sitting. Its sculptural quality is striking as an individual seating piece or as part of a larger, grouped installation. Made from structured paper or textile, the honeycomb geometry grants the modest materials surprising strength—easily supporting people and four-legged friends.
60 inches diameter (152.5 centimeters) · black paper
84 inches diameter (215 centimeters) · brown paper
74 inches diameter (190 centimeters) · blue paper, white textile, aluminum textile
designed by Stephanie Forsythe + Todd MacAllen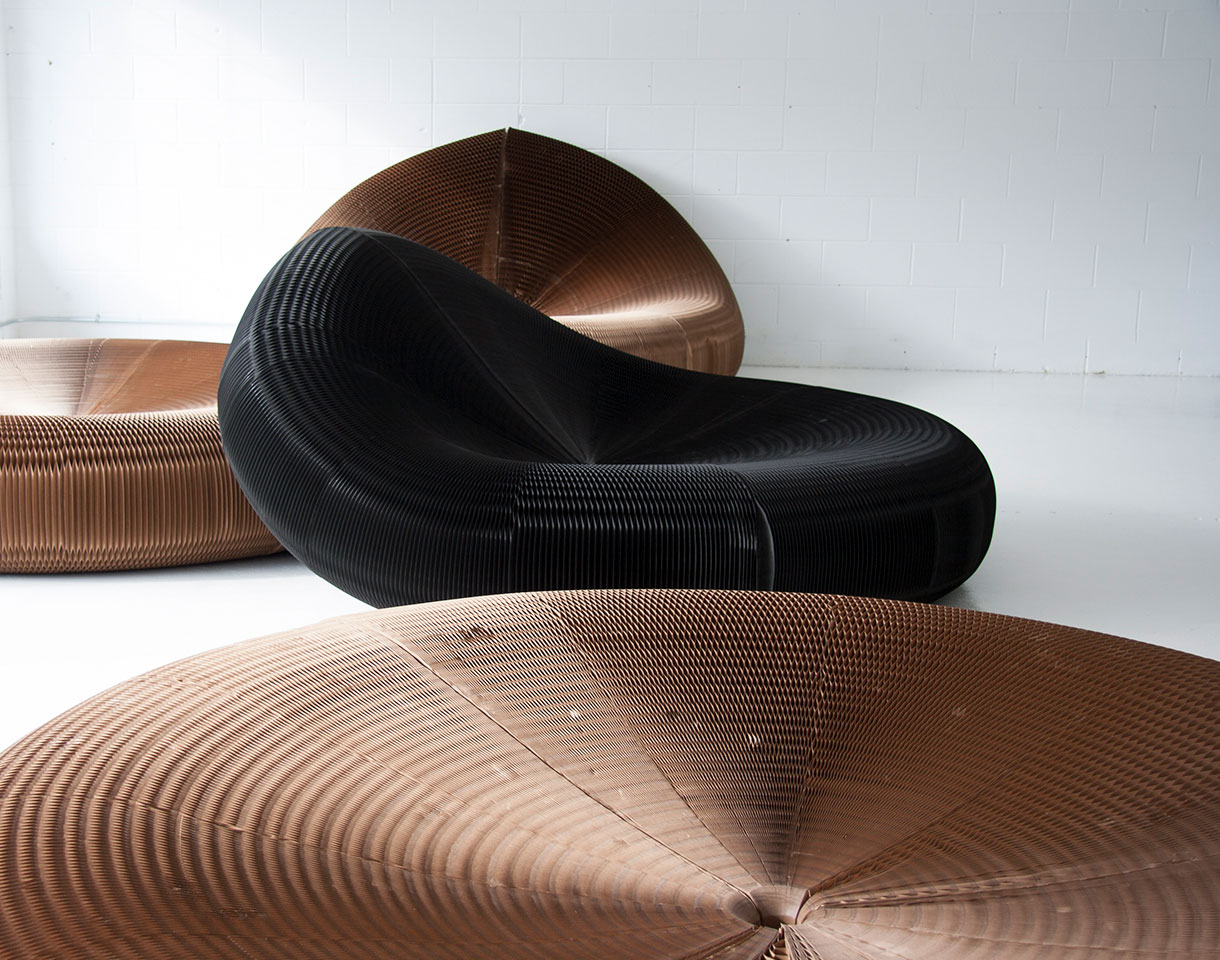 movement
the flexible honeycomb allows the lounger to lean against walls or on other loungers to create contoured backrests and cozy nests.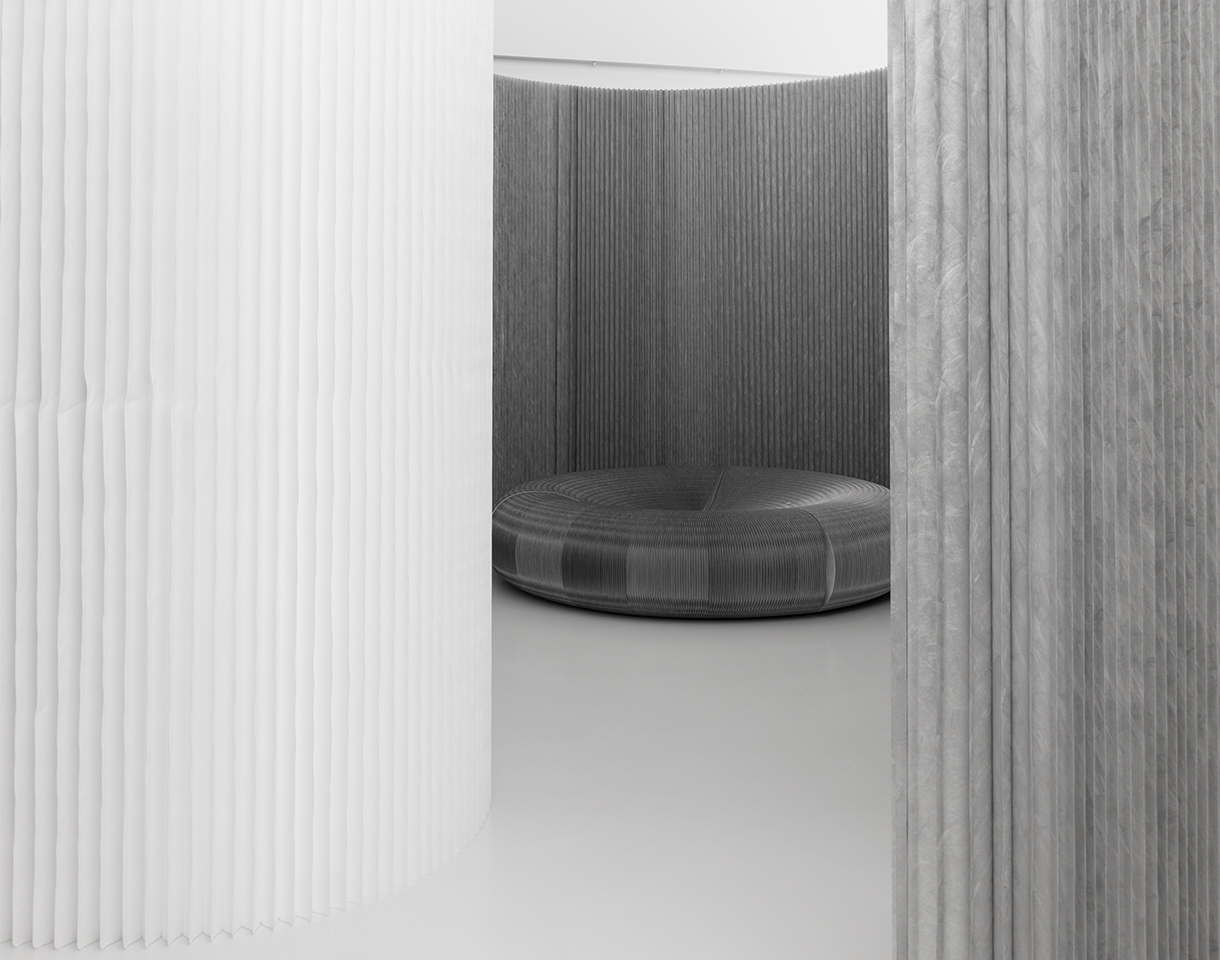 material
the brown and blue paper furniture is made from wood harvested from FSC® Certified (FSC® C158591) responsible resources and is and coated with a non-toxic fire retardant.
the textile is a durable, nonwoven polyethylene that is water- and tear-resistant. The white version of the textile is translucent and the aluminum version is micro-coated with the actual metal, creating a lively range of reflected light and shadow. Both materials are 100% recyclable.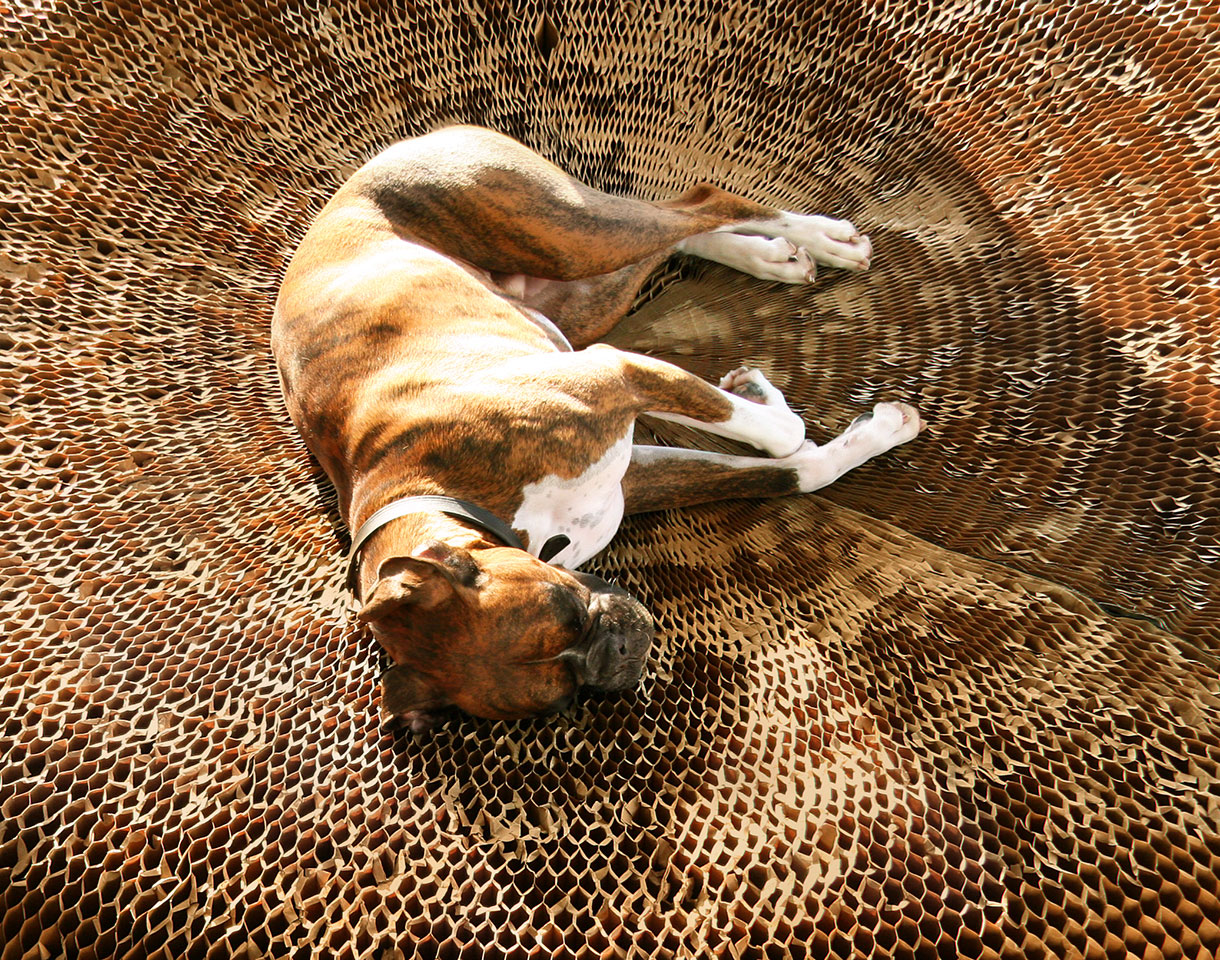 patina
with time and use, the top surface softens and folds into a unique, organic pattern. Each facet catches light in a beautiful, variegated way, while the honeycomb below remains strong and intact.
documentation
fire rating
product information
use guide
specifications
CAD drawings available upon request
contact us at +1 604 685 0340 or
[email protected]
for more information or to discuss a purchase