Back
softseating / paper lounger














softseating / paper lounger
softseating lounger fans into a generous pouf for lying down or sitting. Its sculptural quality is striking as an individual seating piece or as part of a larger, grouped installation. Made from structured paper or textile, the honeycomb geometry grants the modest materials surprising strength—easily supporting people and four-legged friends.
designed by Stephanie Forsythe + Todd MacAllen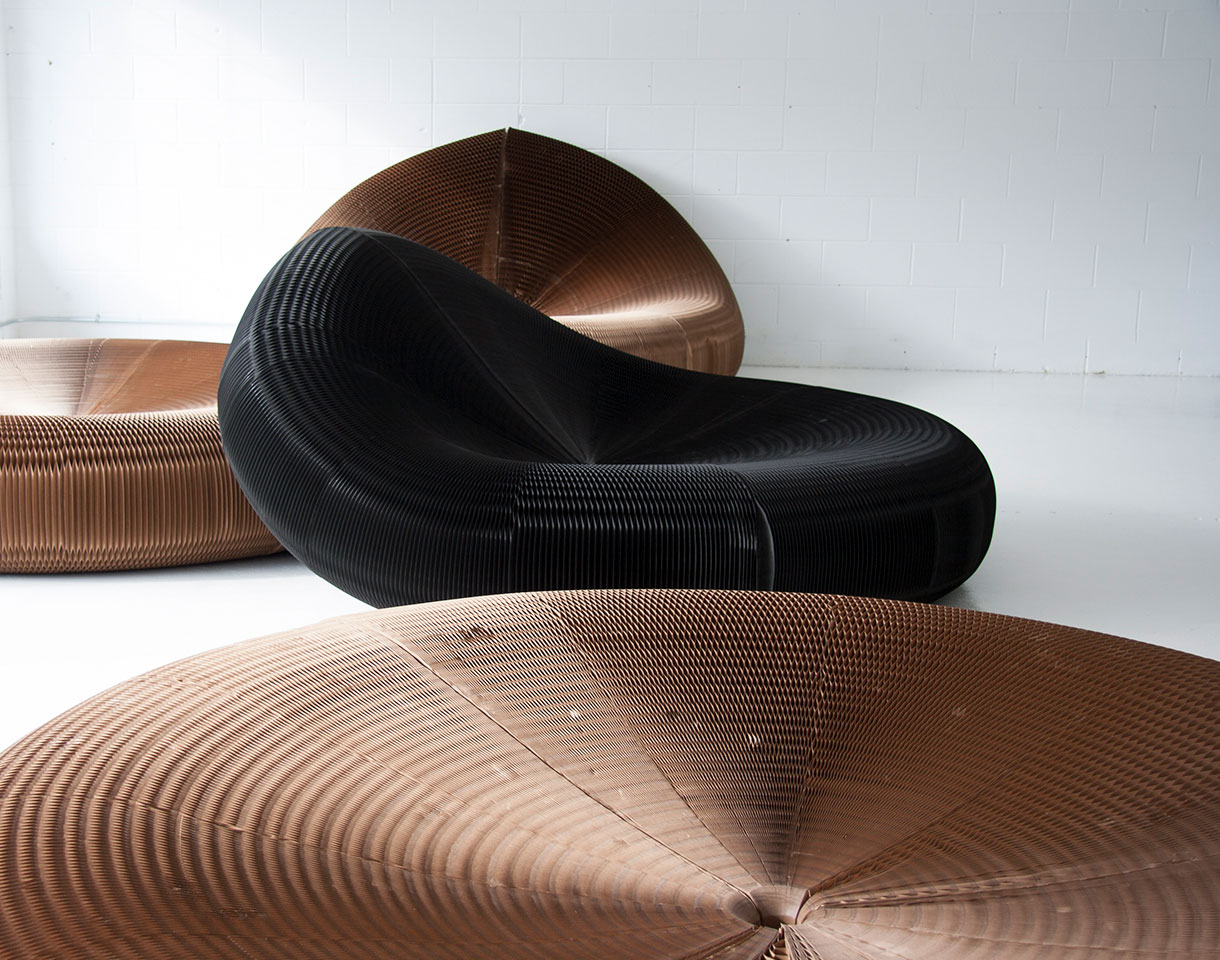 movement
the flexible honeycomb allows the lounger to lean against walls or on other loungers to create contoured backrests and cozy nests.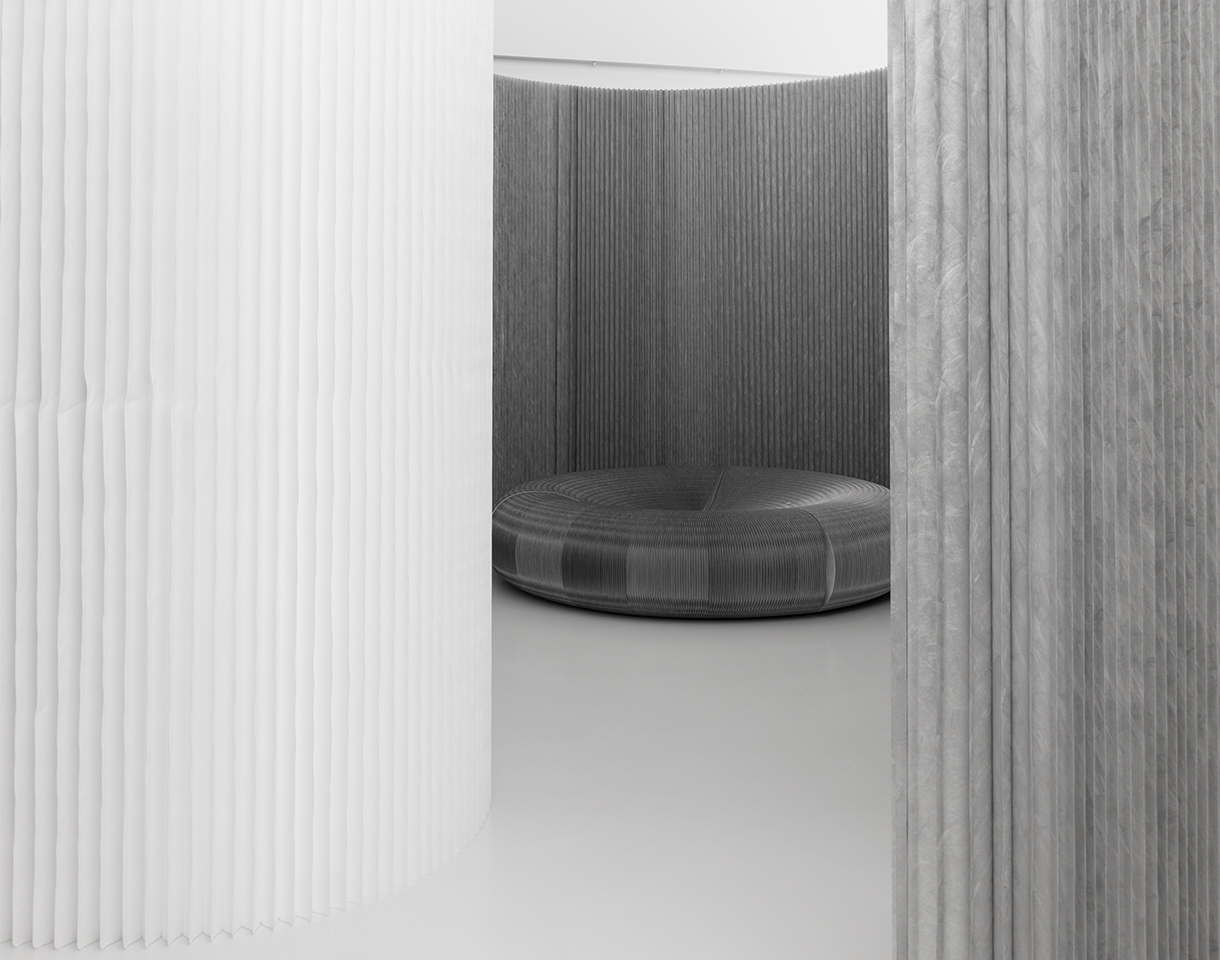 material
the textile is a nonwoven polyethylene and resistant to tears, UV and water. The paper version is made from a robust blend of new and recycled fibre. Both are 100% recyclable.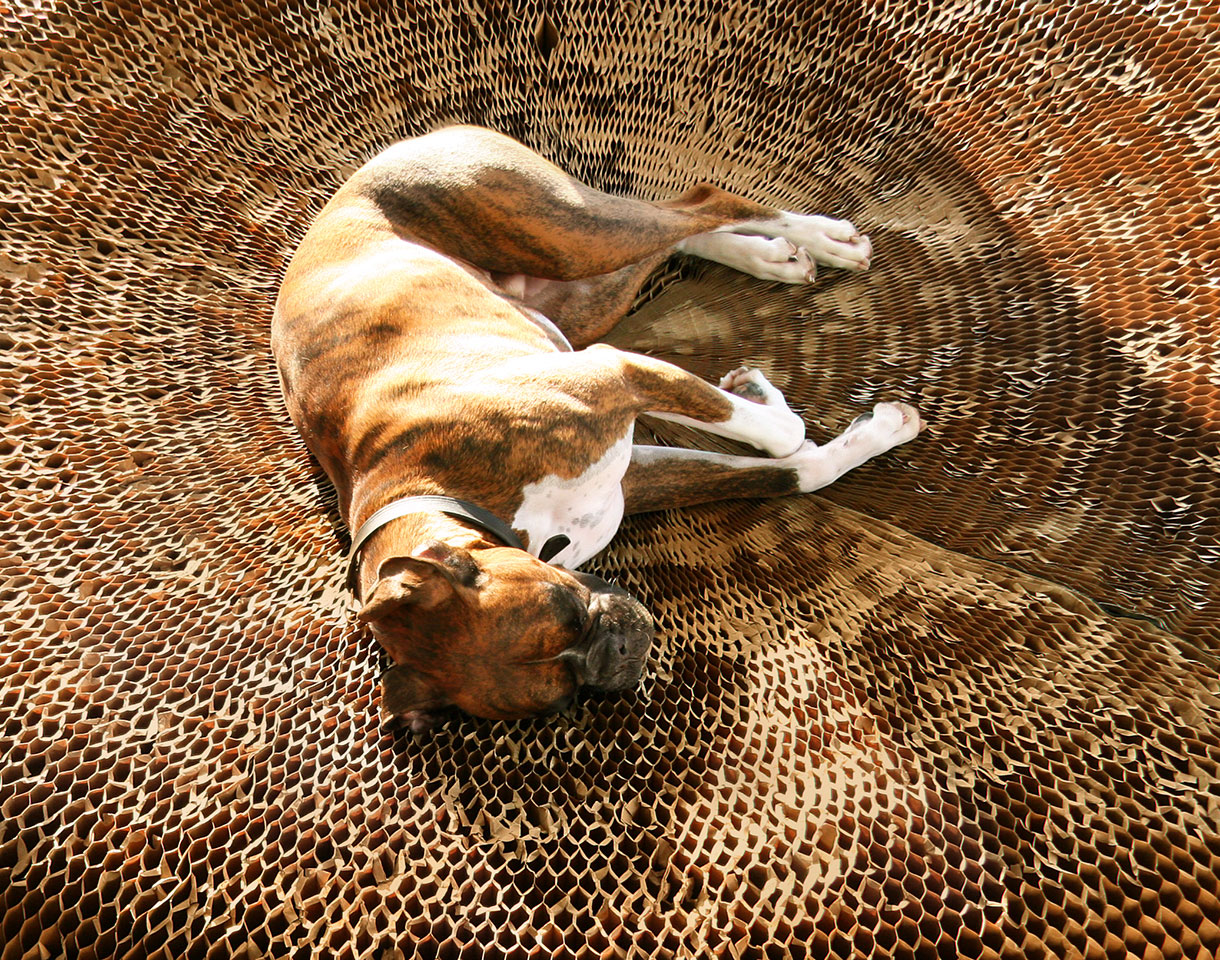 patina
with time and use, the top surface softens and folds into a unique, organic pattern. Each facet catches light in a beautiful, variegated way, while the honeycomb below remains strong and intact.
documentation
product information
specifications
use guide
CAD drawings available upon request