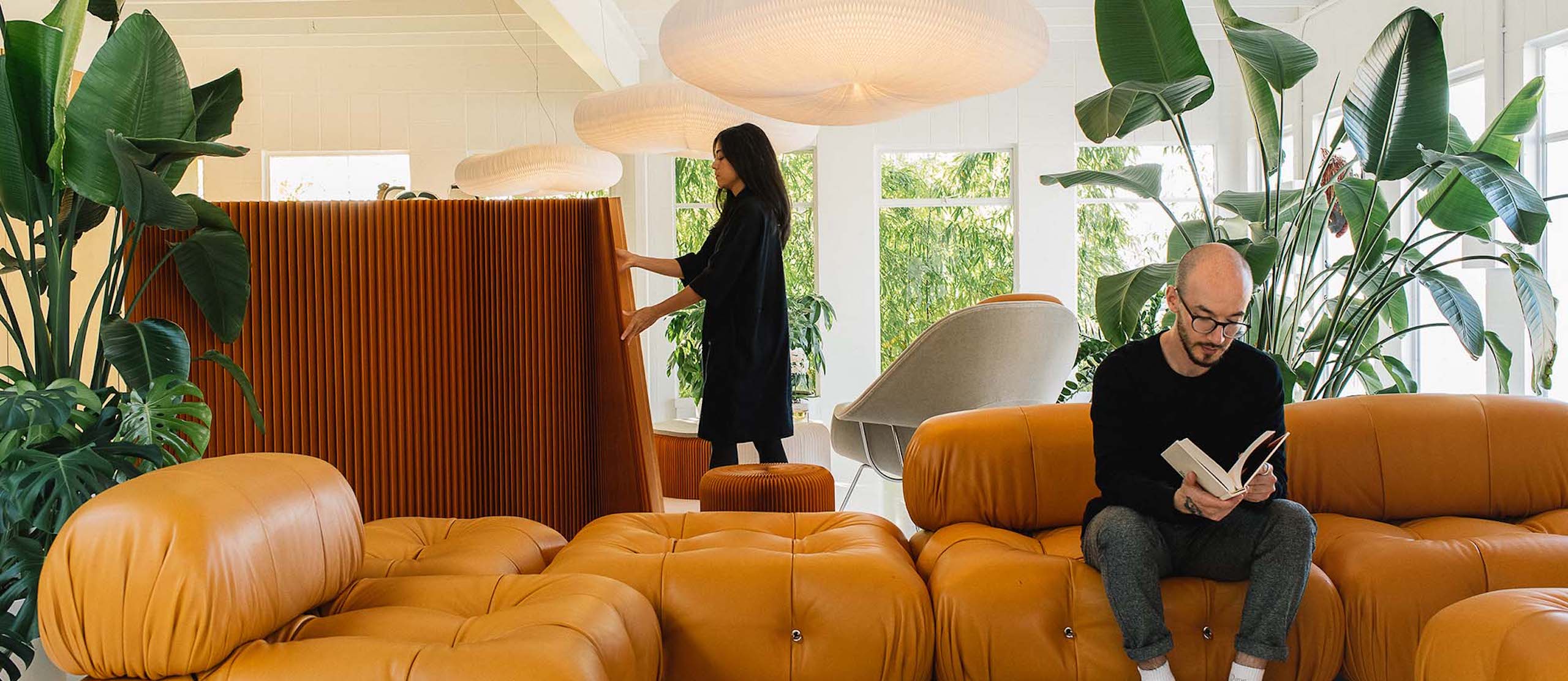 lofts, warehouse conversions, and live/work studios are among the most sought-after accommodations for professionals, executives, and creative types alike. Open floor plans allow adaptability and flexibility as tastes and lifestyles change. However, interior design can be challenging, namely when it comes to separating dining, leisure, work, and living spaces. Subsequently, owners and renters use space partitions to define live + work + play zones using space partitions. The problem is that function comes at the sacrifice of aesthetics or vice versa.
until now.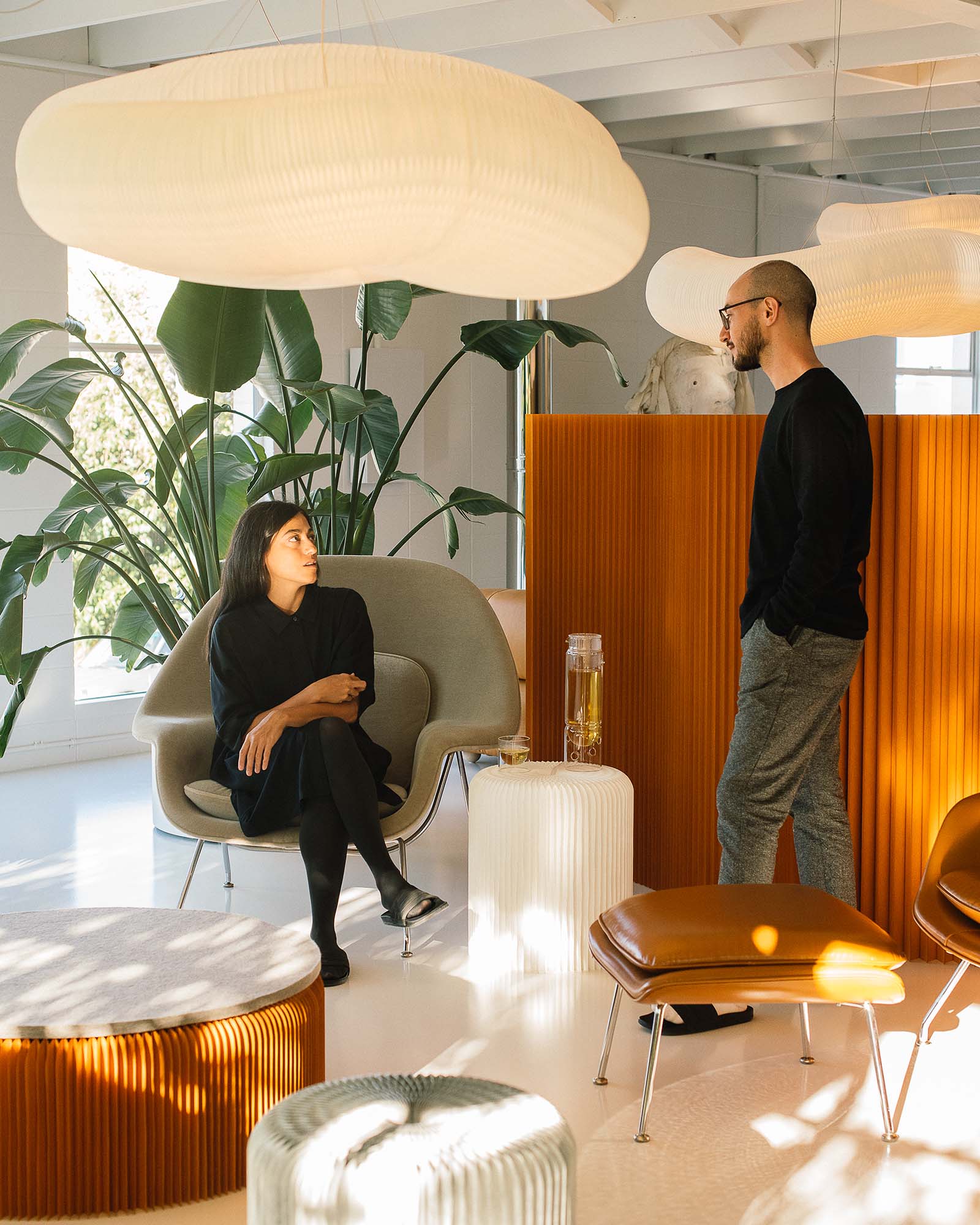 molo has developed innovative solutions for those searching for fashionable and creative room dividers for lofts and related residential spaces.
one of these modular innovations is known as softwall. Manufactured in paper, textile, and wood, softwall is a flexible partition that can be molded and shaped into innumerable curved or linear formations. The paper and textile versions have been designed with patented honeycomb geometry, while the wooden variant comprises bonded sheets. All three interpretations can be sculpted at will and expand up to 15-feet in length. They can be moved and altered easily, allowing loft occupants to adjust, delineate, and create a space as quickly as inspiration strikes. When compressed, they are reduced to the thickness of a substantial novel. You can tuck softwall into a closet or slide it under the bed, where it will lay in wait until you need it again.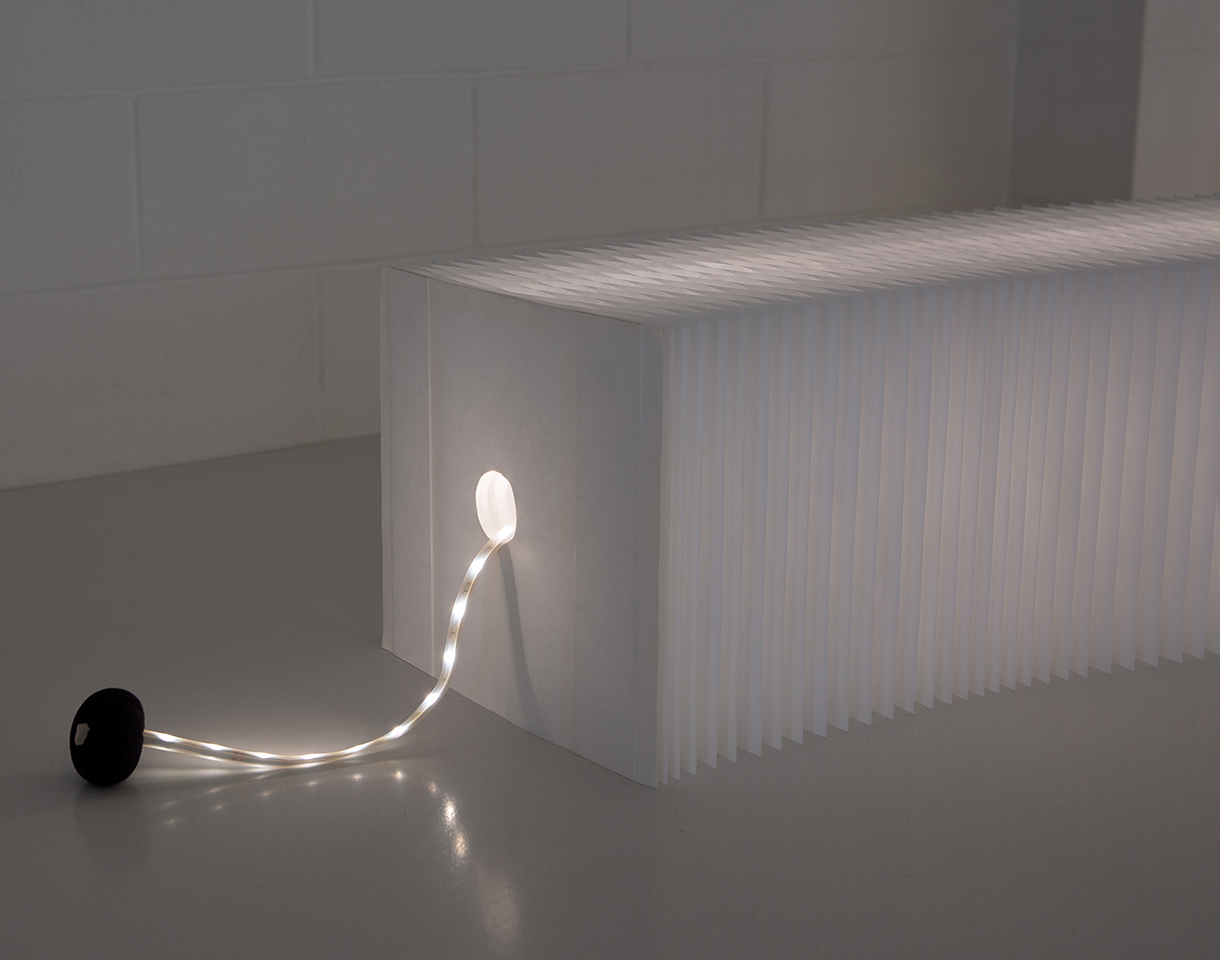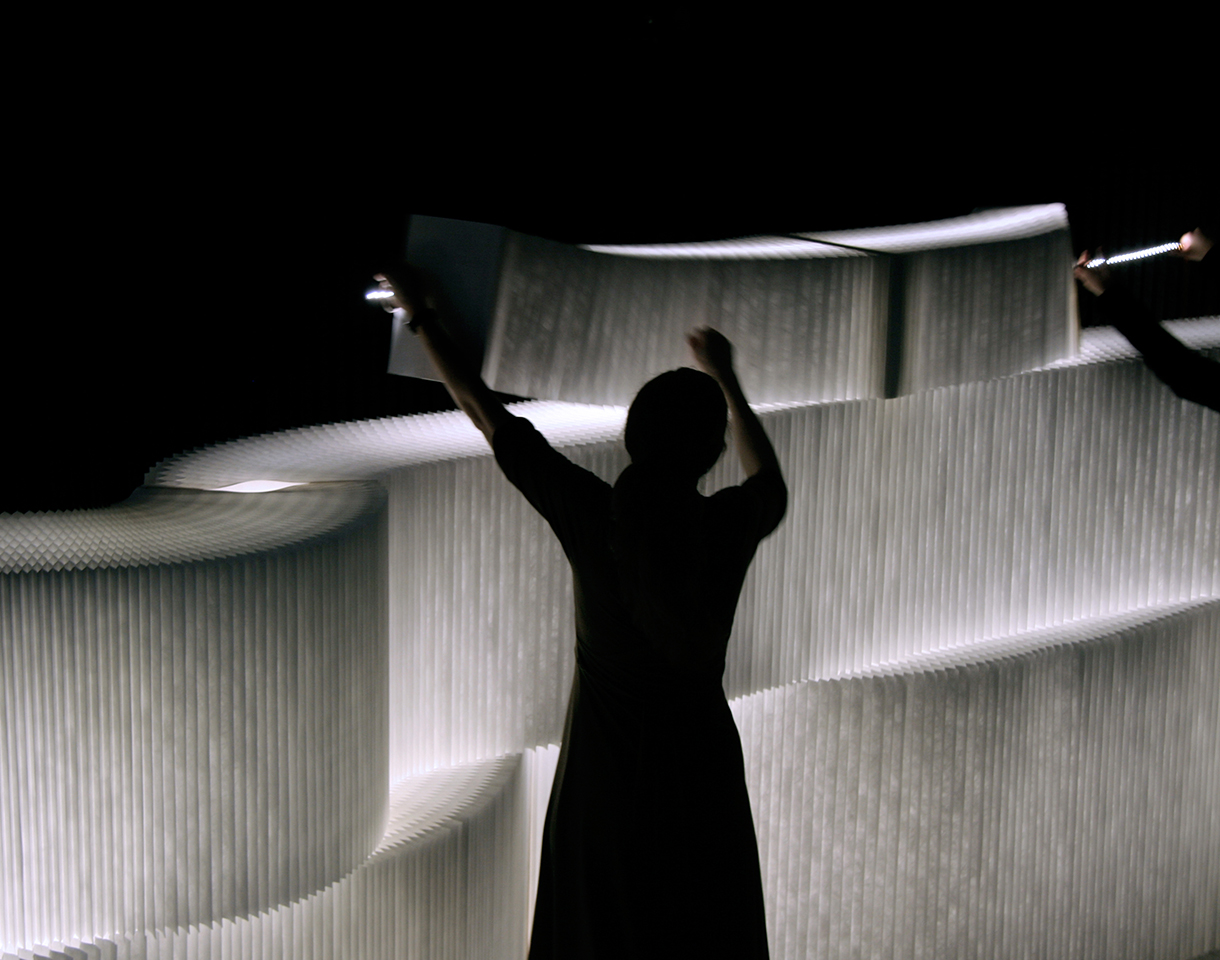 These dividers (available in varying tones) are so visually dazzling that you will want to keep them engaged for aesthetic reasons alone. The latter is particularly true for those who opt for integrated LED ribbons (textile softwall) which facilitate cozy spaces in the evening and wee hours of the night. Further, your intimate spaces will feel even more so thanks to the acoustic properties of softwall. Noise from beyond the barrier is better kept at bay when compared to traditional partitions.
molo's paper, textile, and wood softblock also offer all of the flexible space dividing benefits of softwall, but with an added functional advantage. Our softblock dividers work double-time as platforms for displaying books, flowers, ornamental wares, and more. Stacked and positioned just right, you may create a stepped terrace within your loft. The patented design of softblock presents dwellers with many creative opportunities within an open space.