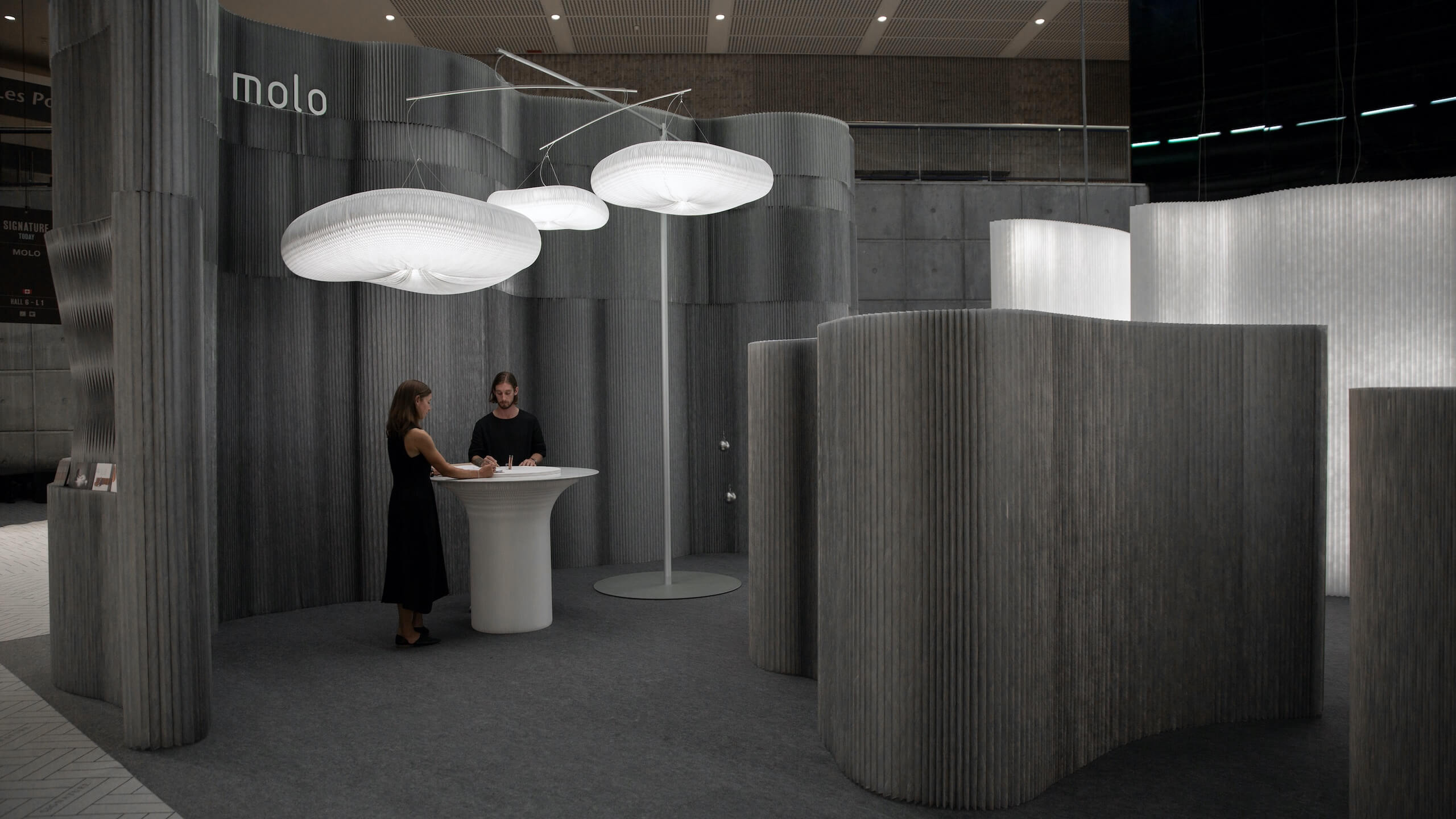 trade shows and exhibitions can be a tremendous marketing channel for launching new products. They allow companies to create a buzz and catalyze media coverage to capture the attention of buyers from around the world. The challenge, however, is to get noticed amidst the white noise created by the lattice of other exhibitors in attendance. Vendors often presume that their products' visuals and value propositions will do the talking, but that is indeed a lofty ambition.
instead, brands are asked to reimagine their exhibits' aesthetic and functional aspects. When discussing the importance of image-maintenance effects of trade show participation, Harvard Business Review states:
"The term certainly relates to a company's exhibit and its personnel at important trade shows compared with both previous exhibits and its competitors' efforts. As one chief executive put it to me, 'We have to be here to convince our customers and prospects that we are a large, solid, stable force in the industry. That means this big booth, chrome, and plush carpets. If we didn't come here, or came and stood on a single linoleum square handing out suckers, people rightly would wonder if we were in trouble.'" (hbr)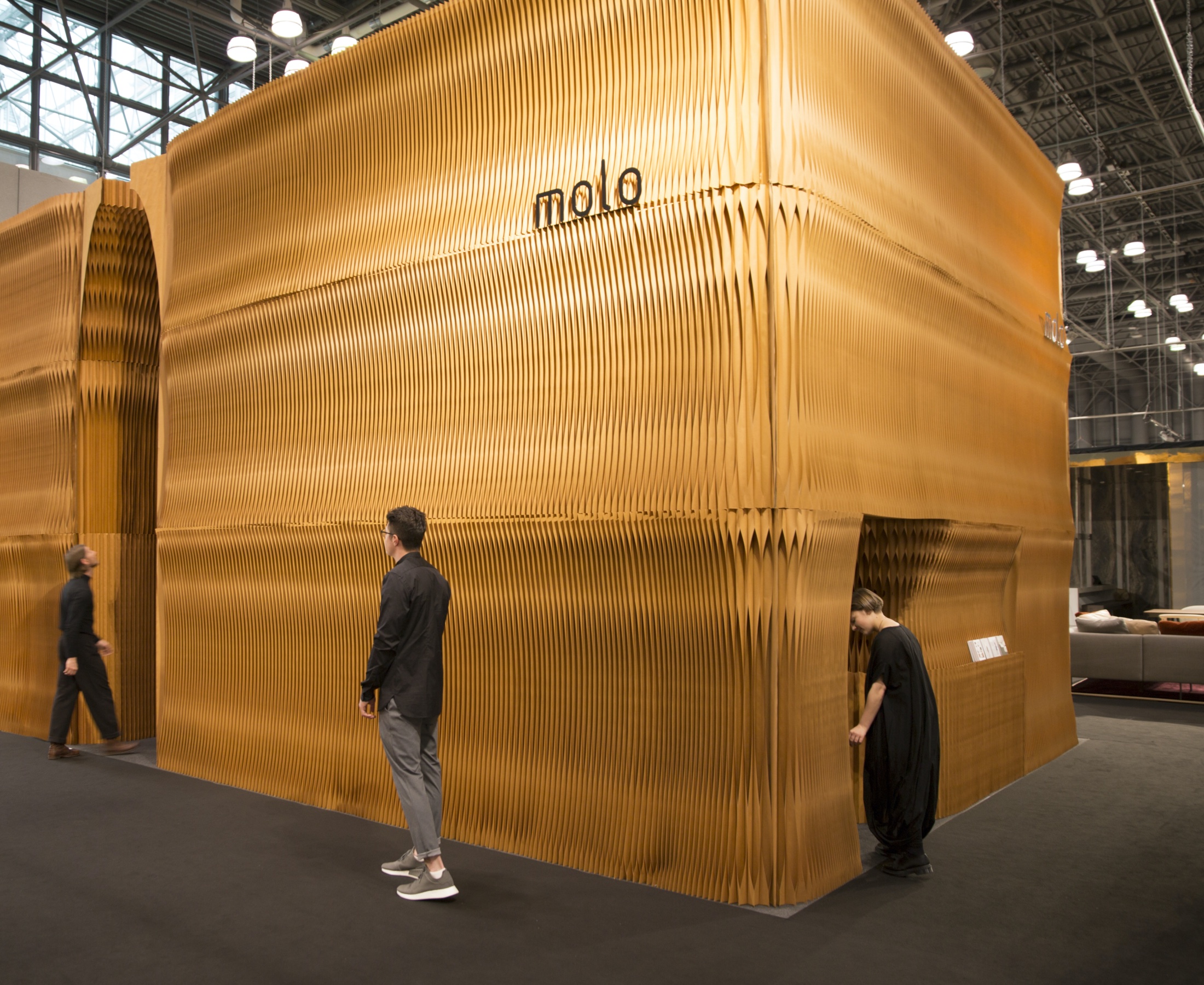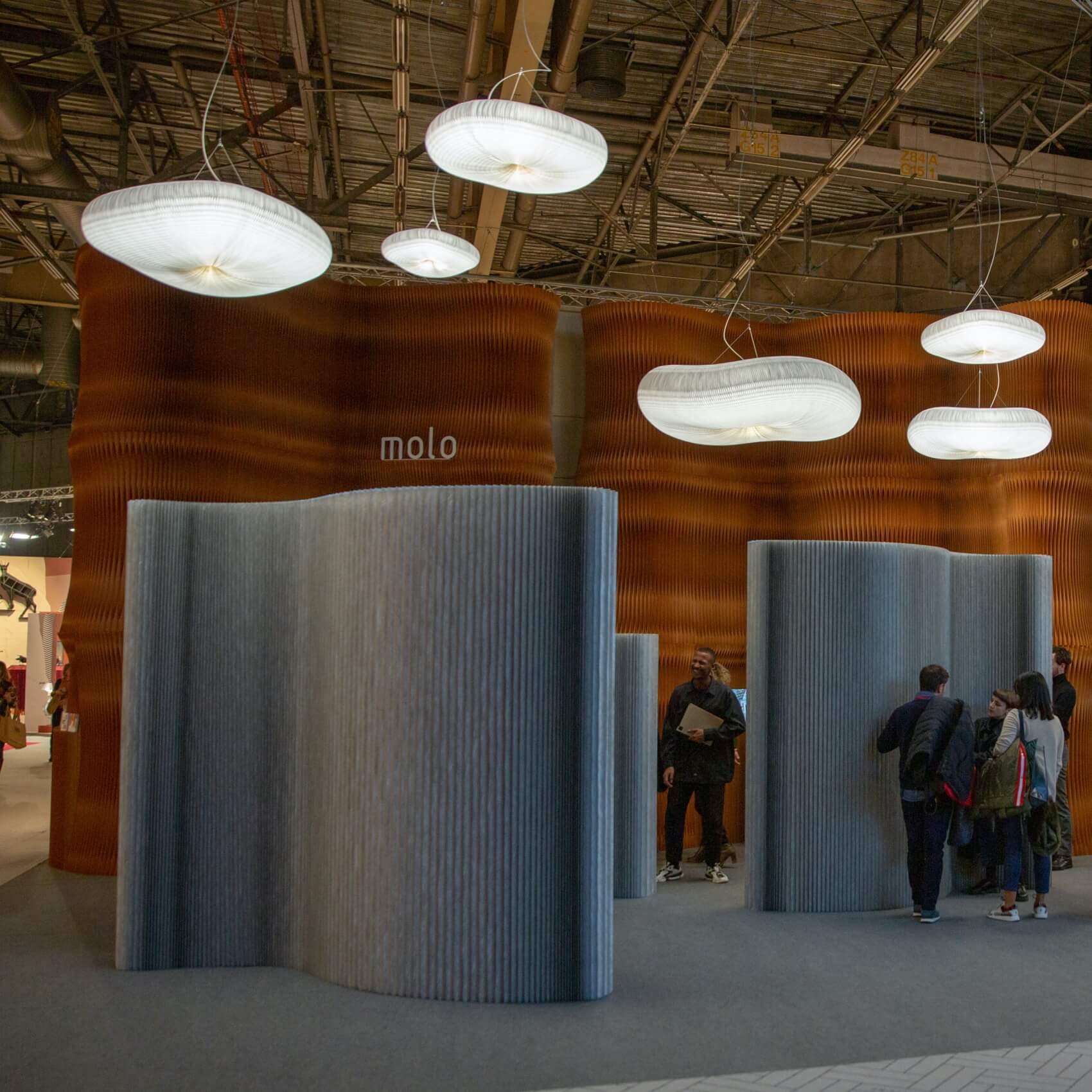 of course, big booths, shiny chrome, and plush carpets no longer cut it. The evolution of consumer expectations demands that product launch exhibits pull out all stops. They think they've seen it all. Show them otherwise by dazzling their senses in every sense imaginable. How to accomplish this task?
introduce molo movable walls and space dividers.
for one, our softwall and softblock space partitions are visually arresting. The manner in which the movable walls can be shaped in any curved or linear formation is balletic. Each divider is made with layers of paper or textile material and is structured with a flexible honeycomb geometry. It extends up to 15-feet (and any length in between) and may connect to one another via magnetic end panels.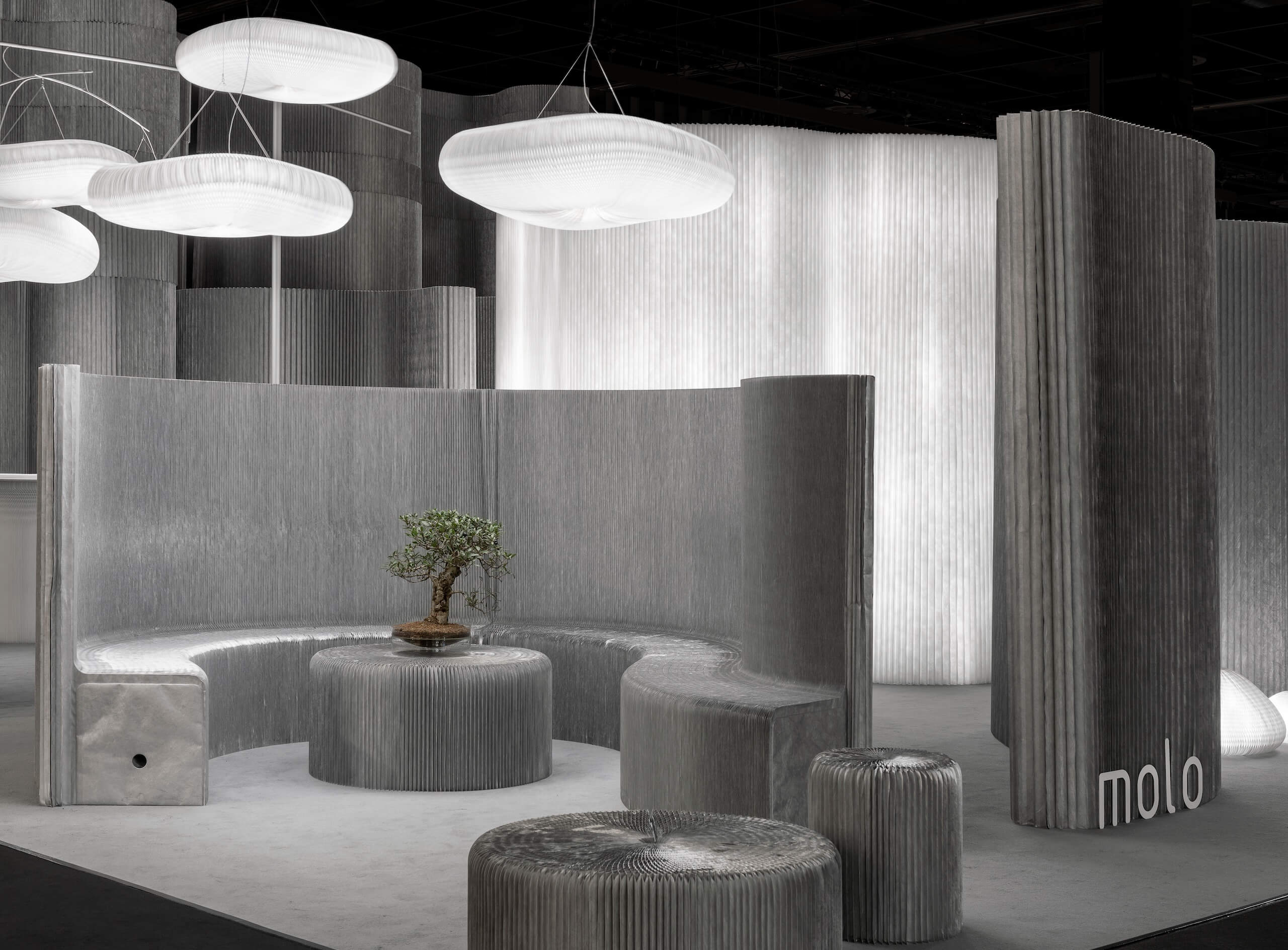 create product backdrops and meeting spaces
softwall can be leveraged to create product backdrops and delineate meeting spaces where sales staff and prospective buyers can have private discussions.
on that note, the acoustic partition can absorb sound to establish privacy and enhance engagement between personnel and curious minds.
when integrated with LED ribbons which wind through the honeycomb cells, exhibitors transform their textile softwall into an expressive and luminous space divider.
click the link to launch the virtual tour of molo's exhibit space dividers featured at IMM 2020 - virtual tour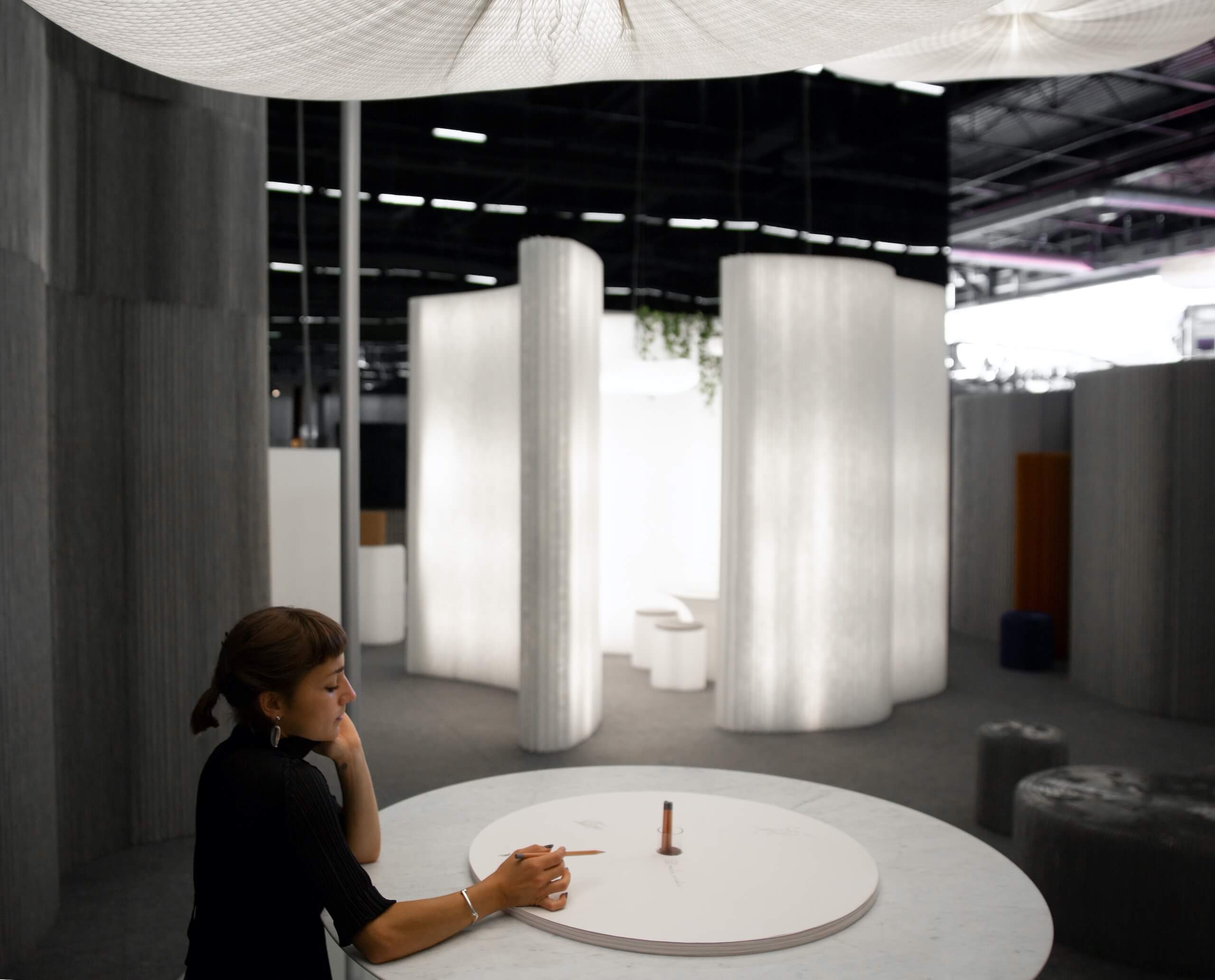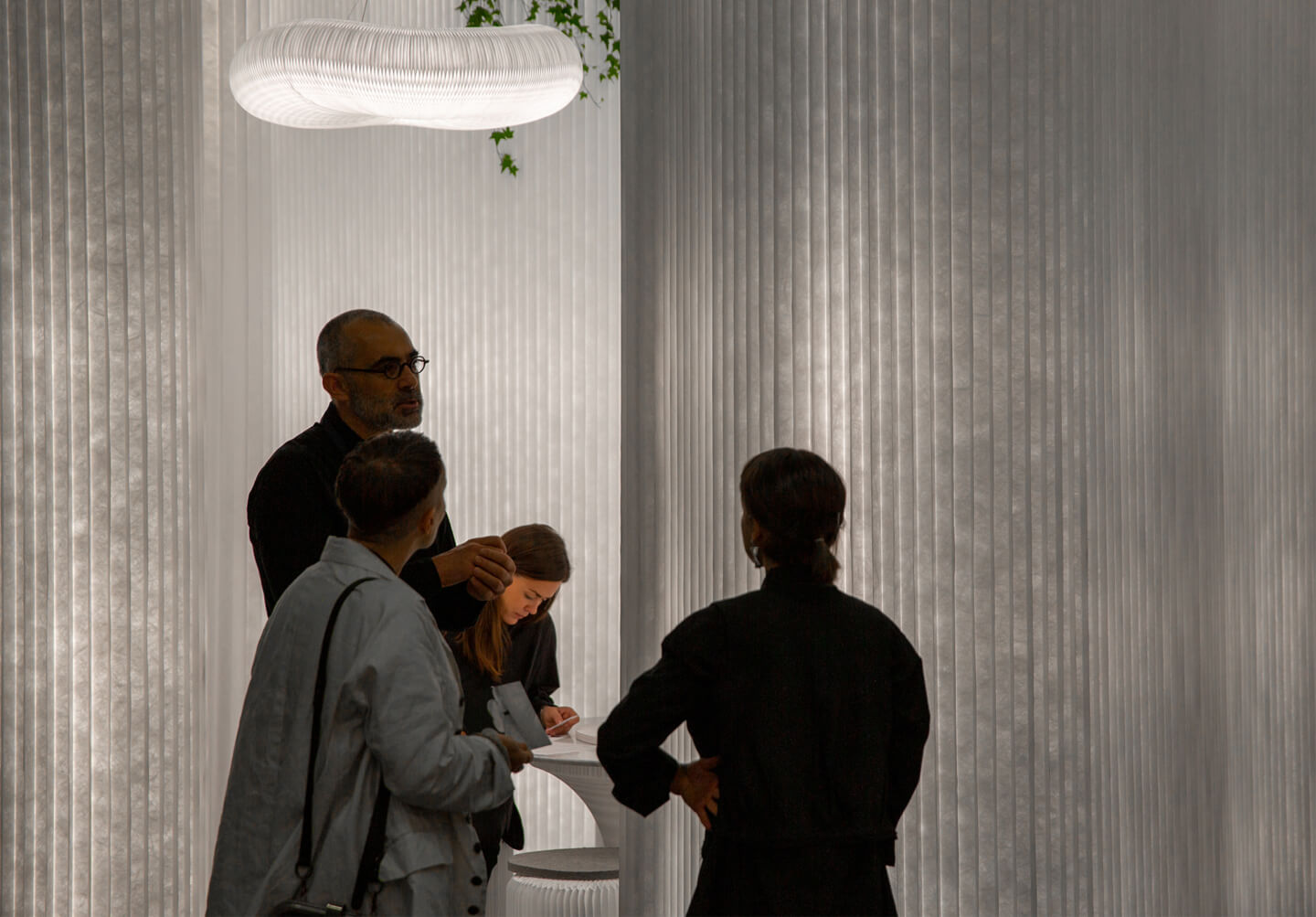 maison & objet trade fair · Paris
to complement softwall, exhibitors find inspiration for showcasing their products.
like our movable walls, molo paper and textile softblock can be stretched and connected magnetically.
what's more, softblocks can also be stacked. Exhibitors may create a series of short and tall, richly textured space partitions. Furthermore, softblock can be employed to display products, illuminating them via the LED ribbon system.
the ultimate in portability
another functional benefit is portability. When the time arrives to take down the exhibit, each folding wall and block compresses to the thickness of a good novel. This feature allows for seamless removal, transport, and storage until the divider is called to duty again.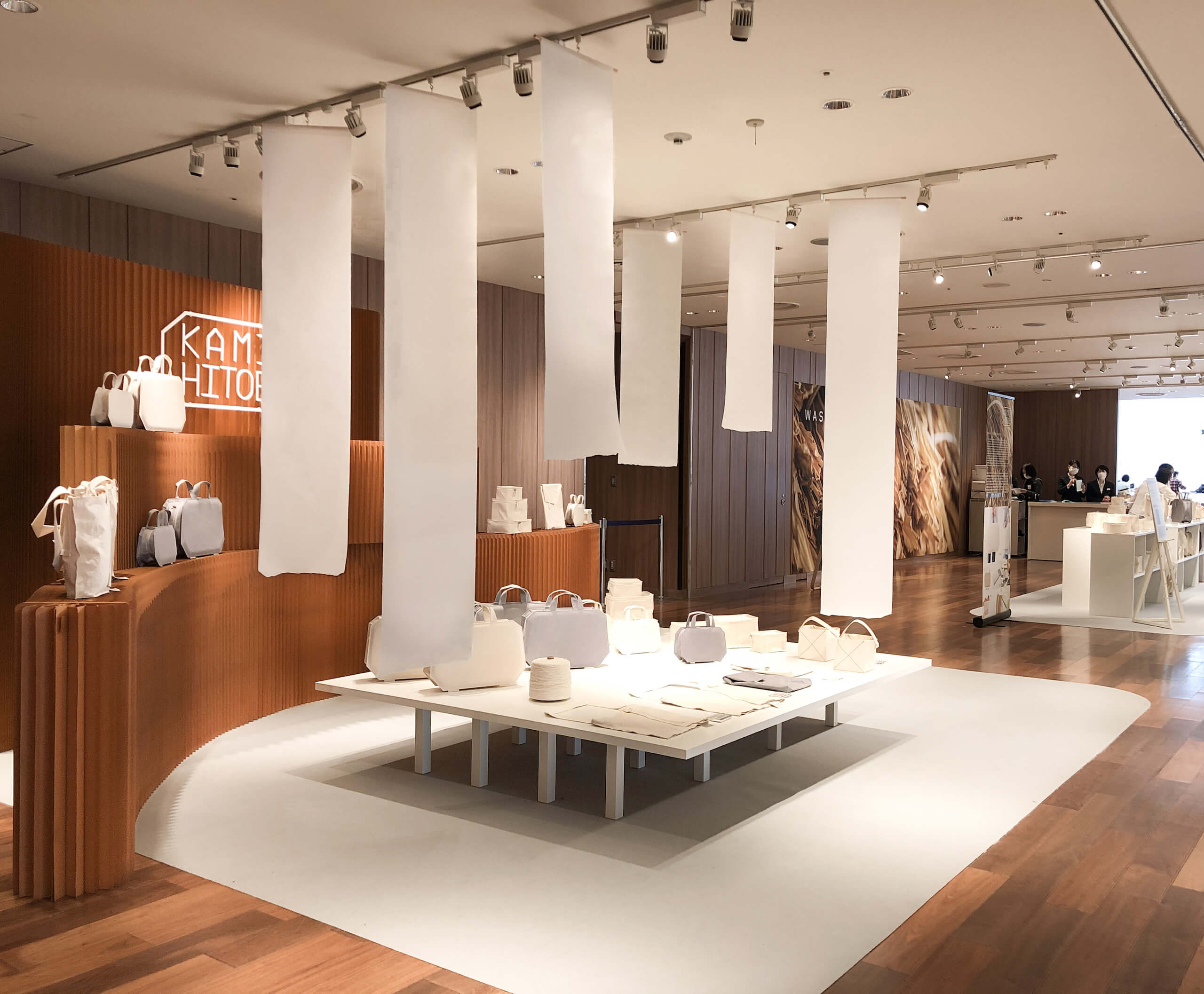 explore the possibilities of molo space dividers for your product launch + trade show exhibit