molo design studio's movable walls have been wielded as striking backdrops in art galleries and museums around the world (over 100 in fact). Beyond this application of our innovative space partitions, institutions which care for items of historical, scientific, artistic, and cultural interest have also called upon molo to uplift exhibits. This is meant in a proverbial and literal sense.
how is this accomplished? Through the use of other designs found within the annals of our soft collection.
for one, the very same patented honeycomb geometric design and soft material that composes our movable walls is also evident within paper + textile softblock. Although softblock is generally sought after for its space-dividing aptitude, it is also handily used as display fixtures for artisan collections and museum pieces.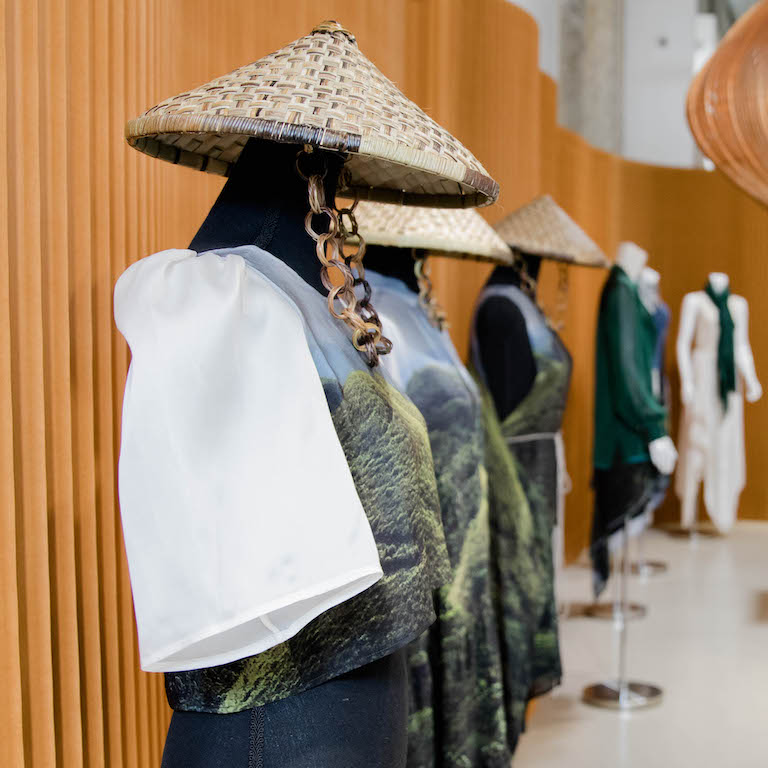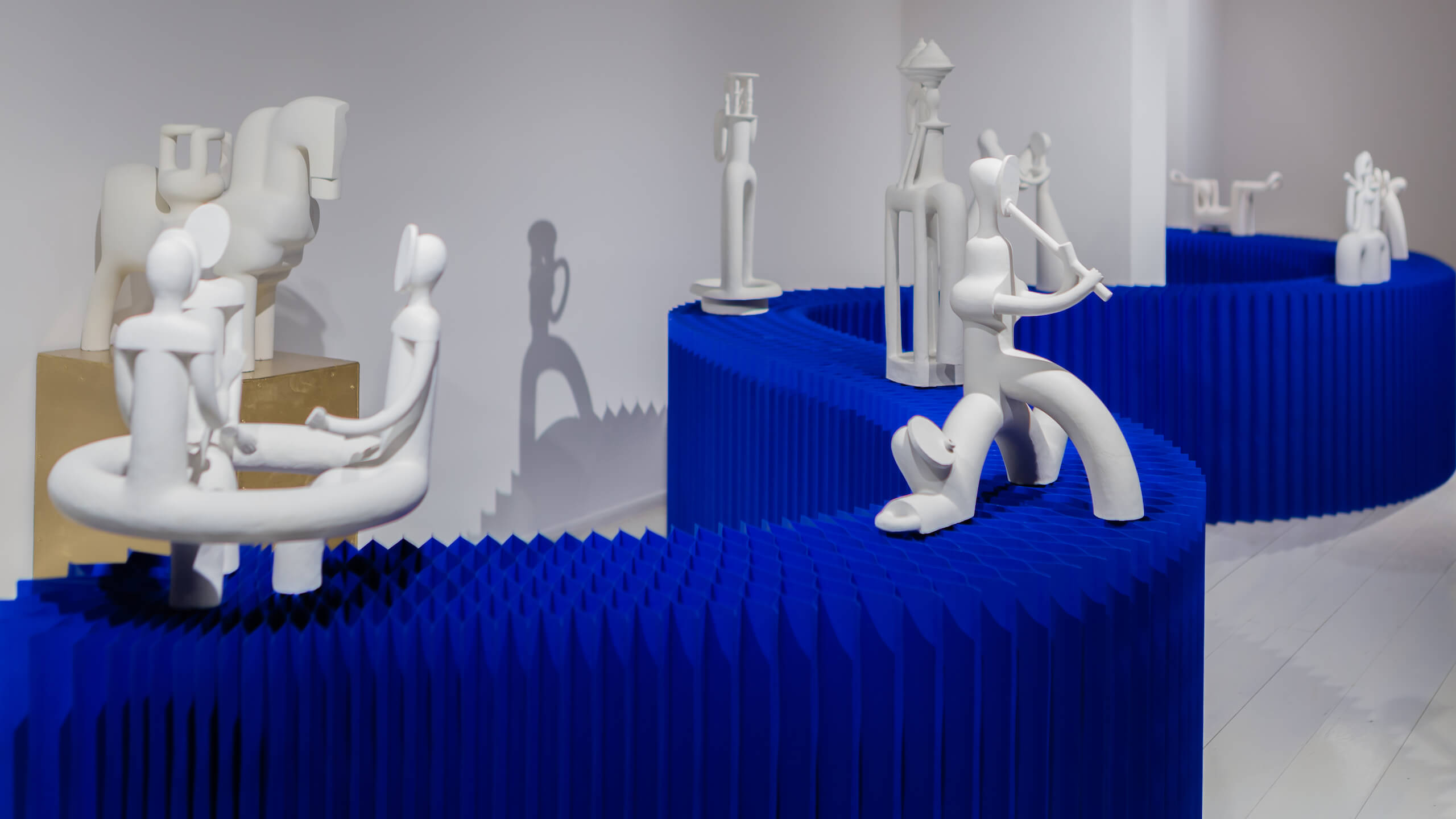 overseers appreciate the malleable nature of softblock, as it can be molded and spaced into any curved or linear formation. Moreover, softblock features magnetic end panels that connect to one another. This display invention can hug walls, columns, and any other construct found within a gallery or museum. It can be situated to slither across a bare or mosaic floor to a wondrous effect. When exhibit items are placed upon it, a winding softblock carries patrons on an elegant journey of discovery.
while lightweight and easy to move, softblock is sturdy once positioned in place, allowing curators to showcase items with confidence. And with respect to showcasing, integrated LED ribbons for textile softblock can be used to illuminate pieces as desired.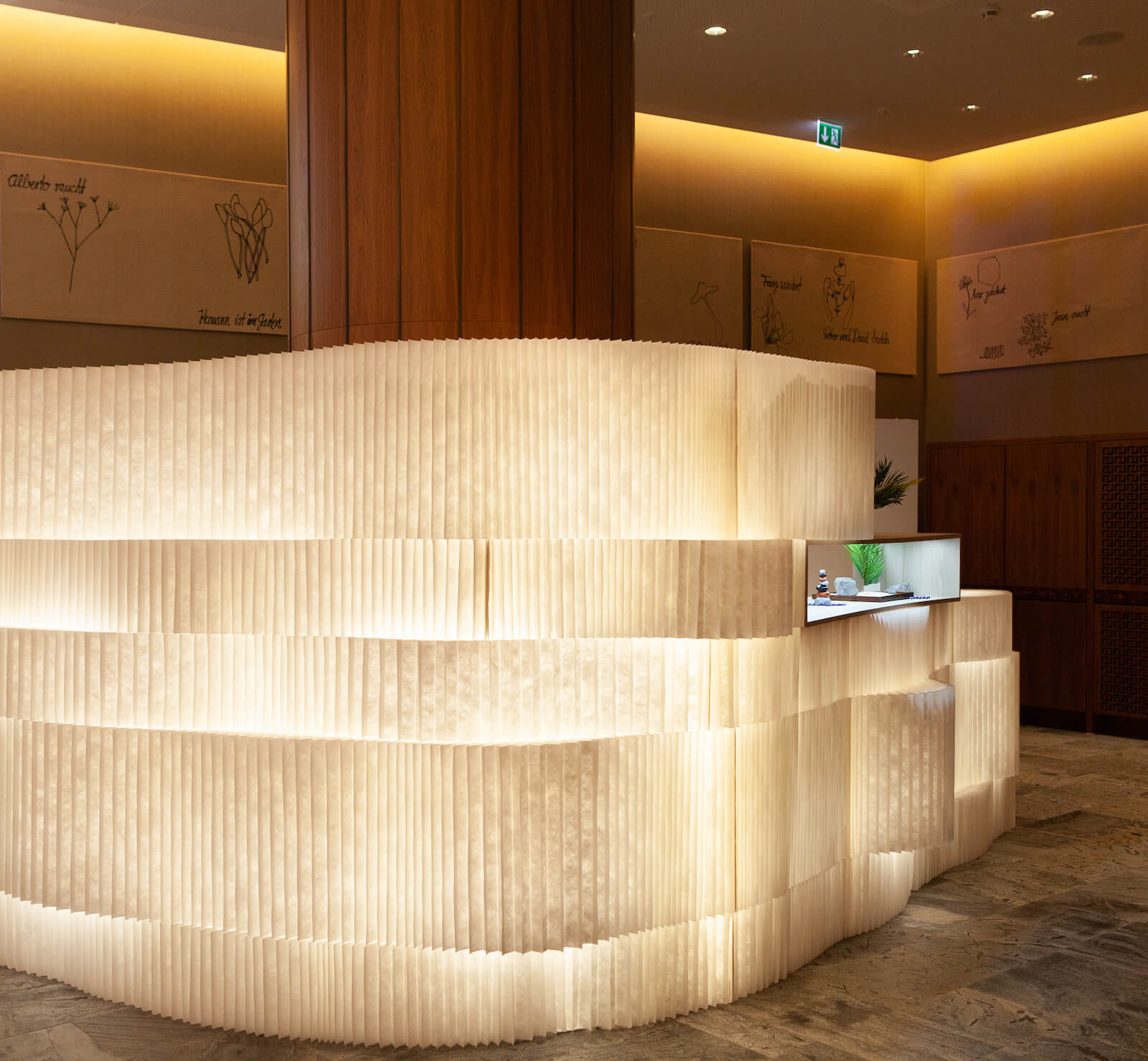 analogous to how softblock space partitions can be reimagined for use as gallery and museum exhibit fixtures, so to can our paper + textile seating solutions. softseating paper furniture unfurls into a compact paper stool, table, or paper bench that may transform into perches for exhibit items. Objects can be placed upon them in display cubes, or stand on their own with a wool felt pad to provide added support.
as with all products within the molo soft collection, softseating can be folded back into the size of a book for an easy transition, transport, and storage as exhibits change. Within a museum and gallery setting, molo softseating works as an idyllic display concept, but may also be considered as a part of an exhibit. This is no exaggeration, as paper softseating is a part of the Museum of Modern Art's permanent collection.