the proliferation of the home office environment persists well after much of the traditional workforce has returned to the constraints of their commercial spaces. Many of you have taken the past two years' events to start your own enterprises. Others have the flexibility to split their time between working remotely and the brick-and-mortar which employs them. Whatever the case may be, many are looking to optimize an area within their home to accommodate work without infringing on the space that is supposed to offer comfort and relaxation. It's easy to fashion an agreeable workstation, but securing storage for documents, product samples, and small assets has been challenging. Very rarely do aesthetics and function meet when it comes to conveniently storing home office supplies.
enter molo paper and textile thinwall.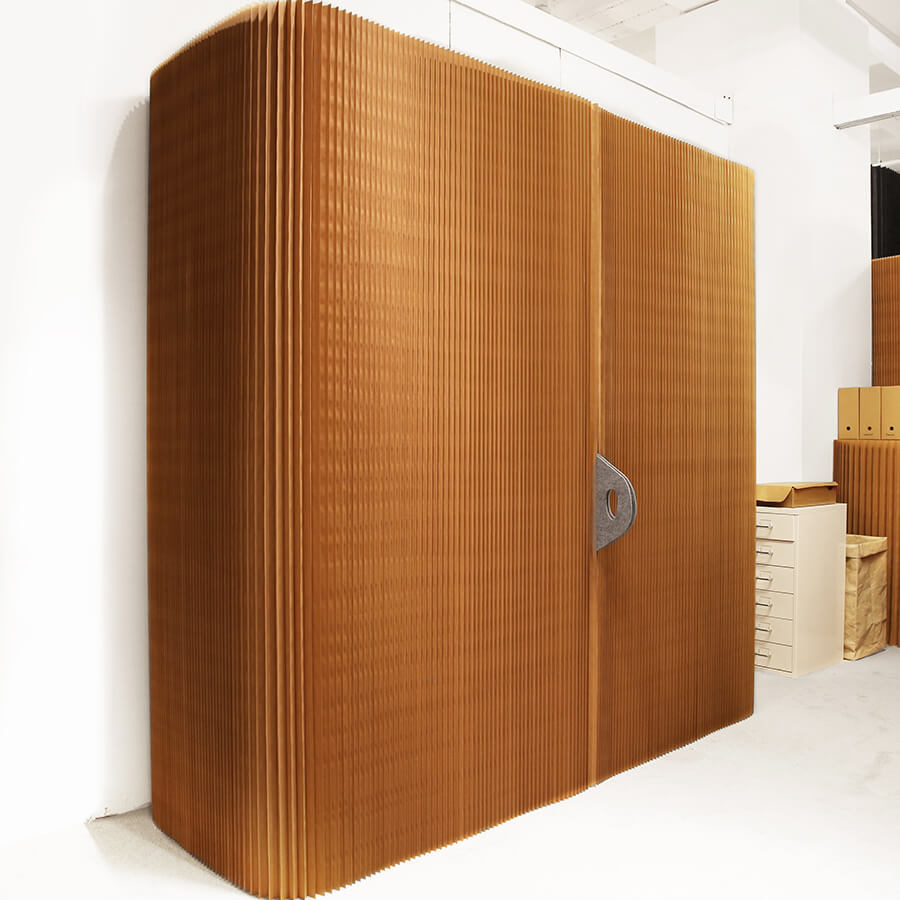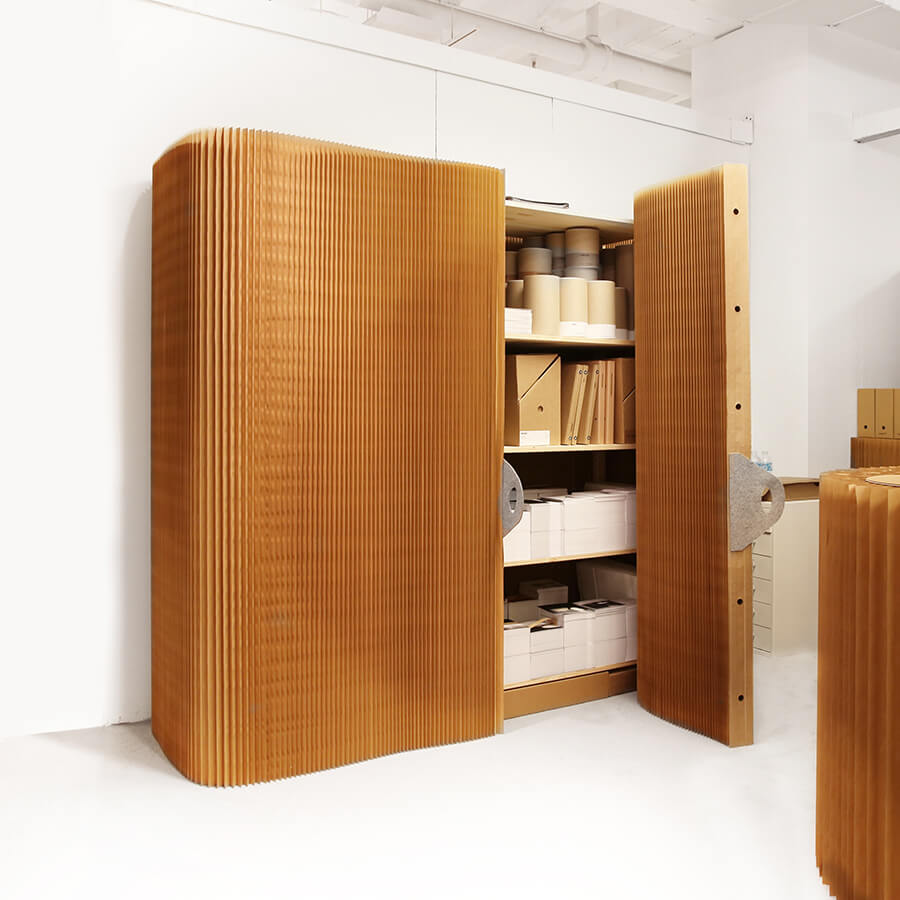 thinwall: unique solutions for office cabinets, storage and room decor
apt to the name, thinwall allows you to leverage the walls of your room as a place to prop up a cabinet. Further, it negates the need to search (successfully or unsuccessfully) for the perfect bureau to quarter supplies that is equally harmonious with your room decor. With thinwall, you can enjoy the storage benefits of practically any cabinet while encasing it within a visually appealing embrace. The malleable installation measures only 3.5 inches wide, reaches 6 feet tall, and is adjustable in length, stretching up to 11.5 feet long. As a result, thinwall serves as a flexible wrap for all types of shelving units and storage areas.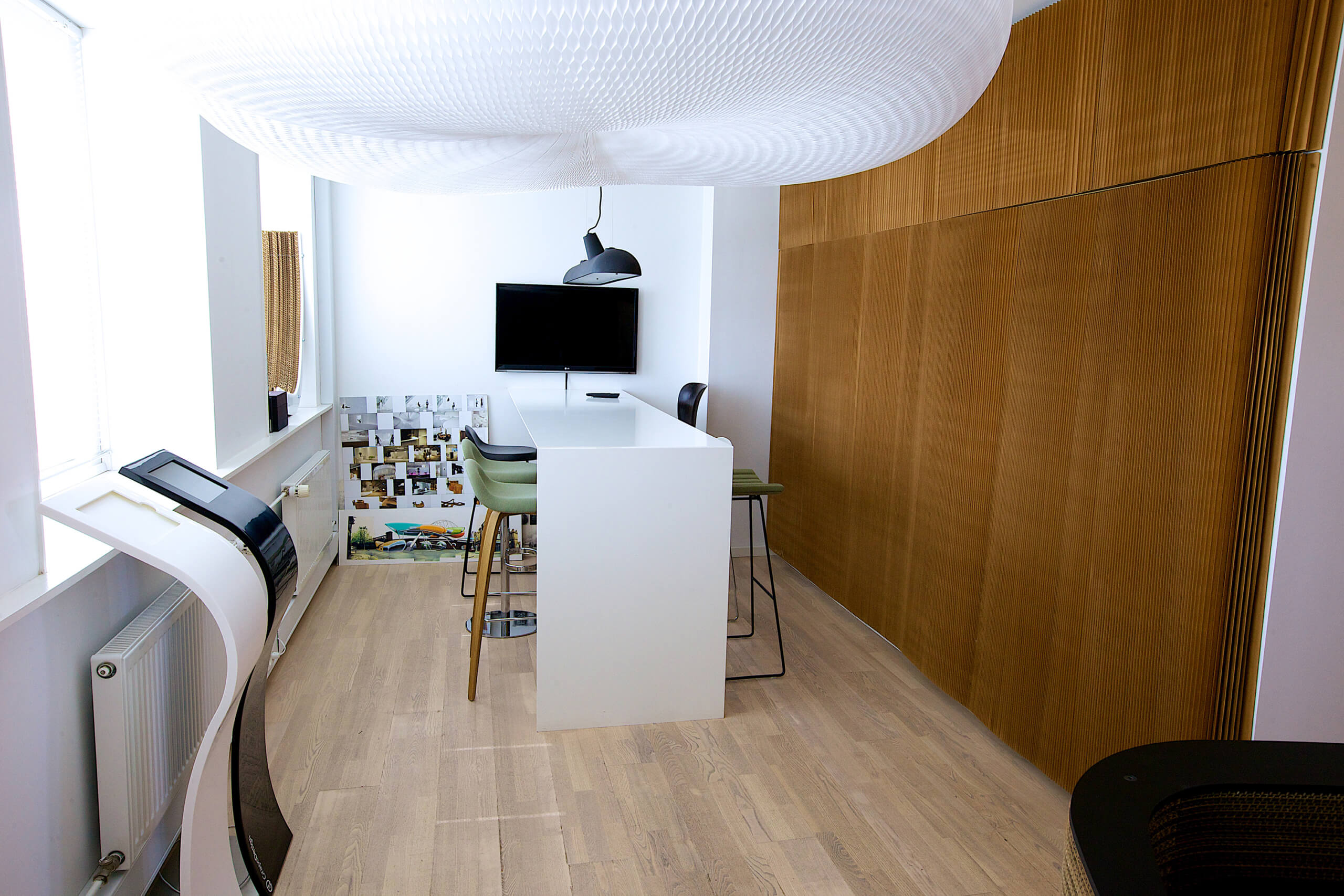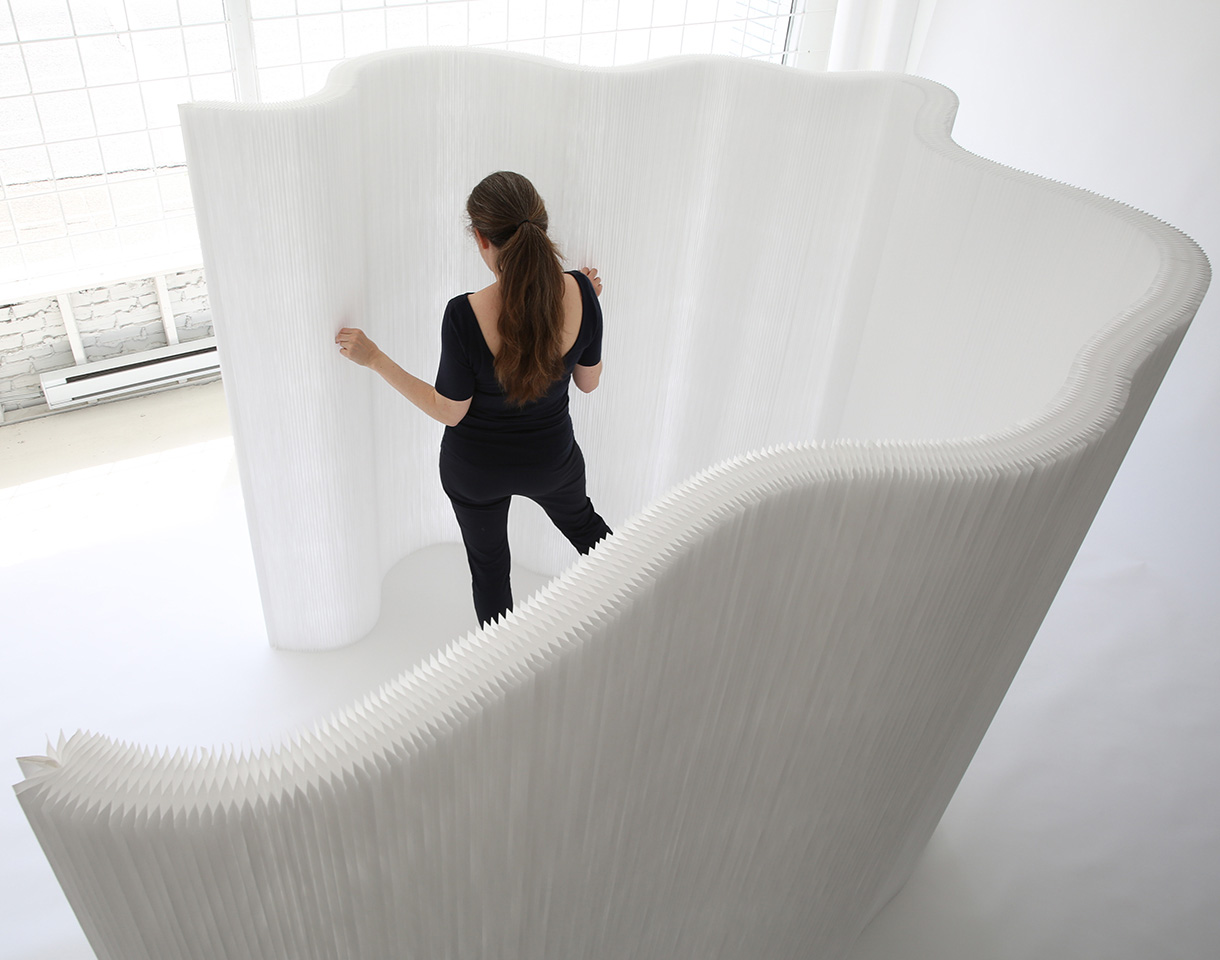 the sculptural nature of thinwall permits it to fit the interior design of your home office. Moreover, your space will also appreciate that it comes in brown, black, blue (paper version) and white (textile version). Furthermore, the textile version can be backlit with a flexible LED ribbon to transform the enclosure into a delightful light fixture. Collectively these features can help transform a workspace into an after "office hours" place where you can enjoy a good book, glass of wine, or snifter of single malt whisky. And on that leisurely note, thinwall's ability to fully wrap and hide the wall storage unit allows you to convert the room into a space for entertaining if needed in a pinch. Its honeycomb geometry also enables thinwall to be folded into the thickness of a book and tucked into a closet should you desire to wheel away your cabinet.