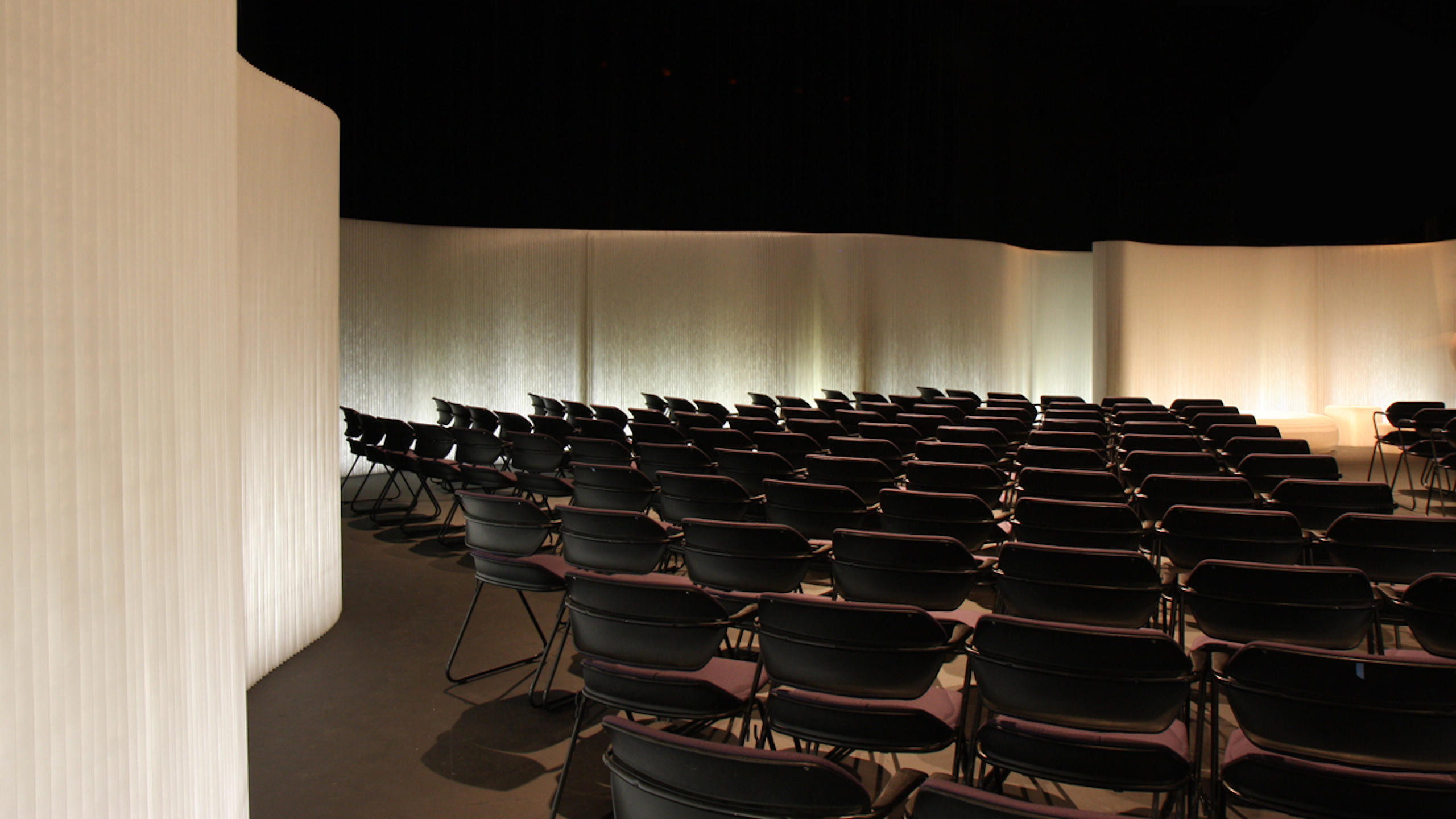 ballrooms within upscale hotels and similar venues are routinely faced with the challenge of reinventing an expansive space to accommodate varying events perpetually. These large and luxurious chambers are reserved for weddings, unveilings, conferences, and more. While planners and promoters may bring in necessary apparatus and accompaniments, host facilities such as yours intend to provide as much as possible. Doing so is a value proposition that ensures repeat business and bookings. While warehousing a diversity of furnishings and decor is reasonable enough, interchangeable space partitions have eluded you thus far, … until now.
while enlisted within commercial spaces, residences, theatres, fine dining establishments, and more, it's as if molo space partitions were destined for the ballroom floor and ceiling.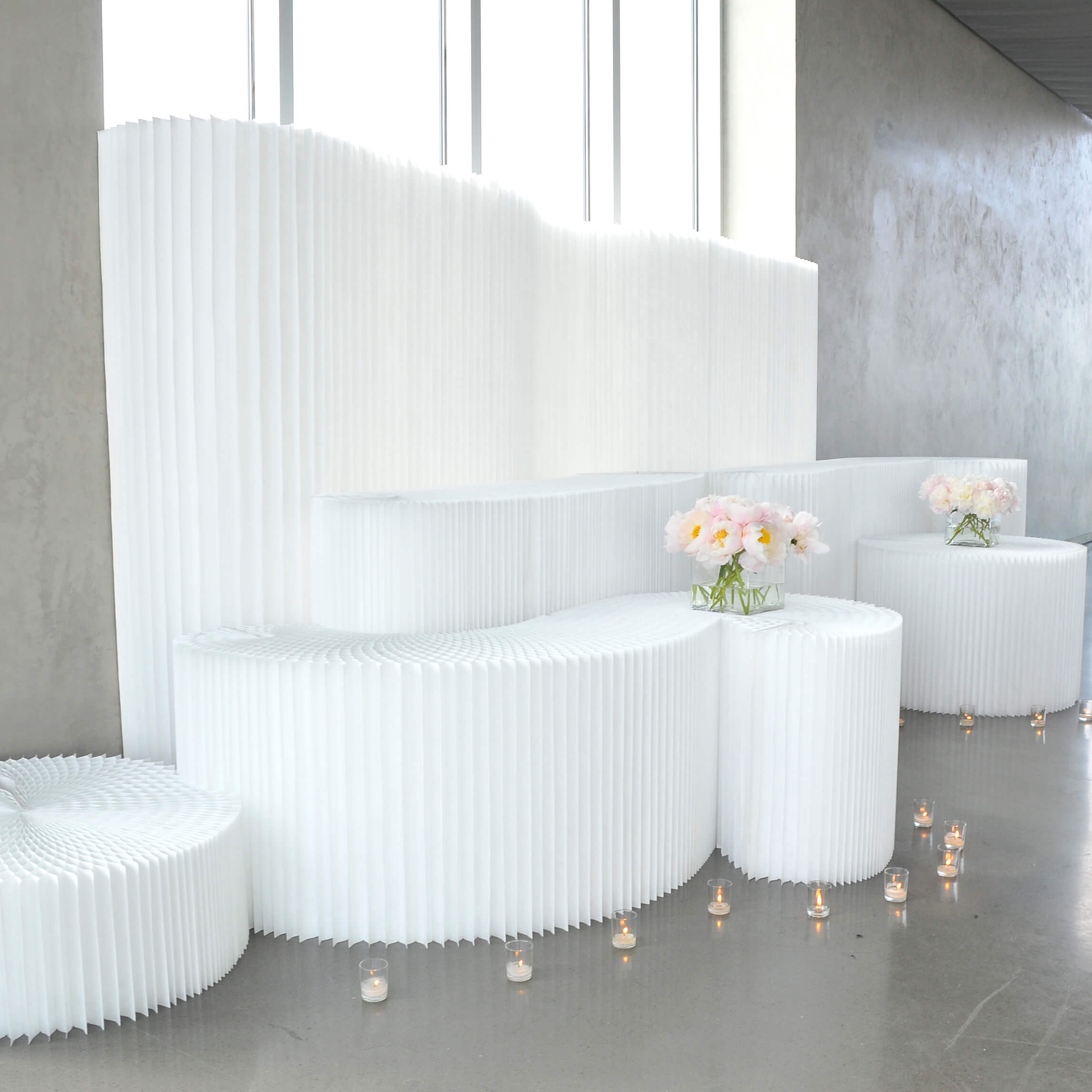 our elegant paper, textile, and wooden dividers expand up to 15 feet, with honeycomb geometry (paper/textile) and bonded sheets (wooden) that allow them to be shaped in any curved or linear formation. This malleable design and organic flow fit in exquisitely as a backdrop to dancing brides, impassioned speeches, and all sorts of performances. And in an unexpected twist, you'll be pleased to know that the audible integrity of your ballroom is protected due to the acoustic properties of molo partitions. When integrated with LED ribbons (paper and textile products), your ballroom will illuminate with an unmatched touch of class.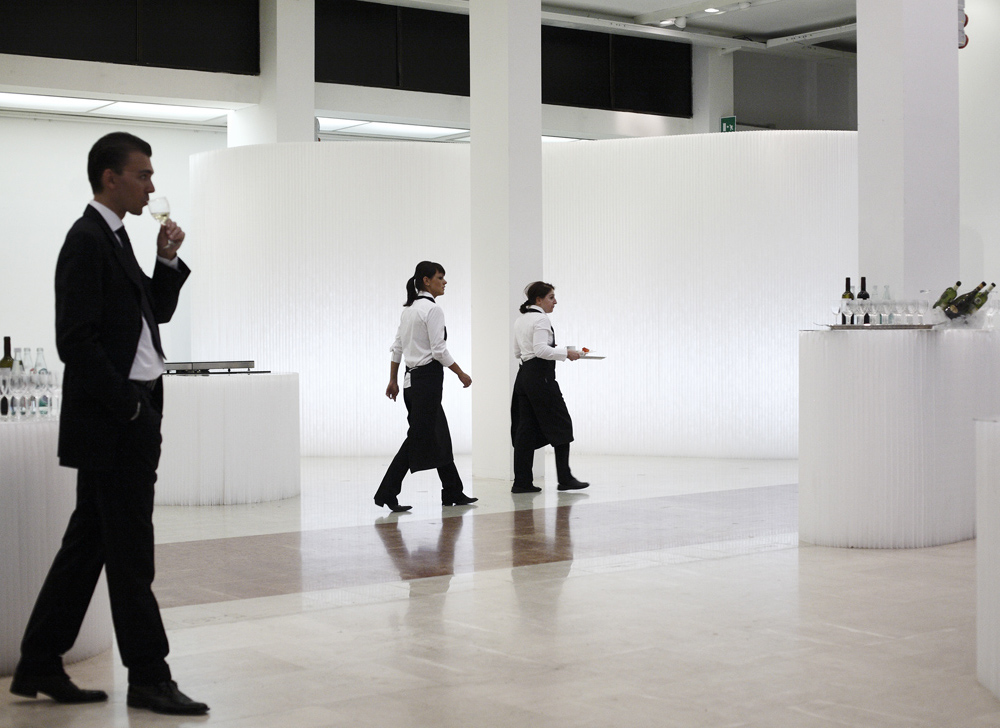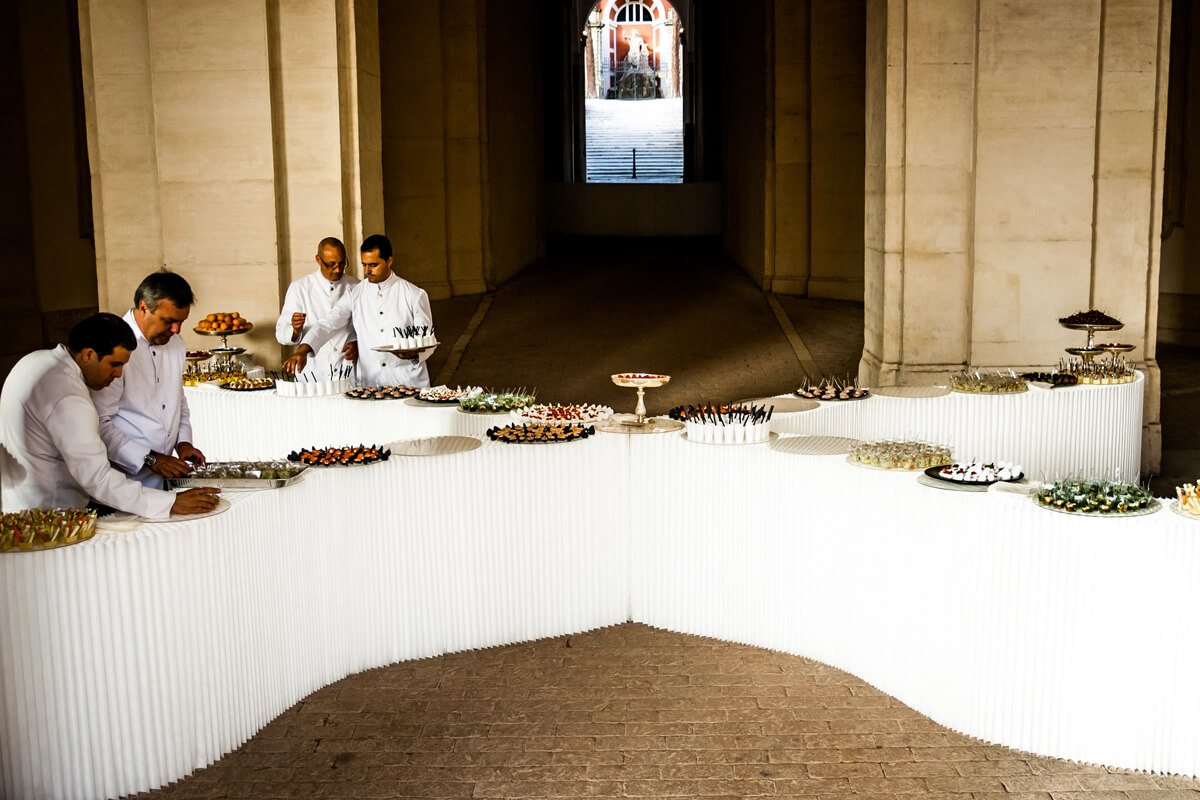 in a ballroom setting, molo's paper + textile modular room dividers can be reshaped, stacked, and repurposed as display shelving or serving stations. Furthermore, all molo partitions can be connected via magnetic end panels. A long sculptural installation may camber through a large hall to create the desired effect.
another exciting innovation that warrants inclusion within your space is our suspended softwall luminaries. We have applied the same patented design to our standing partitions and elevated them to the heavens. Create suspense in your ballroom with hanging dividers that may be affixed to rafters and other ceiling constructs. This allows you to introduce a completely new look and feel, and further delineate space within a large area without taking up the floor.