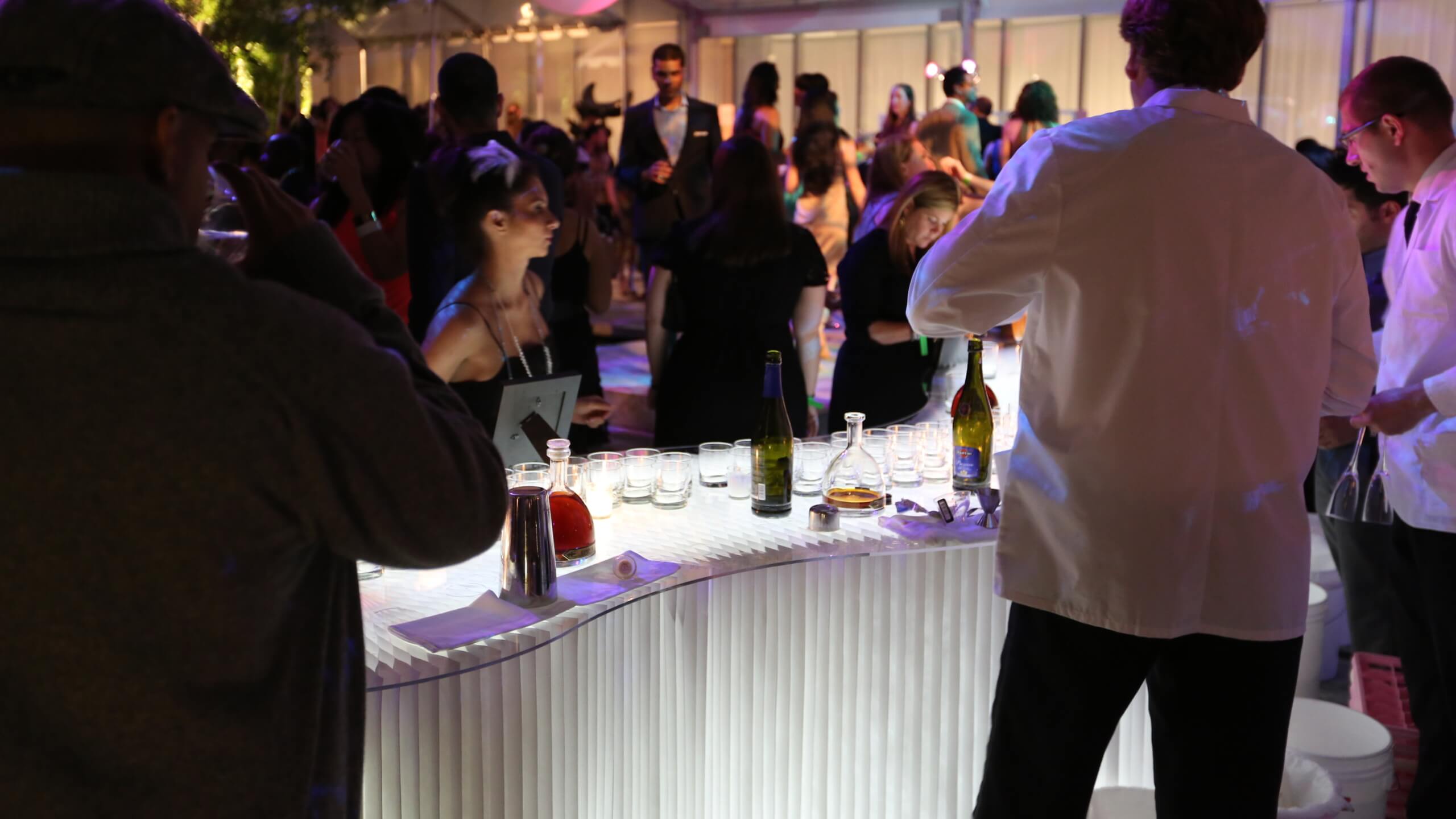 the holiday season will soon be upon us. Your mind is already in the throes of how to prepare your space for the number of cocktail parties and gatherings to come. While you enjoy playing host, you hope to mitigate the disruption that comes with turning your home into a vessel for socials. You don't want to reorganize furnishings and undertake room conversions just to make your interior space more accommodating to guests. What can be done beyond hiring an expert party planner to manage the seemingly endless carousel of seasonal festivities?
molo has introduced a series of design innovations that include space partitions, wall liners, enclosures, and inspired lighting and seating solutions that will make your seasonal gatherings the talk of the town. And on your own terms.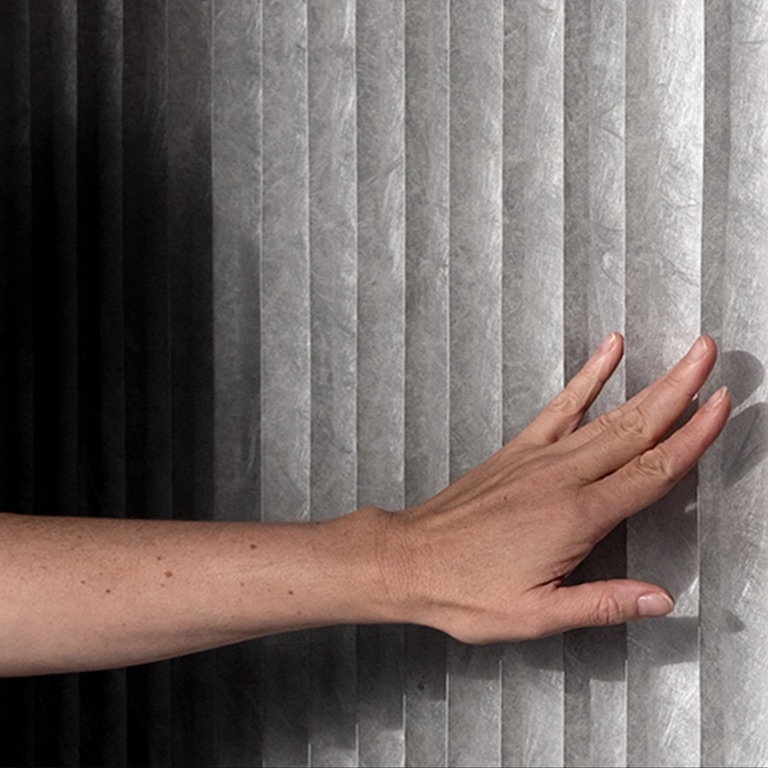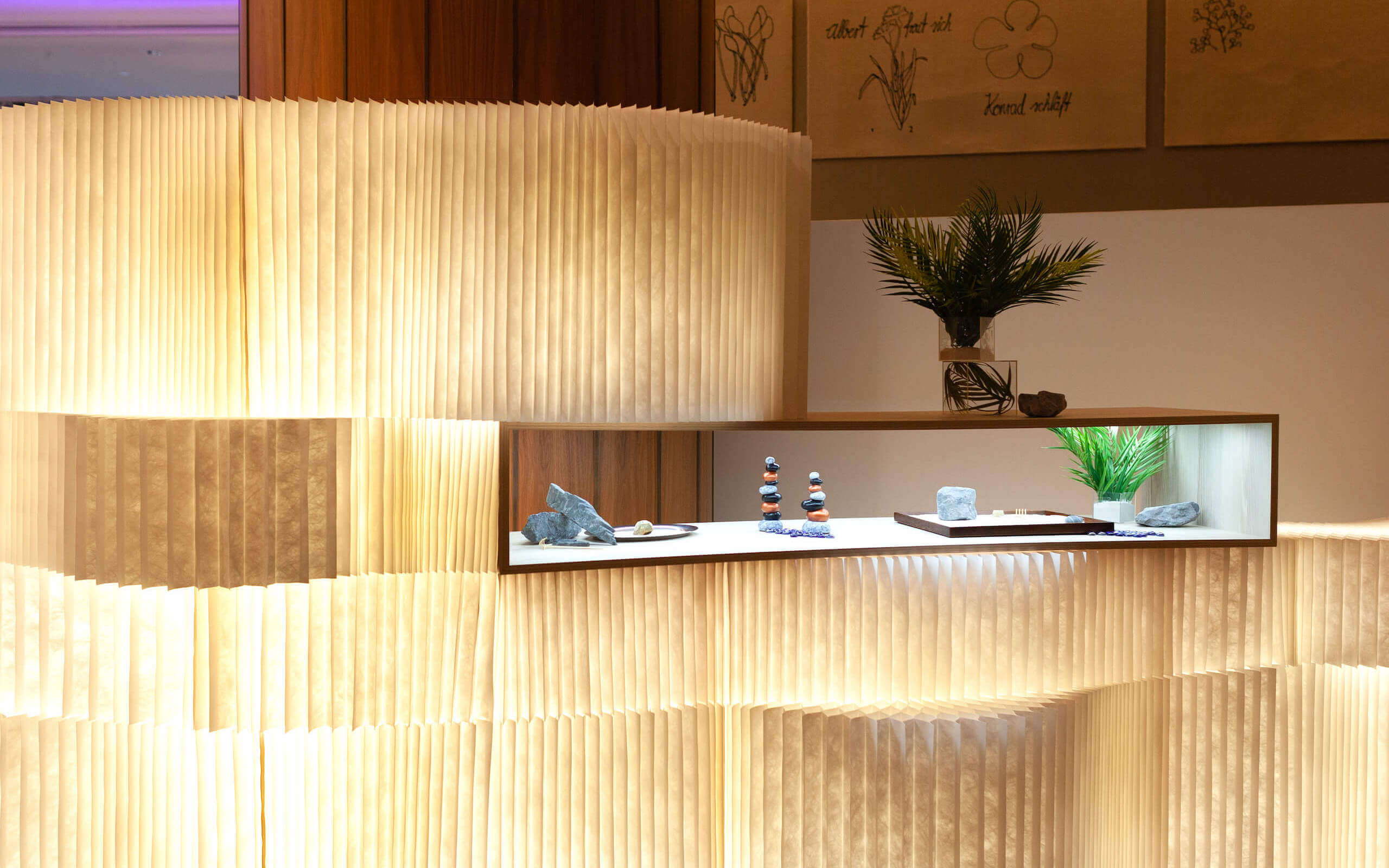 to begin with, molo paper and textile softwall offer the room dividing and space partitioning functionality that you need. Given that they expand up to 15 feet in length and can be shaped into innumerable curved or linear formations, they can delineate gathering spaces and guest flow in any manner that you wish. Keep in mind that softwall is as far from a traditional space partition as anyone has ever before seen. They are sculptural works of functional art that come in brown, black, and blue (paper version) in addition to white and aluminum (textile version). Furthermore, warm or neutral LED ribbons can be integrated into textile softwall for an illuminating and festive touch of class. These aesthetic enhancements are also why patrons employ softwall not only as a space divider, but as a backdrop too.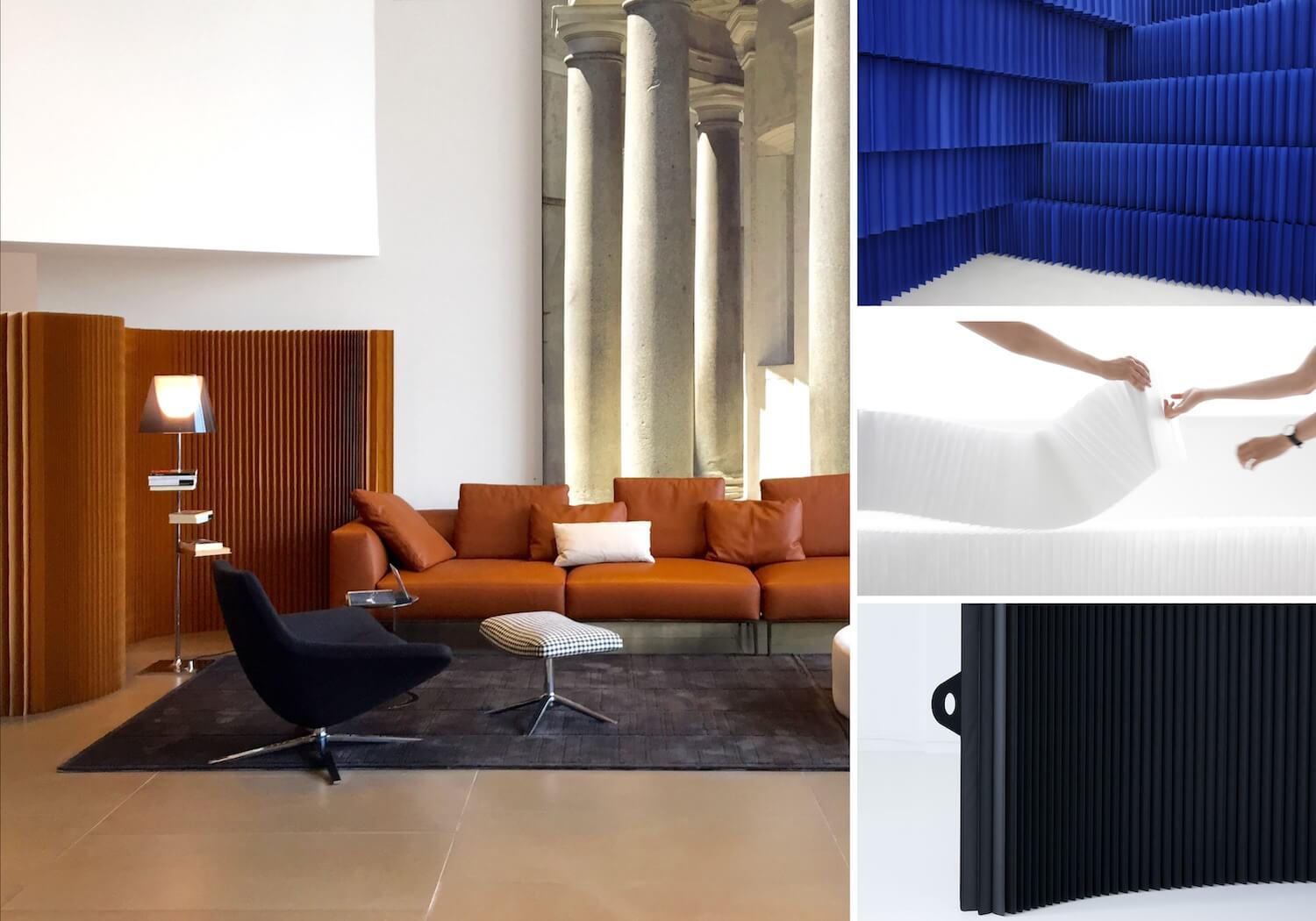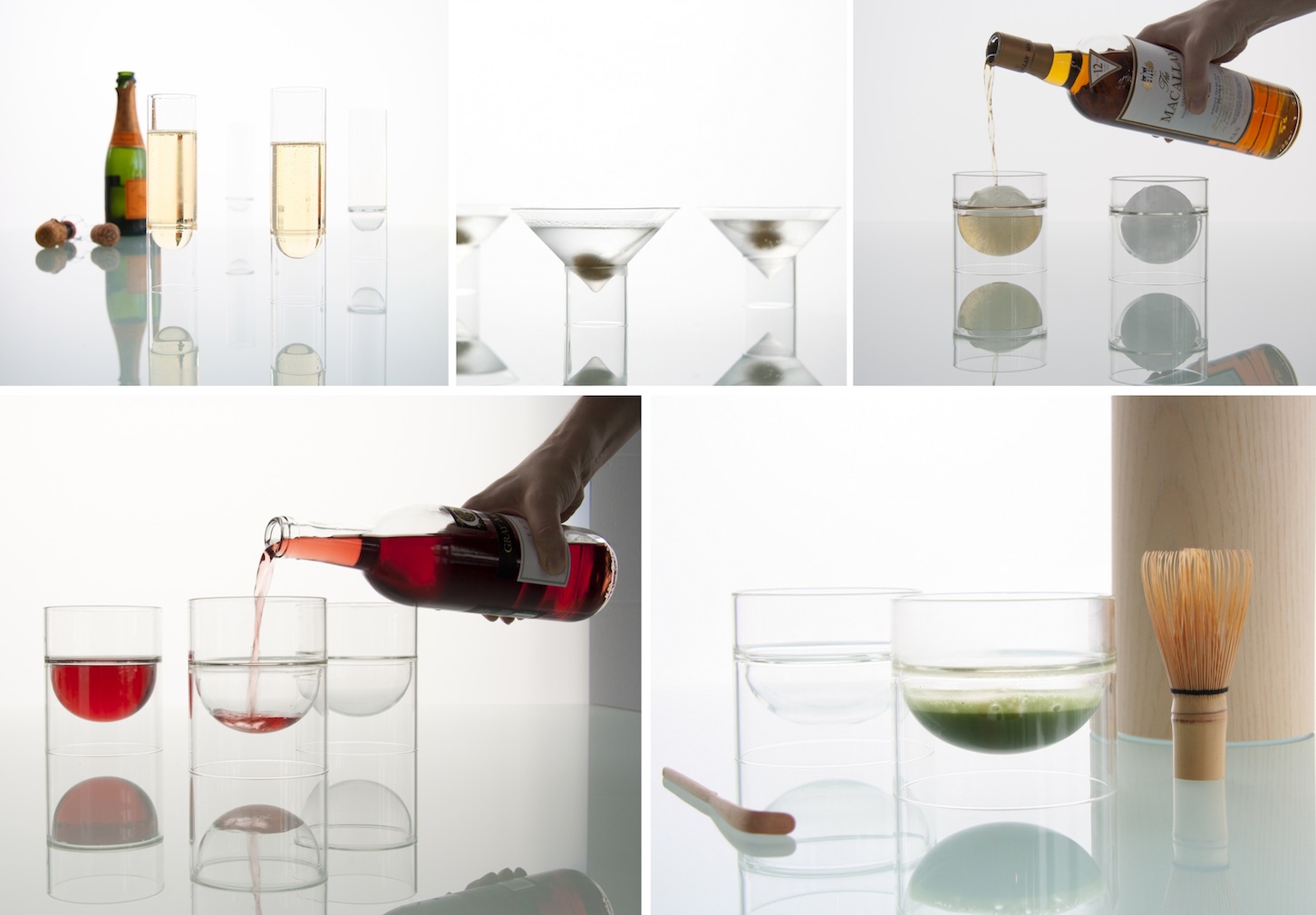 molo paper and textile softblock expands upon the softwall concept. In addition to serving as a luxury home gathering space divider or backdrop, you can leverage the malleable yet sturdy construction to create a serving bar for cocktail glassware and finger foods. LED lighting can also be added to textile softblock, making them popular for outlining pathways in large rooms and halls to direct guests from one engaging space to the next.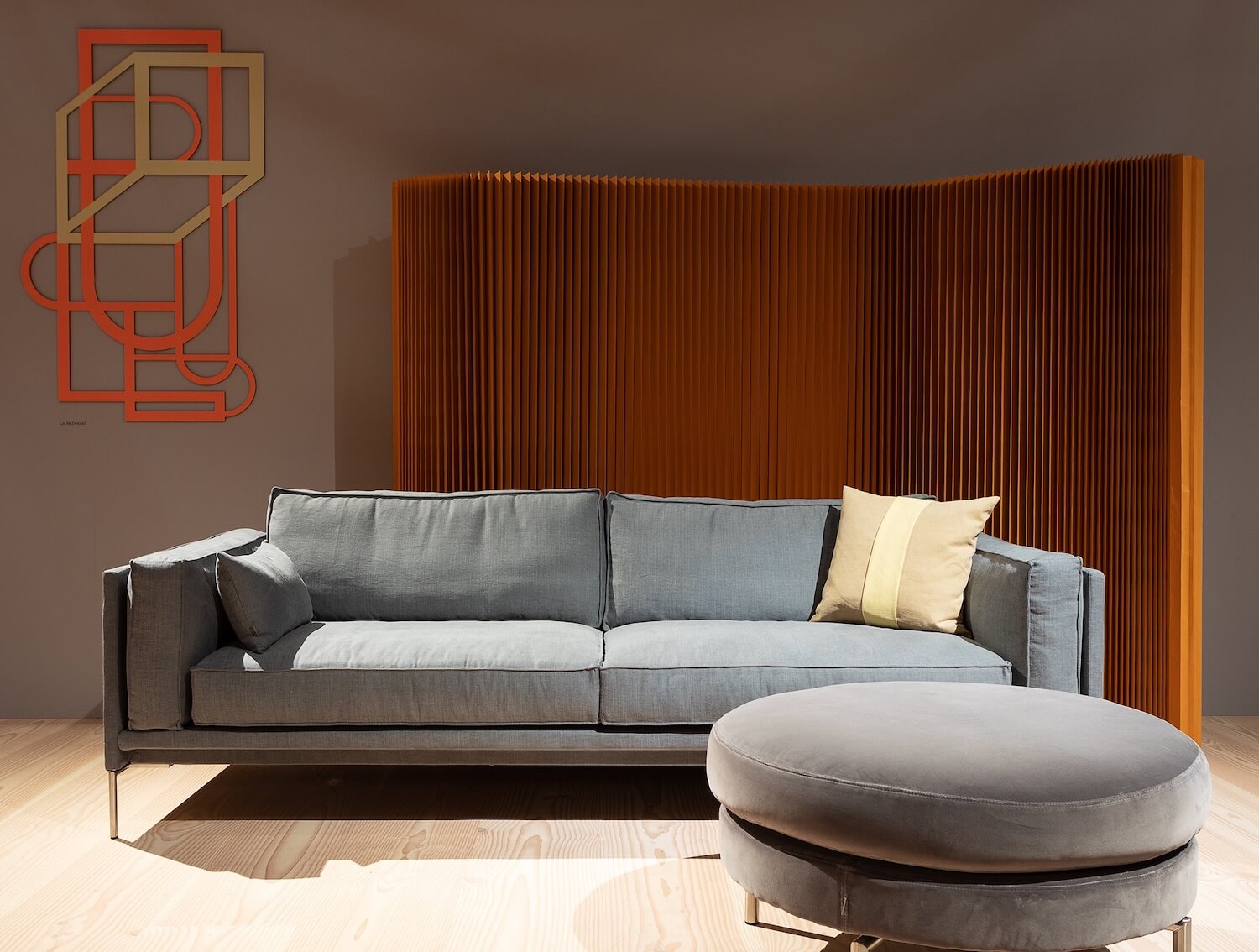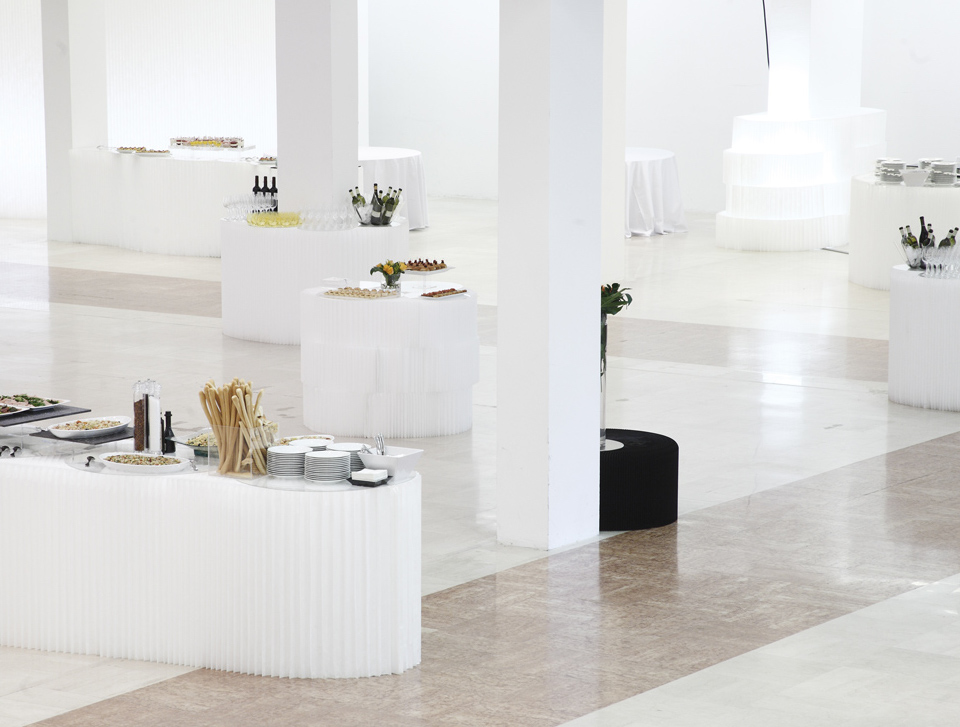 embellishing with molo lighting concepts
we also encourage you to consider our paper lighting fixtures, namely urchin softlight. molo urchin softlight is a paper lamp with elastic movement and shifting form that can be thoughtfully placed around your seating areas to create more intimate settings. Moreover, there's no need to worry about spirited guests spilling their cocktails and bumping into these floor lamps as they (and all molo designs) are water and tear-resistant.
we also want to draw your attention to molo thinwall to prepare your luxury home for entertaining this season. As alluded to above, you do not want to rearrange your rooms to accommodate guests completely. molo thinwall supplements the good work of softwall and softblock in this endeavor, as it can be used to enclose and conceal storage cabinets and shelving units. This offers you peace of mind not only with respect to visual presentation, but also in providing a means to protecting valuable accent pieces from being knocked down amidst festive bustle.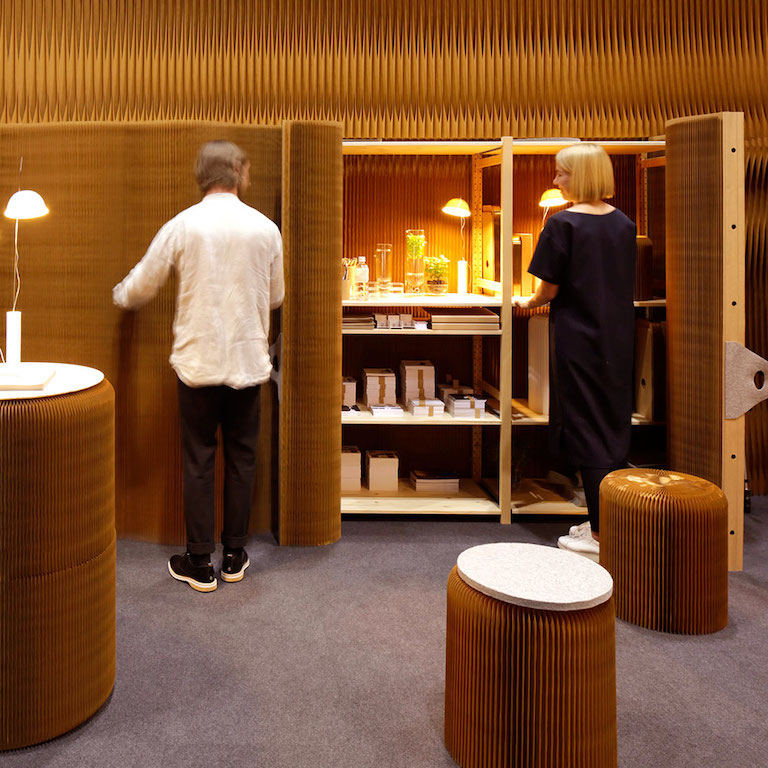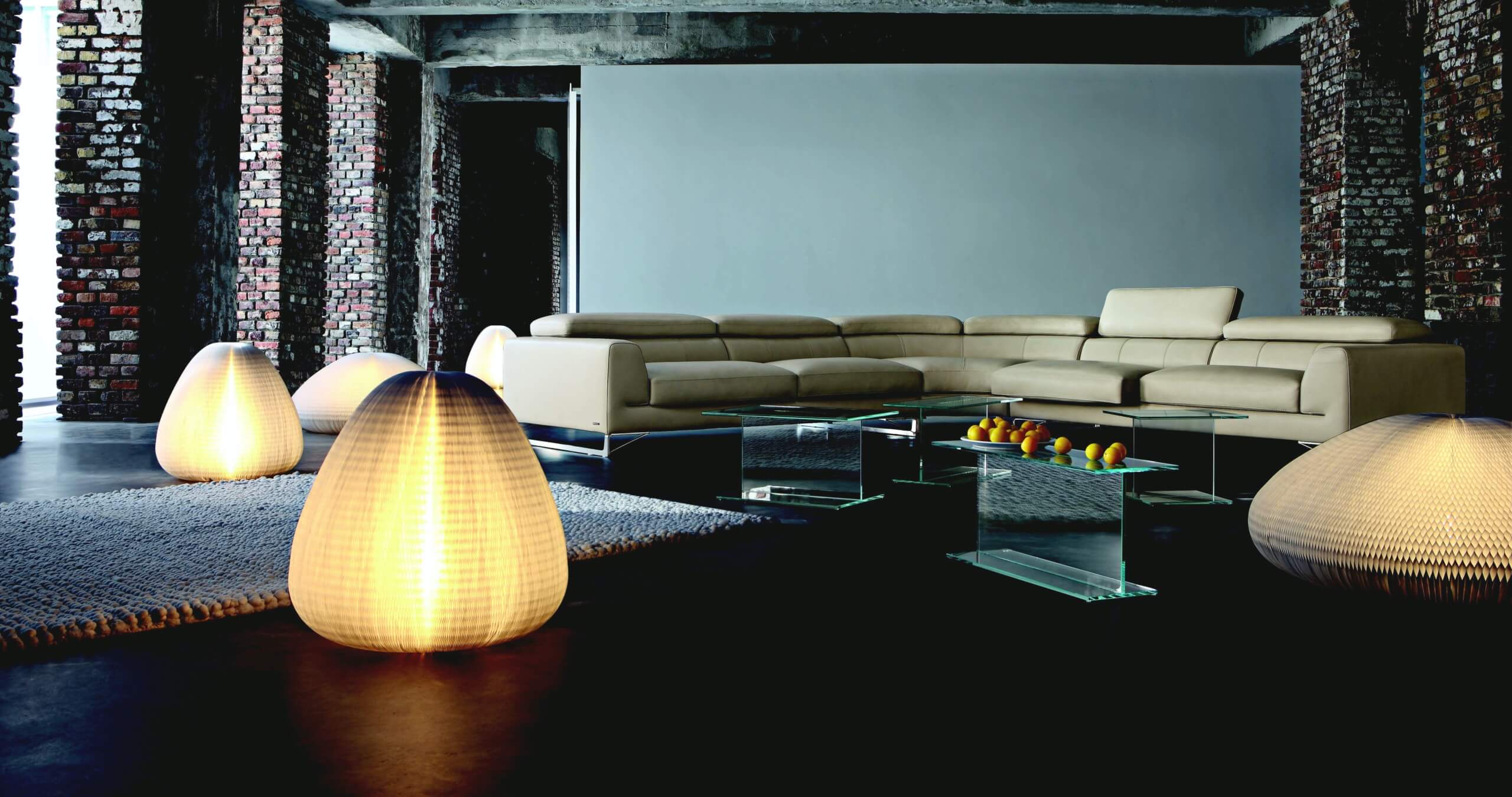 lastly, molo design innovations introduce fun seating solutions for your home entertaining needs. Our softseating / paper lounger encourages couples, threesomes, and foursomes to sit within a cozy embrace. Also available in brown, black, and blue (paper version) in addition to white and aluminum (textile version) the pliable loungers can be positioned anywhere in your home, and can be grouped together for communal repose.
one concluding note that you'll be pleased to discover is in relation to seamless storage; all of the above products have been designed with patented honeycomb geometry. The design allows each item to be folded into the thickness of a book. When your party has concluded, you can compress your partitions, wall liners, enclosures, lighting, and seating solutions and tuck them into the closet for safekeeping until your next affair. Or, enjoy them as a permanent part of your functional decor.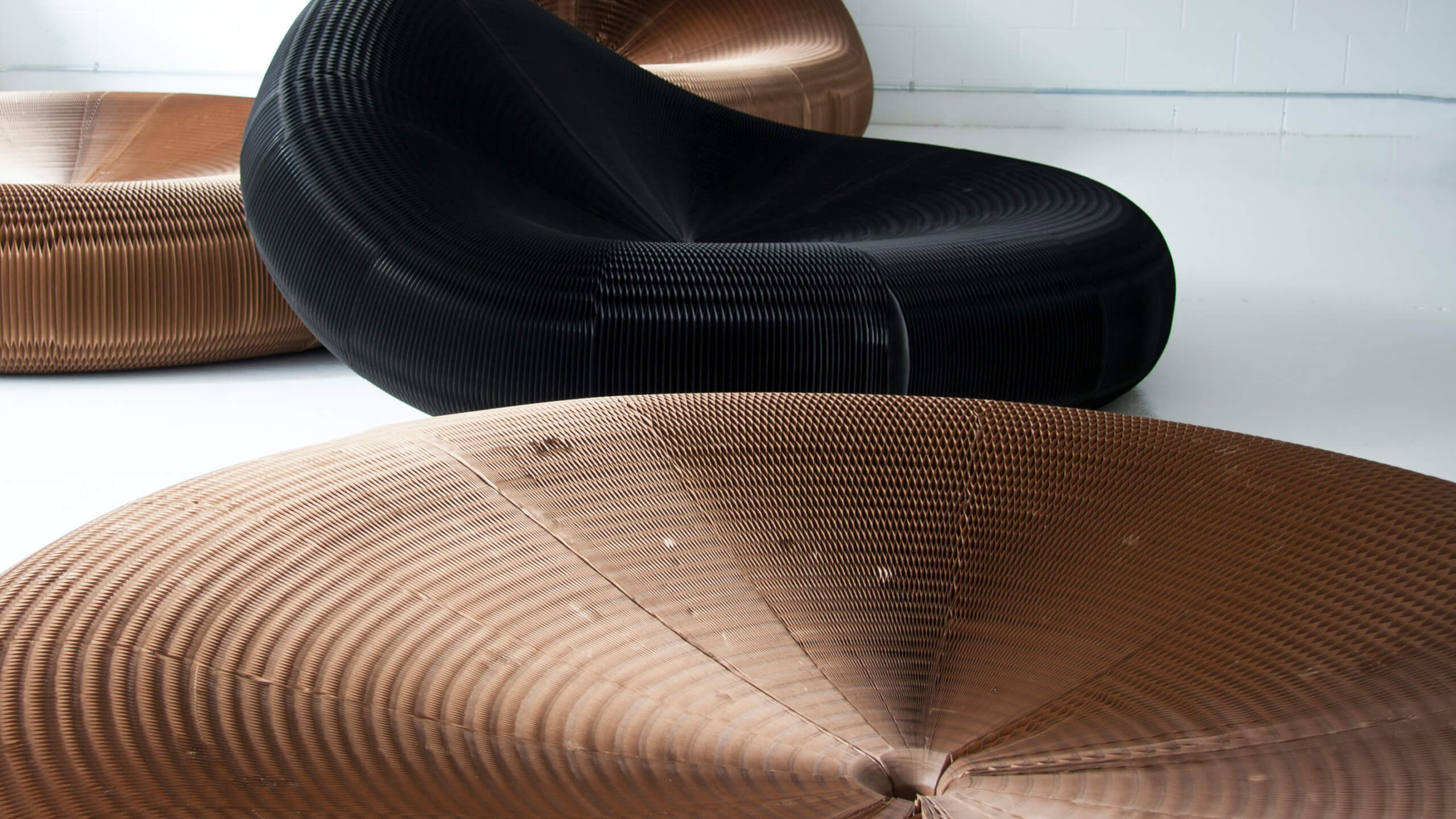 explore the possibilities of molo design innovations for your luxury home social gatherings this season and beyond: