art and craft markets have become the backbone of the artisan industry. With weekly, monthly, and seasonal schedules providing a rotating place to connect patrons with creative makers, the "starving artist" concept is quickly becoming a misnomer. However, financial success is not only attained by finding an appreciative audience for one's work at these gatherings. Creators are putting greater emphasis on booth design to help them stand out and feature their work in the best possible light.
the objective of any booth is to capture attention and create an intimate experience within a larger event that commonly feels overstimulating. But how? One way this can be accomplished is by integrating backdrops and dividers. They serve a functional purpose and honour the beauty and creativity of the work displayed, whether you are a fashion designer, visual artist, photographer, jewelry designer, or sculptor.
this is where molo softwall and softblock come into the picture.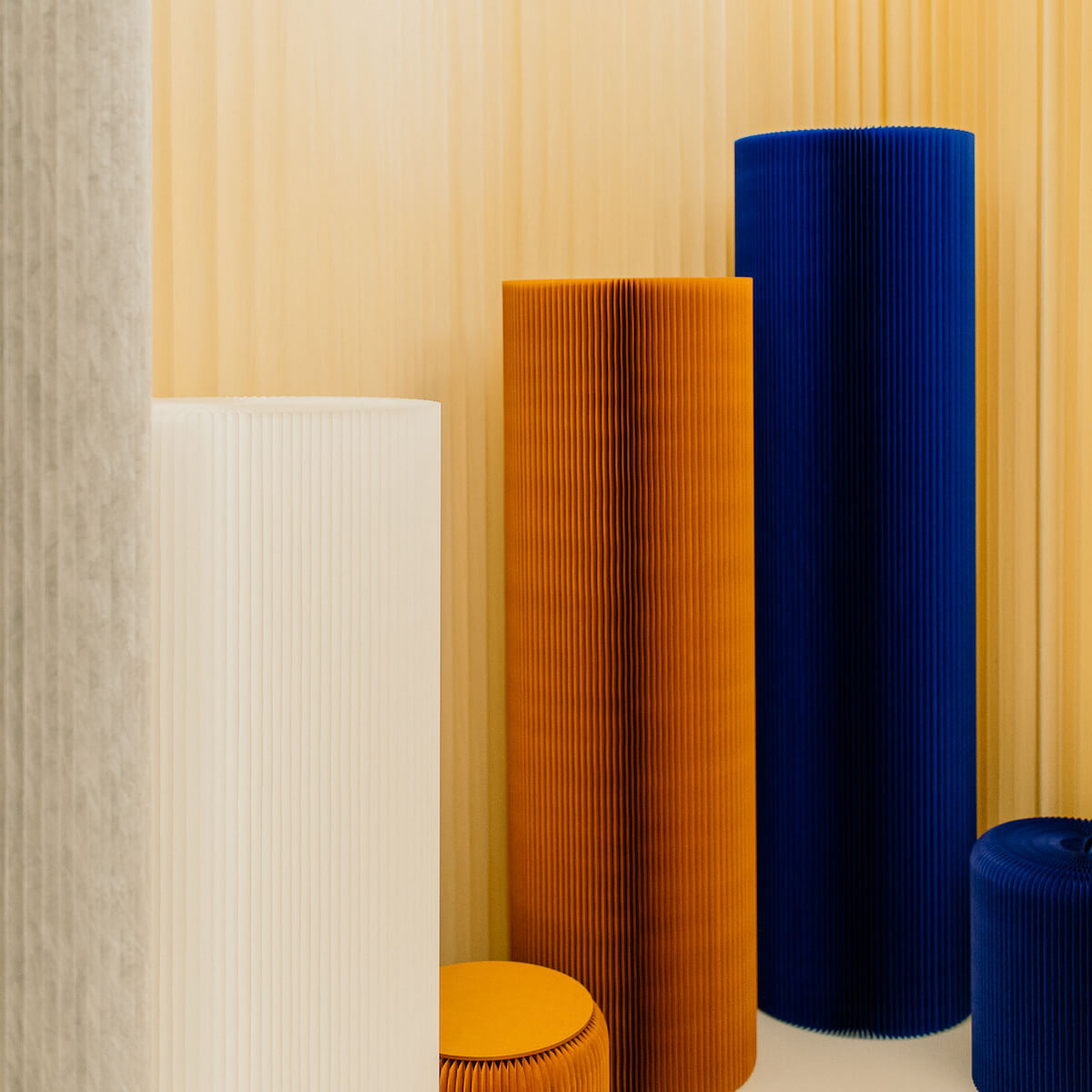 to begin with, molo paper, textile, and wood softwall are artisan creations in their own right. These collective innovations in space-making are the brainchild of Stephanie Forsythe + Todd MacAllen. They balance between realms of art, design and architecture and as such, honour the work (your work) being displayed within their embrace. A consistent feature of the softwall is its honeycomb geometry, which delivers incredible flexibility and sturdiness for any art fair space.
softwall features:
• can be shaped into innumerable curved and linear formations expands 15ft or 4.5 meters (or any length in between)
• modular design allows more than one wall to be connected via magnetic end panels can be lit internally with LED ribbons.
• can be special ordered in a custom colour (standard colours include brown, black, white, indigo, and aluminum)
softwall benefits:
• malleable nature of softwall can help you separate your booth from others, no matter where it is positioned within a hall or facility.
• softwall has acoustic/noise cancellation properties, helping reduce external distractions for customers.
• offers incredible portability for artisans who travel frequently. When compressed, each divider is reduced to the thickness of a book.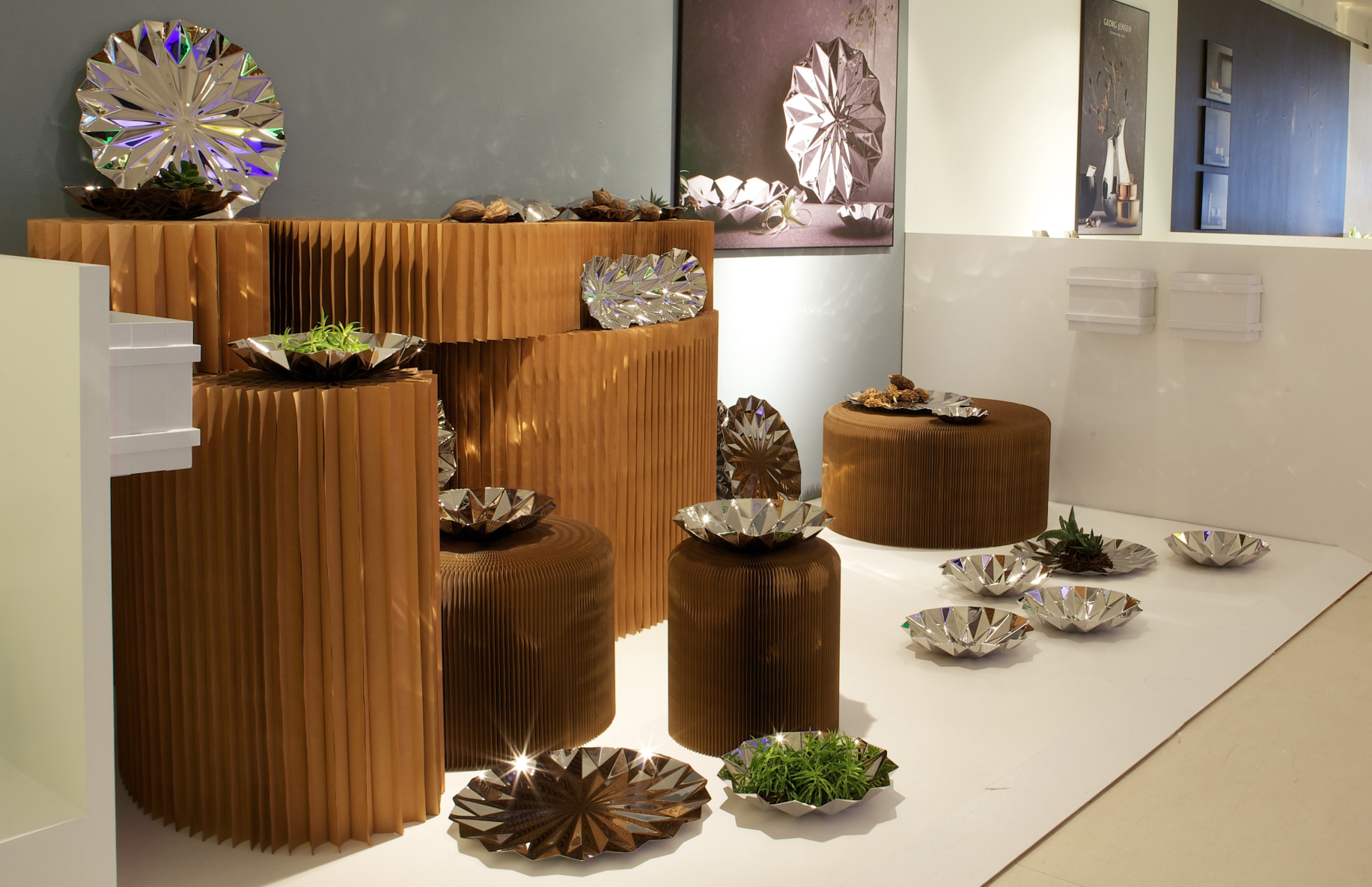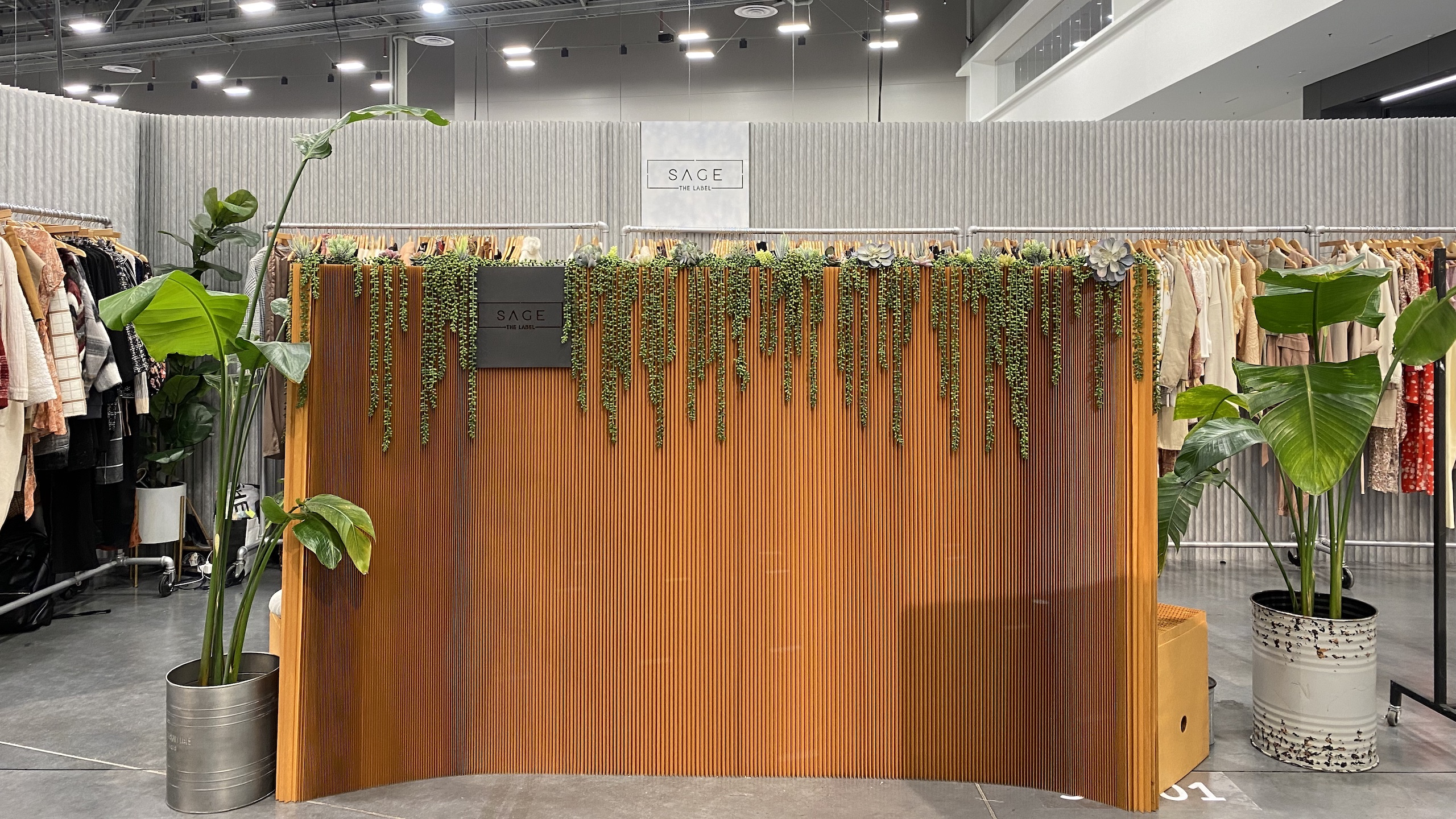 we would also like to draw your attention to other molo innovations that will serve your need for inspiring art and craft fair booth design. Our paper, textile, and wood softblock products offer the same functional benefits of softwall, but with another added benefit that you'll appreciate; it can be used to display your artisan wares. In fact, they have been used as displays in galleries and retail spaces around the world. The same is true of molo softseating. Depending upon what your creations are (paintings, sculptures, etc.) and how you prefer to display them, softblock and softseating are either prepared to provide a perch as is, or you may lay a series of molo-designed wool felt pads for your items to rest upon.