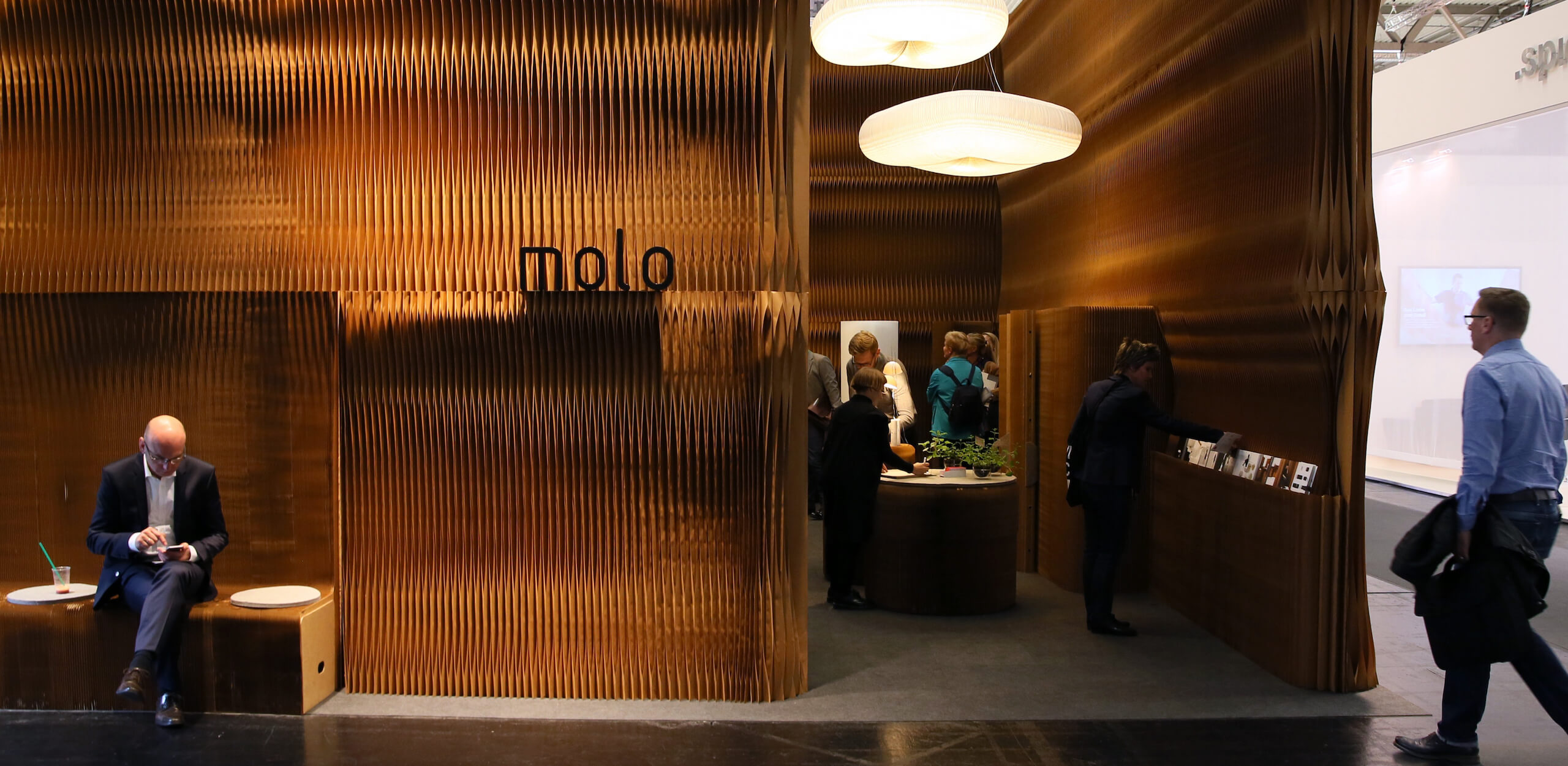 "One of the goals of life is to try and be in touch with one's most personal themes – the values, the ideas, styles, colors that are the touchstones of one's own individual life, its real texture and substance" (Gloria Vanderbilt)
in a world being driven by artificial intelligence (ai) the public is being spoon-fed what algorithms think they want. Thankfully, not everyone is standing idly by while digital transformation attempts to pick and choose what we surround ourselves with. A select group is shaking its fist at the establishment and demanding a call back (or forward) to a time and place that may or may not have existed. A time and place where everything is/was bespoke based upon personal tastes, preferences, and way of life. It's within this place that artists, designers, and makers thrive and realize innovations not rooted in code, but creativity. More importantly, individuals are ready and willing to invest in these things because in doing so they invest in themselves.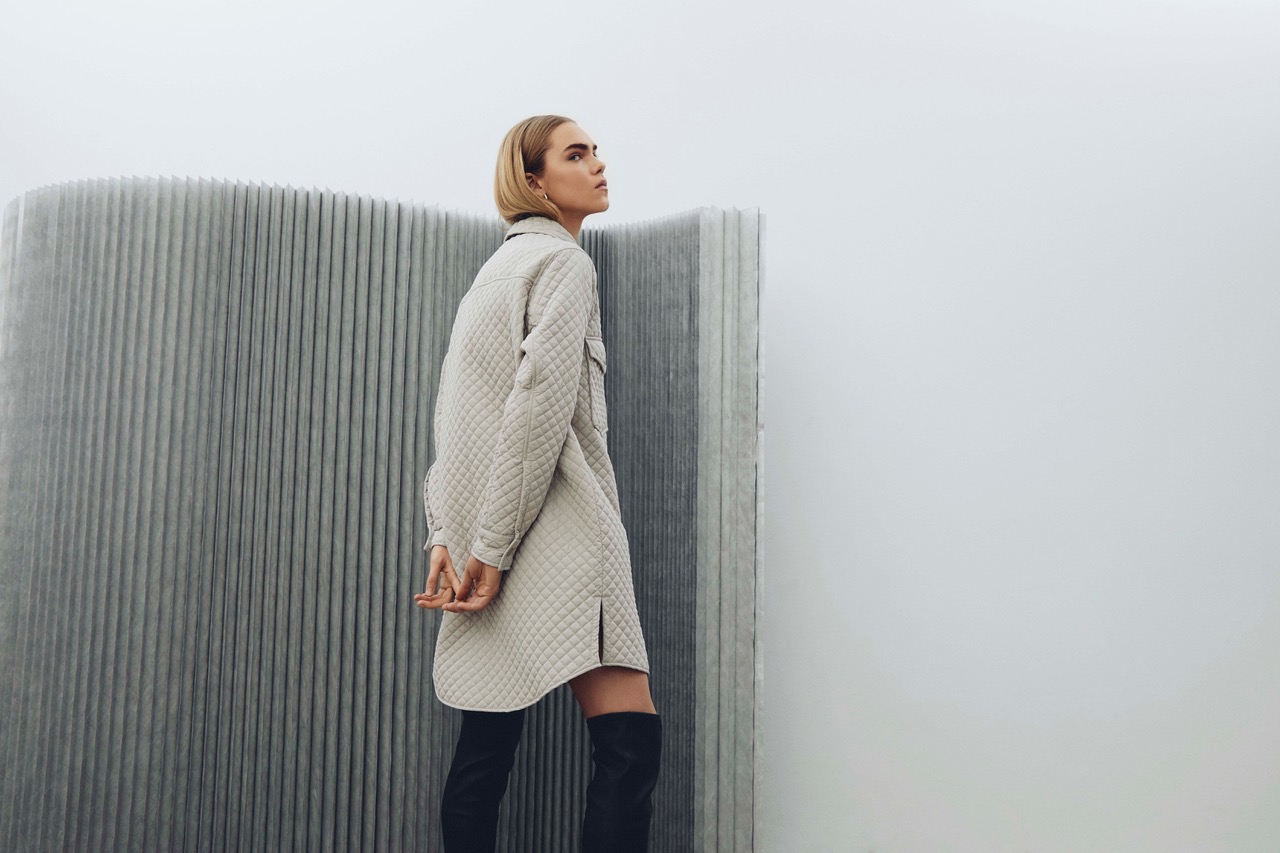 the concept of "bespoke" was born in fashion, but has since grown to embrace other realms, including interior design and decor. Within this spectrum are varying concepts of space partitions, which is where molo design has distinguished itself amongst those who appreciate distinctiveness and versatility. Our signature soft collection resides as a permanent exhibition at the Museum of Modern Art (MoMA) and is featured in over 100 galleries and institutions around the world. While our space partitions are innately customizable by length and shape, the materials that we've selected to work with (paper, textile and wood softwall) have also provided added flexibility in design and finishing. We think this is why the softwall has become so popular with a wide variety of clients, for a wide variety of applications (property owners, architects, interior designers, event planners, etc.).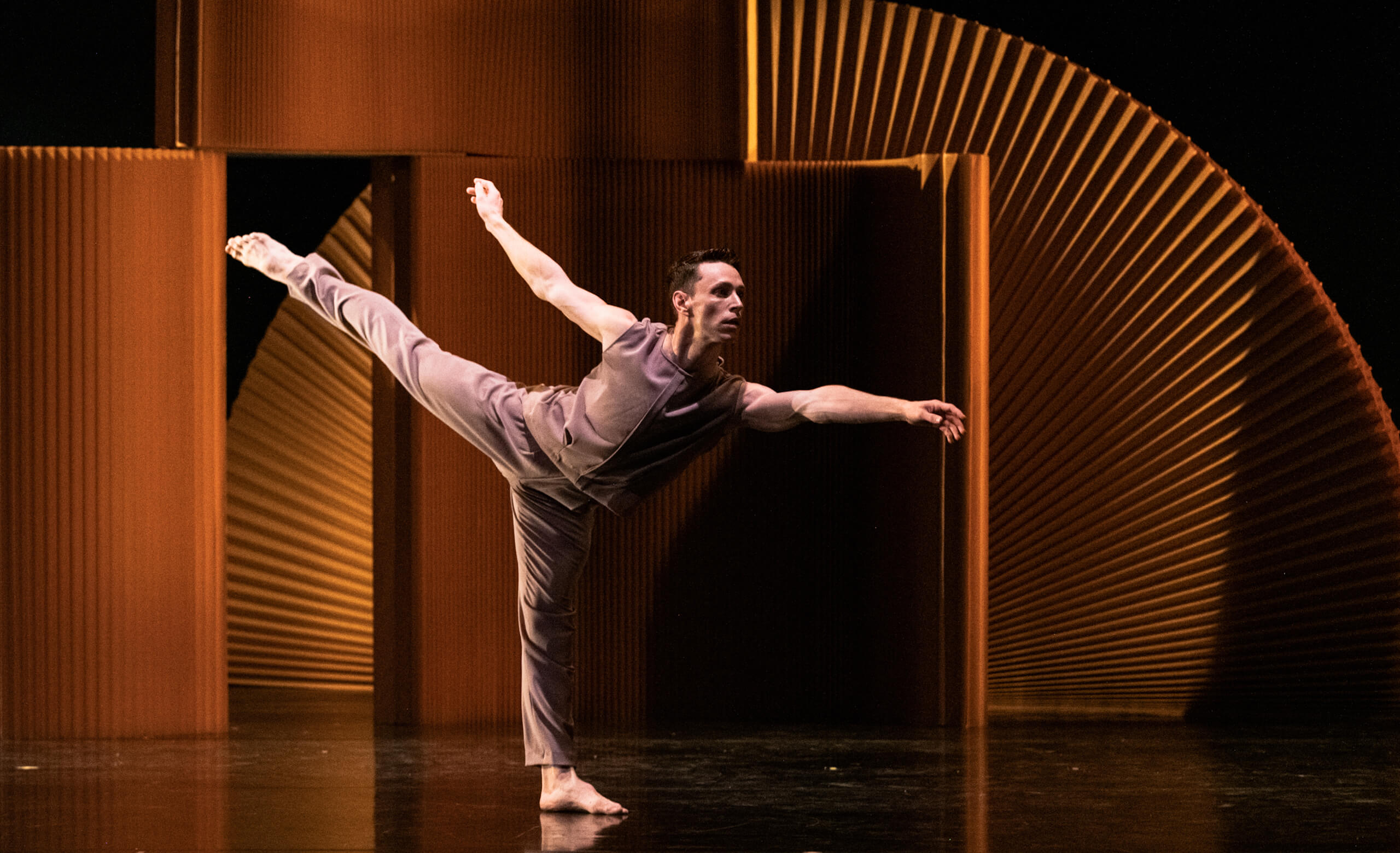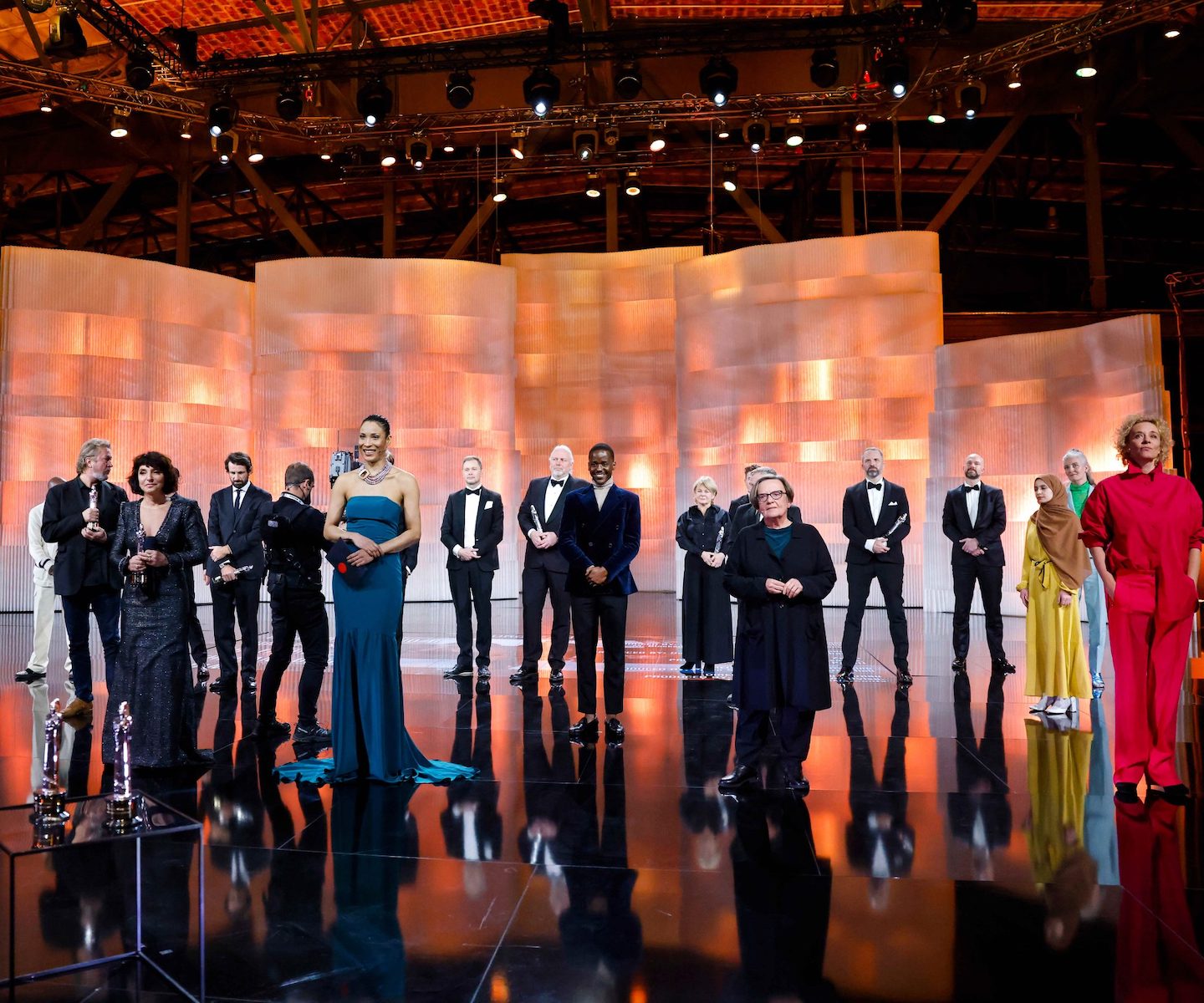 art is never done
since its inception, the soft collection has been a multi-decade study in art and the everyday practice of space-making. Experimentation with materials, design alterations and production techniques has been central to R&D. After two decades (now well into our third), molo has launched bespoke room dividers and space partitions.
to begin with, the enhancement to our soft collection has taken possibilities to new heights - literally. Our bespoke softwall and softblock can be customized to desired heights, accompanying varying residential, commercial, and hospitality spaces in addition to stage productions.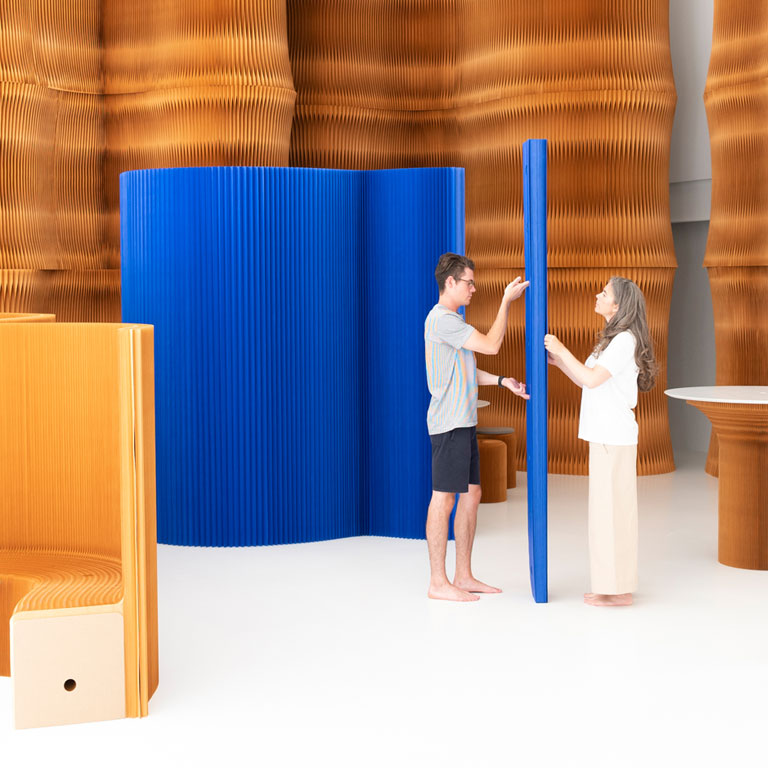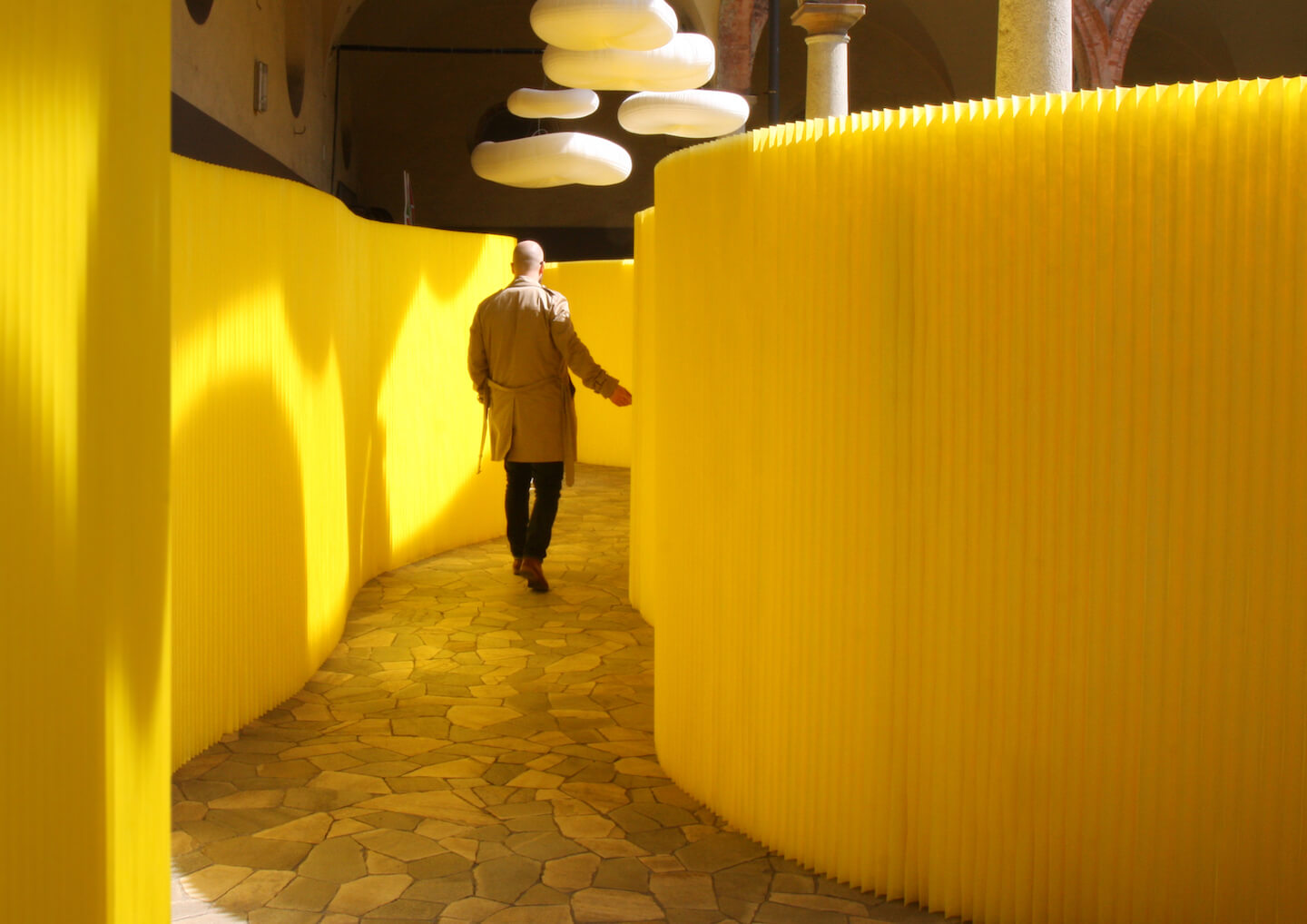 bespoke heights, colours, sculpting and cuts
custom heights meet custom widths with our bespoke collection. In the past, clients could extend our expandable (up to 15-feet each) softwall by linking together multiple units via their magnetic end panels. But now, our studio is proud to offer custom-length softwalls with shorter stretches to accommodate unique needs.
we've also expanded our soft collection's horizons on colour and tone. Textile softwall room dividers may now be ordered in any custom hue, from sunrise yellow to midnight blue and every tone in between. Shades of golden yellow are often translucent allowing the volume of the partition to softly glow as sunlight graces its surface. Other colours generally tend to be opaque and subsequently do more than delicate space – they foster an environment of privacy and intimacy too. Colour customizing is also exceedingly important for stage productions, exhibits, events, and backdrops to photoshoots.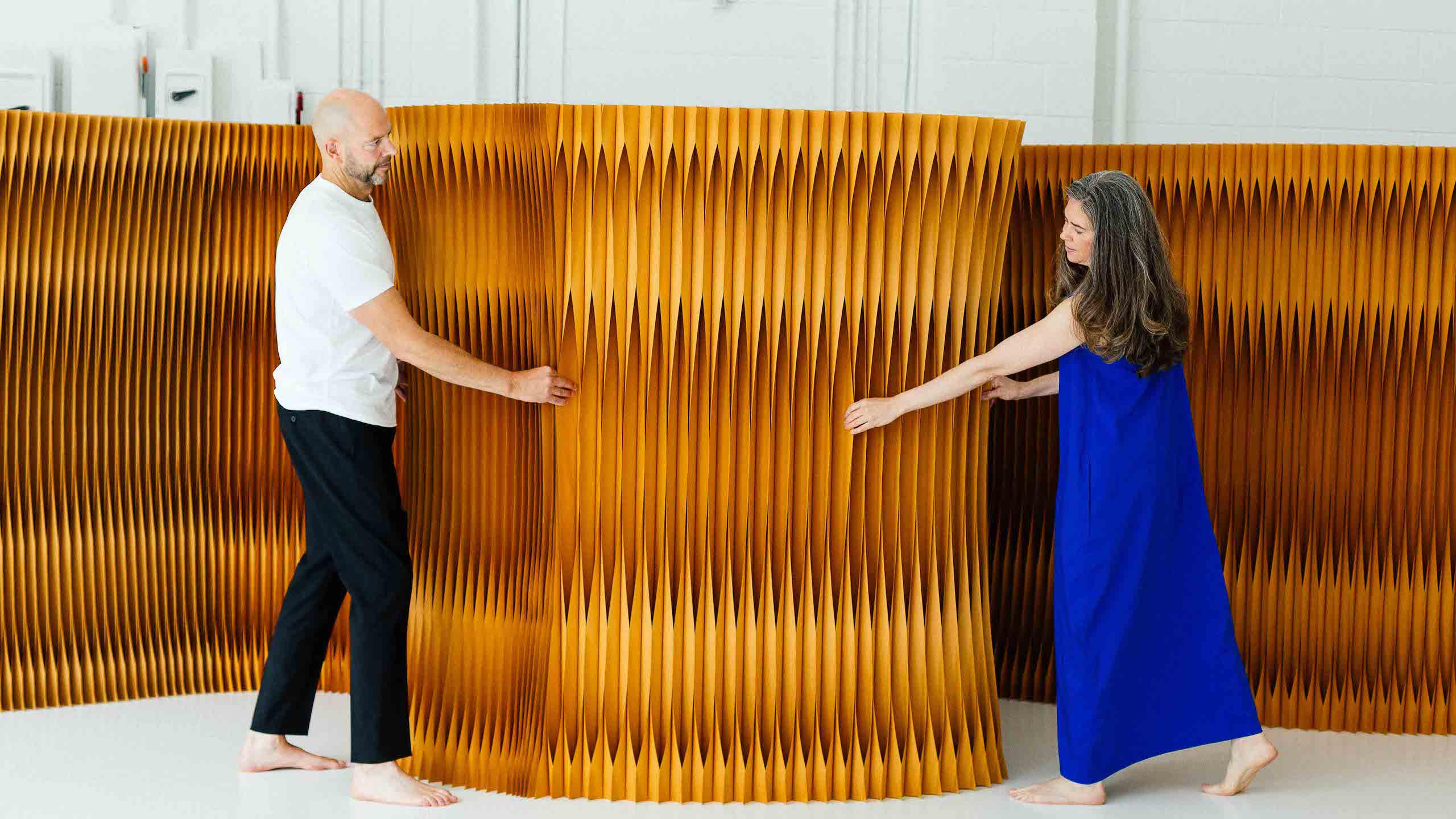 the most dramatic alteration to our soft collection bends the imagination and products themselves. Our bespoke room dividers can be scalloped to reveal the remarkable fluting along the pleats. The result is vaulted curves through the structure that are reminiscent of Gothic architecture or geologic formations in Death Valley Nevada with a contemporary twist that renders them incommensurable to anything else on the market.
the penultimate feature of this accounting of our bespoke soft collection carries over the shape-shifting aesthetic referenced above. Our softwall elements can be die-cut to create a notch or small ledge that can be leveraged to display promotional materials, books, web-enabled devices, small accent pieces, and playful arrangements.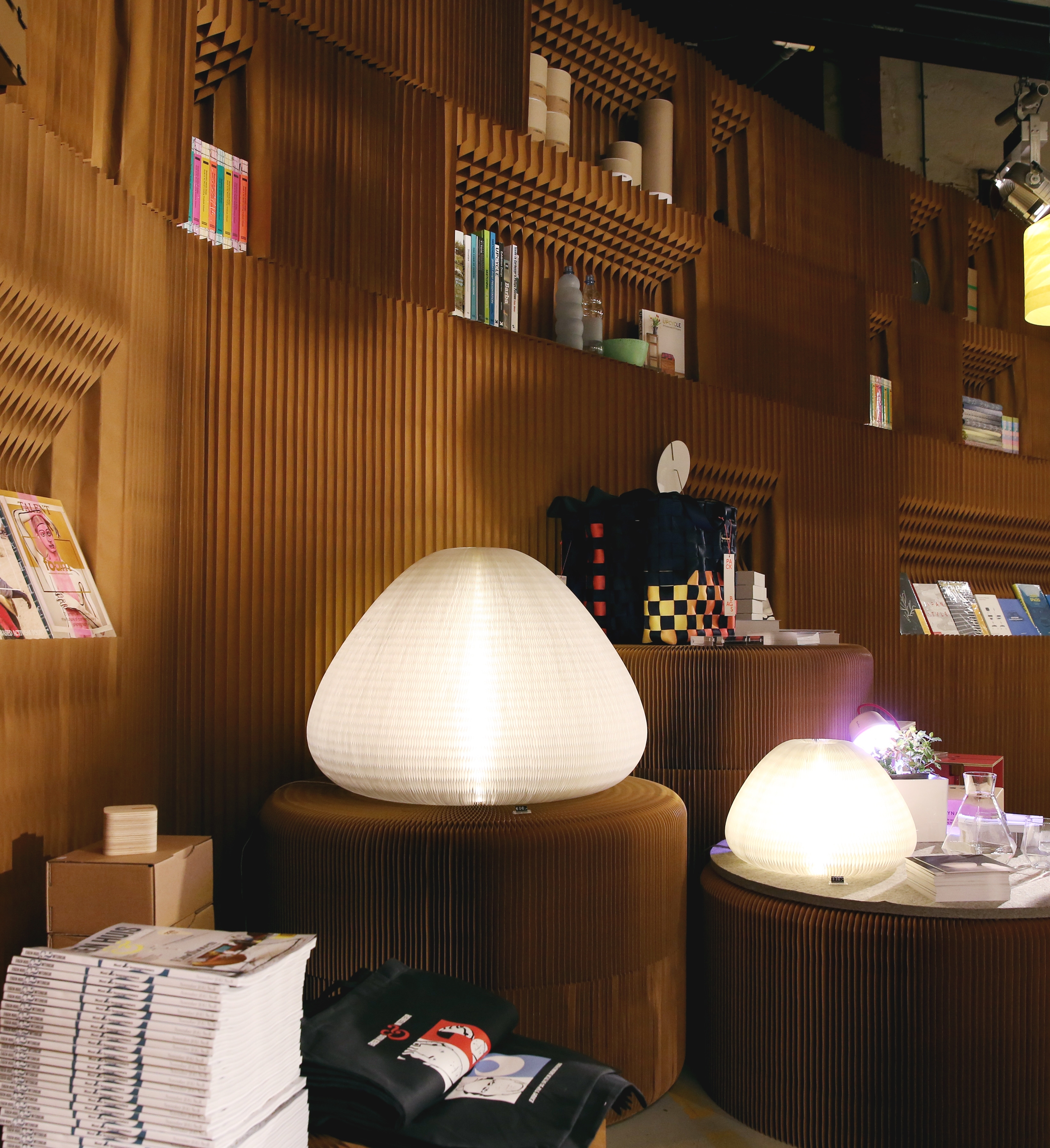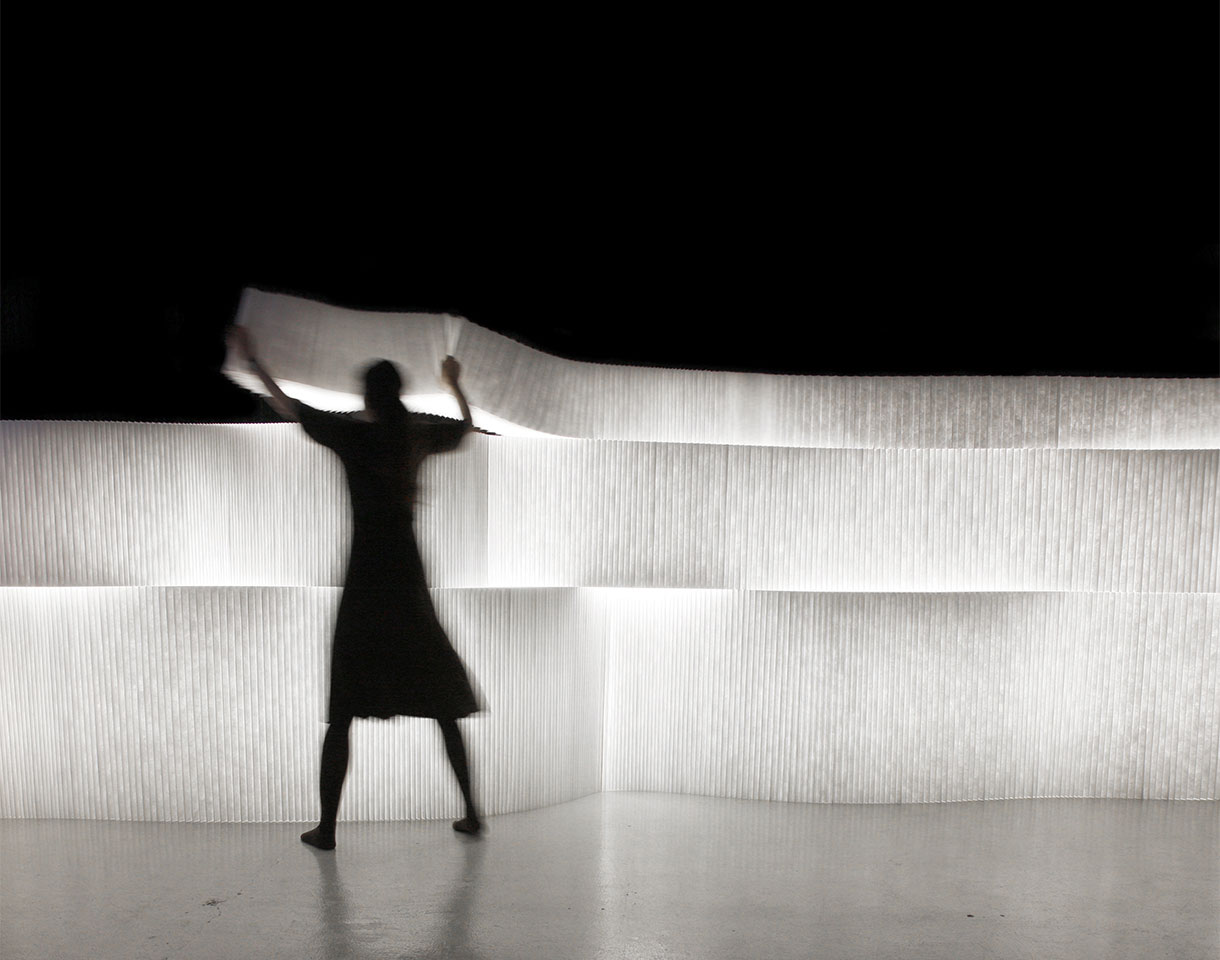 lastly, we turn attention to the magic of LED ribboning to illuminate spaces and senses alike. LED ribbons have been a featured integration in textile softwall + softblock for some time, but now clients enjoy the opportunity to customize colour temperatures for their homes or commercial and event spaces.
possibilities are truly endless with molo's bespoke room dividers. Explore more: