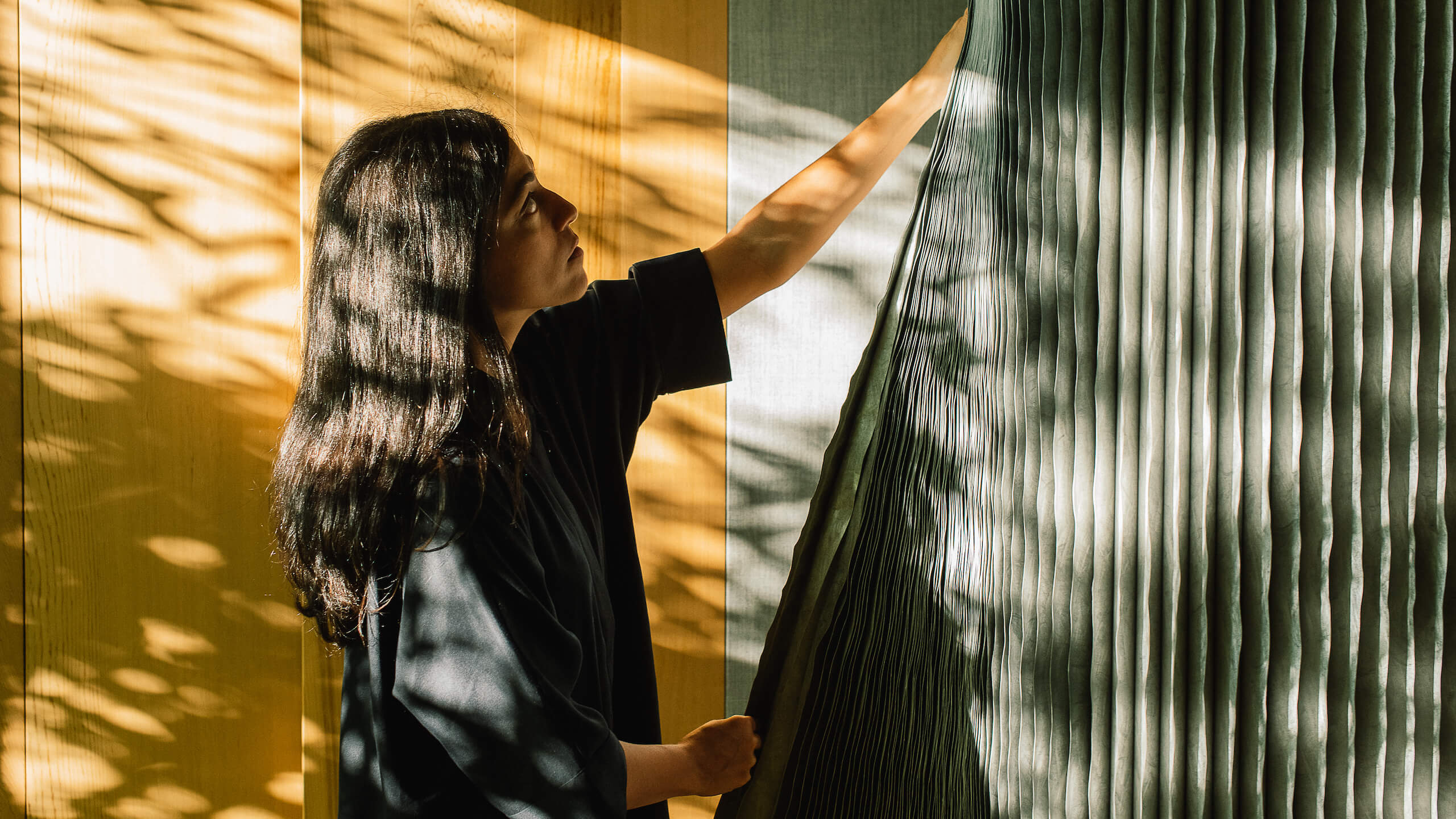 finding a visually appealing, highly functional, and adaptable room divider for your interior space or event is a challenge in itself. Finding one that's retractable? That task can be as grandiose as the impact you want your space to have on all who wander within. molo design studio is well aware of this. Consequently, we have designed retractable room dividers that have transformed everything you thought you knew about the interior design of an open floor plan. Our paper, textile, aluminum textile, and wood softwall innovations have opened up a world of possibilities for homeowners, event planners, curators, and administrators from a medley of industries. This composition is for those who require retractable room partitions for one or more of the following settings.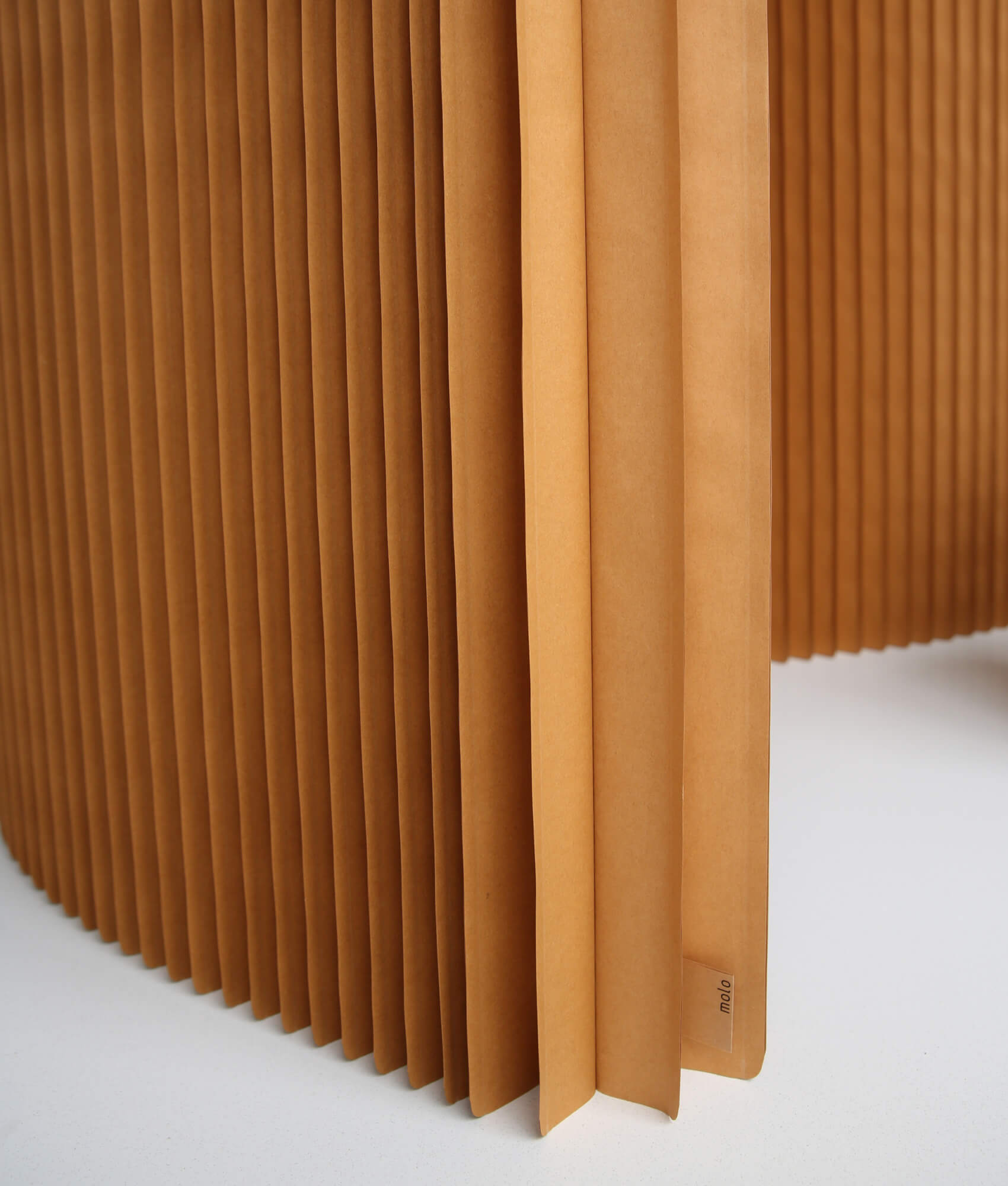 residential
the patented honeycomb geometry of our paper, textile, and aluminum-textile products and the bonded sheet construction of our wood elements have provided homeowners with the ultimate space dividing solution.
expanding up to 15-feet in length (as desired), the malleable softwall can be molded and shaped into innumerable curved or linear formations. Most relevant (to today's discussion is that each softwall can be compressed as quickly as it is unfurled. The lightweight yet sturdy design allows it to maintain its accordion symmetry as it is instantly folded back into the width of a thick novel.
Available in a palette that includes brown, black, and blue (paper and textile) in addition to white, warm white, and aluminum (textile), together with a veneer that adjusts its hue with natural light (wood), this partition finds its home, in any home. Furthermore, these features have made softwall idyllic for real estate agents and home staging professionals who demand dynamic solutions for open houses and display suites.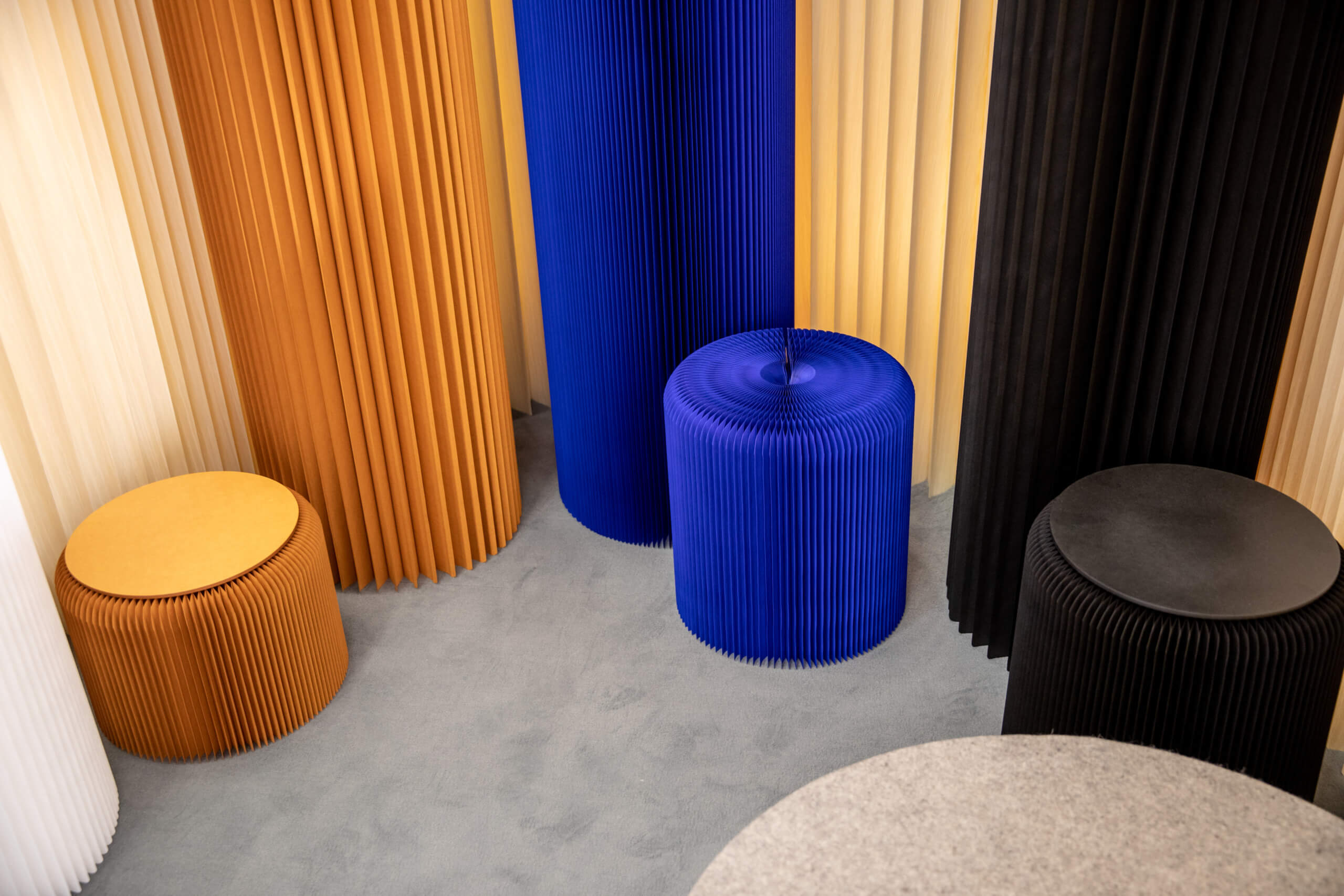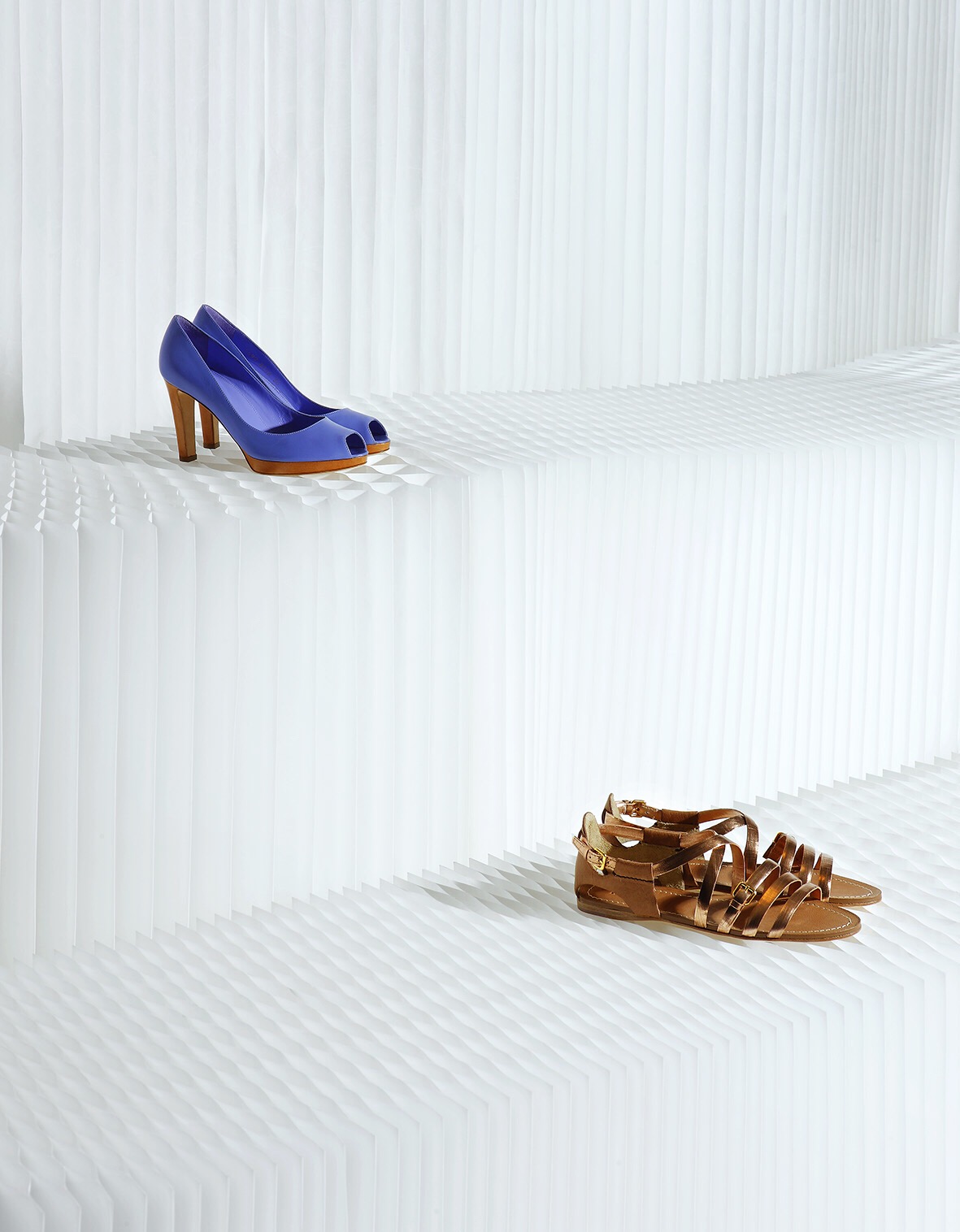 commercial + hospitality
the above-detailed design of softwall infers numerous applications for the commercial and hospitality sector. In marrying retractable function to aesthetic grace, softwall can be employed for luxury retail showrooms and product launches. It also delineates dining spaces and guides foot traffic through hotels and resorts.
arts + culture
the artful appeal of softwall aligns it with the space dividing needs of galleries, museums, institutions of the arts, and stage productions. Complementing the ocular benefits are acoustic properties that help keep outside noise from disturbing patron experiences. When softwall envelopes a space, the cacophony of the outside world is kept at bay.
health + wellness
private medical facilities, dental offices, and a variety of modern health + wellness clinics greatly appreciate the functionality of softwall. The seamless retractable nature of the product provides the adaptability required to adjust a space to better manage patient inflow and outflow in a manner that respects comfort and privacy. Our wood softwall further considers patient and client comfort, given the material's impact on the human psyche.